Tour Details
Tour Description
Developing an appreciation for great art takes time. But, even on holiday we know that time is often in short supply. This 4-hour combination tour of the Rijksmuseum and Van Gogh Museum, located next to one another on Amsterdam's Museumplein, includes skip-the-line tickets to both museums and an expert guide trained in art history. It is designed to give you the perfect half-day tour of the highlights of these two famous Amsterdam museums, making the most of your precious holiday hours.
Begin at the Rijksmuseum
We'll spend our first couple of hours at the Rijksmuseum, surveying the rich colors and subtle social dynamics at play in Dutch art of the Golden Age. Works by Rembrandt, Vermeer, Hals, and their contemporaries will help us trace the story of Amsterdam's heyday and understand the cultural foundations that still underpin Holland and the Netherlands today.


Located in the center of the Rijksmuseum in a room specially designed for it, we'll find Rembrandt's masterpiece:
The Night Watch
. We'll be able to get close to this beloved painting, which is vital to any conversation about Amsterdam culture and society in the 17th century (try our
Dutch Golden Age Tour
to learn more about this topic). Seeking quiet from the bustle of the popular galleries, we'll also stop to gaze at paintings by more obscure artists. Dutch art over past centuries is shown off in the many carefully curated rooms of the museum, helping us understand how artworks were collected and valued and how everyday life was depicted in art. The Rijksmuseum also houses a wonderful collection of furniture and objects that tell vivid stories about Dutch traditions and European society in centuries past.
Continue at the Van Gogh Museum
After a short break to replenish our energy, we'll continue to the Van Gogh Museum, just a stone's throw away. This museum is entirely dedicated to perhaps the most enigmatic and beloved figure in 20th-century art: Vincent van Gogh. Here, his masterpieces fill the walls, saturated with pigment and made seemingly three-dimensional thanks to textural brushstrokes and artful composition. Guided by an expert guide, we'll explore the gems of this museum and uncover the genius of Vincent van Gogh.


Our visit aims to examine the development of van Gogh's hallmark style by tracing his biography and travels, especially in France. Along the way, we'll learn the secrets of some of his most famous and well-loved paintings. There is a much deeper story here than the tortured genius, doomed to die in poverty. On our walk, we'll meet van Gogh as a learned intellectual, an artist of resilience, strength and sensitivity. From the dainty lines of the "Japonaiserie" prints to the cheeky subversiveness of paintings like Skull of a Skeleton with Burning Cigarette, we'll notice how he engages with the ideas of contour line and abstraction but is also able to show his ironic and humorous side. Although the collections rotate and the exact paintings can change, we'll certainly encounter examples of what sets van Gogh apart as an artist. Rather than copying directly from his influences, van Gogh was able to develop his own unique style. With the help of our expert art historian, we'll discover the 'how' and the 'why'.
Or, Visit Them Individually
Do you have more time? Then, we highly recommend splitting this tour over two days, beginning with our 2.5-hour dedicated
Rijksmuseum Tour
, on the first day, followed by a return to the Museumplein on a following day for our dedicated
Van Gogh Museum Tour
.
FAQ
What is a private tour?
Our private tours are limited exclusively to travelers in your party. They are designed to provide a learning experience that is completely tailored to you and your traveling companions. Private tours give you more flexibility with scheduling (you decide when the walk best fits in your trip), the ability to tailor your itinerary (we'll work to match the itinerary to the interests and dynamics of your group), and more personalized time with your guide.


What is a small group tour?
Our small group tours cover many of the same itineraries as our private tours, but they place you with other travelers in groups of 6 or less. They operate on a pre-scheduled calendar, and are designed to provide an opportunity to engage with and learn from other travelers. Most of our small group tours require at least three (3) participants to run, although there is some variation from walk to walk. However, there is some variation from walk to walk. As you sign up for a tentative walk we display the minimum number required in order to confirm.


Can we book this walk for later in the day?
The Rijksmuseum and Van Gogh Museum become very crowded throughout the day. We strongly recommend a 9:00 am start time, but we can certainly accommodate requests for other times. The Van Gogh Museum is open late on Fridays; this is the best day for a later start of this combination walk.


Do we need to purchase our own museum tickets?
No. Unless you remove the museum tickets from your cart, we will purchase tickets on your behalf and your guide will have the advance tickets ready for you. If you remove the tickets from your cart, we will assume you will be purchasing a museum pass or tickets on your own.


Can we use the tickets to re-enter the museum after the walk is finished?
Tickets at the Van Gogh Museum are timed and re-entry is not permitted, but you can stay inside the museum as long as you like.

Does this tour include any current temporary exhibitions?
The tour visits the permanent collections of each museum. Your entry tickets are valid for temporary exhibitions as well, but often, it is necessary to separately book time slots for visiting the exhibition(s). If you would like to include a particular temporary exhibition, we can usually do so on a private, custom basis. Please get in touch with us for more information and updated pricing.


We're traveling in a group and are more than eight people. Can we book a private tour and stay together?
The Van Gogh Museum is a small building and is the most visited museum in the Netherlands. We keep our private tours capped absolutely at eight people per expert guide in this venue so that we can provide the highest quality experience.
We're happy to discuss your group's needs and how we can accommodate you. Please reach out to us at c-europe@contexttravel.com
Where You'll Start
Tour Experts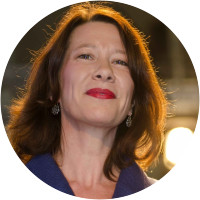 Alette has an MA in Art History (Vrije Universiteit, Amsterdam) and holds a Ph.D. in the History of Science and Technology (University of Twente, Enschede). For both her thesis and her dissertation, she researched the intricate relationship between nature, art and science in the 20th century (thesis) and the 17th century (dissertation). Sculpture parks, ornamental gardens, and botanical gardens form the sites of study. As an independent scholar, she presents papers and writes articles on this subject. Alette also teaches art history and lectures on topics such as 17th-century Dutch art and architecture, 18th century Empire design, garden architecture, and landscape engineering. She has curated several exhibitions and stood at the basis of the exhibition Black is Beautiful on the image of black people in Dutch art history. She lives in the city where she was born: Amsterdam.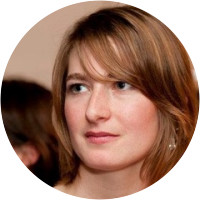 Maria is a freelance Art Historian and writer and received her Masters Degree at The Free University of Amsterdam. Although she works mostly in modern & contemporary art nowadays, she began her career thanks to a passion for drawings by the old masters. She has a wide variety of experience in the art world, working in museums, as a guide, as a writer and in various functions in the art market, both in the Netherlands and abroad. Maria loves sharing her knowledge and is a passionate storyteller when it comes to Art History.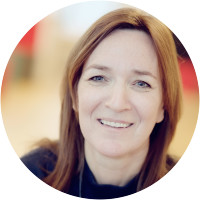 Anita studied Art History at the VU in Amsterdam and has vast knowledge about Dutch (Jewish) history and art. She gives tours in Dutch, English and Hebrew and is specialized in working with people who are visually impaired, families, and people within the autistic spectrum. Coming from a Jewish family, the traditions and her family history made her move to Israel. After living in Israel for 4 years, she returned to Amsterdam. She has also been active in the Amsterdam Jewish community as a board member of the Jewish schools.
Reviews can only be left by Context customers after they have completed a tour. For more information about our reviews, please see our FAQ.
Sabry was terrific!! We enjoyed every minute of our time with him. We would highly recommend Context and Sabry to anyone visiting Amsterdam.
Sep. 27, 2019
Alette is wonderfully knowledgeable and provided invaluable insights into the artworks, the historical factors that played a role in the creation of the art and the artist's career and explained the works from different perspectives. We learned more in a few hours than one could learn in an art history course. Highly recommended!
Sep. 18, 2019
Excellent tour! Lora was very knowledgeable & provided a wonderful opportunity to enjoy the museums.
Sep. 16, 2019