Tour Details
Tour Description
During this 3-hour focused walk, we'll look closely at the Acropolis, the heart of the city of Athens. Accompanied by a trained archeologist, we'll visit these world-famous ruins on the top of the hill in an effort to make sense of its historic importance and modern incarnation.
Sites Visited
Acropolis
Athens Acropolis Museum
Included
3 hours with a PhD or MA-level guide
Acropolis Archaeological Site and Acropolis Museum Skip-the-line tickets
Itinerary Details
Our visit will cover the main buildings on the Acropolis, including the Erechtheion, the Temple of Athena Nike, the Propylaia, and, of course, the Parthenon. As we explore the sites with an expert, we'll discuss their history. From construction to ruin, rediscovery to reconstruction, we will learn how these sites grew and evolved along with the city of Athens, gaining insight into ancient Greek history and the role of religion in Athenian culture. We'll learn the differences between Doric, Ionic, and Corinthian orders of architecture and together build a vocabulary to discuss and understand the many amazing structures on the Acropolis. The Acropolis offers wonderful views over Athens, and we will also look at how the rock of the Acropolis itself serves as a reference point for the modern development of Athens.

This walk will also include a visit to the stunning new Athens Acropolis Museum, designed by Bernard Tschumi and opened in 2009. Designed to echo the topography of the actual Acropolis, the museum is an illuminating companion to the ruins of the original site. We'll look at some of the museum's treasures, including the wonderful re-creation of the frieze of the Parthenon. By the end of the tour, we'll emerge from the Acropolis with a deeper understanding of Athenian society and the central position of this monument within the city.


FAQ
Does this tour require tickets?
Yes. We will purchase the tickets ahead of time.

What is the Athens Archaeological Site ticket and how does it work?
The Athens Archaeological Site tickets are valid for admission to Acropolis and Slopes, Ancient Agora, Hadrian's Library, Kerameikos, Aristotle's Library [Lykeion], Olympieion, Roman Agora and can be used for 5 days after the first entrance. It doesn't include the Acropolis Museum, that's why we purchase a different ticket for the Acropolis Museum.
If children under 18 qualify for reduced Acropolis Museum tickets, why am I required to purchase a ticket for my child?
While children may enter for free, they are required to purchase the reduced ticket only on-site and stand in the general entrance line if they do so. In order to save time and expedite the tour, we purchase tickets in advance so they may enter as quickly as possible. This avoids the queue to verify children's ages. When booking privately, however, if you would like to take advantage of the reduced ticket option for under 18s please note this as you place your order and be prepared to wait in line.
Where You'll Start
Tour Experts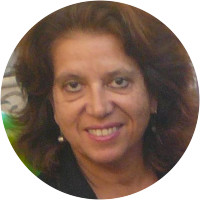 Sophia was born in Canada but has lived most of her life in Greece. She studied philology at the University of Athens and is also a licensed tour guide. Years of experience with Ivy League Schools and Alumni associations have made her the ideal choice for visitors who wish to get insight from a local expert. A guest once said: "Sophia had an instinct for what we wanted to know and an impressive range of knowledge, academic and otherwise. She has a charming personality."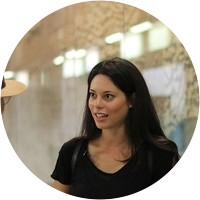 Originally from Cyprus, Antigone moved to Athens to study History and Archaeology at the National University of Athens. She now also holds an MA in History of Art from the University of York. Her fields of interest vary from ancient to contemporary art and history. She has excavated in several archaeological sites in both Greece and Cyprus. During the past year she worked at the Exhibitions Department for the Benaki Museum in Athens. Today she leads walks around the city of Athens and other parts of Greece, while also writing articles related to history of art for a local monthly publication. She is enthusiastic and willing to share her knowledge and experiences of her favorite city.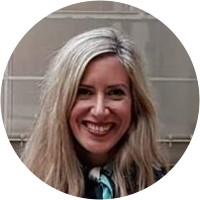 Born in Athens, Natassa (Anastasia) is an archaeologist, an art historian and a licensed tour guide for Greece. She studied Archaeology at the University of Athens and Art History at the University of Warwick and University of Glasgow. She recently studied at the Kunsthistorisches Institut in Florence (KHI) and is currently a Ph.D student at the University of Fribourg in Switzerland, conducting research on 14th century Venetian painting. Natassa has worked for different educational Institutes (American School of Classical Studies in Athens, Fondazione Giorgio Cini in Venice) and taught Art History in various vocational training Institutes in Greece. She is also a wine lover and connoisseur with a second level diploma from WSET. Natassa has lived in England, Scotland and Italy, and she is fluent in English and Italian. She splits her time between Athens and Venice. A keen traveler, reader and researcher, she started working as a tour guide with Context in 2014 in Athens. She enjoys providing a vibrant, fresh and artistic experience of her city to people who are interested in art and archaeology.
Reviews can only be left by Context customers after they have completed a tour. For more information about our reviews, please see our FAQ.
Popi was a great guide. We really enjoyed our tour with her!
Jan. 6, 2020
Sophia was very knowledgeable and able to navigate through the crowd. As a senior citizen, it would be nice to have a couple of five minute stops to catch our breaths and regain stamina!
Jan. 6, 2020
Sophia was a very knowledgeable guide and we had a wonderful tour.
Jan. 3, 2020