Tour Details
Tour Description
With fragrant steam rising from bubbling pots of garlicky broths, lamb stewed with baby onions and tart fruits, and gently charred kebabs,
Çiya Sofrasi
lures you in with some of the best food in Istanbul. Tucked into the Kadıköy Market on the Asian side of Istanbul (the location of our
Istanbul Food Tour
), it has a well-earned reputation for cooking up authentic Turkish cuisine from the country's heartland. During this 2-hour Istanbul Annotated Lunch in the company of a trained chef or culinary historian, we will embark on a delicious journey of culinary traditions across the breadth of Turkey, from its eastern hills through Anatolia to Istanbul.
Tastes Traditional and Unusual
Almost two decades ago, Çiya started as a kebab restaurant with a menu derived from Gaziantep, a southeastern Turkish city famous with its kebabs and lahmacun—crispy round pastries topped with a mixture of minced meat, vegetables, and spices. But, over the years, and under the tutelage of chef Musa Dagdeviren, Çiya Kebab grew into Çiya Sofrası, the name translating as a place where people gather around a table to eat traditional foods. This is exactly our plan. We'll meet our Context expert at Çiya and sit down for a multi-course tasting menu designed to try both traditional and unusual tastes from an immense Turkish geography.


Seasonal Surprises
In the hands of our expert guide, we will learn how to order from the seasonally changing menu. Starting with salads prepared with such local ingredients as goosefoot or mallow collected from local fields, we will continue with regional soups, or a selection of casserole dishes, or a sample slice of kebab. Our course through the menu will depend in part on the season, in part on our interests, and in part on the gastronomic adventures that Çiya has in store for us. Regardless, we'll conclude our feast with some surprising dessert.
Istanbul Annotated Lunch
As we savor the food, our expert guide will explain the ingredients and basic cooking methods of traditional recipes. He or she will discuss how these recipes evolved and survived through generations and will also provide information on different culinary traditions of Turkey. After a satisfying meal, we will leave with a better appreciation for the complexity of Turkish cuisine and tips for preparing traditional foods at home. We will also be equipped to better navigate the restaurants and menus during the rest of our stay in Istanbul.


Note: Please note any food aversions or allergies in the space provided for notes during checkout.
Where You'll Start
Tour Experts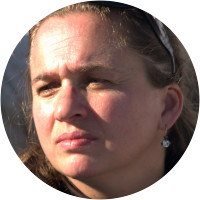 An architect by training, Aylin studied the conservation of historic structures in Turkey, Italy, and the UK. She practiced architectural conservation for thirteen years in her own office, and later became the manager of the Turkey Cultural Heritage Project conducted by The Ministry of Culture and World Bank. Eventually, her passion for travel and food led her to write on the latter, and since 2003 she has written a weekly food column at Cumhuriyet, a prestigious national daily. She contributes to various food magazines and was a jury member of the Slow Food Award 2000-2003. Aylin contributes to Terra Madre and Presidia projects as the leader of the Ankara Convivium. Additionally, she consults for Channel 4 and appeared in the Istanbul episode of 'Food Lover's Guide to the Planet,' a documentary by Gourmet and broadcast by National Geographic TV. She won the Sophie Coe award on food history in 2008 for her article "Poppy: Potent yet Frail," presented previously at the Oxford Symposium on Food and Cookery where she has become a regular presenter. Lately she contributed to the Food Cultures of the Word Encyclopedia entry on Turkey and is the curator of the Culinary Culture Section of Princess Islands' City Museum. She is happy to unite her expertise in archaeology and art history from her previous career with her unbounded interest in food culture.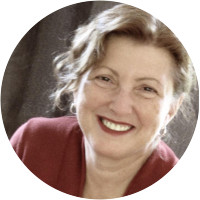 Having lived the "best 20 years of her life" as a magazine editor for two lifestyle and decoration magazines, Vizyon and Vizyon Dekorasyon, Hulya knows the Istanbul lifestyle by heart. During those years, she developed an irreversible interest in food and invested her time extensively on it - food became an inseparable part of her life. She read and wrote on food culture, as much as she cooked and shared the fun with family and friends. Her major network TV show, "Lezzet Yolu", was the first program to combine cooking with different facts on food. She also contributed to various magazines, such as The Guide Istanbul, and has continued to write on food for an art magazine, Milliyet Sanat Dergisi, for the last 12 years. Hulya was the field coordinator of the Istanbul episode of "Food Lover's Guide to the Planet", a documentary for Gourmet magazine, broadcast by National Geographic TV. She is the Istanbul correspondent of Chicago-based Passport Newsletter, has published a book called "Dilim Gülümsüyo!" on food culture, and is working on a second book. She also teaches magazine editing at Bilgi University.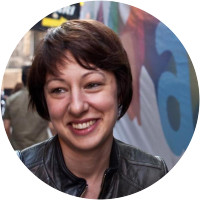 Renan was born and raised in Istanbul and the nearby island of Buyukada, where cooking and eating were the most important part of family life. She has had a diverse career in culinary arts, having worked with chef Kenji Kume in a Japanese restaurant in Istanbul while she was studying film and television at Bilgi University. After university, Renan worked in the restaurants of several five-star hotels in Istanbul, where she developed her organizational skills in the kitchen. Thereafter, she joined a new Anatolian restaurant to help with its launch, an experience that broadened her knowledge of the many food traditions of Turkey. She also joined the production company of a popular documentary on Turkish cuisine called "Sultans of the Kitchen" as a production coordinator. Today, Renan lives on the Asian side of Istanbul, where she regularly visits Kadikoy Market for fresh vegetables and for her young daughter.
Reviews can only be left by Context customers after they have completed a tour. For more information about our reviews, please see our FAQ.
Aylin is an extraordinary person: cultivated, lively, intelligent, and with a contagious passion for food and its relation to history and culture. We were treated to a fantastic journey through a street full of amazing produce shops, entering here and there to taste this and that, talk to the owners, buy a little something... and ending in a first-rate restaurant to eat an amazing array of delicacies and to talk about them in detail. No better way to learn and fall in love with Turkey.
Sep. 16, 2019
Knowledgeable and personable, Hulya was very accommodating to our needs for transportation from ship to restaurant by taxi, ferry and walking. Curated lunch exceeded expectations in food quality and explanation, as well as incsights into Turkish culture and current events. A very enjoyable and enriching experience.
Nov. 2, 2015
Everything was perfect a really memorable experience!
May. 29, 2015