Tour Details
Tour Description
Advantageously positioned at the intersection of two continents and two seas, Istanbul has played a key role in international commerce since antiquity. This 3-hour Grand Bazaar Tour, including the Spice Market and other areas of central Istanbul, provides a look at both modern and historic trade and commerce. Visiting the bazaar provides an understanding of how the past and present intertwine through the theme of making and selling. Along the way, we'll visit a number of local merchants and learn how Istanbul continues to occupy a central role in the production and trade of clothing, carpets, jewelry, and other crafts.
Grand Bazaar Tour
We will begin with the booksellers who occupy a small market near the university and look at how their presence through the ages has defined and been defined by, the role of Istanbul University. Winding through the maze of streets in this part of town, we'll arrive at the Grand Bazaar, arguably one of the more vibrant markets in the Middle East. As we trace this course, our expert will discuss how Istanbul's strategic position on the Bosphorus and along the Silk Road connects Europe with the East and has placed the city at the center of trade and commerce for the last 1500 years. This is still very much the case, with most Middle Eastern businesses setting up shop here in order to trade with the West. Of course, in the background, there is the Bosphorus, which continues to see several million tons of cargo pass through each year.
Take Aways
In the Grand Bazar, our expert will discuss the creation of this space by the first Ottomans, as well as its current life. Our walk concludes with a stroll downhill to the Spice Bazaar (or Egyptian Bazaar), which was constructed in the 17th century and became an important market for international traders and the Ottoman rulers. By the end of the walk, our expert will have drawn a vivid portrait of Istanbul as a crossroads of global trade and exchange, both past and present.
FAQ
Is there a dress code for your tours in Istanbul?
The general Istanbul dress code for tourists, and especially women, is to cover legs at least past the knees, and cover the chest and stomach, but there is no requirement for anyone to be fully covered. Plan on bringing a tunic with you to cover your shorts if necessary.
We are traveling with our kids. Is this tour the right choice for us?
Yes, we can make this tour work for families with children.
Is this tour accessible for people in a wheelchair?

Yes, this tour is accessible for clients with mobility issues or that are in a wheelchair. There is an alternative itinerary that allows them to still see both bazaars.
Should we bring cash to the tour?
Please have local currency on hand, there might be some extra personal expenses at the market.
We arrive from a cruise ship, can we start the tour from the port?
The tour starts at the Bazaar. The distance from the Cruise Terminal isn't big, but it is not within walking distance. You can easily take a cab to the meeting point.
We are in Istanbul for a whole day, what can we add to this tour?
For a full-day experience, we recommend looking into our
Topkapi Tour
or our
Hagia Sophia Tour
in addition to the Grand Bazaar Tour.
I have food allergies, do I have to take any precautions for this tour?

During the course of this walk, you might taste some little samples of various foods. If you have a food allergy or other dietary requirements, please let us know in advance so that we can take this into account.
Can we shop on our own during the tour?
Preferably, no. This walk doesn't include shop stops, carpet shopping, etc., and focuses on the historical side. Along the way, you'll visit a number of local merchants but this is not a shopping tour per se. After the end of the tour, you will be able to shop on your own at your pace.
Where You'll Start
Tour Experts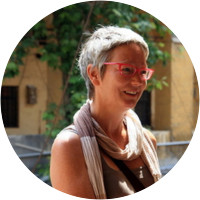 Claire has dual degrees in English (University of Michigan) and medieval art history (Università di Roma "La Sapienza"). She lived in Rome for a decade where she taught art history at Trinity College and study abroad programs for other American universities. She has lived in Istanbul for the last twelve years. She is presently an adjunct instructor at Yeditepe University and a freelance translator. Originally from Washington, DC, Claire is very interested in social history. She is the author of "Topkapı Palace: Inside and Out", published by Citlembik in 2004.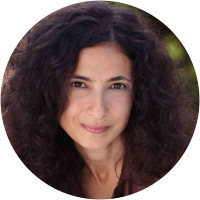 Born in the Aegean city of Izmir, Reyan studied English Language and Literature at Istanbul's Bosphorus University and received her master's degree in Documentary Production at the Northern Media School in England. She has worked for various newspapers and magazines as a reporter/editor and has traveled all around Anatolia, the Turkish heartland for the travel supplement of one of the best selling Turkish newspaper, Hürriyet. Amongst some of the magazines she wrote for is National Geographic, Turkey. Reyan worked as a producer- researcher for foreign TV channels, such as BBC, Finnish TV YLE and also worked as a script writer/ researcher in various documentaries filmed in Turkey and abroad on travel and different cultures of the world. She traveled and worked as Asst. Expedition Leader with Starquest Expeditions based in Seattle, USA, for their expeditions ''Around The World By Private Jet''. She also acted as an advisor for TRT (Turkish State Television) for their documentary series. She has been working as a professional tourist guide since 1989 and has a certificate of specialization on Istanbul. She herself enjoys to walk in Istanbul discovering new routes for her guiding, photography and culinary purposes. She not only sees Istanbul as a historical treasure while reflecting that on her tours but a great destination to get an insight into the lifestyle, culture and culinary traditions of the people of Turkey in depth and likes to share this as a complete experience with her guests. Her interest in the social issues in her own country and the world led her in the way of becoming an independent documentary maker. Her documentaries still continue to be screened at many film festivals in Turkey and around the world, receiving some awards. Reyan Tuvi has three guide books on Turkey, is still writing feature stories, travel articles, continuing shooting documentaries and sharing her passion for her country through guiding.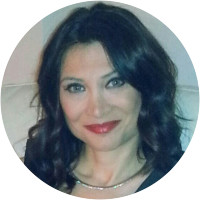 As a graduate of Izmir American Collegiate Institute, Nur continued her studies in Ege University Faculty of Communications. Specialized on Marketing Communications in Tourism Industry. Also trained as a Professional Tourist Guide by the Turkish Ministry of Tourism. She is an Associate Professor in Public Relations. Has been working as a Professional Tourist Guide since 1991. Has ben guiding Archeological, Biblical (Christian & Jewish), Gastronomy and Wine tours all around Anatolia. Also faculty member and head of Public Relations and Advertising Department in several universities in Istanbul since 1998. Gives lectures on Anatolian Civilizations, Ancient Sites of Anatolia, Tourism Geography of Turkey, Tour Planning, PR, CRM and Marketing Communications in Tourism Industry in several universities. She is a faculty member and Head of Tourism Management Department of a private university in Istanbul. Lectured as a visiting Professor in Tourism Department in Belgium Katholike HogeSchool Mechelen in 2008, in Poland Bialystock Polytecnical University in 2011 and in Hungary Budapest Metropolitan University in 2018. Has many published articles, international symposium presentations and books on Marketing Communications and Tourism.
Reviews can only be left by Context customers after they have completed a tour. For more information about our reviews, please see our FAQ.
It was an interesting tour where I could see also sites beyond the ones I expected (on my own request) and ask general questions. This gave Claire less time to speak about Grand Bazar. Maybe she might have insisted more on the main theme of the tour.
Sep. 3, 2022
Sueyman was a great guide. He gave us a good history and understanding of the area of the Spice Market and Grand Bazaar.
Aug. 3, 2022
Suleyman was great. Very knowledgeable and pleasant. Helped with our key items of shopping
Jun. 14, 2022