Tour Details
Tour Description
The centrality of nature has long been part of Japanese culture. Japanese traditional customs and Buddhist aesthetics suggest that there is no fundamental difference between nature and humankind; in fact, nature is what represents the core background of human existence. During this three-hour tour, we will join a local historian for a nature-inspired stroll along Philosopher's Path, following the course of the canal while visiting some of Kyoto's most important temples and exploring the Japanese' philosophical commitment to nature.
Philosopher's Path Tour
Philosopher's Path is a beautiful canal walkway located in northern Higashiyama. The path was named after Nishida Kitaro, a famous philosophy professor at Kyoto University who is said to have practiced meditation while walking this route on his daily commute. Thanks to the hundreds of cherry trees lining the canal, the Philosopher's Path remains awash in color for much of the year, whether it's spring's explosion of cherry blossom or fall's fiery red foliage. We will take a scenic stroll through Philosopher's Path and enjoy a quiet retreat surrounded by mountains and traditional houses away from the city.
Pure Land Buddhism and Nature
Along the way, we will make a stop at Honen-in Temple and learn about the principles of Pure Land Buddhism (Jodo-shu), observing the harmony between nature and the temple buildings. We will discuss the temple's Zenki-sui water spring, which represents the Japanese adoration of water as part of the aesthetic element. We will then continue our walk to Eikan-do, another Pure Land Buddhism temple built on a hillside. We'll take a deep dive into the historical background of the temple, admiring the unusual Amitabha Buddha, with its head turned leftwards, the serene Hojo Pond, and the view from the Tagoto Pagoda.
Take Aways
At the end of our time together, we will have set our mind at peace away from the city's hustle and bustle and emerge with a better understanding of the concept of nature, as well as the ideological underpinnings of buddhism and how they play a role in Japanese culture.


Where You'll Start
Tour Experts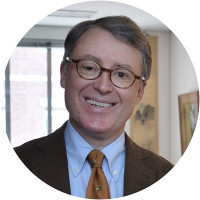 Gavin received a Ph.D. in history from the University of North Carolina, Chapel Hill, and came to Kyoto in 2001 to take his current position as a tenured university professor of history, religious studies, and American Studies. Since 2016, he is also a Fellow at Harvard's Reischauer Institute of Japanese Studies. His teaching and research revolve around Japan's cultural encounters with the West, particularly during the Edo, Meiji, Taisho and early Showa periods (1600-1940), and he has published on the history of foreign tourism, Protestant missionaries in Japan, and the history of Japanese fashion. He is also an expert on Kyoto geisha culture and a frequent participant in geisha entertainment. He enjoys reading, spending time with his family, and exploring with clients Kyoto's endlessly fascinating culture and history.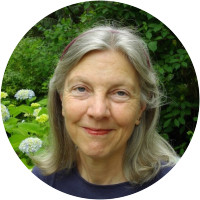 Karin has an M.A. from San Diego State University in Japanese Art History and is a Ph.D candidate at the University of Kansas, focusing on Edo-period paintings and prints, woodblock printed books, and 17th-century painting. She has lived in Kyoto since 1993 and has held lectureships at a number of universities, including the Kyoto Consortium for Japanese Studies, where she worked with Columbia University's program. She is a member of Kyoto Asian Studies Group as well as a Kyoto Townhouse Association, which promotes this classic but unfortunately rapidly disappearing form of Kyoto architecture. When not lecturing, Karin enjoys attending art exhibitions and auctions as well as both rural and urban hiking.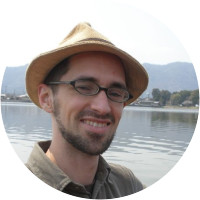 Daniel is a Ph.D. candidate at Kyoto University studying the Sociology of Tourism. A continuation of his master's thesis, which he also completed in Kyoto, Daniel's Ph.D. studies examine how touristic ideas of Japan have evolved from the 19th century to contemporary times, and what historical events, artistic, intellectual and consumeristic movements have played a role in shaping ideas of Japan. Beyond looking at tourism through a critical lens, he also teaches about the problems of intercultural communication at Doshisha Women's College, as well as being active in organizing Japanese cultural events for international students in Kyoto. A nine-year Kyoto resident, Daniel is hugely interested in food culture both in his native Melbourne and in Japan, and is studying the latter by going to food seminars and eating out as much as possible. He has studied Japanese tea ceremony for nine years and has been learning <i>aikido</i> for eight; both practices have taught him much about Japan's spiritual side.
Reviews can only be left by Context customers after they have completed a tour. For more information about our reviews, please see our FAQ.
John was an excellent guide! Very knowledgeable and a wonderful personality & sense of humor. Great blend of history & current culture. Highly recommend his tours!
Dec. 30, 2019
Elizabeth is very knowledgeable, smart, pleasant and she adapted to our wishes. Loved everything about the tour and Elizabeth!
Oct. 21, 2019
Marc was a terrific guide, even though we were rushed for time.
May. 5, 2019