Tour Details
Tour Description
The centrality of nature has long been part of Japanese culture. Japanese traditional customs and Buddhist aesthetics suggest that there is no fundamental difference between nature and humankind; in fact, nature is what represents the core background of human existence. During this three-hour Philosopher's Path Tour, we will join a local historian for a nature-inspired stroll along Philosopher's Path, following the course of the canal while visiting some of Kyoto's most important temples and exploring the Japanese' philosophical commitment to nature.
Philosopher's Path Tour
Philosopher's Path is a beautiful canal walkway located in northern Higashiyama. The path was named after Nishida Kitaro, a famous philosophy professor at Kyoto University who is said to have practiced meditation while walking this route on his daily commute. Thanks to the hundreds of cherry trees lining the canal, the Philosopher's Path remains awash in color for much of the year, whether it's spring's explosion of cherry blossom or fall's fiery red foliage. We will take a scenic stroll through Philosopher's Path and enjoy a quiet retreat surrounded by mountains and traditional houses away from the city.
Pure Land Buddhism and Nature
Along the way, we will make a stop at Honen-in Temple and learn about the principles of the Pure Land Buddhism (Jodo-shu), observing the harmony between nature and the temple buildings. We will discuss the temple's Zenki-sui water spring, which represents the Japanese adoration of water as part of the aesthetic element. We will then continue our walk to Eikan-do, another Pure Land Buddhism temple built on a hillside. We'll take a deep dive into the historical background of the temple, admiring the unusual Amitabha Buddha, with its head turned leftwards, the serene Hojo Pond, and the view from the Tagoto Pagoda.
Take Aways
At the end of our time together, we will have set our mind at peace away from the city's hustle and bustle and emerge with a better understanding of the concept of nature, as well as the ideological underpinnings of buddhism and how they play a role in Japanese culture.
FAQ
Is it okay to tip my guide in Japan?
Context clients generally tip anywhere from 10-25% of the purchase price of a personal service such as this, depending on the quality of the experience and their tipping habits.
Where You'll Start
Tour Experts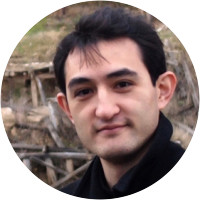 Alejandro is an architect specialized in architectural history and heritage conservation, with work experience in Japan, Europe, and Southeast Asia. Since he started living in Japan in 2010, he has been researching the Japanese philosophy for the conservation of wooden monuments. He completed his PhD at the University of Tokyo in 2017. His main interests are traditional Japanese architecture and design, Japanese history, and urban history. Many little known treasures lay hidden in the centuries old city of Kyoto. He enjoys helping others discover them during their visit to the ancient capital.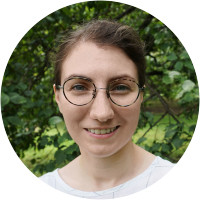 Robin's background is varied: from design, animation & illustration, to co-running a local food company in Dublin, Ireland, to work in the Specialty Coffee scene, acting as a brand ambassador for European specialty coffee companies in Europe. She loves learning new things and sharing her passions for food, coffee and design with others.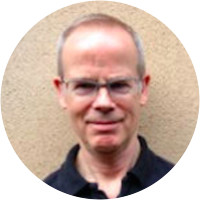 John was born in 1952, in St. Louis, Missouri, USA. At Carleton College (Northfield, Minnesota) he majored in English and German literatures, graduating in 1974. An offer to teach English for Panasonic brought him to Kansai, where he settled in Kyoto in 1977. Soon after arriving, he started studying Japanese at the Kyoto Nihongo Gakko, and, in 1979, he took up Nihon Buyo (classical Japanese dance) under the tutelage of WAKAYAGI Kimiha. (Kimiha-sensei died in 2015, and in 2019, John resumed his dance study with WAKAYAGI Shuho.) In addition to dancing, writing and editing have also kept him busy. For three years he served as editor of the "Kyoto Visitor's Guide". As a freelance writer, he has contributed articles to The Japan Times, Asahi Evening News, and the Japan National Tourist Organization's website. He also authored the Kyoto chapter of EYEWITNESS: JAPAN (Eyewitness Travel Guides, Dorling Kindersley publisher, 2000). Interests include sumie, Kyoto food culture, the Thai language, and travel (especially to Southeast Asia). Although happily mired in the Kyoto milieu, he is grateful that Osaka is only a 45-minute train ride away.
Reviews can only be left by Context customers after they have completed a tour. For more information about our reviews, please see our FAQ.
Marc has an enormous intellectual energy that covers a remarkable spectrum of subjects ranging from art history, political history, aesthetics, social and religious themes in old Japan and how modern social norms are linked to the past. We enjoyed sharing his insights, personal observations about medieval and present day social organization in Japan. We also greatly appreciated that he enthusiastically shared the results of his research on the origin of the silver temple, and he should be applauded for conceding that his hypothesis remains an outlier theory, at least for the moment. Our session with Marc was a highlight of our stay in Kyoto.
Apr. 13, 2019
Marc was excellent-very knowledgeable and pleasant. Very willing to cater to our particular interests
Nov. 3, 2018
It was clear within five minutes that Brian is a born teacher. You bump into him and a semester's worth of knowledge falls out. :-) We got so much interesting information on Japanese history and religion, delivered in an unfailingly engaging way. Brian stayed hours longer than our tour was scheduled for. Really appreciated seeing these temples through his well-informed eyes.
Oct. 25, 2018