Tour Details
Tour Description
The Rosetta Stone, the Parthenon Marbles, and the Assyrian Lion Hunt are just some of the treasures we'll see in this three-hour, in-depth British Museum tour. Led by a trained archaeologist or historian, this walk not only explores the museum and its controversial history of collecting, but goes in-depth with some of its many works from antiquity. Together, we'll rediscover not only the museum's well-known Ancient Egyptian and Greek treasures, but some of its lesser-known—but no less magnificent—Assyrian, Persian, and Mesopotamian artifacts.


Sites Visited
Includes
3 hours with a PhD or MA-level guide
Itinerary Details
We generally start with a thorough overview of how the British Museum came into existence in the mid-eighteenth century. Beginning with the Enlightenment Gallery, formerly known as the King's Library, the first part of the new museum building, we will discuss how the discipline of archaeology evolved from the work of antiquaries and also look at how art history was born with the study of ancient Greek sculpture and vase painting.

Next, we'll traverse the halls of the museum, visiting its most important rooms. This includes the Egyptian collection, where we'll explore how ancient texts came to be deciphered in the first place and compare the ways in which hieroglyphs and cuneiform, the two earliest scripts, were cracked. We will also spend some time exploring the Rosetta Stone, and some of the nearly 130,000 pieces of cuneiform tablets from ancient Iraq that are on display. Depending on our interests or our guide's specialty, we may also focus on the art of ancient Iran and/or ancient Iraq, or delve into the Parthenon Marbles. At the end of our time together we will emerge with a better understanding of this major institution and its key role in intellectual life worldwide, leaving us with a sense of wonder and appreciation.


FAQ
What is a private tour?
Our private tours are limited exclusively to travelers in your party. They are designed to provide a learning experience that is completely tailored to you and your traveling companions. Private tours give you more flexibility with scheduling (you decide when the walk best fits in your trip), the ability to tailor your itinerary (we'll work to match the itinerary to the interests and dynamics of your group), and more personalized time with your guide.


What is a small group tour?
Our small group tours cover many of the same itineraries as our private tours, but they place you with other travelers in groups of 6 or less. They operate on a pre-scheduled calendar, and are designed to provide an opportunity to engage with and learn from other travelers.
Do we need to pay a ticket to get in?
No. Unless you want to see one of the temporary exhibitions, the museum is free. However, donations are greatly appreciated.


Is the British Museum accessible?
Yes. The Great Russell Street entrance has 12 steps with a handrail. There are self-operable lifts on both sides of the steps. There is level access at the Montague Place entrance. The majority of galleries and all special exhibitions are fully accessible.


Is this tour good for kids and teens?
Yes! We have some excellent family friendly guides who can appeal to the learning styles of children. We have a separate
British Museum Tour for Kids
just for families with children 12 and under. When booking, please provide us with information about your children such as favorite school subjects, and hobbies. This way we can match you with the best possible guide.
Where You'll Start
Tour Experts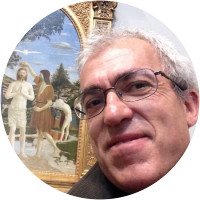 Maurizio is originally from Cortona, Italy. He studied as an interpreter and continued on with a second University Degree in Languages and Visual Arts in Siena (with Honours). He worked as teacher, interpreter and guide in Italy until 1990 the year when he settled in London. Since then he qualified as a Blue Badge Guide and City Guide. He receive a third University Degree in Philosophy and Theology University of Louvain (Belgium) London campus (Allen Hall). He attended visual arts courses at the Victoria and Albert Museum, Tate Gallery and City Lit. He has become an Art Expert for Tate Galleries. Alongside with his guiding, he is also tutoring and lecturing for the Tate Galleries and the Institute of Tourist Guiding (History of Art).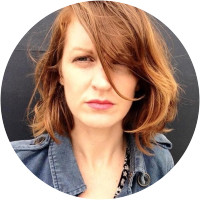 My background is classics and the ancient world generally, with focus on Roman culture and religion. My graduate work has focused on the late Roman world and the emergence of Christianity. My area of specialization is the fourth century Latin West but I'm very comfortable talking about most topics of Roman social and cultural history and any aspect of early Christian history. I've done significant research on Christian martyrology, Roman inscriptions, the catacombs at Rome, and early asceticism. Some of my favourite things to talk about are Roman letters (e.g. Vindolanda), relics, 'Romanisation' and 'de-Romanisation', and the ways that we can glimpse moments of everyday life and universal human experience through artefacts and texts.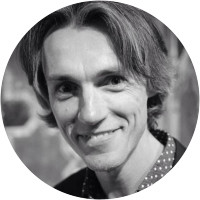 Simon is an enthusiastic and passionate docent whose aim is to inform, educate and entertain. With a background in professional theatre, he is a firm believer of the importance of good guiding is storytelling while giving a tour.
Reviews can only be left by Context customers after they have completed a tour. For more information about our reviews, please see our FAQ.
This was one of my best Context tours ever! Alan was his usual fabulous self and was attentive to my friends, who loved him and the tour. A fabulous afternoon!
Feb. 14, 2020
Alan was, again, mist excellent.
Feb. 5, 2020
Helena is an outstanding guide. She was fantastic with our 11 year old son, and kept the entire tour very interesting for him. As a PhD history grad, her knowledge was quite impressive. Thank you!
Dec. 31, 2019
See the British Museum with Context
Get to know one of the art historians leading this tour