Tour Details
Tour Description
Constantly changing across time, London's topography and architectural elements are completely different from those of any other large European capital. This London Architecture Tour explores the diverse array of influences that have made endowed London with it's strikingly unique cityscape. Walking around the city in the company of our guide, an architectural historian, our discussion will span from the Norman times to cutting edge contemporary structures, offering a general introduction to the main periods and styles of London architecture.
London Architecture Tour
Our walk starts at St. Paul's, jewel of Christopher Wren and ideal start of our excursion (those with an interest in Christopher Wren should also consider our
Christopher Wren Churches Tour
). From here, we may proceed to Temple Church, built by the Knights Templar in the 12th century. This church represents one of the best places to discuss Medieval London and the passage from Norman-Romanesque to Gothic architecture. Depending on opening times, we may then visit Prince Henry's Room or the Staple Inn, two of the few examples of Elizabethan and Jacobean timber-framed houses that survived the Great Fire of 1666. We may step inside the Staple Inn to see the great hall, a typical feature of medieval English houses and mansions. For the Jacobean period and the introduction of the Classical architectural language in London, we will then consider Lindsey House on Lincoln's Inn Field, the only surviving example of an ambitious house-building project and one of the first examples of land development in the West End.
A Changing London
Depending on the day, and the interest of the group, we may circle back to the Square Mile, and discuss the effects of World War 2 on London's urban development. We could consider Brutalism, and the architecture of the Barbican Center, or the role of the City and the financial institutions in reshaping the skyline of London in the past 20 years. Alternatively, we could cross the lively area of Covent Garden and walk through the British Museum, where we will then reach Bloomsbury and, in particular, Bedford Square, one of the finest preserved examples of a mature Georgian square and a typical eighteenth-century attempt to reach perfect symmetry and uniformity in the planning of urban spaces.
Take Aways
At the end of our walk, we'll come away with a deeper understanding of London, its architecture and urban past and future development.


FAQ
Do we go inside the venues or just see them from the outside?
We generally focus on the outside of buildings, but we do occasionally step inside churches or buildings that are relevant to the discussion. No advance tickets are required for these.


What if it's raining?
Tours operate rain or shine, but in the case of inclement weather, your guide will modify the tour so more time is spent indoors. It never hurts to have an umbrella on hand.


Is this tour good for kids?
Yes! We have some excellent family friendly guides who can appeal to the learning styles of children. Please book privately if you have children under 13. Feel free to provide us with information about your children such as favorite school subjects, and hobbies. This way we can match you with the best possible guide.


Is this a walking intensive tour?
The walk covers about 2 miles, but the exact mileage of the walk depends on the day and the interests of the group.


Where do we start? Where do we end?
We begin near St. Paul's, and end near Bedford Square. Your confirmation email will have the exact meeting point.


Where You'll Start
Tour Experts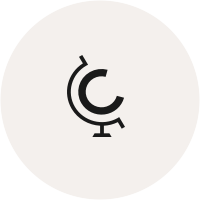 A Londoner by birth and a graduate in classical music, Nick pursued a successful career in classical music management for many years. Then, inspired by a revelatory architecture tour of Chicago, he decided to also become a London tourist guide. Since then he has been a guide at the Houses of Parliament and the All England Lawn Tennis Club Wimbledon. These days he specializes in tours with a musical, architectural and historical focus and also lectures on architecture and music.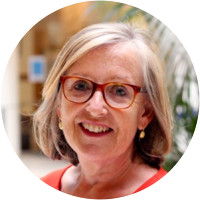 After studying for her BA in Politics at Exeter University, Janice Liverseidge moved to London and has lived and worked here for the last 30 years. Starting her career in research at The Financial Times newspaper in the City of London she then held a number of marketing roles within the financial services sector. During that time she lived and married in The Barbican, one of the few residential areas of the City of London. In subsequent years she worked as a Group Account Director at WWAV Rapp Collins advertising agency, where she was responsible for major accounts in financial services and latterly in the charity sector. Following a one year sabbatical when she travelled the world, Janice became Marketing and Communications Director at the Royal Society of Medicine, a major charity providing postgraduate medical education for doctors, dentists and the wider healthcare team. She worked with a wide range of medical and healthcare professionals for over 15 years during which time she studied for the Society of Apothecaries' Diploma in the History of Medicine,led medical study tours for doctors to Cuba, China, Vietnam, Sri Lanka and in 2019 to South Africa and recently became a trustee of the Royal Medical Benevolent Fund. She is also very interested in music and was on the Development Board for Spitalfields Festival and is now a trustee of the London Handel Festival. Because of her professional career Janice has developed a unique in depth knowledge in the history of medicine and this has been enhanced by living close to the Harley Street Medical area and previously near to London's oldest existing hospital St Barts. She knows about not only historical developments in the field of healthcare but has contemporary knowledge of public health and other advances in the medical arena. As Janice has lived in different architectural areas of the Capital - from the 60s Brutalism of The Barbican, to the world of literature and learning in Bloomsbury with Georgian 18C and Victorian 19C London, more recently she has developed architectural tours within these areas including the very latest 21C development of Kings Cross for work, study and living. Because of her professional career and then her personal experiences of living in central London Janice can share her extensive knowledge and bring this to life in a vital and engaging way for visitors .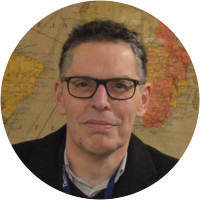 Don Brown is a London Blue Badge Guide, the Director of the London Society and a graduate of New College Oxford. He previously worked in publishing, for publications as diverse as History Today, The Spectator and The Guardian. His interests and specialisms encompass history - from the Romans to the present day, politics, WW2, and '60s and '70s popular music, and as director of the London Society he has a professional interest in architecture (contemporary and historical), planning and urbanism.
Reviews can only be left by Context customers after they have completed a tour. For more information about our reviews, please see our FAQ.
Extremely personable and so smart. And I enjoyed seeing the new architecture of the City of London.
May. 26, 2018
Our docent on this trip was amazing, and his love and passion for London were infectious. He went out of his way to be sure we got the most our of our tour.
Nov. 5, 2017
Alan is a gem! Extremely knowledegable and cordial. His insights and observations trust enhanced my understanding of architecture in general, and London's leading edge in the development of Western Civilization.
Sep. 17, 2017
Delve into London's architecture with Context
Get to know one of the historians leading this tour