Tour Details
Tour Description
It can take years to grasp the layers of history in Madrid. However, sometimes a day is all we have so we've tried our best to weave together a full itinerary to get a feel of 'Madrid in a Day'. From Moorish architecture to key monuments to the Prado Museum, there's certainly a wealth of sites to absorb. In the company of a local expert, we'll spend time picking apart various strands that run through this Spanish capital's veins, from history to culture to urban development. This tour is a superb introduction for any traveler seeking to delve a bit deeper into Madrid's best sites, history, and strories, steered along the way by a knowledgeable expert.
Full Day Tour of Madrid
Includes a brief overview in a cafe and visits sites such as Plaza Mayor, Puerta del Sol, San Miguel Market, and the Prado Museum. Local lunch (at own expense).
Madrid in a Day Tour
Our walk begins in a small cafe in the central district of Madrid. We'll start with a short briefing on Madrid and the surrounding area (with relevant maps and tips) before kicking things off on our Madrid in a Day private tour. We'll talk about the former Arabic underpinnings of the city and the various Moorish roots and layers of history which are often still visible when walking around. Our expert will continue tracing the history of the city, moving from the Spanish monarchy to French Occupation, Civil War, and the subsequent Franco dictatorship in the 20th century. Much of our tour will focus on the medieval core of the city near Plaza Mayor, which has remained similar for centuries. We'll make a stop at a local market (San Miguel Market) to talk about anything from jamón ibérico to late-night dining. Our route may also take us to Puerta del Sol, the site of the 1808 anti-French uprising and current 'Kilometre 0' of the Spanish road network (not to mention the 'Times Square' equivalent where people gather on New Year's Eve). This offers a fitting point to discuss some of the more recent turbulent years in Spanish history and how these have been memorialized (or not) in the public narrative.
Prado Museum and Goya
We will stop for lunch at a local restaurant or cafe and use this time to re-energize and discuss anything from Spanish gastronomy to education or siestas. After lunch, we will make our way to the day's finale: the Prado Museum, with skip-the-line tickets. Home to the likes of Goya and Velazquez, as well as a range of Italian, Flemish, and French artists, the Prado Museum has one of the world's finest art collections. Our expert will give an introduction to this classy collection, delving into notable works such as Hieronymus Bosch's The Garden of Earthly Delights or Roger van der Weyden's The Descent from the Cross . Our expert will aim to give a broad, contextual frame to this exciting collection and its highlights, linking events on the continent to what we are viewing. Stories of the Spanish monarchy or the Hapsburg's or royal patrons will enable us to better relate to the artwork. We'll soak up the art of one of the most revered patrons, Goya, as we survey works such as La Maja Desnuda or his Black Paintings and spend the final portion of our tour in the Goya rooms.
Madrid with an Expert
We'll conclude our Madrid in a Day tour with a deeper appreciation of what Madrid has to offer. From Moorish architecture to Goya's masterpieces, we'll have strolled through the city to sites relevant to Spanish (and European) history. This tour will leave you with a more solid foundation of this vibrant Spanish capital and prepared to see and understand more of the city on your own.


FAQ About our Madrid in a Day Tour
What happens if it's raining?
Our tours happen rain or shine. Our guides are great at adapting their route during changes of weather. Please bring an umbrella.


Will there be any additional costs during the tour?
The cost of lunch is not included on the tour. Depending on your guide's route, you may enter certain sites that ask for a nominal entry fee or donation. It is a good idea to have small coins on hand for this.


Will this tour include the Royal Palace?
Our tour will examine the palace from its exterior. We will not enter the palace on this tour. If you want to extend your tour to include the Palace please contact Spain@contexttravel.com for availability and pricing.


What if I've already been to the Prado Museum?
We may be able to swap the Prado Museum for the Reina Sofia or another one of our
Madrid tours
. Please make a note at checkout if you have something else you'd like to switch for the Prado Museum.
I'm traveling with my family. Is this walk suggested for children?

As part of our family program, we offer
Madrid for Kids tour.

Is this tour walking-intensive and/or wheelchair accessible?
This tour is fairly walking-intensive and the route may include narrow sidewalks and cobblestoned streets. Please contact us to discuss in more detail your mobility concerns so that we can best advise. We are also happy to design a private, customized tour for visitors with mobility concerns.


Can you arrange a car service for the day?
We can arrange transfers to and from the meeting point from your accommodation or possibly a more extensive car service if required. Please contact Spain@contexttravel.com for pricing or any specific questions regarding a car service.


Where do we meet?
You'll meet your expert guide in the historic centre of Madrid. Your confirmation email will have the exact meeting point details along with a map, and 24/7 phone number to call in case of emergencies.


Where will the tour end?
This tour ends in or around the Prado Museum. Exact route and end point will vary depending on expertise of the guide and preferences of the group.
Where You'll Start
Tour Experts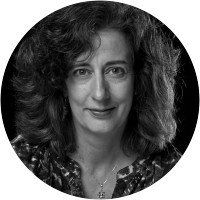 Andrea Van Houtven received her Ph.D. in art history at the University of Maryland. Her dissertation was on the relationship between art and humanism at the Spanish court in the early 17th century, which inevitably led her to Madrid. She has lived in Madrid for 12 years where she has been teaching art history and art-related courses at various universities and private centers. She also participates in special events at the Thyssen-Bornemisza Museum.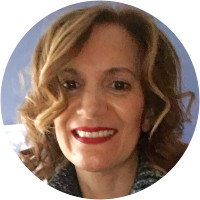 Originally from the Dominican Republic, Lourdes Fernández Bencosme has made Madrid her home for the last nineteen years. She is very passionate about the city and Spain in general. She holds a BA in History from the Universidad Autónoma de Santo Domingo after which she moved to Chicago to pursue her graduate work. She holds a MA degree in Hispanic Studies from the University of Illinois at Chicago and a PhD in Romance Languages & Literatures from the University of Chicago. She has taught courses at the University of Illinois, The University of Chicago, Colgate University, Universidad Autónoma de México, Syracuse University Madrid, Suffolk University Boston and is currently part of the faculty at Suffolk University Madrid Campus where she teaches a course entitled Madrid Cosmopolitan City among others. Her main interests are visual culture, popular music, urban life and their literary representations in Hispanic literature. Lourdes lives with her husband, her two daughters and two cats in the historic center of Madrid.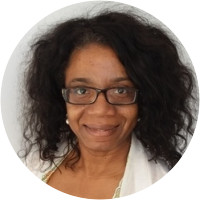 Originally from Equatorial Guinea, Clara moved to Spain when she was 2 years old. She holds degrees in geography and history and a Master's in art history from Sorbonne University in Paris. With more than fifteen years experience in museum education and public programs, Clara has worked at the Peggy Guggenheim Collection in Venice (Italy), the Smithsonian Institution in Washington, D.C, and a number of institutions within the cultural department of the Ministry of Culture in Spain. She also has designed art and cultural tours for groups for more than 10 years. At present Clara works as a Public Programmes and Communication Coordinator at the Museo del Traje (Costume Museum) of Madrid, organising events, lectures, group visits and educational programmes. An avid traveller, she has lived in Seville, Bilbao, New York City, Washington, D.C., Venice, Florence, London and Paris. Interested in different aspects of Spanish cultures, she also has been developing her other passion: food. She has certificates in wine tasting from the Spanish School of Wine Tasting and the Basque Culinary Center and in Gastronomy from the Complutense University. At the present she enjoys combining her research in Spanish Art History and Spanish Museums with her passion about food in Madrid and in the Basque Country.
Reviews can only be left by Context customers after they have completed a tour. For more information about our reviews, please see our FAQ.
Barbara was great!! Very organized and engaging
Oct. 3, 2019
Enrique was wonderful. He was enthusiastic, knowledgeable, and fun. He paid attention to our needs. I would highly recommend him as a tour guide.
Jul. 23, 2019
As has a always been the case with Context docents, Lourdes was well-prepared and knowledgeable. It was like being with an old friend and she was so very sharing of information without being professorial. Had a wonderful lunch with her and time went so fast and I loved every minute of it.
May. 23, 2019