Tour Details
Photos & Highlights
Immerse yourself in the rich history of the region during your full-day tour, hosted by an expert on WWII History
Explore the key landmarks of Normandy, including sites such as:
Normandy Landing Beaches, Omaha Beach, Pointe du Hoc, The Normandy American Cemetery and Memorial, and Mulberry Harbour at Arromanches
Tour Description
Discover Normandy and its beaches on our full-day tour, guided by an expert on D-Day history. This tour starts in Normandy, so it is ideal for travelers already based in the region looking to learn more about the events of 1944 and their impact for European liberation. Together, we will discuss Operation Overlord as we drive to various D-Day beaches and visit significant sites relevant to this historic wartime narrative.
Sites Visited
D-Day Beaches (Omaha Beach, Mulberry Harbour at Arromanches)
Normandy American Cemetery
Pointe du Hoc
Included
Private Car Service for the duration of the day
Expert Historian guide
Itinerary Details
Meeting in Bayeux, our route may take different directions according to the interests of the group, however, we tend to start with the American sector: Omaha Beach and the Pointe du Hoc. As we drive, our guide will introduce the background for the invasion before we see the steep cliffs and rugged terrain for ourselves. We'll map the story of the intense two-day battle for the 2nd Ranger Battalion and discuss the strategy on both sides.
After a local lunch (at your expense), our journey will continue to the Omaha Beach, which today stands as the Normandy American Cemetery and Memorial. We'll talk about the role the American forces played in the invasion and spend some individual time at the beach and cemetery. We'll leave the expansive beach behind and drive east to Arromanches. We'll use this artificial port to discuss its importance during Operation Overlord for supplies and reinforcements throughout the critical D-Day period. If time allows, we may also visit a German cemetery to witness the perspective of the German soldier. At the end of our day together, we'll return to Bayeux with a deeper and more nuanced understanding of this somber period.
FAQs
What is a private tour?
Our private tours are limited exclusively to travelers in your party. They are designed to provide a learning experience that is completely tailored to you and your traveling companions. Private tours give you more flexibility with scheduling (you decide when the walk best fits in your trip), the ability to tailor your itinerary (we'll work to match the itinerary to the interests and dynamics of your group), and more personalized time with your guide.

Where do we meet? Where does it end?
The standard meeting and ending point for this tour is the city of Bayeux.

Your website won't allow me to book more than 7 people for this tour. Can I book for a larger group?
Contact us to discuss your group size and needs and we will inquire with our car provider about larger car options.
Where You'll Start
Tour Experts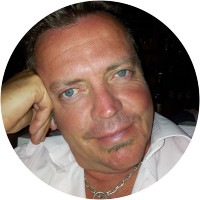 Alain grew up in Brittany and has always had a passion for the Celtic art and history of his native region. He has been leading tours in both Brittany and Normandy for the past fifteen years and he specializes in the area's WWII history, especially the D-Day landing beaches. In his free time, Alain loves to read about French history in general and of the Renaissance period in particular. He also has experience guiding in the Loire Valley and in Paris. Alain looks forward to sharing his knowledge and enthusiasm with travelers that are curious to learn more about the rich history of his homeland.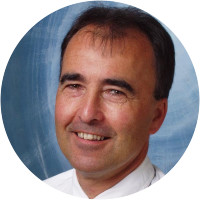 Armed with an Engineering degree from his native Britain, Colin came to France in 1981 having fallen for a French girl. He then fell into the cauldron of Norman history and has been drinking it in and sharing it ever since. D-day and the battle of Normandy is a favourite theme of visitors to the region, especially Anglo-Saxon visitors, but Normandy is steeped in history, from the Roman occupation through the Viking settlements, William the conqueror and the hundre d years war.His passion is to learn always more on Normandy.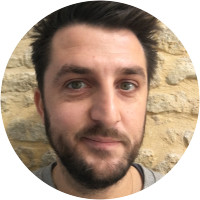 Born and raised in Bayeux, a medieval town in Normandy, Jonathan holds a double Master's degree in Norman architecture and World War 2 History (American, British and Canadian sector) from the University of History in Caen. Passionate about his region's heritage, he has been working as a private tour guide for more than 11 years and continues to share his expertise with people visiting Normandy from all over the world. Jonathan is currently working on a project that involves collecting testimonials from the WW2 veterans.
Reviews can only be left by Context customers after they have completed a tour. For more information about our reviews, please see our FAQ.
Jonathan was an extremely knowledgeable guide who was a local to the area. He took us to not only the major areas of the D-Day Landings but also to lesser visited spots. It was a fantastic day.
May. 25, 2023
The trip was phenomenal. Geoffrey could not have been more pleasant. He and Allen were extremely helpful with my handicaps, I didn't have to lift a finger. Geoffrey was amazingly knowledgable and a great story teller. I lived every minute listening to him and talking with him. I've wanted to do this trip for decades and your company handled every aspect of it perfectly. Thank you from the bottom of my heart.
Apr. 17, 2023
No improvement needed! At the start Jonathan gave us an outline of his plans and asked us for our requests. We then proceeded to cover the latter while getting a great snapshot of D-Day, the beaches, and the cemeteries. Jonathan is a master; he really knows the history and the local geography. Most importantly, for us, he has an excellent grasp of English and the ability to tell the story in a compelling, coherent way. Finally, he chose a local, harbor-side restaurant that served excellent food in a non- touristy atmosphere.
Apr. 14, 2023