Tour Details
Tour Description
Discover Mont Saint-Michel on our full-day tour with a private car, guided by a Ph.D. or MA-level expert on history. Ideal for travelers looking to explore outside the urban cityscape, this tour will allow us to soak up the sites and stories of Mont Saint-Michel and the surrounding area. We'll journey through the Middle Ages to the French Revolution to World War Two as we discuss the importance of this graceful granite island.
Sites Visited
Mont Saint-Michel
Abbaye du Mont Saint-Michel
Normandy coastline/countryside
Included
Private Car Service for the duration of the day
Expert Historian guide
Itinerary Detail

We will meet our guide and driver in Normandy. We'll make our way together to the commune of Mont Saint-Michel where our expert guide will lay the foundations for the historic narrative of the island, the abbey, the architecture, and its religious importance. We'll enter the medieval village through mighty defensive walls as we discuss the Hundred Years War (14th century). We'll wind our way through narrow streets and up steep stairs as we get closer to the vast abbey. On arrival, we'll note the gravity-defying structure and learn about the various techniques and styles used to achieve this Gothic wonder. As we visit the interior, we'll discuss the transformation of the space over time from a place of worship to a prison in the French Revolution.


Before (or after) a local lunch (at your expense), our journey will continue to spend some time along the coastline - the best vantage point to see the rocky tidal island. We'll talk about the distinctive geography and discuss the tidal patterns (and battles) that the island has learned to deal with over the centuries. We may have time for a scenic drive as we return back to Bayeux or a nearby location as we end our time together. We'll leave each other with a deeper knowledge of this 1000-year-old site, originally intended to separate monks from the outside world.
FAQs
Where do we meet? Where does it end? The standard meeting and ending point for this tour is the city of Bayeux. If you'd like to be picked up from elsewhere, this may be possible for an additional fee depending on where you're staying in Normandy; please contact us to discuss.

Your website won't allow me to book more than 7 people for this tour. Can I book for a larger group?
Contact us to discuss your group size and needs and we will inquire with our car provider about larger car options.
Is this tour wheelchair accessible? Please contact us to discuss in more detail your mobility concerns so that we can best advise. Please note that there is no elevator on the Mont Saint-Michel and there are multiple steps to climb to access the main sites. The main street is paved and a progressive steep solve, so moving around in a wheelchair can be very difficult.

What is a private tour?
Our private tours are limited exclusively to travelers in your party. They are designed to provide a learning experience that is completely tailored to you and your traveling companions. Private tours give you more flexibility with scheduling (you decide when the walk best fits in your trip), the ability to tailor your itinerary (we'll work to match the itinerary to the interests and dynamics of your group), and more personalized time with your guide.
Where You'll Start
Tour Experts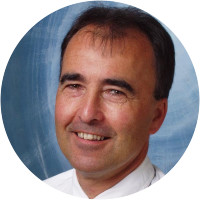 Armed with an Engineering degree from his native Britain, Colin came to France in 1981 having fallen for a French girl. He then fell into the cauldron of Norman history and has been drinking it in and sharing it ever since. D-day and the battle of Normandy is a favourite theme of visitors to the region, especially Anglo-Saxon visitors, but Normandy is steeped in history, from the Roman occupation through the Viking settlements, William the conqueror and the hundre d years war.His passion is to learn always more on Normandy.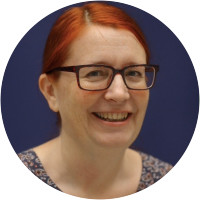 Claire has worked 13 years at the Memorial Museum in Caen, including 8 years as the project manager and tour guide for the D-Day excursions organized by the museum (from 1990-2003). She has also been in charge of the guided-tours department of the Bayeux Tourist Office for another 8 years. Since 2011, Claire has been working as a certified national tour-guide and lecturer leading a variety of tours in Normandy. Her expertise in the history of WWII is enhanced by her personal experience ( her family lived in Caen, Normandy during the war and her grandfather was a member of the French resistance). Devoted to her birthplace, Claire enjoys sharing her passion for historic heritage and Impressionism with the curious travelers.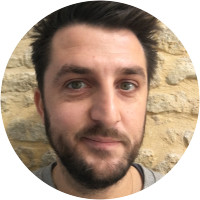 Born and raised in Bayeux, a medieval town in Normandy, Jonathan holds a double Master's degree in Norman architecture and World War 2 History (American, British and Canadian sector) from the University of History in Caen. Passionate about his region's heritage, he has been working as a private tour guide for more than 11 years and continues to share his expertise with people visiting Normandy from all over the world. Jonathan is currently working on a project that involves collecting testimonials from the WW2 veterans.