Tour Details
Photos & Highlights
Experience the beauty and history of Mont Saint-Michel with a local historian and a private driver
From the medieval village and Gothic abbey to the stunning coastline views, immerse yourself in the island's 1000-year-old story and leave with a deeper understanding of its significance.
Abbaye du Mont Saint-Michel
Tour Description
Join us on an unforgettable full-day tour to discover the stunning Mont Saint-Michel, guided by an expert with a Ph.D. or MA-level education in history. Perfect for travelers who want to venture beyond the city and immerse themselves in fascinating tales of the past, we'll journey through centuries of history, from the Middle Ages to the French Revolution to World War Two, as we explore the beauty and significance of this breathtaking granite island. Don't miss out on this once-in-a-lifetime experience!

NOTE: Please note that a Photo ID will be required on the day of your tour, due to entrance policies at the venue.
Sites Visited
Mont Saint-Michel
Abbaye du Mont Saint-Michel
Normandy coastline/countryside
Included
Private Car Service for the day
Expert Historian guide
Itinerary Detail

We will meet our guide and driver in Normandy. We'll make our way together to the commune of Mont Saint-Michel where our expert guide will lay the foundations for the historic narrative of the island, the abbey, the architecture, and its religious importance. We'll enter the medieval village through mighty defensive walls as we discuss the Hundred Years War (14th century). We'll wind our way through narrow streets and up steep stairs as we get closer to the vast abbey. On arrival, we'll note the gravity-defying structure and learn about the various techniques and styles used to achieve this Gothic wonder. As we visit the interior, we'll discuss the transformation of the space over time from a place of worship to a prison in the French Revolution.


Before or after a local lunch (at your expense), our journey will continue to spend some time along the coastline - the best vantage point to see the rocky tidal island. We'll talk about the distinctive geography and discuss the tidal patterns (and battles) that the island has learned to deal with over the centuries. We may have time for a scenic drive as we return to Bayeux or a nearby location as we end our time together. We'll leave each other with a deeper knowledge of this 1000-year-old site, originally intended to separate monks from the outside world.
FAQs
Where do we meet? Where does it end? The standard meeting and ending point for this tour is the city of Bayeux.

Your website won't allow me to book more than 7 people for this tour. Can I book for a larger group?
Contact us to discuss your group size and needs and we will inquire with our car provider about larger car options.
Is this tour wheelchair accessible? Please contact us to discuss in more detail your mobility concerns so that we can best advise. Please note that there is no elevator on the Mont Saint-Michel and there are multiple steps to climb to access the main sites. The main street is paved and a progressive steep solve, so moving around in a wheelchair can be very difficult.

What is a private tour?
Our private tours are limited exclusively to travelers in your party. Private tours give you more flexibility with scheduling (how long you'd like to spend at each stop) and more personalized time with your guide.
Where You'll Start
Tour Experts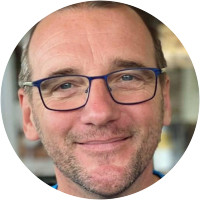 David was born and raised in Bayeux, Normandy. He has studied in Spain, worked in England, and became licensed tour guide in France in 1997. He is passionate about history and architecture, particularly the 1944 Normandy Invasion and the Medieval era, with William the Conqueror and the Vikings! He is truely in love with the richness and diversity of the Normandy region. Besides the D-day Beaches, he also loves to guide groups at the unique and incredible Mont Saint Michel abbey. He prides himself on offering a happy and pleasant experience for an interesting and memorable visit.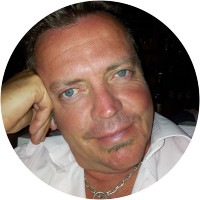 Alain grew up in Brittany and has always had a passion for the Celtic art and history of his native region. He has been leading tours in both Brittany and Normandy for the past fifteen years and he specializes in the area's WWII history, especially the D-Day landing beaches. In his free time, Alain loves to read about French history in general and of the Renaissance period in particular. He also has experience guiding in the Loire Valley and in Paris. Alain looks forward to sharing his knowledge and enthusiasm with travelers that are curious to learn more about the rich history of his homeland.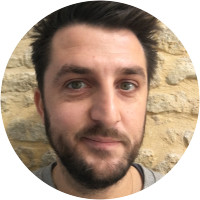 Born and raised in Bayeux, a medieval town in Normandy, Jonathan holds a double Master's degree in Norman architecture and World War 2 History (American, British and Canadian sector) from the University of History in Caen. Passionate about his region's heritage, he has been working as a private tour guide for more than 11 years and continues to share his expertise with people visiting Normandy from all over the world. Jonathan is currently working on a project that involves collecting testimonials from the WW2 veterans.