Tour Details
Tour Description
Wine and France are inextricably entwined. A vibrant thread in the fabric of daily life and culture, wine has helped shape France's history, gastronomy, and urban landscape. Our 2.5-hour Paris wine tour and tasting, led by a sommelier or oenologist guide, introduces the basics of French wines, from the Bordeaux and Burgundy to the country's lesser known appellations. Over a couple glasses of wine, we will discuss the wine-making process and the evolution of wine in France, as well as food and wine pairings, current trends, and tasting techniques to help you continue your appreciation at home or abroad.
Paris Wine Tour and Tasting
We'll begin with a discussion of France's 2,500 year history of wine production, which dates from Greek and Roman times. Sitting together at a traditional bar à vin, we'll taste a few classic French white wines. Here, we'll learn about dégustation, the art of tasting, and we'll explore the history of wine in France and its particular importance in Paris. Showcasing the diverse styles of French wine, these tastings will serve to calibrate your palate, teaching us how to evaluate wine using our senses of smell and taste.
Perfect Pairings
We'll also enjoy a plate of fromage or charcuterie and discover the basics of pairing French wine with food, raising the concept of terroir, the dominant philosophy in French wine and cuisine. We'll use this concept to explore how natural elements can effect the flavor of your wine. We'll then head to a charming bistro and further our discussion. On our way, we may even have time to stroll through the neighborhood market that's quieting down for the evening to peek at what may still be left in the stalls, broadening our understanding of terroir.
Understanding Appellations
Seated at our second local establishment, we'll settle in to taste a few typical red wines. Here, we have an excellent opportunity to take a closer look at the bottles to understand what's inside. France was the first country in the world to classify its wines using AOPs. This system, dating from the 1930's, is still in use today and can be daunting to even the most seasoned wine expert. Guided by our guide, we will learn the ins and outs of this system, its initial purposes and structure, and how it has evolved today. While examining several bottles, we will be able to dissect a typical French wine label and see its quality level clearly, before even trying the wine.
"We marveled at our guide's breadth of knowledge, not only of the end product—wine—but perhaps even more so of its history and the ever so many pieces of the puzzle."
Take Aways
To bring our experience full circle, we may put our wine knowledge into practice at a local wine shop, a cave à vin, where we'll take an in-depth look at the wine regions of France, the art of reading French wine labels, and current trends in French wine-making. We will leave our walk with new gustative knowledge on French wines that we can take home with us and put to good use when buying or drinking French wine anywhere in the world.
Booking Instructions
Please note any food allergies or intolerances in the Notes box when booking.


Special Custom Tastings
: For visitors looking for a unique experience, we can custom-design a private tasting to focus on a particular region or on lesser-known wines. We can also arrange a luxury wine tasting experience. For more information see our
Private Paris Food Tour
. Foodies may also enjoy our
Paris Food Tour
or our
Paris Market Tour
Customize this Tour
Whether you already have something in mind or would like to craft something entirely new, our dedicated planning specialists are on hand to help you develop a tour that will be just right for you. Context planners, all travelers in their own right and experts in their dedicated territory, will partner with you to create an itinerary suited exactly to your needs and schedule.


FAQ
What is the legal drinking age in France?
The legal drinking age is 18.


Is this tour wheelchair accessible? Some of the shops we visit are small and many will have a step up to access them. The general route may include small streets with narrow sidewalks; please contact us if you have any questions regarding accessibility. We are also happy to design a private, customized tour for visitors with mobility concerns.
Where You'll Start
Tour Experts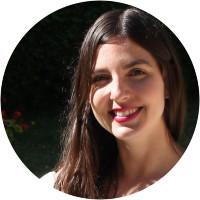 Marine comes from Marseille in the South of France but has been living in Paris for 12 years. A licensed tour guide since 2014, she first studied Art History at the Ecole du Louvre and then History at Nanterre University, from which she was awarded a Master's degree. She also spent a semester in Italy, at the Scuola Normale Superiore di Pisa. In addition to her academic work in history and art history, she has a diploma in enology from the Wine and Spirit Education Trust. Before becoming a tour guide, Marine worked for museums and art foundations. Now, in addition to guiding, she teaches History of Architecture at the Ecole du Louvre. She is passionate about architecture, the history of fashion and street art.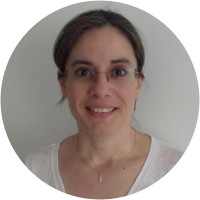 Half-German half-Lebanese Mona has called Paris home for many years. A sommelier by training, has worked in fine dining and luxury hotels in Paris and London, and has for the last ten years been specialized in wine and food matching. She looks forward to sharing her knowledge with you.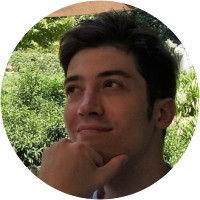 Born and raised in Paris, David graduated in languages and international trades and worked at the information bank of the Louvre museum before embracing his lifelong passion for food and wine by managing various gastronomical establishments, including two Michelin-starred restaurants. He then completed his formation by getting his sommelier diploma. Well-acquainted and up to date with his hometown's effervescent food scene, David enjoys sharing his love with French culinary traditions by bringing visitors to his favorite spots and putting them in complete immersion to see through the eyes of a Parisien.
Reviews can only be left by Context customers after they have completed a tour. For more information about our reviews, please see our FAQ.
Yasmin was scripted but her script was largely okay. One of the other guests took up a lot of time and attention despite knowing little about wine and Yasmin couldn't deviate from script to deal with the offending guest. The tour wasn't terrible but it could have been so much better.
Oct. 11, 2019
On time and knowledgeable. Didn't try many wines.
Oct. 3, 2019
David was an amazing expert. He not only knew the material but was very patient and answered every question expertly. What made the experience unique and especially enjoyable was that David knew the neighborhood and local culture and therefore was able to select the ultimate location to provide a wonderful opportunity to experience true local lifestyle.
Sep. 29, 2019