Tour Details
Tour Description
Wine and France are inextricably entwined. A vibrant thread in the fabric of daily life and culture, wine has helped shape France's history, gastronomy, and urban landscape. Our 2.5-hour Paris wine tour and tasting, led by a sommelier or oenologist guide, introduces the basics of French wines, from Bordeaux and Burgundy to the country's lesser-known appellations. Over a couple of glasses of wine, you will discuss the wine-making process and the evolution of wine in France, as well as food and wine pairings, current trends, and tasting techniques to help you continue your appreciation at home or abroad.
Paris Wine Tour and Tasting
You'll begin with a discussion of France's 2,500-year history of wine production, which dates from Greek and Roman times. Sitting together at a traditional bar à vin, you'll taste some classic French white wine. Here, you'll learn about dégustation, and the art of tasting, and you'll explore the history of wine in France and its particular importance in Paris. Showcasing the diverse styles of French wine, these tastings will serve to calibrate your palate, teaching you how to evaluate wine using your senses of smell and taste.
Perfect Pairings
You'll also enjoy a plate of fromage or charcuterie and discover the basics of pairing French wine with food, raising the concept of terroir, the dominant philosophy in French wine and cuisine. You'll use this concept to explore how natural elements can affect the flavor of your wine. You'll then head to a charming bistro and further your discussion. On your way, you may even have time to stroll through the neighborhood market that's quieting down for the evening to peek at what may still be left in the stalls, broadening your understanding of terroir.
Understanding Appellations
Seated at a second local establishment, you'll settle in to taste some typical red wine. Here, you have an excellent opportunity to take a closer look at the bottles to understand what's inside. France was the first country in the world to classify its wines using AOPs. This system, dating from the 1930s, is still in use today and can be daunting to even the most seasoned wine expert. Guided by your expert, you will learn the ins and outs of this system, its initial purposes and structure, and how it has evolved today. While examining several bottles, you will be able to dissect a typical French wine label and see its quality level clearly, before even trying the wine.
"We marveled at our guide's breadth of knowledge, not only of the end product—wine—but perhaps even more so of its history and the ever so many pieces of the puzzle."
Take-Aways
To bring your experience full circle, you may put your wine knowledge into practice at a local wine shop, a cave à vin, where you'll take an in-depth look at the wine regions of France, the art of reading French wine labels, and current trends in French wine-making. You will leave your walk with new gustative knowledge of French wines that you can take home with you and put to good use when buying or drinking French wine anywhere in the world.
Booking Instructions
Please note any food allergies or intolerances in the Notes box when booking.



FAQ
What is the legal drinking age in France?
The legal drinking age is 18.


Is this tour wheelchair accessible? Some of the shops we visit are small and many will have a step up to access them. The general route may include small streets with narrow sidewalks; please contact us if you have any questions regarding accessibility. We are also happy to discuss adjustments to the tour for visitors with mobility concerns.
Where You'll Start
Tour Experts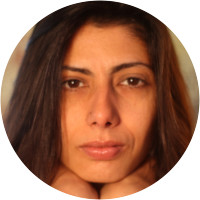 Yasmin has always had a fascination for food, wine and French culture. After studying French literature at Reed College Oregon, she came to France to study oenology at the University of Dijon (Burgundy). Passionate about the process of making wine she did an internship and work experience at the Chateau Juge (Bordeaux region / Cadillac) and followed wine tasting courses with Steven Spurrier. Yasmin equally works as a musician, songwriter and performer in the music scene of Paris. She believes that wine and music actually have a lot in common!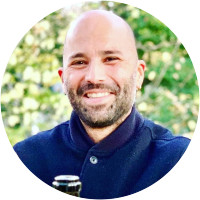 Andrés has spent more than 16 years in Paris honing his culinary skills & knowledge. Starting in 2008 at the famous FERRANDI, L'école de cuisine et hôtelière, he learned the hard way the fine art of pastry & cuisine, apprenticing in noted Michelin-starred restaurants. Inspired by French cuisine, he then had the opportunity to study alongside European champion chef Olivier Boudot to discover secrets of French bread-making at the international Cordon Bleu school. Discovering a more epicurean penchant, he then left to study for the globally recognized Wine & Spirit Education Trust (WSET) Diploma, the French Wine Scholar, and the Champagne Master-Level program with the highest honors at the French Scholar Guild. He's also a Certified Wine Educator from the Society of Wine Educators. Now, armed with both the skills of a Sommelier & culinary nous, he is bringing the disciplines together as a food & wine editor, leading bespoke, fun, relaxed, 'under the skin of the city' tours around Paris' independent delicatessens & vintners. He is also the co-founder of an Airbnb award-winning secret cheese cellar experience in Paris www.wetasteparis.com Join him in sharing his passion for the traditions, methods & history of arguably the finest cuisine and wine in the world.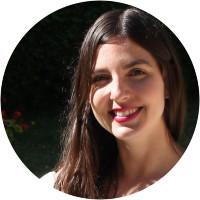 Marine comes from Marseille in the South of France but has been living in Paris for 12 years. A licensed tour guide since 2014, she first studied Art History at the Ecole du Louvre and then History at Nanterre University, from which she was awarded a Master's degree. She also spent a semester in Italy, at the Scuola Normale Superiore di Pisa. In addition to her academic work in history and art history, she has a diploma in enology from the Wine and Spirit Education Trust. Before becoming a tour guide, Marine worked for museums and art foundations. Now, in addition to guiding, she teaches History of Architecture at the Ecole du Louvre. She is passionate about architecture, the history of fashion and street art.
Reviews can only be left by Context customers after they have completed a tour. For more information about our reviews, please see our FAQ.
David was superb. He was deeply knowledgeable on all things wine-related. His choice of venue, his illustrations and graphics, and his discussion of history and background were perfect. We all learned a lot, we tasted some wine we probably would not have sampled, and finished with some superb advice and ideas about food and wine in France.
Jul. 25, 2022
So knowledgeable and kind!
Apr. 28, 2022
David is highly knowledgeable about wines. Had great time listening to David explaining the about wines and wine regions of France. I really appreciated the small group concept of the tour. Felt like I was part of the conversation as opposed to a person with an earpiece.
Apr. 27, 2022