Tour Details
Tour Description
The quiet side streets of the Haut Marais, as the upper part of the 3rd arrondissement is known, form the backdrop to one of Paris' most exciting gastronomic neighborhoods. With an influx of innovative bistros, specialty shops, and boulangeries, the Marais lures the fashion forward Bobo folk—Bobo being short for bourgeois-bohemian—and the tourists alike. In this 2.5-hour tour led by a local chef or food writer we'll get a taste of Paris by diving into this exciting neighborhood, exploring innovative trends in Parisian cuisine, visiting hip cafés, and learning about the gastronomic lives of Bobo Paris.
Bobo Paris
A mixture of old fashioned markets and wine bars (the subjects of our
Paris Market Tour
and our
Paris Wine Tour and Tasting
, respectively)—along with cutting edge boutiques, hip cafes, and innovative food shops—make the haut Marais emblematic of what's being called the Parisian
Bobo
. Their nickname proves an apt description: their bourgeois sensibility wants the highest quality, while their inner bohemian craves contemporary flair and international originality. As we stroll through the
quartier
, we will take in the city from the perspective of the Bobos. Living in small apartments on these narrow, winding streets and forced to adapt to the pressures of busy lifestyles, it's difficult to find the time and space to cook. Relying more on the myriad of cafés, épiceries, and restaurants than other Parisians, the Bobos put the Marais' culinary offerings to the test. Perhaps this is why the haut Marais boasts an ever-increasing number of hip eateries.
Modern Paris Food Tour
Stopping in at their haunts, we will—in essence—be learning the intimate details of the Bobo diet, and gathering the items for a typical Bobo
apéro
. An apéro, or small pre-dinner snack with friends, is a common Parisian social gathering, though few practice it with as much panache as the Bobo. To execute our apéro, we will make use of the haut Marais' specialty shops. We may stop by an excellent modern purveyor to select some wild smoked salmon or top-grade Iberian ham. We will visit one of the hottest chocolate makers to select jewel-like bonbons from their bountiful display cases (also a stop on our
Paris Chocolate Tour
). We'll also stroll through Le Marché des Enfants Rouges, the oldest covered market in Paris. Established by royal decree in 1615, it has changed considerably since its inception. Now mostly filled with trendy ethnic food or organic stands, the Marché des Enfants Rouges will help us understand how traditions endure and evolve while remaining relevant today. We may also see some of the newer restaurants and shops, such as Candelaria, with its Mexican tacos and hidden cocktail bar; Nanashi, with its modern bento boxes; or Popelini, with its reinvention of Parisian choux pastry.
Sated
As our culinary adventure comes to a close, we will grab a seat at a small wine bar, order a small glass, and sample our wares. Coming full circle in our discovery of the Parisian Bobo, we'll consider the varied gastronomic landscape of the
quartier
, and maybe even discuss the difference between the Bobo's preferred cuisine to typical French bistro fare, which can be tried on our
Paris Food Tour
. Hungry travelers should also take a look at our full list of
food tours in Paris
.
Further Reading
We're loving
The New Paris
, the first release from journalist and
Lost in Cheeseland
writer Lindsey Tramuta. The book details exciting new ideas coming from Paris's creative class, which fits right in with the theme of this tour. Order
here
!
FAQ
What is the difference between your Baguette to Bistro walk and your New Parisian Palate walk? These walks are complementary and both can be taken if you have a strong interest in cuisine. The Baguette to Bistro walk is more about the foundation of Parisian gastronomic traditions while the New Parisian Palate is about new trends, often stemming from traditions or international influences.


Can I participate in your small group food walks if I have food allergies? Yes, but if you have any specific allergies/intolerances please indicate these in the Travel Notes section when your book, and your expert will keep these in mind. Our Chocolate walk is not the best option for anyone with nut allergies.


Is this tour wheelchair accessible? Some of the shops we visit are small and many will have a step up to access them. The general route may include small streets with narrow sidewalks; please contact us if you have any questions regarding accessibility.

Why does this tour not run in August? Most shops close for vacation during this period and we, therefore, do not offer this tour in during this month.
Where You'll Start
Tour Experts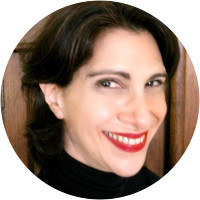 Rhona began her culinary training in Paris Michelin-starred kitchens. She taught cuisine and pastry at the French Culinary Institute in New York where she started the pastry program. Rhona became one of the first woman executive pastry chefs when she worked at the Lespinasse restaurant in the Saint Regis hotel. Her love to teach and write led her to translate a dozen authoritative books on pastry, bread, and cuisine. Living in Paris the past 18 years, Rhona is constantly exploring its many culinary offerings. She is presently putting finishing touches on a pastry book with a focus on understanding the basics.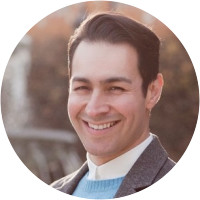 Frank earned his B.A. in Art History from U.C. Berkeley in 2008. His interest in art education led him to work in various museums in California including the deYoung Museum of San Francisco. After moving to Paris in 2012 he started a small cake pop-up project called, Cake Boy Paris, providing American style cakes to a few select cafes throughout the city. His passion for pastry makes him an ideal guide to share the sweet side of the City of Light.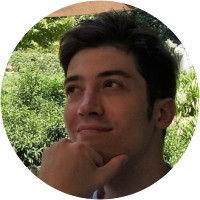 Born and raised in Paris, David graduated in languages and international trades and worked at the information bank of the Louvre museum before embracing his lifelong passion for food and wine by managing various gastronomical establishments, including two Michelin-starred restaurants. He then completed his formation by getting his sommelier diploma. Well-acquainted and up to date with his hometown's effervescent food scene, David enjoys sharing his love with French culinary traditions by bringing visitors to his favorite spots and putting them in complete immersion to see through the eyes of a Parisien.
Reviews can only be left by Context customers after they have completed a tour. For more information about our reviews, please see our FAQ.
Cake Boy Frank was a terrific guide.
Mar. 20, 2023
Sara was great-genuinely friendly and very knowledgeable. She did a great job of framing our stops in the context of the tour's theme.
Dec. 9, 2022
Frank was amazing! He was knowledgeable and friendly. My teenager kids and I loved all the place he took us today. I highly recommend Frank. You won't be disappointed.
Jun. 30, 2022