Tour Details
Photos & Highlights
A comprehensive view into the history and culture of Paris with hands-on, interactive activities
Led by a scholar or historian specially trained to work with children
Louvre Museum, Notre Dame Cathedral (exterior only), Palais Royal, Church of Saint-Séverin, Pont des Arts, Île de la Cité, Latin Quarter, and Saint-Germain-des-Prés
Tour Description
Culturally rich capitals like Paris can be overwhelming. There's so much to see and do, and finding family-friendly activities to enrich the experience of the city can be especially challenging. For this 6 hour Paris with kids tour led by a specially-trained family guide, we've carefully crafted an interactive itinerary filled with engaging activities that will help us to discover the best that Paris has to offer. As we stroll down the medieval streets of the Latin Quarter and broad boulevards of the Right Bank visiting awe-inspiring monuments, we'll learn about the vibrant history and dynamic culture of this French metropolis.
Sites Visited
Île Saint-Louis
Notre Dame
The Church of Saint-Séverin
Saint-Julien-le-Pauvre
Île de la Cité
Latin Quarter
Saint-Germain-des-Prés
Pont des Arts
Palais Royal
Louvre Museum
Included
6 Hours with a with a family-friendly Ph.D. or MA-level guide
Pre-purchased Louvre tickets
Itinerary Details
We'll start our day with a short briefing in a café overlooking the Ile de la Cité, the island in the middle of the Seine where the city of Paris was born. Using maps and images, we'll learn about the history of the city and its surrounding areas. Once we've got our bearings, we'll move on to our first stop: Notre-Dame (exterior only). We'll learn about the architecture and decoration of this impressive Gothic building—Why does it look like a spider with so many big legs? Why does it have such massive windows? Was there really a Hunchback who lived in the towers? We might also discuss the impact that the fire had on the structure and what the future of the building holds. We'll also pass by the nearby Gothic church of Saint-Séverin to get up close and personal with some gargoyles. What are they doing there? And why do they look so spooky? This is a peek at our
Notre-Dame for Kids Tour
.
Next, we'll explore some of the city's oldest neighborhoods: the Latin Quarter and Saint-Germain-des-Prés. As we stroll through the small, twisting streets of this area, we'll learn about the scholastic and literary figures who shaped this part of Paris from the Middle Ages to the 20th century and get a real sense of what Old Paris looked and felt like. Then, we'll cross over the Pont des Arts and make our way to the Right Bank. Passing through the impressive Cour Carré of the Louvre, we'll arrive at the Palais Royal. At both locations, we'll learn more about the French monarchy and the palaces where the kings and queens once lived. What do you imagine it would be like to live in such lavish surroundings?
We'll stop to refuel at a restaurant selected to fit the tastes of our group before moving on to the grand finale of our tour: the Louvre. Once inside, our expert will deftly navigate our way through the vast museum, showing us a combination of must-see masterpieces (like the Venus de Milo and the Mona Lisa) and some lesser-known gems of the collection. This snapshot of our
Louvre for Kids Tour
is intended to stoke children's imaginations and get them thinking critically about art by creating dynamic and engaging interactions with the works we will see. After our Paris with kids tour, we can all leave together, or stick around to explore more of the museum on our own.
Interested in sites not included in this tour? Book our
Paris Custom Tour
if you are interested in alternative sites.
FAQ
What is a private tour?
Our private tours are limited exclusively to travelers in your party. They are designed to provide a learning experience that is completely tailored to you and your traveling companions. Private tours give you more flexibility with scheduling (you decide when the walk best fits in your trip), the ability to tailor your itinerary (we'll work to match the itinerary to the interests and dynamics of your group), and more personalized time with your guide.
What happens if it's raining?
Our tours happen rain or shine. Our guides are great at adapting their route during changes of weather. Please bring an umbrella.


I would like to start later. Is this possible?
Yes, but keep in mind that the Louvre usually closes at 6 pm, so in order to fit everything in, we need to start no later than 11 am. On Wednesdays and Fridays, the Louvre closes at 9:45 pm so we can start later on these days. That said, we could adjust the itinerary to start our tour with the Louvre museum and continue with the other venues mentioned in the description. If you'd like to make any changes to your Paris in a Day tour please email us to discuss the options.
Is there a long line to enter the museum? Can I "skip the line"?
If you have one of our pre-purchased tickets, you will not be required to wait in any ticket line. There is a security checkpoint that all visitors to the museum are required to pass, and there is sometimes a line for this. Because we have advance tickets, we have access to a special ticket-holder security line, which is very short. Museum Pass holders also have access to this special line.

I have mobility concerns. Is this tour appropriate for me?
We can offer a version of this tour with car service. Please contact us to discuss your needs.
Where You'll Start
Tour Experts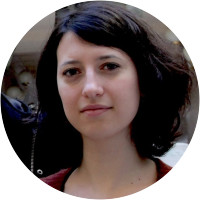 The daughter of a sculptor, Marie has been surrounded by art ever since she was born. A native Parisienne, she holds an undergraduate degree in history and art history, with a specialty in iconography and French and Flemish paintings from the 16th to the 18th centuries. She also holds a Master's degree in museology from the Ecole du Louvre and one in Art History from the Sorbonne. She currently works for the French National Art History Institute on special cultural events. Since she loves literature, ballet, theatre, opera, jazz clubs, and classical concerts—she has been playing the piano since she was 9—Paris and its artistic life are a perfect fit.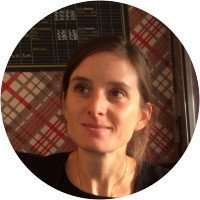 Caroline is an adoptive flâneuse and has been wandering Paris' narrow streets and leafy boulevards since 2003. She holds an undergraduate degree in French and Art History with a specialty in 19th-century art and literature, and pursued graduate studies in Art History at Paris IV La Sorbonne, writing a thesis on popular imagery and caricature in Revolutionary and Napoleonic Paris. Her research was published in the journal European Comic Art. She also writes exhibition reviews and features. Her writing has been published in Apollo Magazine, the TLS, Condé Nast Traveler and WSJ Magazine.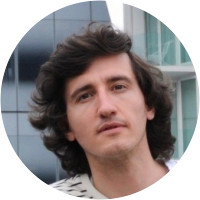 Pablo is a historian specialized in the interaction between arts, culture and politics in early modern Europe. In 2008 he received a PhD in European history from the Universidad Complutense, Madrid, and has been a postdoctoral research fellow at the European University Institute, The Italian Academy at Columbia University and the Metropolitan Museum of Art. Pablo is also the author of three books on court culture and royal identity. He lived in Naples, Washington, London, Florence and New York before arriving in Paris as a researcher at the Institute national d'histoire de l'art (INHA). He is currently writing a book on the display of antiquities discovered in Herculaneum and Pompeii in the 18th century.