Tour Details
Photos & Highlights
Explore all of Paris's quintessential sites through hands-on, interactive activities
Led by an expert local guide or scholar specially trained to work with children
Louvre Museum, Notre Dame Cathedral (exterior only), Palais Royal, Church of Saint-Séverin, Pont des Arts, Île de la Cité, Latin Quarter, and Saint-Germain-des-Prés
Tour Description
Meant for families with children, you'll visit all of the quintessential Parisian sites, but with stories and hands-on activities that will keep even the youngest of your curious travelers engaged for the entire 6 hours. Led by an expert specially trained to work with children, see the City of Lights in a new and dynamic light..

Disclaimer: Groups larger than 5 please note you must add the group reservation fee at check out as it's required by the Louvre along with headsets to be permitted entrance.
Sites Visited
Notre Dame Cathedral (exterior only)
Church of Saint-Séverin
Pont des Arts
Palais Royal
Latin Quarter neighborhood
Saint-Germain-des-Prés neighborhood
Louvre Museum (interior and exterior)
Included
Skip-the-line tickets to the Louvre

Please Note: Our team will pre-purchase timed admission tickets on behalf of your party. However, due to enhanced COVID-19 safety precautions at this venue, there will be a mandatory security line which we must wait in together.
Itinerary Details
Your family's day of Parisian adventure and storytelling begins with a short introduction in a charming French cafe overlooking the Ile de la Cité, the stunning island in the middle of the Seine (and the very center of Paris itself). When you meet your expert, be sure to share any particular interests or questions that your family has, so your guide can be sure to try and tailor the tour to you.
You will then make your way to our first stop, the stunning and iconic exterior of the famous Notre Dame. Here you'll learn about the original architecture, as well as the fire and subsequent rebuilding of this impressive Gothic building. Your expert may share the story of the Hunchback and perhaps other colorful characters of the church's past. You'll next move to the nearby Church of Saint-Séverin, noting the spooky gargoyles found around the church..
Continuing your adventure, you will explore some of Paris's oldest and most beautiful neighborhoods: the Latin Quarter and Saint-Germain-des-Prés. Here, you'll learn about the world-renowned Paris fashion scene and French food delicacies, and spot some trendy salons. You'll also hear stories about Saint-Germain-des-Prés and some of its more famous former residents, including famed philosophers, painters, and literary celebrities.
You'll thenl cross over the Pont des Arts the famous bridge most renowned for its thousands of colorful love locks—and make your way to the Right Bank. Here, you will visit the famous Cour Carrée, the courtyard at the Louvre, and also the awe-inspiring Palais Royal. At both famous sites, you'll learn some fascinating historical facts and walk in the footsteps of the Kings and Queens that once lived there.
After a morning of fun explorations across some of Paris's main sites, you will stop at a local restaurant, all enjoying a delicious French meal. This is a great opportunity for anyone in your family to ask your expert questions about what they've seen, or anything about the awe-inspiring city. Finally, you will make your way into the Louvre Museum, whose artworks are sure to spark the creative imaginations of any guest. Your visit will include all the Louvre's most famous masterpieces, including the Mona Lisa.
After having ventured together across the city's most cherished and interesting sites, you will come out with an unforgettable experience that has given you an overview of the best of Paris and sparked your entire family's creativity and sense of adventure.
FAQ
For more information
about Context tours,
please visit
our FAQs
.
Book with confidence
— see Context's flexible cancellation policy
here
.
Where do we meet? Where does the tour end?
You will meet your expert guide in front of the restaurant Le St André cafe which is located in the Latin Quarter, and the tour will end at the Louvre. Your confirmation email will have the exact meeting point details along with a map, and 24-hour phone number for any last-minute issues.
Can the itinerary be changed?
We can change the itinerary if you book a car service. We can also possibly replace the Louvre with another museum or gallery in the city. Please contact us at
info@contexttravel.com
and we can provide more details on your options.
I would like to start later, is this possible?
Yes, however the Louvre closes at 6pm so in order to fit everything in we would need to start no later than 11am. If you'd like to make any changes to your Paris in a Day tour please email us to discuss the options.
Is this tour wheelchair accessible?
Yes, please contact us to discuss in more detail your mobility concerns so that we can best advise. We are always happy to design a private, customized tour for visitors with mobility concerns.
What costs will I need to cover on the day?
You will be expected to cover the cost of your lunch and any additional refreshments.
Is there a long line to enter the museum? Can I "skip the line"?
If you have one of our pre-purchased tickets, you will not be required to wait in any ticket line. There is a security checkpoint that all visitors to the museum are required to pass, and there is sometimes a line for this. Because we have advance tickets, we have access to a special ticket-holder security line, which is very short. Museum Pass holders also have access to this special line.

There are 6 in my family, do I need to add the group reservation fee at check out?
Yes, the Louvre requires special reservations for groups larger than 5 persons. Please add the reservation fee at checkout for groups of larger than 5 to ensure you're permitted to enter.
Where You'll Start
Tour Experts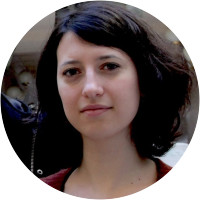 The daughter of a sculptor, Marie has been surrounded by art ever since she was born. A native Parisienne, she holds an undergraduate degree in history and art history, with a specialty in iconography and French and Flemish paintings from the 16th to the 18th centuries. She also holds a Master's degree in museology from the Ecole du Louvre and one in Art History from the Sorbonne. She currently works for the French National Art History Institute on special cultural events. Since she loves literature, ballet, theatre, opera, jazz clubs, and classical concerts—she has been playing the piano since she was 9—Paris and its artistic life are a perfect fit.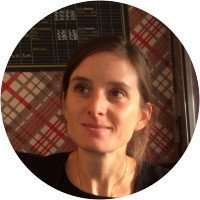 Caroline is an adoptive flâneuse and has been wandering Paris' narrow streets and leafy boulevards since 2003. She holds an undergraduate degree in French and Art History with a specialty in 19th-century art and literature, and pursued graduate studies in Art History at Paris IV La Sorbonne, writing a thesis on popular imagery and caricature in Revolutionary and Napoleonic Paris. Her research was published in the journal European Comic Art. She also writes exhibition reviews and features. Her writing has been published in Apollo Magazine, the TLS, Condé Nast Traveler and WSJ Magazine.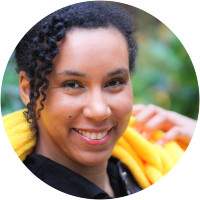 Sandra is an art historian specializing in the link between European art, history and society from the 15th to the 19th centuries. She holds a Master's degree in Art History from the Université La Sorbonne, where she specialized in Italian Renaissance painting and the iconography of the modern European family. Originally from Canada, she also holds an undergraduate degree in Linguistics, with a double specialization in French and Spanish Language Civilization, and has lived in Madrid, Barcelona, Seville, and Rome, before finally settling in Paris. She began guiding in Rome, where she spent over 10 years studying Italian history and art, and guiding groups regularly through the Vatican Museums, the Sistine Chapel, the Borghese Gallery, and the Roman Forum. She loves music, dance, theatre and art in all of its forms and enjoys sharing this passion with visitors and museum-goers of all ages.
Reviews can only be left by Context customers after they have completed a tour. For more information about our reviews, please see our FAQ.
Camille was outstanding. She was an expert at keeping our entire family (5 kids plus parents) engaged, from the fidgety 7 year old to my 21 year old who just graduated with a degree in Classical Studies. Everyone learned something new and enjoyed getting to know Camille.
Jun. 3, 2022