Tour Details
Photos & Highlights
A comprehensive view into the history and culture of Paris for first-time or returning visitors by car
Led by a PhD or MA level historian or art historian
Louvre Museum, Notre Dame Cathedral (exterior only), Opera Garnier, Church of Saint-Séverin, Île de la Cité, Champs-Elysées, Sacré-Coeur, Latin Quarter, and Saint-Germain-des-Prés
Tour Description
Soak up the Parisian atmosphere, history, beautiful and way of life with a local historian or scholar in a full-day tour by car. Together, we will explore the most charming sites in the city including the Lourve Museum, the exquisite exterior of Notre Dame Cathedral, Opera Garnier, and more. We'll wander down boulevard-lined streets, visit famous masterpieces at the Lourve, marvel at exquisite Gothic architecture, and delve deep into the history of "the City of Light", in the comfort of a chauffeured car service. Get ready for a full-day Parisian adventure in France's capital filled with fascinating history and quintessential charms.

NOTE: This tour includes a car service that will pick you up at your accommodation. Please tell us your hotel or apartment address in the 'Additional Details' box while adding the tour to your shopping cart.

Disclaimer: Groups larger than 5 please note you must add the group reservation fee at check out as it's required by the Louvre along with headsets to be permitted entrance.
Sites Visited
Notre Dame (exterior only)
Church of Saint-Séverin
Île de la Cité
Latin Quarter
Saint-Germain-des-Prés
Palais Royal
Opera Garnier
Montmartre
Eiffel Tower (exterior only)
Arc de Triomphe
Champs Elysées
Louvre Museum
Included
8 hours with a PhD or MA-level guide
Private car service with pickup at your hotel
Pre-purchased Louvre tickets
Itinerary Details
Our day of Parisian adventure and fun begins in the morning when we will pick you up from your hotel in your chauffeured car for the day. We will make our way to a local Parisian cafe for a coffee where you'll receive a short briefing on Paris and the areas we are going to visit. We will then drive through Paris to the Ile de la Cité, the stunning island in the middle of the Seine, the river of France, where the city of Paris first started.
Next we will drive to our first stop, the stunning exterior of the famous Notre Dame. Here we'll learn about the architecture, stories of the Hunchback, and the fire of this impressive Gothic building. Next, we will visit the nearby Gothic church of Saint-Séverin, exploring the majestic values, aisles, and gargoyles. Continuing our adventure, we will explore some of Paris's oldest and most beautiful neighborhoods of the Latin Quarter and Saint-Germain-des-Prés where you might spot fashionistas, French food delicacies, and trendy salons. Saint-Germain-des-Prés is known to be the meeting point of literary and artistic celebrities, from philosophers, painters, and writers.
Then, we'll drive across the Seine to reach the Right Bank where we will visit the Palais Garnier the stunning opera house which was built for Emperor Napoleon III. We will also visit the awe-inspiring Palais Royal, a former palace from the 17th century. At both famous sites, you'll learn some fascinating historical facts and what it was like living in the palace for Kings and Queens.
We will venture onto Montmartre, the former neighborhood for Picasso and Van Gogh, talking about the evolution of this hillside area from the 9th century until today. Montmartre was at the center of 19th-centre Paris rife with histories and intrigues to discover. It was a neighborhood that was once avoided by many Parisians due to the cabarets and other clubs that opened in the area.

Driving onwards to Champs Elysées, we will admire various historical monuments such as the Arc de Triomphe and the Obélisque. Of course, a trip to Paris isn't complete without seeing the iconic Eiffel Tower which we will drive near to view before we leave our driver and walk through the luscious Tuileries Gardens to get to the Louvre. After a morning of fun explorations across some of Paris's main sites, we will stop at a local restaurant, all enjoying a delicious French meal tomorrow. Finally, we will make our way into the Lourve Musem to spark our creative imaginations, and you'll see some of the world's most known masterpieces, including the Mona Lisa.
After having ventured together across the city's most cherished and interesting sites in a fun-filled interactive day, you will come out with an unforgettable experience that delighted your sites, senses, wisdom, creativity, and sense of adventure.
FAQ
For more information
about Context tours, please visit
our FAQs
.
Book with confidence
— see Context's flexible cancellation policy
here
.
Where do we meet? Where does the tour end?
We will pick you up from your hotel, and the tour will end at the Lourve. Your confirmation email will have the exact meeting point details along with a map, and a 24-hour phone number for any last-minute issues.
What is a private tour?
Our private tours are limited exclusively to travelers in your party. They are designed to provide a learning experience that is completely tailored to you and your traveling companions. Private tours give you more flexibility with scheduling (you decide when the walk best fits in your trip), the ability to tailor your itinerary (we'll work to match the itinerary to the interests and dynamics of your group), and more personalized time with your guide.
What happens if it's raining?
Our tours happen rain or shine. Our guides are great at adapting their route during changes of weather. Please bring an umbrella.
I would like to start later. Is this possible?
Not usually. The Louvre closes at 6 pm, so in order to fit everything in, we need to start at 9 am. That said, we could adjust the itinerary to start our tour with the Louvre museum and continue with the other venues mentioned in the description. If you'd like to make any changes to your Paris in a Day tour please email us to discuss the options.
For how long will we have the car service?
The car service is booked for 4 hours. Your driver will drop you off at a local restaurant near the Louvre where you will have lunch with your expert guide. You will then continue with a tour of the Louvre museum and end your Paris in day inside the museum.
Is this tour wheelchair accessible?
Yes, please contact us to discuss in more detail your mobility concerns so that we can best advise. We are always happy to design a private, customized tour for visitors with mobility concerns.
What costs will I need to cover on the day?
We will pre-purchase your skip-the-line tickets for the Lourve. You will be expected to cover the cost of your lunch and any additional refreshments.
Is there a long line to enter the museum? Can I "skip the line"?
If you have one of our pre-purchased tickets, you will not be required to wait in any ticket line. There is a security checkpoint that all visitors to the museum are required to pass, and there is sometimes a line for this. Because we have advance tickets, we have access to a special ticket-holder security line, which is very short. Museum Pass holders also have access to this special line.
Is there a maximum amount of people that can be in this tour?
Yes, this tour is capped at 6 people.

There are 6 in my family, do I need to add the group reservation fee at check out?
Yes, the Louvre requires special reservations for groups larger than 5 persons. Please add the reservation fee at checkout for groups of larger than 5 to ensure you're permitted to enter.
Can this tour be done as a half-day?
The tour can also be done in 2 days (2x half-day tours).
Can we switch out the Louvre for another museum?
Yes, instead of the Louvre you can visit the Musee D'Orsay, a Rodin tour, Sainte Chapelle or any other museum or venue.
Can this tour be done via boat?
Where You'll Start
Tour Experts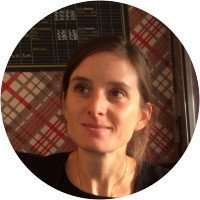 Caroline is an adoptive flâneuse and has been wandering Paris' narrow streets and leafy boulevards since 2003. She holds an undergraduate degree in French and Art History with a specialty in 19th-century art and literature, and pursued graduate studies in Art History at Paris IV La Sorbonne, writing a thesis on popular imagery and caricature in Revolutionary and Napoleonic Paris. Her research was published in the journal European Comic Art. She also writes exhibition reviews and features. Her writing has been published in Apollo Magazine, the TLS, Condé Nast Traveler and WSJ Magazine.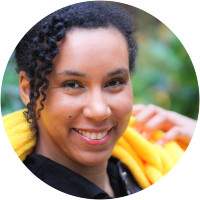 Sandra is an art historian specializing in the link between European art, history and society from the 15th to the 19th centuries. She holds a Master's degree in Art History from the Université La Sorbonne, where she specialized in Italian Renaissance painting and the iconography of the modern European family. Originally from Canada, she also holds an undergraduate degree in Linguistics, with a double specialization in French and Spanish Language Civilization, and has lived in Madrid, Barcelona, Seville, and Rome, before finally settling in Paris. She began guiding in Rome, where she spent over 10 years studying Italian history and art, and guiding groups regularly through the Vatican Museums, the Sistine Chapel, the Borghese Gallery, and the Roman Forum. She loves music, dance, theatre and art in all of its forms and enjoys sharing this passion with visitors and museum-goers of all ages.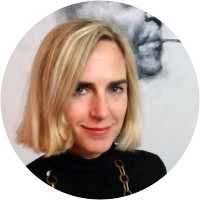 Isabelle is a Franco-American who was born and raised in Versailles. In 2006, she received her Ph.D. in Etruscan art from the Ecole Pratique des Hautes Etudes. During her studies, she spent several years in Italy: Siena and Florence, where she prepared her Master's degree, and on a scholarship at the Ecole française de Rome working on her PhD thesis. In addition to teaching at the University of Paris VIII, Isabelle has experience as Communications Manager for an art books publisher and translating documentaries for French television. She is an active member of the Montmartre Historical Society and in her free time, enjoys sharing her passion for Paris, its art and its history, with visitors, family and friends.
Reviews can only be left by Context customers after they have completed a tour. For more information about our reviews, please see our FAQ.
Laurent as amazing! We loved spending the day with him. Consummate professional!
May. 12, 2022
Isabelle is amazing. We felt like we were spending the day with an old friend! The day was perfectly planned. Every stop, every special view, every venue chosen created a pleasurable and fact filled experience. We thoroughly enjoyed every minute and hated to see the day end. Highly recommend this tour and no matter what Isabelle is teaching we say "do it!". Thank you!!!
May. 11, 2022
Caroline was excellent! It was a joy to spend the day with her, she was very professional and courteous.
Nov. 26, 2019