Tour Details
Tour Description
Join us on this 3-hour walking tour of Porto for a journey through the city's historic center. In the company of a historian, architect or local expert, we will take in some of the best-known sites in the charmed cobbled streets of Porto, such as the Cathedral (Sé), São Bento Station and Ribeira. We'll also soak up some lesser-spotted ones, too, and our small group allows us to dive off down medieval alleys, all the while discovering more about Porto's fascinating past. In comparison to its cousin and rival, Lisbon, Porto survived the earthquake of 1755 and therefore retains a unique feel given its medieval streets and architectural heritage. We'll give an overview of the evolution of this city from its Roman days through the "Age of Discoveries" and the prominence of Porto as a main trading hub, particularly for its wine. This introductory orientation can be customized to include a
Porto River Boat cruise
.
Introductory Walking Tour of Porto
We'll begin in a quiet square just behind the Town Hall in the heart of downtown Porto. From the setting of an 18th-century church facade, our guide will introduce themselves and get acquainted with the group to discover our historic interests from this calm setting. We'll move to admire the central promenade called Aliados Avenue (known as Porto's Champs Elysees) and the buildings surrounding it such as the Town Hall and its palatial white marble and bell tower. Our guide will discuss the influence of the architects involved in this grandiose creation and the evolution from the neoclassical to the Beaux-Arts. From here, we may dive off in a number of different directions. Our guide may point out the various historical figures located throughout the square, such as Dom Pedro IV, known as the ´Liberator' of Brazil, who had an immense fondness for Porto - so much so, he left his heart (literally) in a church nearby. We may walk to the nearby baroque Clérigos Church and Tower, designed by the Italian architect and painter Nicolau Nasoni (his name will become familiar), and which has since become a prominent feature in the city due to its height. Inside the church, our guide may point to a baroque work of the first half of the eighteenth century, particularly noted for its unusual shape, and Baroque-Rococo style.
Tiles, Train Stations and the Porto Cathedral
It wouldn't be a Porto introduction without a visit to the celebrated historic station by José Marques da Silva. 'São Bento' Station, named after the Benedictine monastery that once occupied its space back in the 16th century, has to be one of the most stylish arrival points in any major city. Our guide will use the striking blue and white tiles to illustrate some of Portugal's most important historical moments and figures such as Prince Henry the Navigator and King João I. Although we won't have time to cover all 20,000 of Jorge Colaço's painted tiles, our guide will aim to impart the crucial periods of Porto's antiquity. As we move away from the main arrival point of Porto, we will walk in the direction of Porto Cathedral to the commanding hillside position from which we can best take in the views. With the cities of Porto and Vila Nova de Gaia sprawling out before us, we'll see the city in a different dimension. We will pop inside the impressive structure which dates back to the 12th and 13th centuries and is celebrated for its dashes of Romanesque and Gothic style. In the intricately opulent interior, our guide will dig into the history of this building and offer commentary that goes beyond the small written displays within the cathedral.
Waterside and Ribeira
As we leave the stunning cathedral setting behind us, we may either walk across the bridge to admire Porto from up high or amble down the alleyways to reach the waterside and Ribeira. From either observation point, our guide will conclude our time together by explaining how decisive moments across its history have shaped the way the city has evolved, as well as how the Porto locals—known affectionately as tripeiros, or tripe eaters, live today. We'll use the architecture along the waterfront to talk about the development and decay of this emblematic stretch along Ribeira: the traditional vs. the modern. We'll talk about the wine trade as we gaze over at the Porto wine houses across the Douro River and discuss the history of this important liquid gold for the growth of this charming location.


Take Aways
We'll leave better acquainted with Porto and with a deeper understanding of the city's development from medieval times to the present day. Our guide will ensure we are well-equipped with recommendations for how best to explore the city further. However, for a more practical, personal introduction to Porto, we recommend our
Meet a Local
tour.
If you are interested in finding out more about history and Portugal, you should visit Guimaraes during your time in Porto. Luckily, one of our
Porto Day Trips
visits this medieval city.
FAQ
Is this tour walking intensive, and/or wheelchair accessible? We do cover quite a bit ground on this tour. Although we have designed it to move generally downhill, Porto is known for being hilly and many of the streets in the old town are cobbled. Some of the shops we visit are small and many will have a step up to access them. Please contact us with any mobility questions; we will be happy to advise if this tour will be appropriate for you or propose modifications where necessary.


Can you focus in-depth on a specific theme? We can customize this tour on a private basis to focus on a particular area of interest, such as Jewish history or architecture. If you have any particular preferences please do let us know!


Is this tour appropriate for children? This walk is not a part of our official family program. That said, we may be able to match your group with a family-friendly expert. Please contact us.
Where You'll Start
Tour Experts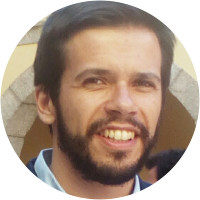 José was born in Porto where he has lived most of his lifetime. His connection to Porto and Douro wine dates to 2004, when he started working as a tour guide at the Sandeman and Offley Porto Wine Cellars. He has published several papers about Wine History in Northern Portugal. He is a Fellow of the Portuguese Association for the History of Wine. He is a Graduate in History and holds a master in Tourism and Regional Development. He is also a researcher of heritage tourism performed in Portuguese Manor Houses. He has completed his PhD in 2016. Currently he is an Assistant Professor at Polytechnic Institute of Tomar. During his career he teached, among other disciplines, History of Art, General History of Civilization and Portuguese Cultural History. So, alongside with his knowledge of Porto and Douro's Wine History, he is also an enthusiast of Porto's historical roots, and he is keen show you the city's most hidden secrets.
Nadia was born in Porto and has studied both in Portugal and in India, for her Masters thesis. She has a Masters in History of Art, Heritage and Cultural Tourism. Digging into Porto history became a pursuit and spreading its uniqueness a hobby. With a small group of friends and family, she started to put into practice her knowledge and later she took the chance to do it with foreign visitors. Her curious and inquisitive personality allows her to discuss wide-ranging topics when it comes to Porto: Medieval, Romantic, Jewish and Contemporary.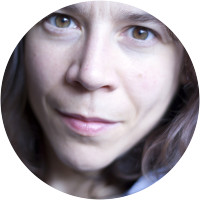 Constança studied Modern Languages and Literatures at the Faculty of Arts of the University of Porto, later completing her MA in Text and Performance Studies with Distinction at King's College London and RADA. Her artistic training covers a wide range of areas, theatre criticism included. She is most often commissioned translations, dramaturgical adaptations and essays, both for the National Theatre and for independent theatre companies. A keen traveller and photographer, whether in Poland or Crete, Constança loves to mesh with the local ways of being while keeping her eye out for the uncanny, hidden beauty of each place. Born and raised in Porto, she's an entertaining insider who's willing to share what she loves and knows best about her city.
Reviews can only be left by Context customers after they have completed a tour. For more information about our reviews, please see our FAQ.
We enjoyed the tour. Francisco was very knowledgeable and personable.
Nov. 6, 2019
Francisco went above and beyond to make sure we had an interesting and fun afternoon. He geared our walk just right. He is a gem!
Oct. 31, 2019
Nadia is wonderful. Warm and friendly yet very professional. She is a wealth of knowledge and very engaging.
Oct. 31, 2019