Tour Details
Tour Description
Discover this historically-significant Provençal city in the company of a local expert. During this 3-hour visit, you will wander through the medieval downtown of charming Avignon, a vibrant city known for art and culture, that once hosted the Papacy.
Sites Visited
Avignon Papal Palace
Pont Saint Benezet
Historic downtown Avignon
Included
3 hours with an expert local guide
Entrance tickets to the Papal Palace and Pont d'Avignon
Itinerary Detail
You will begin your walk with your local expert by exploring the center of the old town. Here you will certainly stop in front of some of the many theaters or performance venues around the city. The Festival d'Avignon is one of the most significant modern theater festivals in the world. Each July, the streets buzz with performers and spectators who come to participate in the festivities. You may also pass by Maison Jean Vilar, the home where the theater director and festival founder lived for much of his life.

As you discover the center of this charming town, you will notice Roman ramparts, churches, and historic mansions built by some who sought proximity to the Pope. You will also walk through the Place de l'Horloge, the square well-known to be the heart of Avignon.

Once you have sufficiently wandered downtown, it is time to head towards the icon of Gothic architecture that is the Palais des Papes. Here you will learn about the architectural significance of the building as well as the story behind why the Papacy moved from Rome to Avignon in the 14th century. Fans of Gothic cloisters, stone towers with castellations, hand-painted frescoes, and grandiose vaulted ceilings will enjoy wandering the grounds while learning about the various additions and adaptations of the palace over the years.
After your visit of the Papal Palace, you will head towards an architectural monument of a different sort. The Pont Saint Benezet, known by most as the Pont d'Avignon, is your final stop on this tour. Here you will learn why the bridge remains standing today with only four of its original twenty-two arches, as well as why every French child knows the words to the famous tune, Sur le pont d'Avignon.
At the end of your three hours with a local expert, you will have gained a better understanding as to why this small city was so pivotal to the Roman Empire, as well as an introduction to the Avignon that remains such an important destination for artists and culture-lovers today.
FAQ

Is this visit accessible?
The Papal Palace is a 14th-century stone edifice with a significant number of steps and therefore it is not accessible to visitors with reduced mobility or in a wheelchair. There are however many places to stop and rest if necessary, for those visitors worried simply about physical fitness.


Can I take my children on this visit?
The content of the visit is appropriate for children and guides can adapt accordingly. Clients should be aware that the Papal Palace is has several steep stone staircases. Toddler-aged children will need to be supervised carefully.
​​Where do we meet? Where does it end?
We will meet in the center of Avignon. The tour ends near the Pont d'Avignon.
Where You'll Start
Tour Experts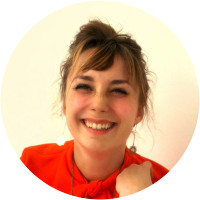 Laura has been working in the field of arts and culture at an international level. Her Master's degree in hand, she implemented projects and managed artists for more than six years and has worked as a cultural mediator for museums in France and contemporary art events. Since her childhood, she has also been fascinated by literature and has written novels and poetry along with a practise of signing Soul and Jazz Music. She is also especially interested in languages, and was lucky enough to master eight of them to get closer to the different cultures she met.Currently, she is working on an touring circus on a sailboat in SouthWest Asia, a graffiti festival in Togo, as well as an artist residency open to Deaf artists and public. Laura looks forward to sharing her passion by interacting with the visitors and the populations, and to develop a common knowledge.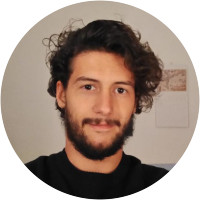 Historian and archeologist, Jérémie likes to show the abundance of the History in his provençal homeland. With his degree from Aix-en-Provence, he first worked with the archeology museum. Then he developed a great taste for archeological trip around the world, giving him a great experience mostly in Middle-East ancient and modern history. Back home in Marseille, he works as well as tour leader and history expert. So through a diverse and still living heritage, he invites you to dive in the layers of centuries and cultures that made Provence so unique. From old stones to more modern art, and even with gastronomy, his hope is finally to let you with a more accurate taste of his land.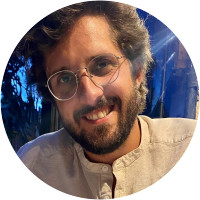 Thomas was born in Marseille and has roamed the countryside of his sunny homeland ever since. He then decided to make his love for his country his subject of studies and spent years in Aix en Provence studying history and history of art. He used his master's degree in history of Provence to work with history institutes and other organisations to help the history of provence develop and flourish. His interest towards the Mediterranean cultures is perpetually renewed and nourished by the multiple fields he studies : archeology, art, history. It is the golden thread that he follows during his travels, from the Lebanese Levant to the impressionists museums of Northern Europe. When he is back home in Provence he enjoys sharing his knowledge of his homeland with all the travellers, with humour and precision he will give you a complete experience of the southern culture between food for thoughts and thoughts on food.