Tour Details
Tour Description
Our three-hour guided St. Peter's Basilica Tour provides an in-depth look at the church of St. Peter's, the seat of the Vatican. Led by a church historian or art historian, this tour is designed to provide a detailed look at this major part of Vatican city and include works by Michelangelo, Bernini and others. Travelers usually book this tour in conjunction with our
Vatican Museum Tour with Skip-the-Line Tickets
.
"Your guide was exceptional and stayed with us for an extended period. It was just fabulous. No other tour company should be used, if one wants to truly learn. Bravo!"
St. Peter's Basilica Tour
We'll begin on via della Conciliazione, the modern processional road built by Mussolini in the 20th-century that greatly altered the approach to the Vatican. Here we'll discuss the topography of the Vatican and the historical precedents for the church that now stands there. We'll then progress through the square, designed by Bernini, to enter the basilica proper. Inside, we'll make a circuit through the church, guided by key artworks (the Pieta, the Baldacchino, etc.) focusing on the history of the Vatican in general and this church in particular.
Vatican Grottoes
We will then proceed to the Vatican Grottoes (Tomb of the Popes), which is situated between the floor level of the Constantinian Basilica and the nave of the modern building. Giving us a sense of how the old Basilica was structured, we will also view and discuss the tombs of several Popes. In the remaining time, we will visit the often overlooked Treasury Museum, which displays some of the finest works of Christian art in the world.
Miscellany
To assist you in planning your trip to the Vatican, we have created an informative resources page -
How to visit the Vatican
This tour does not include a visit to the Scavi beneath St. Peter's. Visits to that site can be made through the Vatican Scavi office directly and are led by their own guides. You can email them at the following address: scavi@fsp.va


Keep in mind Context runs two other walks that cover the Vatican. Our
Vatican Museums Tour
is a three hour walk that covers just the Vatican Museums and our
Vatican Tour
, which is a four hour walk that covers both the Vatican Museums and St. Peter's Basilica.
Where You'll Start
Tour Experts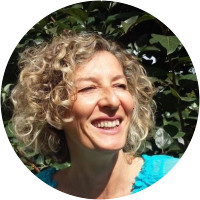 Cecilia is an art historian and a native Roman with a Master's degree in Medieval and Renaissance art from the Sapienza University of Rome. Although her specialty is painting and decorative arts, she has a broad knowledge of the history of Rome and a personal passion for ancient history, which she shares on many antiquity-themed itineraries. Cecilia has worked actively in the past as a lecturer, teacher, and curator of exhibitions. She had been a staff member of the didactive service of the Vatican Museums, the Galleria Doria Pamphili and the Galleria Colonna where she still frequently consults. As a licensed guide for Rome and Florence and with a specialized teaching degree, she has more than 20 years of experience in leading highly-qualified tours.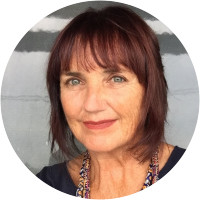 Liz, a native of San Francisco, California holds degrees in architecture from the University of California at Berkeley and Università degli studi "La Sapienza", Rome. She specialized in restoration and urban design. Her restoration projects have brought her to work in direct contact with the rich historical layers of Rome and Italy. She has been leading study walks for Context Rome since its beginning and has lived in Rome since 1988 practicing architecture, researching design and lecturing at university study abroad programs.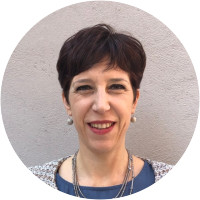 Sara is an art historian with doctoral degrees in Medieval and Modern Art History and Classical Antiquities. She is the author of a book, published by the Accademia dei Lincei, on the antiquities collection of Pope Julius II and has written various articles in important scholarly journals on the history of Renaissance and Baroque collections. More recently, she had published a book on some of the most famous paintings of Caravaggio in Rome which introduces a new interpretation of the works, based on philological data, and which is changing the way we look at this artist. For many years, she has combined her philological research with her work as a university instructor, museum educator and professional tourist guide.
Reviews can only be left by Context customers after they have completed a tour. For more information about our reviews, please see our FAQ.
Gregory is a treasure. His knowledge is never-ending. So much information on details that I never imagined. Plus Gregory has a superb sense of humor. Another fantastic tour. Thank you.
Jan. 11, 2020
Tiziana was extremely well-informed and experienced. Highly recommend her!
Oct. 29, 2019
Cecilia was amazing! We loved the background info and extra photos she provided while waiting in line.
Oct. 20, 2019