Tour Details
Tour Description
Who are the Peranakans and what is typical Peranakan culture? On this 2.5-hour tour of Joo Chiat and Katong with a local historian or Peranakan specialist, we'll dig deeper into the Peranakans, also known as the "Straits Chinese"—descendants of the early Chinese settlers to Singapore. An exploration of these unique neighborhoods (Katong and Joo Chiat) allows for a visible display of the melting pot of cultures beyond just Peranakan. We will see Peranakan Chinese, Eurasian, Malay, Indian, and Chinese cultures through a treasure trove of rich history, beautiful architecture, and picture-perfect kopitiams (coffee shops), nonya food stalls, and multi-ethnic eateries.
Peranakan Heritage Tour
On the East Coast of Singapore, Katong was a popular destination for Peranakan community members in the 1900s; although there have been substantial redevelopment changes, our docent will be able to point out the characteristics of this authentic neighborhood. This tour will address several themes, from architecture to clothing and food unique to the Peranakan community. We'll start in Joo Chiat, named after Chew Joo Chiat, a wealthy Chinese landowner in the early 20th century. Here, we'll begin with a discussion on the colorful, two-story houses with intricate facades and unique tiles. The area is renowned for this pre-war architecture, and its distinct nature will be a thread running throughout our tour as we walk through Peranakan 'five-foot ways' and look out for family mottos on the houses.


Ancestors and Religious Offerings
As we continue our route through Joo Chiat and into Katong, we will touch on religions pertinent to Peranakan culture with a visit to one or more religious sites. From Bethesda Peranakan Church to Kuan Im Tng Temple to St.Hilda's Church, we'll discuss Buddhism, Confucianism, and Taoism, and their importance as faiths for the Peranakan communities. (For a further discussion of religion in Singapore try our
Singapore Chinatown Tour
). Naturally, our conversation will evolve to the subject of ancestry and its significance. With this in mind, we'll talk about organizations that are involved in crafting handmade objects—anything from paper houses to cars and electronics—all to be burnt as offerings to ancestors in the spirit world. As we wind our way through Katong, we may make a stop at the Hindu temple Sri Senpaga Vinayagar. Over 150 years old, the ornate facade is worthy of discussion along with the 9-feet tall Dwarapalakas guarding the entrance.
From Cane Furniture to Sweet Treats
Our route may take us to a few different traditional Peranakan shops to show the impressive traditional Peranakan style clothing and goods. The Peranakans are known for their various arts and crafts, like shoemaking, carpentry, porcelain, beading, and furniture design. For instance, we may well visit a store that has been furnishing the homes of Singaporeans (including ex-Presidents) for many years as a result of its unique cane furniture. However, a Peranakan tour would be incomplete without discussing food. Our docent will talk about the full spectrum of tastes explored in Peranakan cuisine: sweet, spicy, cold, hot, tangy, warm, sour, and salty. We will have the chance to try a traditional Peranakan delicacy or two as we stop and talk about culinary methods and traditional cakes and curries. Will it be a rice and banana leaf chicken, or fish lemper? Perhaps even a steamed Kueh Ko Swee eaten with freshly grated coconut? We may well finish up in Katong studying the Red House Bakery and another notable Peranakan culinary location as we absorb the sites and smells around us. Our docent can direct us to the best dishes on the menu if we would like to stay on afterwards for an optional lunch. [If you're interested in this heritage theme but would enjoy a more foodie focus, why not try our


Take Aways
At the end of our time together, we'll have a deeper understanding of key themes in Peranakan culture and history in Singapore along with the influence of Chinese and Malay strands in the community. We'll also have tasted some unique Peranakan foods and left with a better orientation of Katong and Joo Chiat.
FAQ
Where do we meet? Where does it end?
The tour begins and ends in the Joo Chiat neighborhood. Your confirmation email will have the exact meeting point details along with a map.


What if it's raining?
Tours operate rain or shine. Singapore is known for its sporadic weather, so please bring an umbrella in case. There are areas on this walk where we can take cover if needed.


Are there places we can have lunch after the tour?
Plenty, our docent can make some suggestions.

Is this tour walking-intensive, and/or wheelchair accessible?
This tour is entirely on foot and covers a bit of ground. Singapore sidewalks are very accessible but there may be some steps to enter religious sites, and shops may be narrow for entry.
Where You'll Start
Tour Experts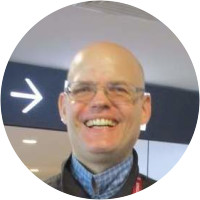 Frederik Rettig has lived and worked in Singapore since 2004, the same year he got his Ph.D. in Southeast Asian history from the School of Oriental and African Studies (SOAS), University of London. He has researched and published on Vietnamese soldiers and workers in the service of France and also co-edited a book on colonial armies in Southeast Asia. The region's female warriors, heroines, and revolutionaries constitute another research area, most notably the Indian National Army's women's unit, which had its main training centre in Singapore's old colonial district during the Japanese occupation. Married locally with two kids, Frederik brings his interests in human beings and their experiences to his tours. He believes that Singapore, at the crossroads between East and West and always at the forefront of modernity, is one of the best places to do so.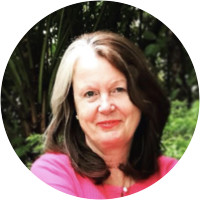 Jane Iyer's love affair with Asia started on her arrival as a "wee lass" in Singapore (by boat!) in February 1963. A native Brit, life has ensured that she has boomeranged back to Asia - as a trailing teenager in 1970, followed by 2 stints as a trailing spouse from 1999, in the middle of which she sandwiched 6 years in New York City.  She's grasped opportunities to get involved, and sees her volunteer work with Friends of the Museums (FOM) as nothing less than life changing. She served as its President in 2003/4,  has guided in 3 museums, coordinated the Explore Singapore! Team, led Study Tours to other parts of Asia and ran film and book groups. In 2015 she took the plunge to study to be a Singapore Tourist Guide and starting to set up regular tours following on from this. An excellent organiser and administrator, she's a passionate ambassador for her adopted home of Singapore. Particularly interested in heritage and history, she is also a keen supporter of the performing arts.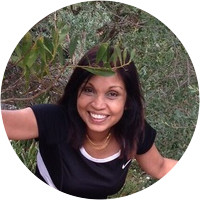 Shanti is a Singaporean born and bred but her studies have taken her to the Paris Sorbonne and the Pushkin Institute of Moscow. In the 80s, Shanti was involved in the opening of Singapore's private Peranakan Place Museum which showcased this unique, local culture. In the 90s, she worked alongside Singapore's first Chief Minister, David Marshall in Paris. Apart from being licensed to guide in English, French and Russian, Shanti also speaks fluent Malay and Bengali. After having trained at the Urban Redevelopment Centre, the national urban planning authority of Singapore, she is now a docent at the Singapore City Gallery. Although Shanti is adept at many Singapore tours, she particularly enjoys lifestyle tours - from understanding urban greening policies to visiting hipster cafes in sub-urban neighborhoods; from strolling through a Singapore street festival to checking out hidden bars that use ingredients from their backyard.
Reviews can only be left by Context customers after they have completed a tour. For more information about our reviews, please see our FAQ.
Wonderful, detailed history of Singapore with context regarding surrounding countries. Appreciated Swee Lin's personal accounts from her life story which made the experience more than academic. One suggestion: masks make it very difficult to understand the guide and really are unnecessary when outdoors according to health authorities.
Feb. 17, 2023
We love context tours and this one provided really interesting perspective on Singapores history that we didn't know before - was perfect!
Oct. 9, 2022
First class operation, from beginning to end. Clear web site, easy booking, efficient communication, and best of all — fabulous tour guide!
Jul. 15, 2019