Tour Details
Tour Description
How did a small island once tied to the Sung Dynasty, then colonized by the British, only formally named Singapore 200 years ago, emerge in the second half of the 20th century as one of the world's most prosperous financial powerhouses? On this Singapore History Tour, we'll embark on an in-depth examination of the city, discovering whether the myth of the transformation from sleepy fishing village to a modern metropolis is true. In the company of a local historian, we will discuss the most politically and culturally important buildings from colonial days, orienting ourselves geographically and historically to the center of Singapore. Given the location of this walk in the central Civic District, much of the discussion will pertain to approximately 150 years of colonial history of the 19th and 20th centuries. This is the good pick for first-timers to Singapore wanting a deeper look into the history and architecture of the Lion City.
Singapore History Tour
We'll begin our Singapore History Tour at St. Andrew's Cathedral, a Neo-Gothic structure in what was once the heart of the colonial district. As we meet and discuss the itinerary for the walk and the general themes, we will do so in the shadow of this religious landmark, finished by the Anglicans in 1861. Here, we'll launch into a discussion of the tapestry of religions in Singapore and what life was like for early colonial settlers on the island. Having laid the groundwork for the rest of the walk, we will head to the Old Parliament House as we discuss the evolution of the building, possibly the oldest in Singapore, and George Coleman, the architect behind it. Popping inside the building, we'll navigate the same halls and sit in the same seats as Singapore's politicians and parliamentary members, providing the perfect setting for an examination of the political history that has taken place here. We'll then continue on to what is thought to be the landing site of Sir Stamford Raffles, a British statesman and considered the founder of modern Singapore, in the early 19th century. As we admire the statue of said figure, we may well discuss the conditions that led to a British businessman to select Singapore as a trading post for their Empire. What were the risks involved and how was Singapore impacted? Our guide will try and answer these important historical questions.
Riverbanks and Bridges
At the Northern bank of the Singapore River, our guide may discuss the urban plan for Singapore in the nineteenth century and the approaches behind the administration of this new post. From Enlightenment thinking to pragmatic visions of local inclusiveness, we will address the early colonial rule of Singapore. This rule also resulted in European entertainment making its way East, the impact of which we'll discuss as we visit the Victoria Theatre and Concert Hall. This will allow our guide to touch on cultural life and performances in the 1800s. We might then pop into the Asian Civilization Museum, allowing us to consider the island's narrative from an Asian perspective.


At this point on our Singapore History Tour, we'll cross the Singapore River, once a critical center for boats and trading supplies. As we venture over Cavenagh Bridge, the oldest suspension bridge in Singapore, our guide might point out how advances in Victorian technology enabled such structures to be designed and implemented thousands of miles overseas. From jin rickshaws to bullock carts, the bridge (which is now shut to vehicles) has stood up resolutely to over one hundred years of vehicle traffic thanks to the strong Scottish steel from which it's made. As we pass by several important sculptures of such early traders and merchants as Alexander Johnston and the iconic Merlion symbol, our guide will discuss their importance for Singapore and the history behind them. Why does the Merlion, and the legend attached to it attract so many visitors each year?


Singapore from a Rooftop
As we enter the final stages of our Singapore History Tour, we will touch on the role of Padang in the colonial days and the history, some of the most notable cricket clubs that once took residence here, and their racially exclusive rules. We may well pass by the Indian Army National Monument allowing for a discussion about military tensions over the years before ending up on the rooftop of the National Gallery (former City Hall and Supreme Court), where we will take in stunning views of the city and Marina Bay Sands, Padang, and the Civic District. Enjoying our sweeping view, we will be able to visually trace our steps as we gaze across the vast swath of Singapore's history and architecture.
Take Aways
At the end of our time together, we will leave one another with a deeper knowledge and grasp of the history of Singapore, particularly during the colonial days. We will have oriented ourselves to some wonderful vantage points in the civic district and a more succinct understanding of the evolution of this city to help us for the rest of our stay.
FAQ
Where do we meet? Where does it end?
The walk starts near St Andrew's Cathedral and will end on the rooftop of the National Gallery. Your confirmation email will have the exact meeting point details along with a map.


What if it's raining?
Tours operate rain or shine. Singapore is known for its sporadic weather, so please bring an umbrella, a hat, and sunscreen. There are areas on this walk where we can take cover if needed.


Is this tour good for kids and teens?
Yes, we can adjust this walk for younger audiences and have some excellent family-friendly guides who can appeal to the learning styles of children. When booking, please provide us with information about your children such as favorite school subjects, and hobbies, and if you'd like the length of the tour to be shorter. This way we can match you with the best possible guide.
Where You'll Start
Tour Experts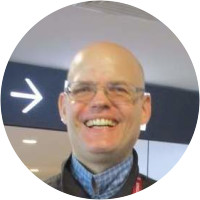 Frederik Rettig has lived and worked in Singapore since 2004, the same year he got his Ph.D. in Southeast Asian history from the School of Oriental and African Studies (SOAS), University of London. He has researched and published on Vietnamese soldiers and workers in the service of France and also co-edited a book on colonial armies in Southeast Asia. The region's female warriors, heroines, and revolutionaries constitute another research area, most notably the Indian National Army's women's unit, which had its main training centre in Singapore's old colonial district during the Japanese occupation. Married locally with two kids, Frederik brings his interests in human beings and their experiences to his tours. He believes that Singapore, at the crossroads between East and West and always at the forefront of modernity, is one of the best places to do so.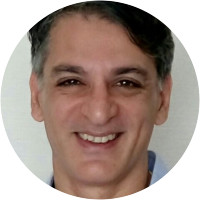 Imran Ahmed was born in Pakistan and received his Bachelor of Arts degree from Occidental College, Los Angeles, in 1988, majoring in Diplomacy and World Affairs with a Minor in Philosophy. After graduation, he moved into the the world of finance which took him all over the world. He has lived and worked in Los Angeles, London, Dubai, Singapore and Karachi, moving to Singapore in 1997. Since leaving finance in 2009, he became a docent at the National Museum of Singapore. For the last 4 years he has been working as a Singapore based freelance tour guide specializing in culture, heritage and history. While not guiding, Imran can be found pursuing his other interests, including travelling (having visited almost 50 countries and counting) photography, reading (occasionally writing) and studying via online courses. He enjoys sharing stories pertaining to the historic way in which Singapore's diverse communities have blended to create the island's unique culture.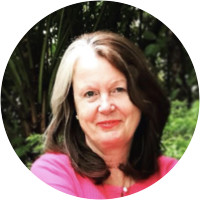 Jane Iyer's love affair with Asia started on her arrival as a "wee lass" in Singapore (by boat!) in February 1963. A native Brit, life has ensured that she has boomeranged back to Asia - as a trailing teenager in 1970, followed by 2 stints as a trailing spouse from 1999, in the middle of which she sandwiched 6 years in New York City.  She's grasped opportunities to get involved, and sees her volunteer work with Friends of the Museums (FOM) as nothing less than life changing. She served as its President in 2003/4,  has guided in 3 museums, coordinated the Explore Singapore! Team, led Study Tours to other parts of Asia and ran film and book groups. In 2015 she took the plunge to study to be a Singapore Tourist Guide and starting to set up regular tours following on from this. An excellent organiser and administrator, she's a passionate ambassador for her adopted home of Singapore. Particularly interested in heritage and history, she is also a keen supporter of the performing arts.
Reviews can only be left by Context customers after they have completed a tour. For more information about our reviews, please see our FAQ.
Very informative day
Jan. 26, 2023
Would have benefited from a larger tour of the city. Focusing on three museums seemed too narrow for the price of the tour.
Jan. 6, 2023
As always with Context guides I was impressed with Tim's depth of knowledge about Singapore's history and current issues. The tour was a perfect introduction to Singapore.
Nov. 18, 2022