Tour Details
Tour Description
The historic Rialto market is the culinary, social, and economic heart of Venetian life, where locals buy their seafood, meat, and produce daily amid the colorful stalls that line the Grand Canal. In this two-hour Venice Food Tour we'll visit Rialto market with a local chef, food writer, or foodie and learn how cuisine powers this city, past and present. Along the way, we'll develop an appreciation for Venice's distinct variety of Italian food, while sampling local specialties, from seasonal produce to seafood.
Venice Food Tour
The market is located on a small island in the middle of Venice originally known as Rivoaltus, one of the first to be settled by early Venetians. By the 11th century this area had already become the town's central marketplace. We'll learn all about this from our guide as we cross the Rialto Bridge and dive into the busy, bustling market. We'll talk about the history of commerce in Venice, and also how the market today continues to provide Venetians with local produce and fish.
Rialto Market
Our guide, a culinary expert, will lead us through the market explaining the produce that is particular to Venice, like the small artichokes that come from the nearby island of S. Erasmo and schie, tiny shrimp fished from the lagoon, explaining their importance to Venetian cuisine. This walk will give us the confidence and the knowledge not only to shop in here and in other markets in the city, but also to be more adventurous in trying the specialties in Venice's restaurants and wine bars.
Cicchetti
After about an hour of exploring the marketplace, we will stop in at a local eatery for cicchetti, Venetian snacks, and an ombra, a small glass of wine, which is a local ritual. Here, we will learn about and sample some of the delicious seafood delicacies that have made Venetian cuisine famous, and continue our conversation about the economy and culture of seafood in Venice, as well as, more broadly, how this marketplace connects us to Venice's past and present.
Booking Instructions
Please note any food allergies or intolerances in the Notes box when booking.


Where You'll Start
Tour Experts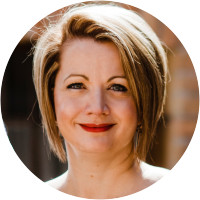 Rachel is a wine and food expert based in the Veneto region of Italy. Originally from northeast Ohio, her cultural curiosity inspired her study abroad several times while an undergrad student at Boston University. Her favorite experience was by far the semester spent in her adopted city of Padua, where she has now lived for twenty-five years. She followed her passion for wine while living in Italy, and became a certified Italian sommelier through the Associazione Italiana Sommelier in 2009, and continued her studies to become a master taster of Italian cheeses through the Organizzazione Nazionale Assaggiatori Formaggi a few years- and many cheeses – later. She also loves cooking and considers herself an accomplished amateur cook, but a professional eater. She gives credit to her love of cooking to her late Italian grandfather, who passed on the importance of choosing quality ingredients, experimenting in the kitchen along with his treasured recipe for caponata. Nowadays her particular interest is the history of food and wine of the Veneto and she spends much of her free time visiting wineries, perusing historical cookbooks, and even frequenting archaeology talks. Rachel looks forward to helping visitors on Context tours dive right into the vibrant food and wine scene in Venice and Padua.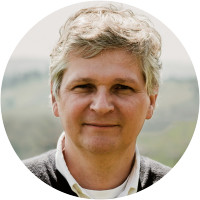 Mario is a certified Italian Sommelier (AIS) and Master Cheese Taster (ONAF). His background also includes a degree in the Science of Food Production from the University of Bologna. Mario, a native of Milan, has lived in the Veneto for 35 years, and his grandmother was from the Cannaregio sestiere of Venice. Mario works in wine and food tourism, specializing in the regions of the Veneto, Friuli and Emilia-Romagna. He is also an experienced wine educator. Mario lives in Padova with his wife, Rachel, a native of Ohio, and their two children. He can often be heard to say "A glass of wine is not merely something to drink, but a true reminder of our history, traditions and culture."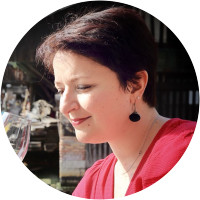 Cecilia is a qualified FISAR Sommelier and a licensed tour leader. She is a native of Venice whose great-grandparents owned one of the most prestigious bars in St Mark's Square. She is a food enthusiast and passionate about wine. Cecilia studied organic wine in France, receiving a Master's degree in 2012, and worked in the most famous enoteca of Venice for almost three years. She shares her knowledge about food, wine and Venetian culture to help visitors enjoy the city from a different perspective, through a connection of flavors, aromas and stories. Fluent in the Venetian dialect, Cecilia will introduce you to the local farmer at the Rialto Market and show you how to choose fresh fish from her favorite fishmonger. She is proud to be part of the Context team, promoting responsible tourism in one the most beautiful -and definitely the most delicate- cities in the world.
Reviews can only be left by Context customers after they have completed a tour. For more information about our reviews, please see our FAQ.
Rachel is amazing. Great tour. Tremendous subject knowledge and understands how best to communicate information. She also adapted to our needs and desires very well. Bravo!
Jun. 26, 2022
Cecilia was amazing! Her passion for Venice and food/drink was contagious and she was such a joy to spend a few hours with. The market was just incredible, especially the seafood, and Cecila explained all the different varities of fish/veggies/fruit, shared the ways in which she used the various produce to cook, why certain things are good for one type of meal but not for others, etc. She clearly loves to cook, and her description of the meals she makes got us very hungry! ;-) All we wanted to do after spending time on this tour was buy a whole bunch of seafood and veggies so we could cook something delicious! Next time we will definitely stay a few nights in Venice so we can take advantage of the market. Cecilia very kindly gave us local recommendations of where to eat, drink, and find gelato - it makes such a difference getting a local perspective, even more so in a city that has so many tourist traps. Context were really communicative, and made it easy to book and participate in the tour. We highly recommend Context, the tour, and Cecilia.
Jun. 21, 2022
Rachel was a consummate guide! She brought the market to life for us and we were so impressed with how knowledgeable she was. Super friendly, we enjoyed our time with her immensely!
Jun. 6, 2022