Tour Details
Tour Description
Schönbrunn Palace, the stunning summer residence of the Habsburg dynasty, is an excellent place to learn about the Habsburgs, their impact on European history...and their odd chins. During this 2.5-hour Schönbrunn Palace tour we'll join a local historian for an in-depth exploration of this crown jewel of Imperial Austria. Along the way we'll acquire a solid understanding of how the Habsburg dynasty evolved and discover the hidden stories behind its gilded details and ornate furnishings.
Schönbrunn Palace Tour
Preceded by an expanse of lawn and winding footpaths, the façade of Schönbrunn presents a spectacular, cinema-worthy view as we approach. This sprawling structure houses almost 1500 rooms and has a significant area open to the public, including intimate salons, larger galleries, and the private apartments of Emperor Franz Joseph and Empress Elisabeth. As we walk through the labyrinth of residential and ceremonial rooms, we'll look at ancient artwork and painstakingly preserved interiors, sparking discussions of the progression of the Habsburg Monarchy and its persisting historical importance for Europe. (For a more detailed look at the Habsburg art collection check out our
Kuntshistoriches Museum Tour
.)
"This was a terrific way to see what might otherwise be an overwhelming palace and we walked away with a much better appreciation for the history and the court life of the Hapsburgs."
Imperial Legacy
Along with its glorious gardens, Schönbrunn provides a unique insight into the lives and loves of a long line of imperial monarchs. Together with an expert Vienna guide, we'll seek out details of the palace's design and decoration to help transport our imaginations back to the time of the Habsburgs. In doing so, we'll develop a deeper understanding of how one family came to hold such power and wide political influence and how the effects of this history are visible in Vienna even today. (We also get a small taste of this on our
Vienna Walking Tour
through the 1st District.)
After the walk there is the opportunity, weather and time permitting, to stroll through the gardens independently, filled with new knowledge about the personalities behind this imposing site.
Addenda
Please note that ticketing availability at the Palace lies outside our control and can be limited in the busy summer months or on major holidays. We may contact you to request flexible scheduling in order to confirm the walk on your desired date.


Visiting
Schönbrunn with kids
? Check out our guide to making a trip to the palace the highlight of your Vienna family vacation.
FAQ
Where does this walking tour meet?
You will meet on the palace grounds. Your confirmation email will have the exact meeting point, along with our 24-hour phone number.


Can the walk be booked for different times of day?
The Palace's opening hours change seasonally. It is possible to start late in the day in the summer months; we can make this adjustment when the walk is booked privately. Please note your desired start time in the Notes section during booking and we'll confirm with you.

Please note: we strongly encourage starting in the early morning (8:30 am or earlier) or late afternoon (3:00 pm or later). The palace has fewer visitors during those periods and the experience is significantly better!
Where You'll Start
Tour Experts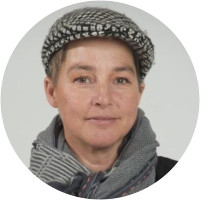 Born in Switzerland, raised in Austria from childhood Gabriela has been fascinated by history, art and people in general. After language studies in England, France, Italy and Mexico, Gabriela studied Interior Design in London. She then continued her studies at the University of Applied Arts in Vienna, which opened up a new window to all arts. With a degree in Interior Architecture and Industrial Design Gabriela has been sharing her passion for the arts and the city of Vienna since 1999 with visitors as a licensed guide. She also works in adult education in the field of contemporary architecture. Her special interests are in contemporary art, design, architecture and lifestyle. Gabriela is also Involved in the Vienna Design Week and the AZW, Architektur Zentrum Wien, which she frequently works for. Alpine sports is just another aspect of a very active life that she shares with a husband a two children in one of Viennas nicest neighborhoods, the Servitenviertel in 9th district.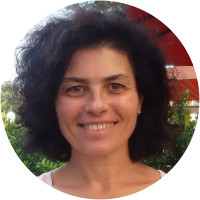 Bulgarian by birth, Marieta has lived in Vienna since childhood. She has a degree in Informatics and is a licensed guide for Vienna and all of Austria. After having worked in the IT business for over 20 years, she decided to dedicate herself to leading tours, and in particular to the transfer of knowledge about history, art, culture and the way of life to the visitors of Austria, mainly Vienna. Her area of specialty is Music in Vienna, Jewish Vienna, Vienna around 1900, and wine culture. Marieta focuses very much on continuous education on her specialties and actively deepens her knowledge by conducting independent research, attending lectures at various institutions like the Institute for Jewish history, exhibitions and museums in Vienna and abroad.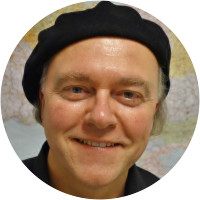 Reinhard studied literature, cultural science and pedagogy at the Universities of Salzburg, Graz and Vienna. His PhD thesis was about Henri Michaux and French post surrealistic literature and art, and he has published literary criticism articles in multiple scientific journals. Since 1986, Reinhard has been working in the field of cultural tourism and cultural pedagogy and has also taught as a lecturer at Graz University. His main research topic is Italian and European Renaissance, Baroque and the Fin-de-siècle. At present, he is working on a study about late Italian Renaissance and the Counter Reformation. His research activities have always been very stimulating for his practical and professional work as a cultural historian.
Reviews can only be left by Context customers after they have completed a tour. For more information about our reviews, please see our FAQ.
Timea was an excellent guide at Shonbrunn, giving us a good background on the history of the Hapsburg empire and the political dynamics that consolidated power for the long reign of the Hapsburg dynasty.
Oct. 18, 2019
Alexa has extensive knowledge of Austrian history and can answer just about any question.
Oct. 13, 2019
Very interesting person and knowledgeable guide! We had a fabulous tour, learned a lot and had a great time. Could have spend the whole day with Gilles
Oct. 5, 2019