It's no secret that Europe is home to some of the best Christmas markets around. From generations-old stalls to steaming mulled wines, to the festive fair feel that is hard to avoid, people travel far and wide to explore these traditional holiday markets. We've rounded up some of the best locations to soak up the buzz and atmosphere and spread some festive cheer. It was a rather tight competition, but we hope this list will help for future Christmas market planning in Europe.
Salzburg, Austria
Salzburg is the land of Christmas. The whole old town comes alive with beautifully decorated Christmas lights, the singing of Christmas carols can be heard across the city, and familiar smells of mulled wine and Christmas cookies fill the air. The heart of Salzburg, the Cathedral Square comes alive with its Christmas market boasting the local's favorite crafts, food delights, and nativity scenes. It's the place to people watch local Austrian families and friends meeting up with one another to shop, chat, or outdoor wine and dines. If you love the holiday season, this is top of the list. To prepare for Austrian travels, or to hear more about Christmas traditions join a Context Conversation on Salzburg's 'Silent Night' and Austrian Christmas Traditions.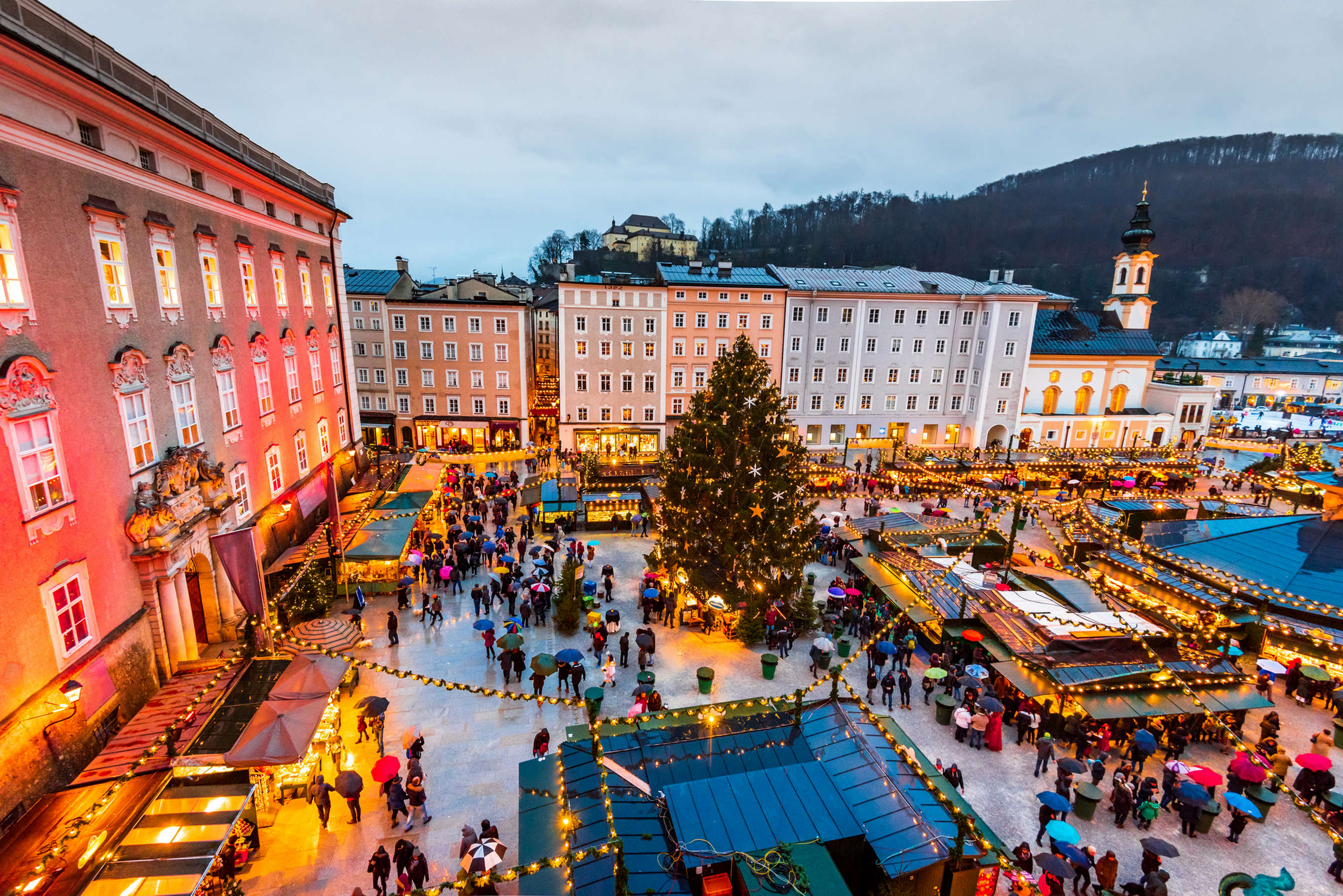 Copenhagen, Denmark
The holiday season in Copenhagen is a twinkling, charming delight. No better place to experience this sensation than in Tivoli gardens. The entrance fee is somewhat pricey (hey, it's Denmark) but worth it for a serious Christmas market experience. You'll find handmade gifts, roller coaster rides, reindeer, and locals and tourists alike regaling in the holiday spirit.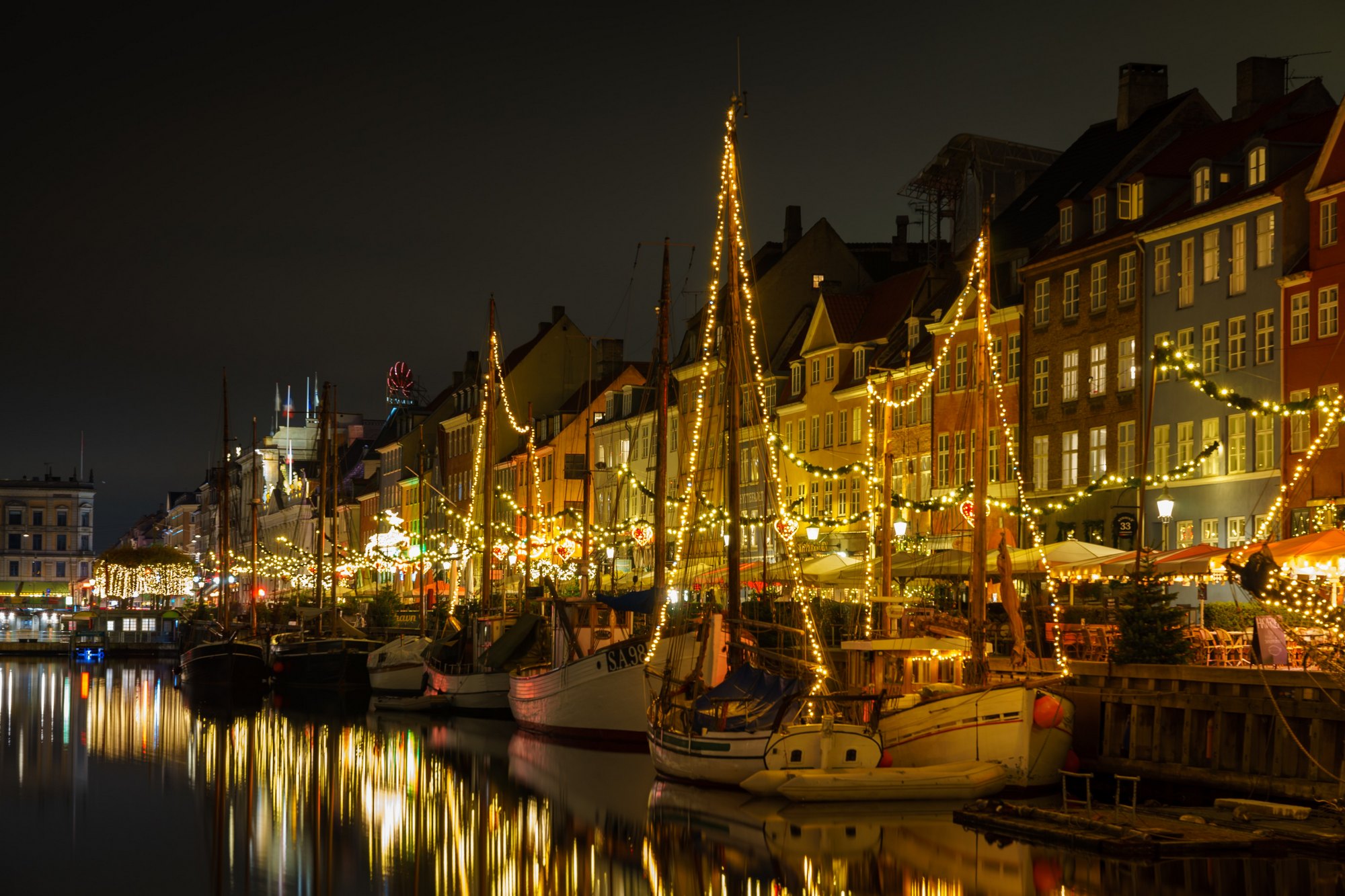 Bolzano, Italy
This charming Italian city is home to a couple of Christmas markets, a mere 10-minute walk apart (and both wore a festive snoop). The items for sale are typically local and you can find anything from an array of nativity figurines to food, wool slippers to ornaments, glasswork to leather, and more. For families, kids (and adults!) can hop on a Ferris wheel and marvel at the sparkling scenes from up high. If you're not staying in Bolzano, it's an easy day trip from nearby Milan or Verona. With snow-capped mountains in the background, this market has both a stunning location and feel.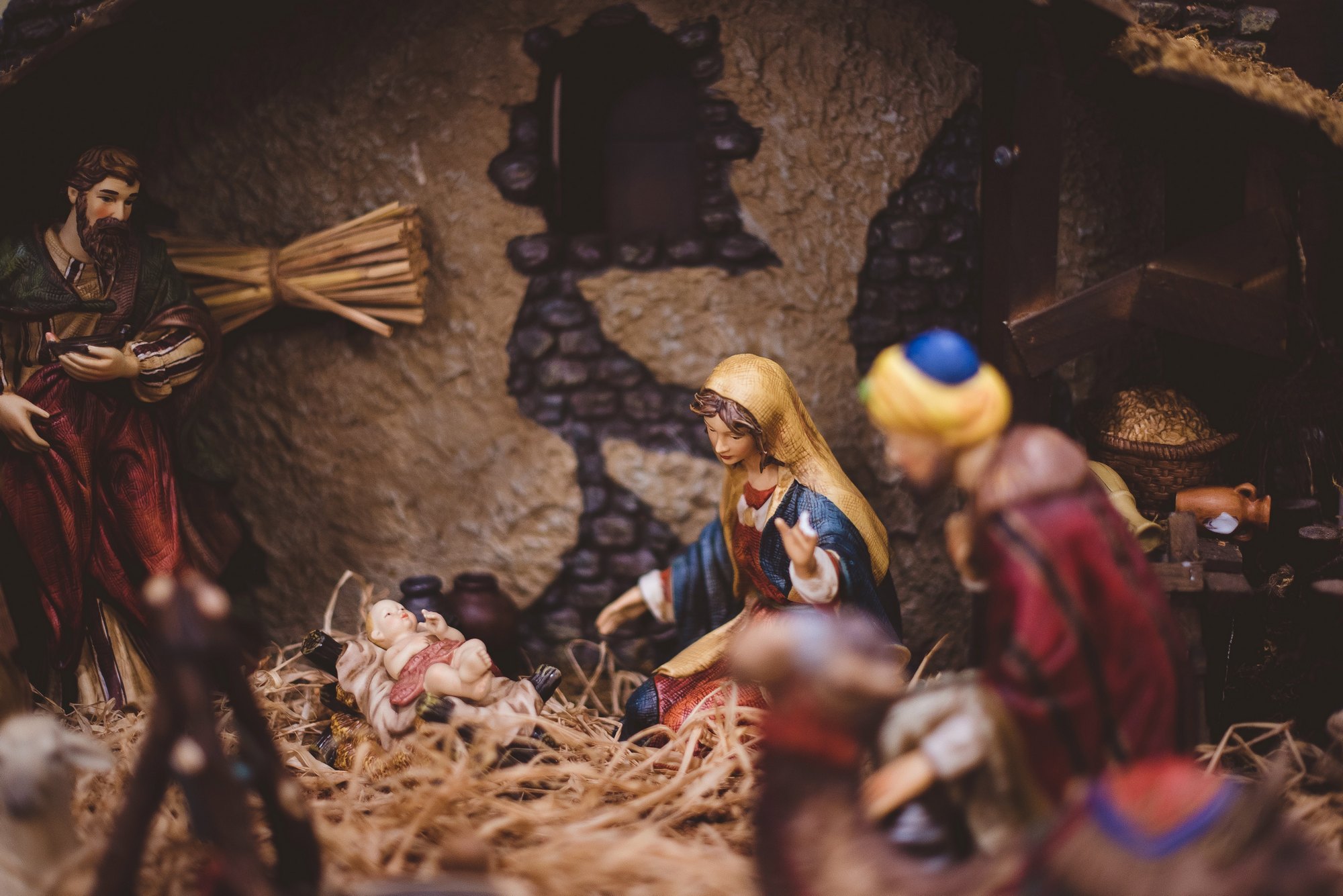 Munich, Germany
It wouldn't be a Christmas market list without including (in our opinion), the humdinger of the European Christmas market awards. Nestled in the heart of Munich's Old Town, you'll find a diverse selection of local vendors abound with handmade crafts and the constant flow of gluhwein. It gets pretty crowded during the evenings, so those partial to a walk around in the light and a day mulled wine may prefer visiting during the day. From local bratwursts to crepes to roasted nuts, the snacks and food variety are set to fill an empty stomach. A must when in Germany around this period in order to truly soak up the Bavarian feel. Keen to know more about how Christmas is celebrated in Germany? Join a Conversation on German Christmas Traditions with a Munich-based historian.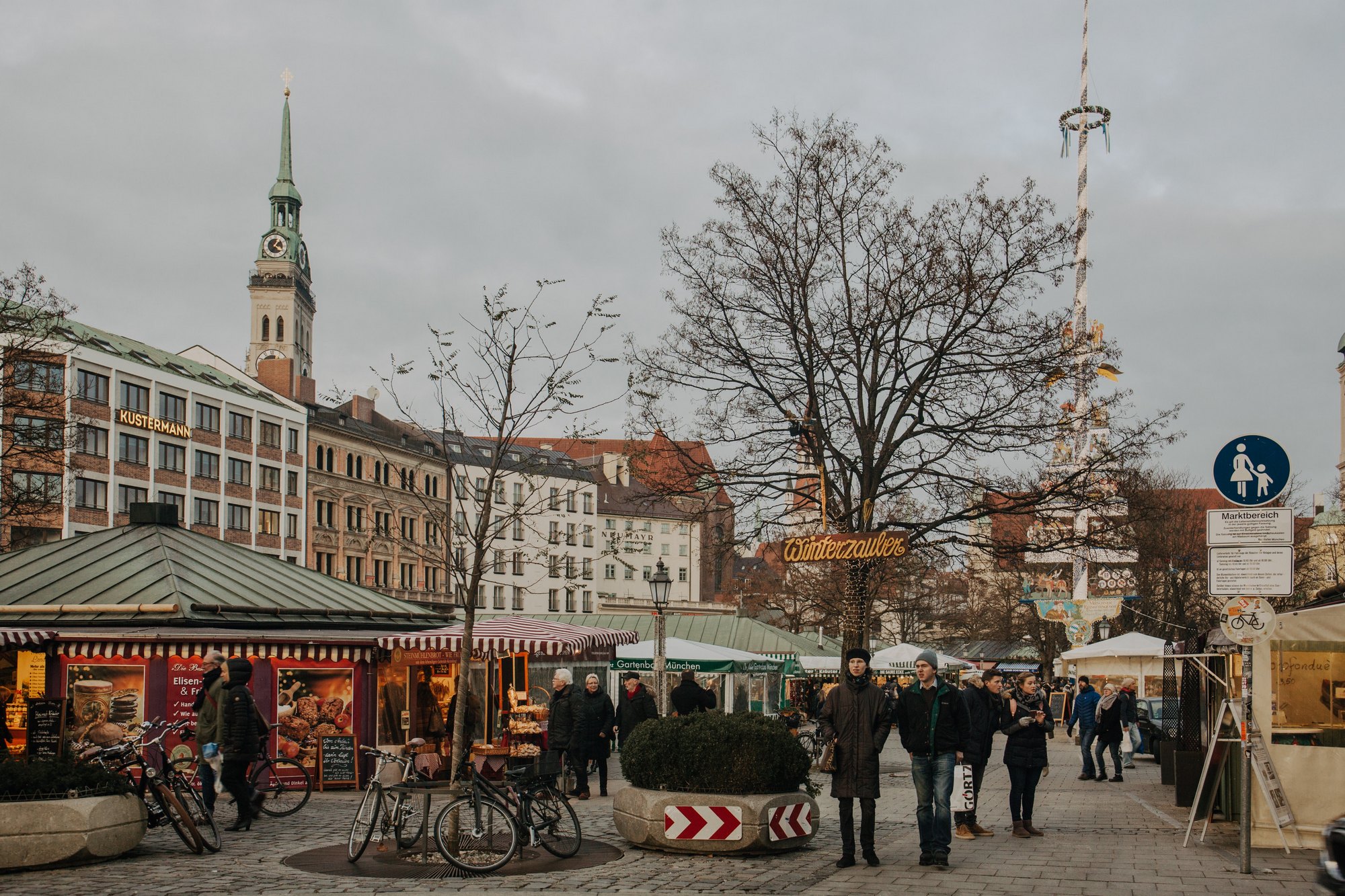 Budapest, Hungary
If you're lucky enough to find yourself in Budapest over the winter, the Christmas market should be an essential part of your itinerary. The market boasts an array of unique bags, arts and crafts, local decorations, and the traditional haul of food and drink. Grab yourself some authentic Hungarian food like a large pork knuckle, beef stew, or grilled sausage. To warm-up or burn off the festive calories, ice skating is available in front of the scenic cathedral. Another plus is the live music performances that you can catch during the day or evening to help you get into the Christmas groove. Ice skating available in front of the scenic cathedral! If you're looking to get beyond Christmas markets, check out a historical Budapest walking tour to cap off your learning.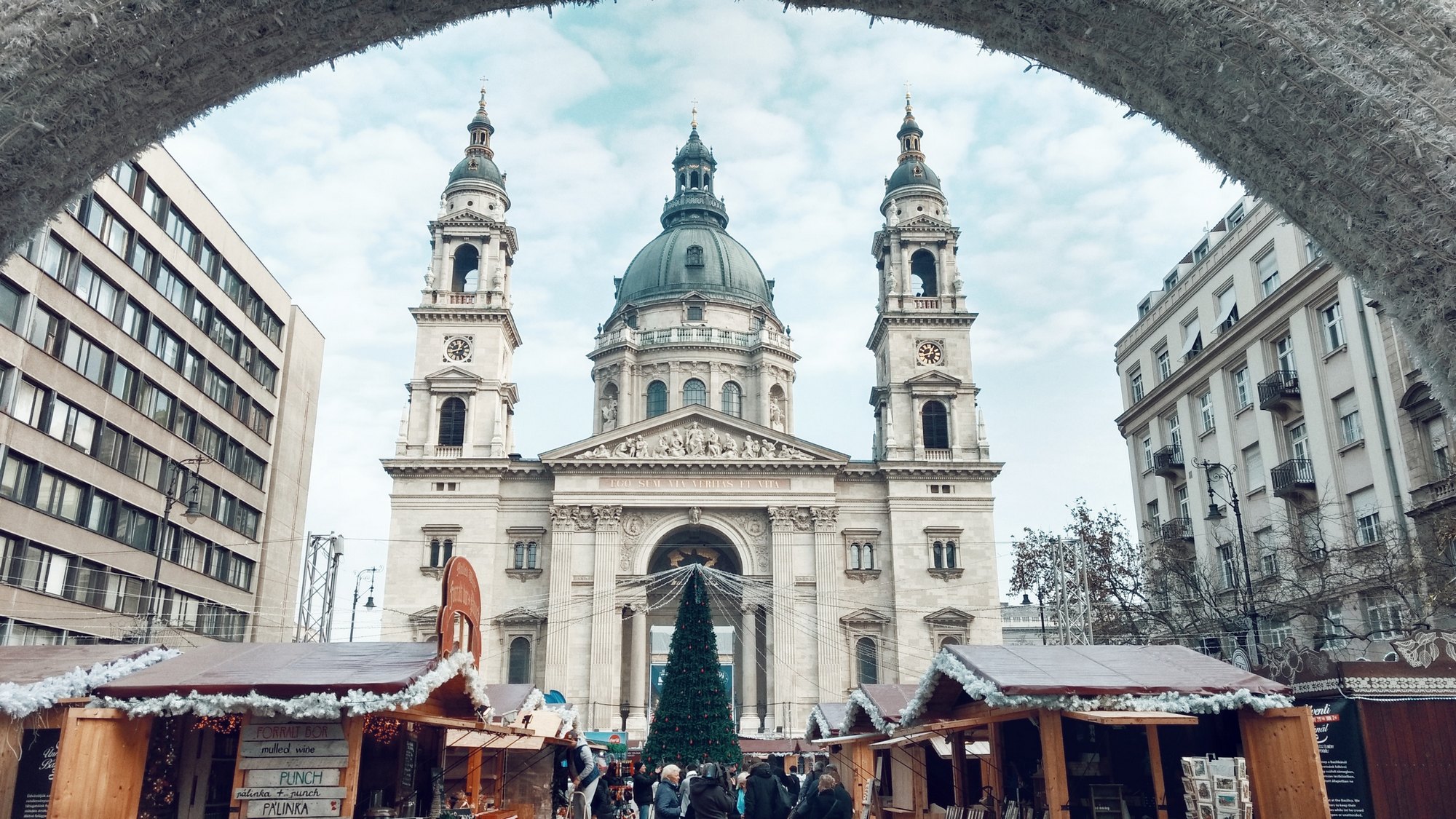 Vienna, Austria
We tend to head straight to the Old Viennese Christmas Market on Freyung. In a quaint spot surrounded by the First District, there's less traffic (vehicle and human) and the items on sale offer a bit more variety. The surrounding palaces give that secluded feeling and the smaller aisles bring a jolly atmosphere. For those wanting a bit of a larger market, then head to the Viennese Dream Christmas Market. It's got everything from an ice rink to reindeer rides and a unique City Hall backdrop. If you're looking for the expert-guided touch, then our Vienna Christmas Market Food tour is the one to really delve into the Austrian mix.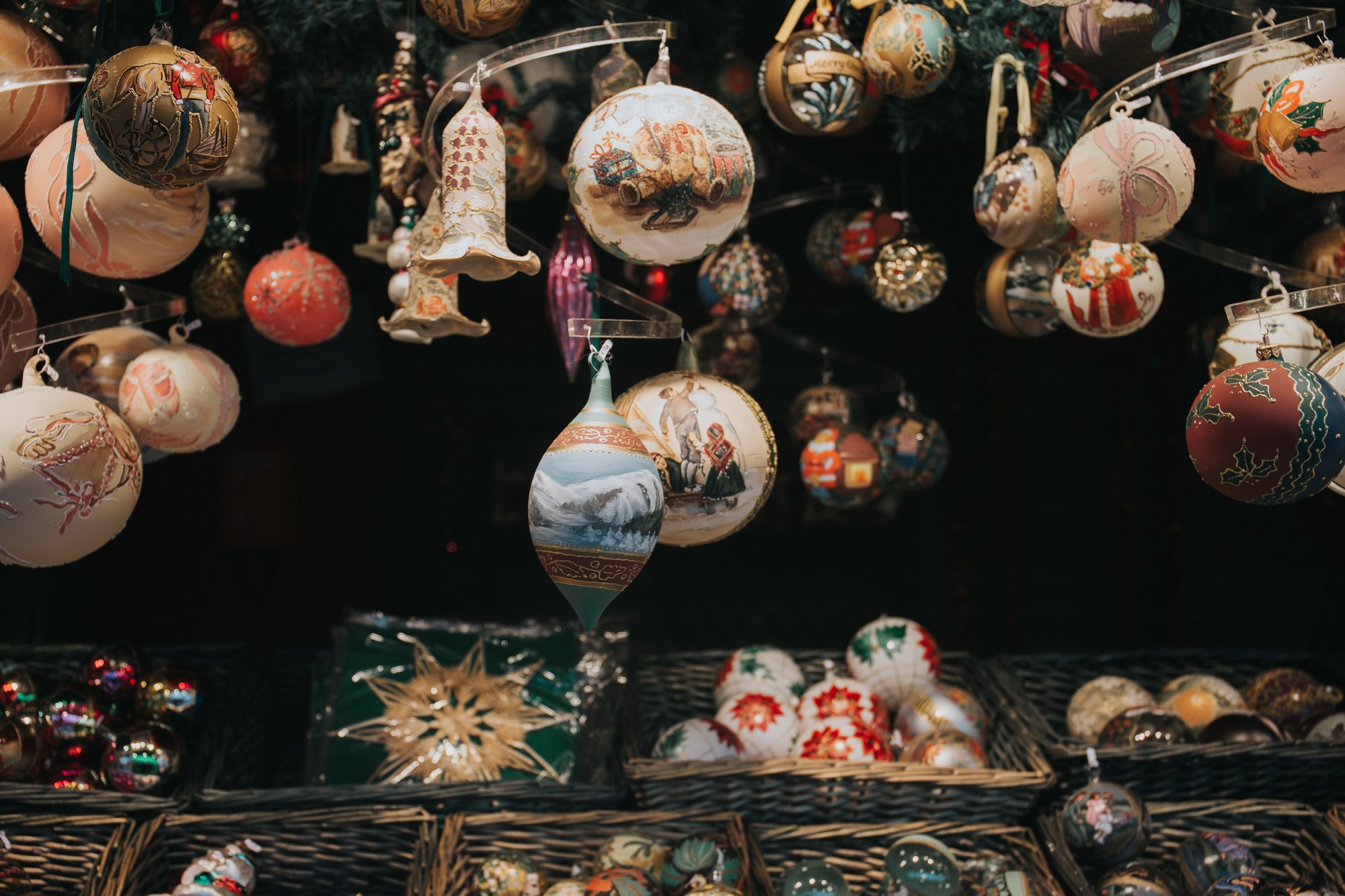 Brussels Winter Wonders, Belgium
Now, this one is not a demure market: here revelers will find a host of shops filled with festive collections, the classic Ferris Wheel, and a light show in front of the town hall. It's one of the biggest, if not the biggest, Christmas market in Europe. If you find yourself in Belgium at this time of the year, add it to the schedule along with an Introduction to Brussels walking tour.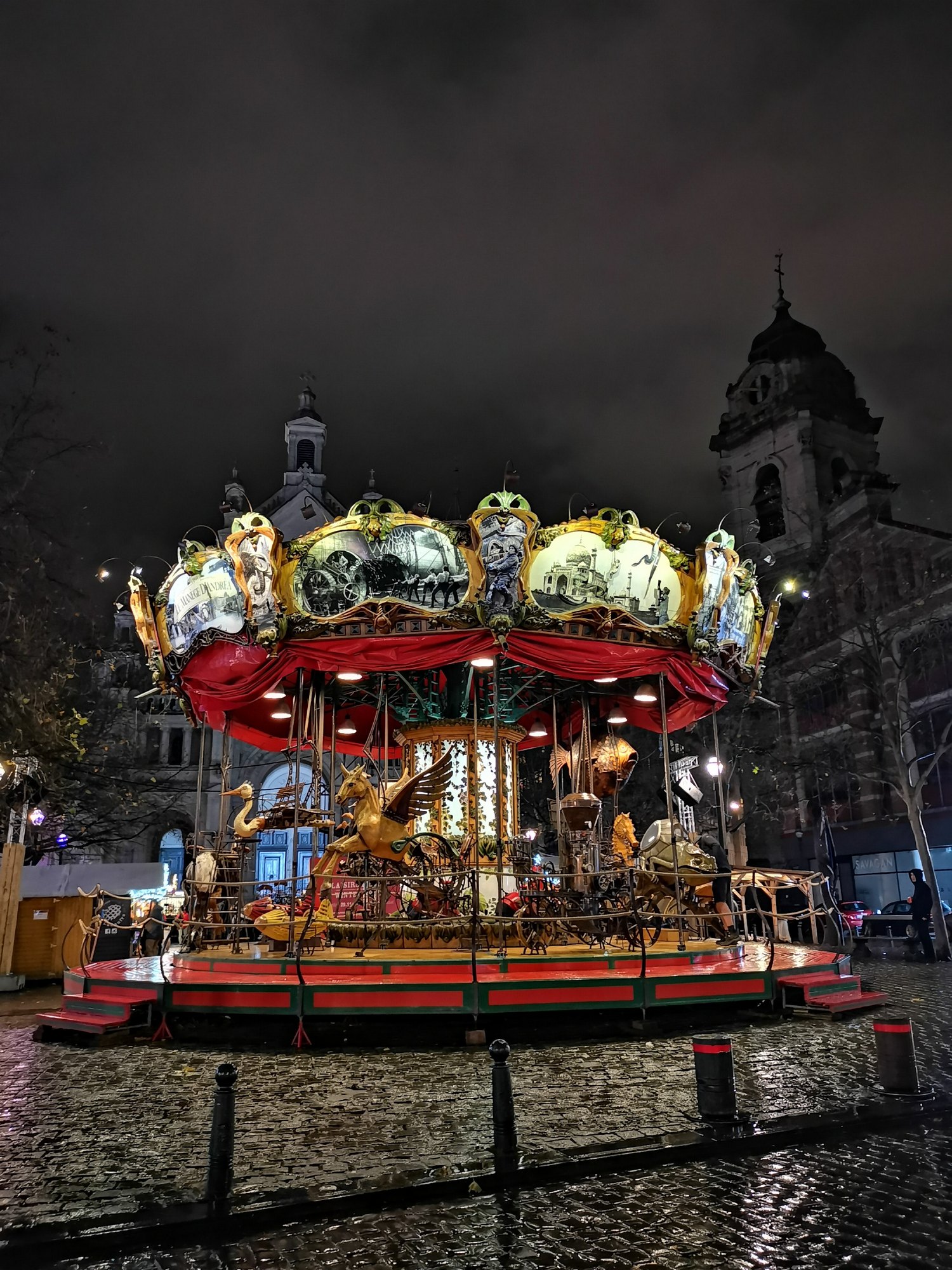 Colmar, France
Colmar's Old Town has a pleasant atmosphere all year round, but catch it when the Christmas market is in full swing and it's quite the treat. Much less crowded than nearby Strasbourg, Colmar offers a magical spirit with choirs, local stalls, and a myriad of decorations adorning the buildings in the Old Town. The size of the market is manageable and you will only get lost in Christmas cheer.