Historically charming, Florence allows the visitor a rare glimpse of what life was like in the 15th and 16th centuries. As the birthplace of the Italian Renaissance, the city flourished under the Medici family who ruled the worlds of art, architecture, and science. The impact of this creativity can still be seen and felt today in the Tuscan capital. It's no wonder that a city with medieval roots has drawn creative energy from all over the world with writers, filmmakers, and musicians harking back to Florence. We've rounded up an array of books about Florence, movies, and songs that we feel allow for a snapshot into this iconic city.

To Read:
The Decameron – Giovanni Boccaccio

We've read a lot about the pandemic of 2019/20. Journey with Boccaccio back to the epidemic of 1348 in Florence with 100 tales told by quarantining Florentines. The stories are narrated from a country villa escape on the outskirts of the city by ten young noble men and women. The array of entertaining tales range from the tragic to the erotic: you'll meet anything from adulterous wives and randy abbots in this hefty fourteenth-century novel.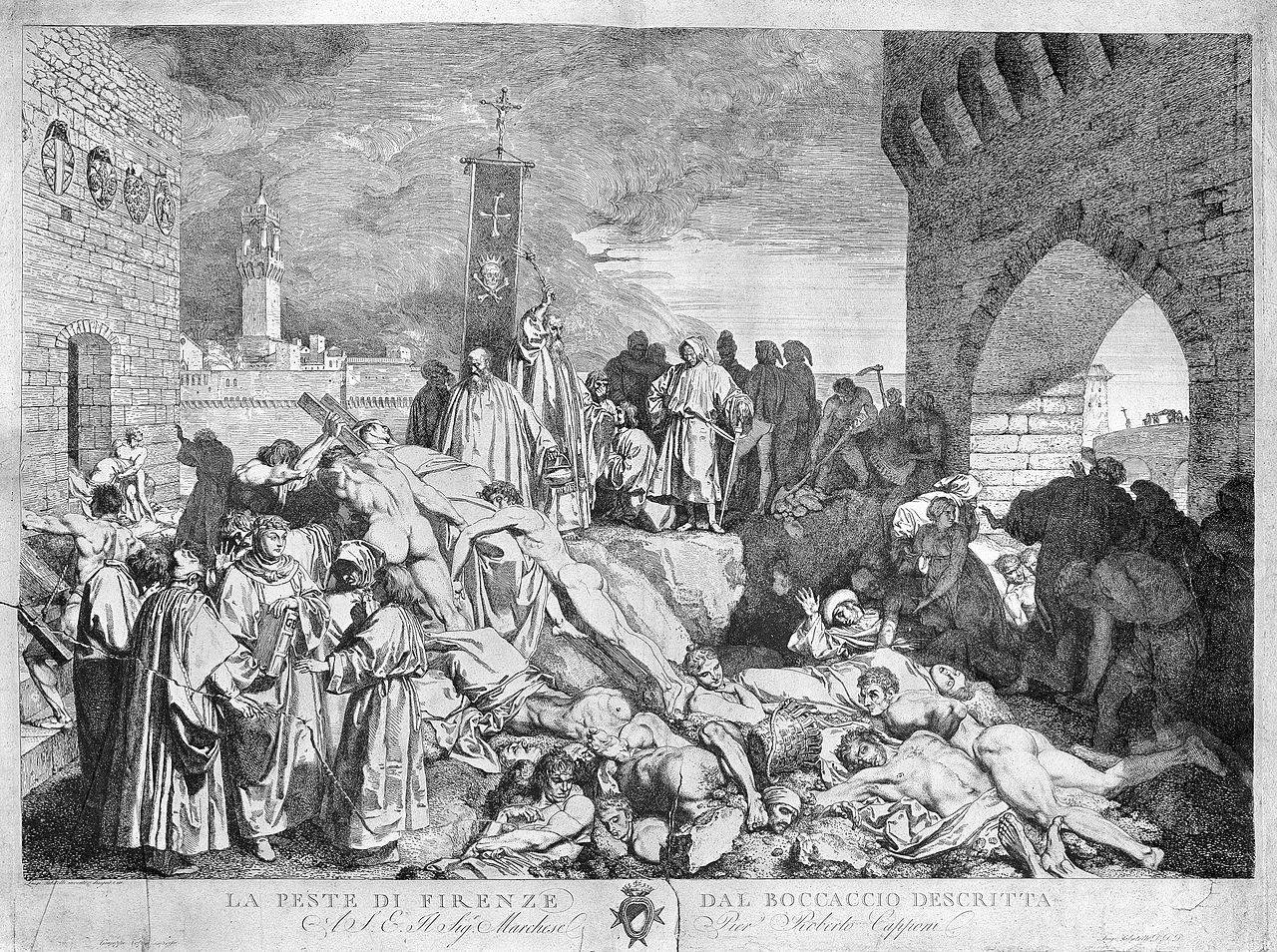 The plague of Florence in 1348, as described in Boccaccio's. Source: Wikicommons

The Monster of Florence - Magdalen Nabb
Based on a chilling true story of a serial killer in Florence who ravaged the city from the late 1960s through to the mid-80s, Nabb's detective novel heads to the heart of the unsolved murder: the police headquarters. Through the carabinieri character of Marshal Guarnaccia, you'll learn of one of the darkest period's in Florence's history as the case is reopened and tales of human brutality are deplored. Meticulously researched and fully engrossing, Nabb's writing is one to look out for.
A Room With a View – E.M. Forster
Straddled between Italy and England, this humorous novel offers a critique of English society at the beginning of the 20th century. EM Forster's young and impressionable heroine, Lucy Honeychurch, escapes from her repressive Edwardian English life to a life far more exciting and unpredictable in Florence. It's a story of love, murder, and unconventionality in this perceptive Anglo-Italian comedy and one of the top books about Florence. Will Lucy learn to follow her heart?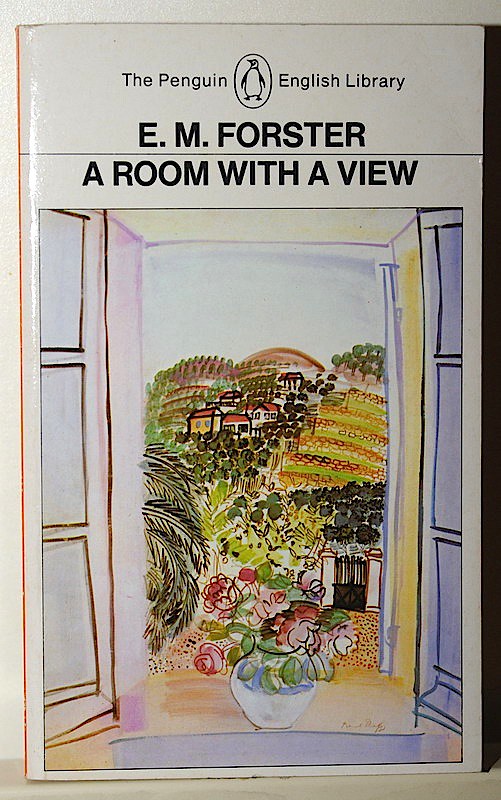 The Portrait of a Lady – Henry James
On a similar theme to 'A Room with a View', this tale meets Isabel Archer, a spirited and ambitious young American woman on her journey of self-discovery in Europe. In a unique writing style, you'll learn of the social customs and differences in Americans, among continental Europeans, and the English in Isabel's quest for independence. Although the novel is not entirely set in Florence, one of Isabel's (many) suitors is the Florentine focus of this scenic plot.
Florentine: The True Cuisine of Florence – Emiko Davies
Now for something a little different than the standard books about Florence: a tribute to Italian cooking inspired by Davies's connection with traditional cuisine in Florence. The beautiful book is divvied into six easily digestible sections: La Pasticceria (Pastry Shop), Il Forno (Bakery), Il Mercato (Market), La Trattoria. Il Maccellaio (The Butcher) and In Giro (out and about). 'Florentine' offers much more than just your classical cookbook: it tells the narrative of the city, its people, and its culinary history in a magical style, elevated with gorgeous imagery. It's a must for anyone with a penchant for Italian gastronomy and tastebuds yearning for Florence.


To Watch:
Medici: The Magnificent - TV series (2016-2019)

This is a great place to start if you're looking for a solid introduction to the history of Florence. The series follows the House of Medici, an Italian dynasty that ruled Florence from the 15th century onwards and built much of what we still know of Florence today. There's just the right mix of dramatic displays and artistic liberty to go along with historical facts. For history nit-pickers, you'll find some wavering truth. For others wishing to learn about this compelling family, it's an easy entrance.
A Room with a View (James Ivory, 1985)
Read the book first (see above recommendation), and then transport yourself with Lucy Honeychurch (Helena Bonham Carter) and her older cousin (Maggie Smith) to Florence and its iconic landmarks. The story doesn't deviate from the novel, yet the visuals are closer to truth than the imagination might be when reading. From the Ponte Vecchio to the Fountain of Neptune in Piazza Della Signoria, it's sure to pull at the Florence heartstrings.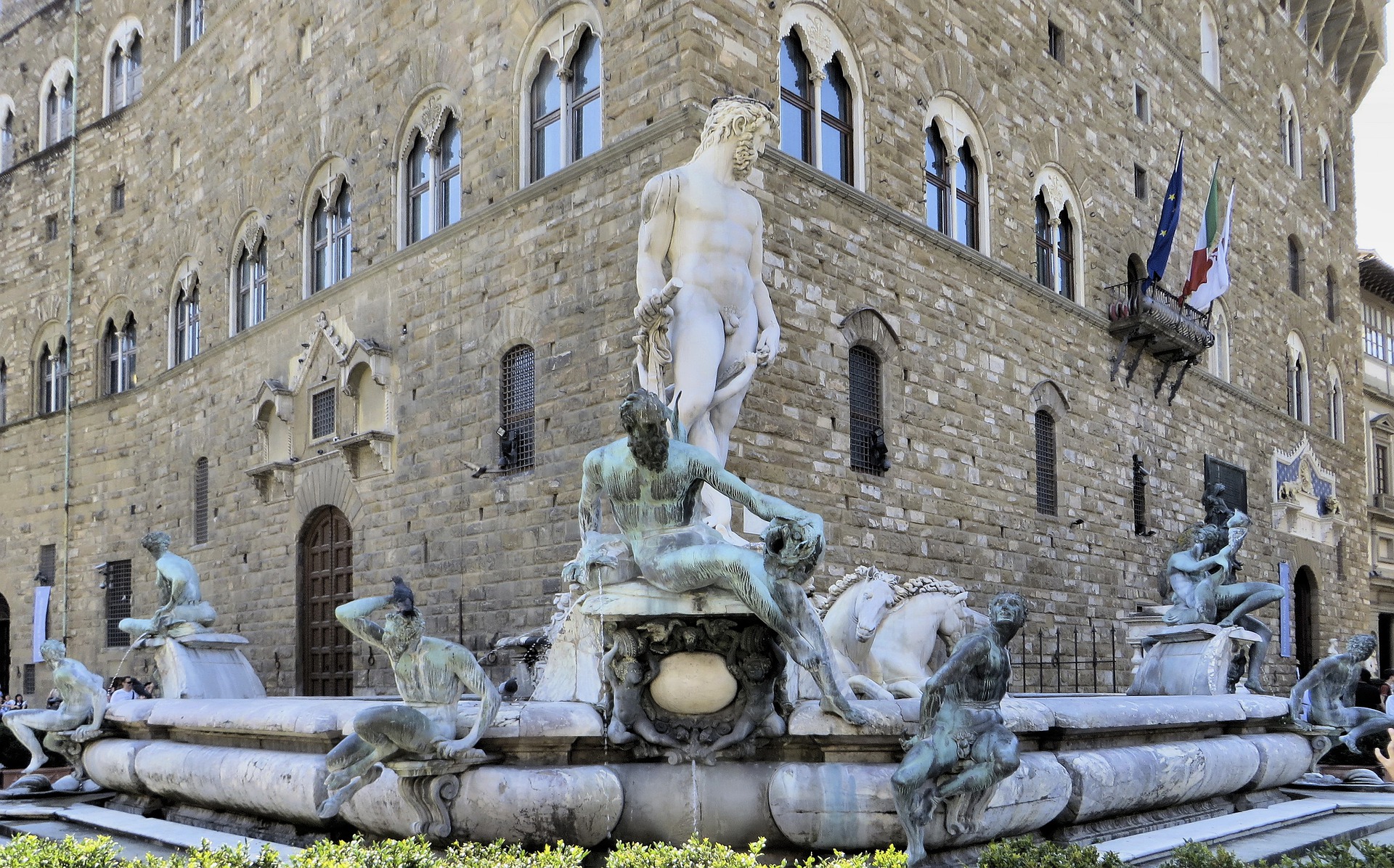 'La Meglio Gioventu' – The Best of Youth (Mario Tullio Giordana, 2003)

Join a saga story and follow two close-knit brothers in Italy in the 1960s through till the early 2000s. Brothers Nicola and Matteo are similar in all sorts of ways until one day their paths diverge as they meet a mentally-disturbed girl called Giorgia. One becomes a psychiatrist, the other a police officer. Through this group of characters and professions, we see crucial events in both Florentine and Italian history from the 1966 flood to the Sicilian Mafia to inspiring football matches–micro and macro history intertwine seamlessly. Don't let the six-hour duration put you off. It's worth your time.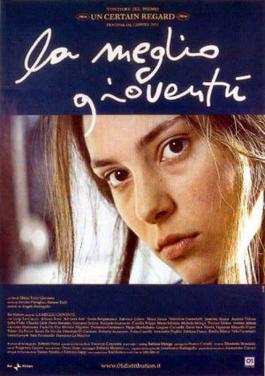 Tea with Mussolini (Franco Zeffirelli, 1999)

This Anglo-Italian film is semi-autobiographical in nature, directed by Franco Zeffirelli, which tells the story of a young Italian boy's childhood before and during World War II. We learn of his upbringing at the hands of British and American ex-pats (The Scorpioni), his entrance into the world of literature and art all set against the backdrop of rising Italian fascism. The movie is a melange of romance and melodrama with a big side of picturesque scenery.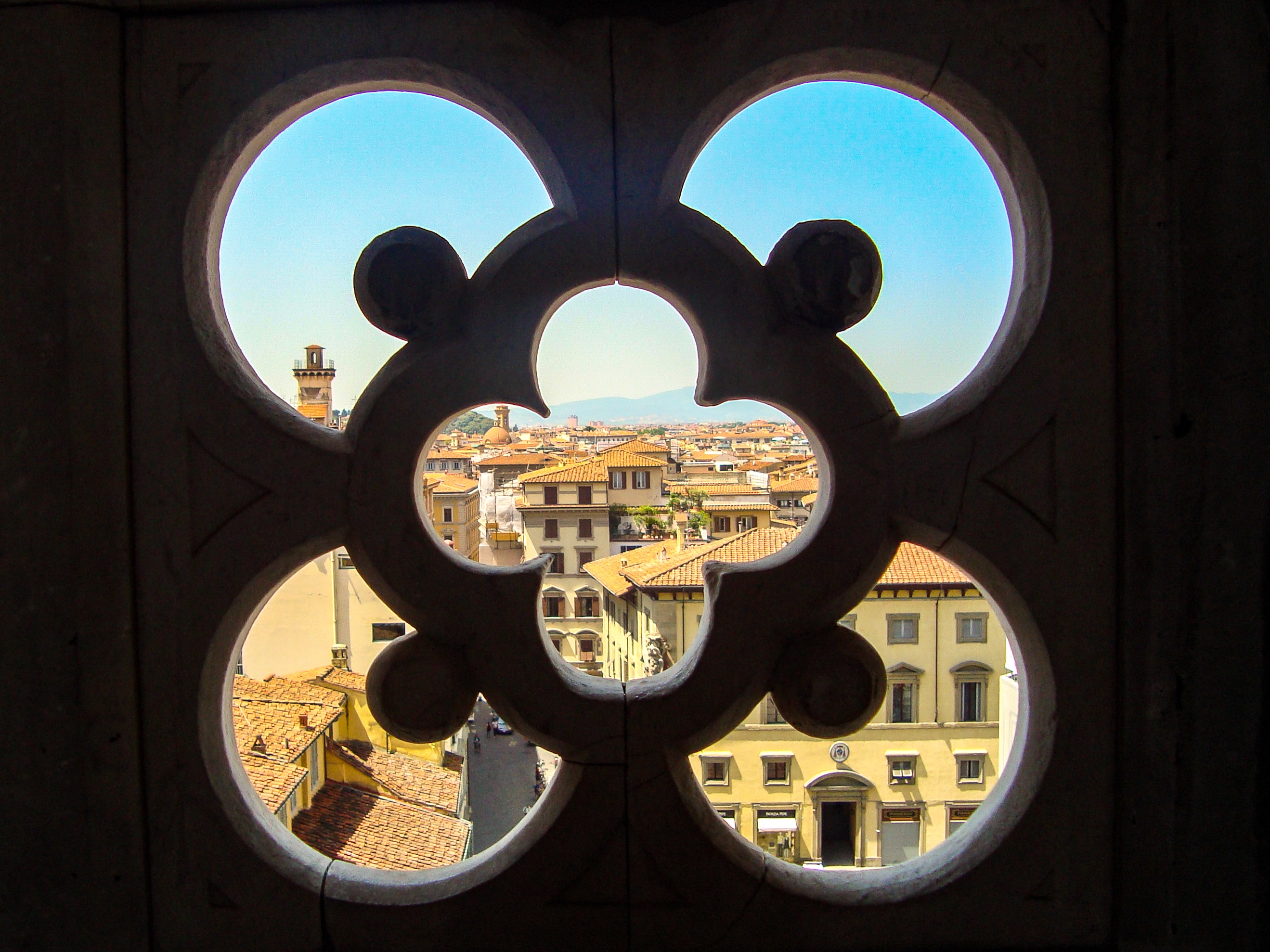 To Listen:
Odoardo Spadaro - La porti un bacione a Firenze
Carlo Buti - Firenze Sogna
Adriano Cecconi - Vieni a Firenze
Gabriella Ferri - Maremma
Claudio Villa - Mattinata fiorentina
Piero Umiliani - Mah nà mah nà
Irene Grandi - I passi dell'amore
Riccardo Marasco - La Lallera
Original Broadway Cast Recording - The Light in the Piazza
To Learn: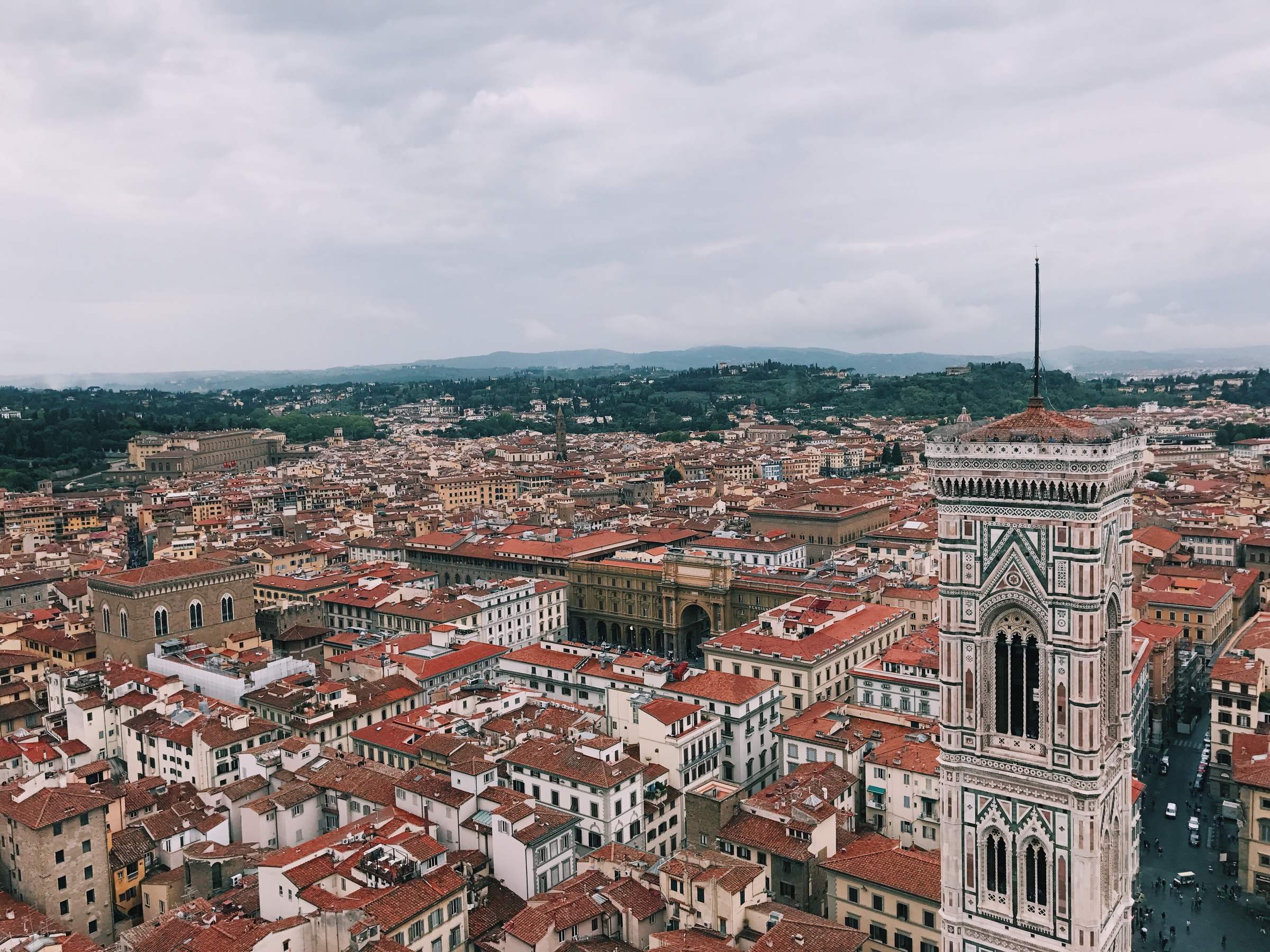 Head to our website and have a look at our calendar of online seminars and courses for Context Conversations to educate yourself on a variety of topics with a focus on Florence. From seminars on Medici history to explorations of the Uffizi Gallery to understanding the architecture of Brunelleschi, there should be something to tickle that Florentine fancy.
For those visiting Florence, you can pick up your own English books in one of our favorite independent bookstores and cafe/wine bars called Todo Modo. It's definitely worth a visit pre, during, or post a long day of sightseeing on a Uffizi Gallery Tour or perhaps a literary exploration of Dante's Florence.
We could go on for pages and pages with books about Florence and other Florentine suggestions, but we'll leave it here with a starter pack for the eager Tuscan adventurer. Enjoy reading, watching, listening, or learning about the cradle of the Renaissance.