Balat, Istanbul - the perfect mix of color, history, and design on the European side of Istanbul. Known as the Jewish Quarter of Istanbul, this old yet hipster neighborhood merges Turkish, Greek, Jewish, and Latin influences, giving any visitor a unique, eye-catching, experience one won't expect to find in Turkey. The number of churches, mosques, and synagogues in the district make it one of the most diverse districts. Not only is this one of the most "instagrammable" neighborhoods in the world, but Balat is also one of the oldest neighborhoods in Turkey.
To skip the tourists, the best thing you can do in Istanbul is visit Balat. Are you ready to spend an afternoon in Istanbul's most colorful hidden gem of a neighborhood?
Here's where to visit in Balat (and why):
Kiremit Street
The street is home to all the beautiful historical houses, most of which are between 50 - 200 years old. Kiremit Street is the most popular area in Balat.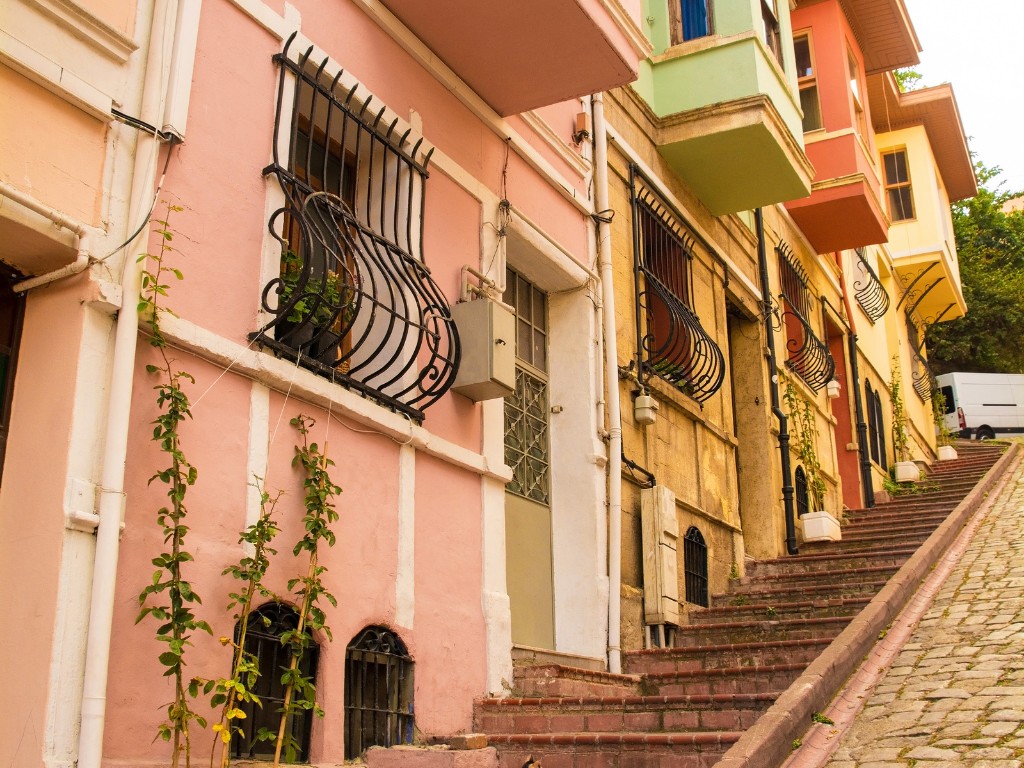 Phanar Greek Orthodox college
Also known as the Red Castle, or Red School, this college was known as the Great School of the Nation to the Greeks. This school opened in 1454 and is still open till this day. Because of its castle-like shape, Phanar Greek Orthodox College is often referred to as "the 5th largest castle in Europe".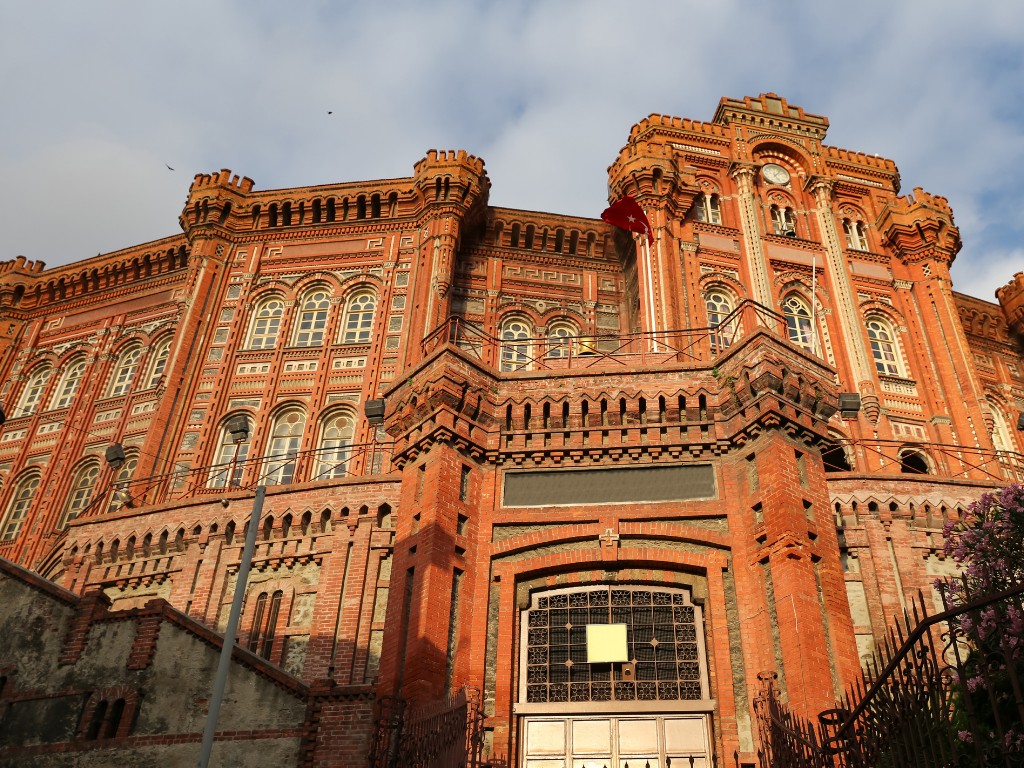 Yanbol Synagogue
One of the two remaining ancient synagogues in Balat, the Bulgarian Synagogue was built by Bulgarian Sephardi Jews during the 18th century and is now only open for Shabbat services.
Bulgarian St. Stephen church
This Bulgarian Orthodox church is over 124 years old and is best known for being made of prefabricated cast-iron elements in the neo-Byzantine style.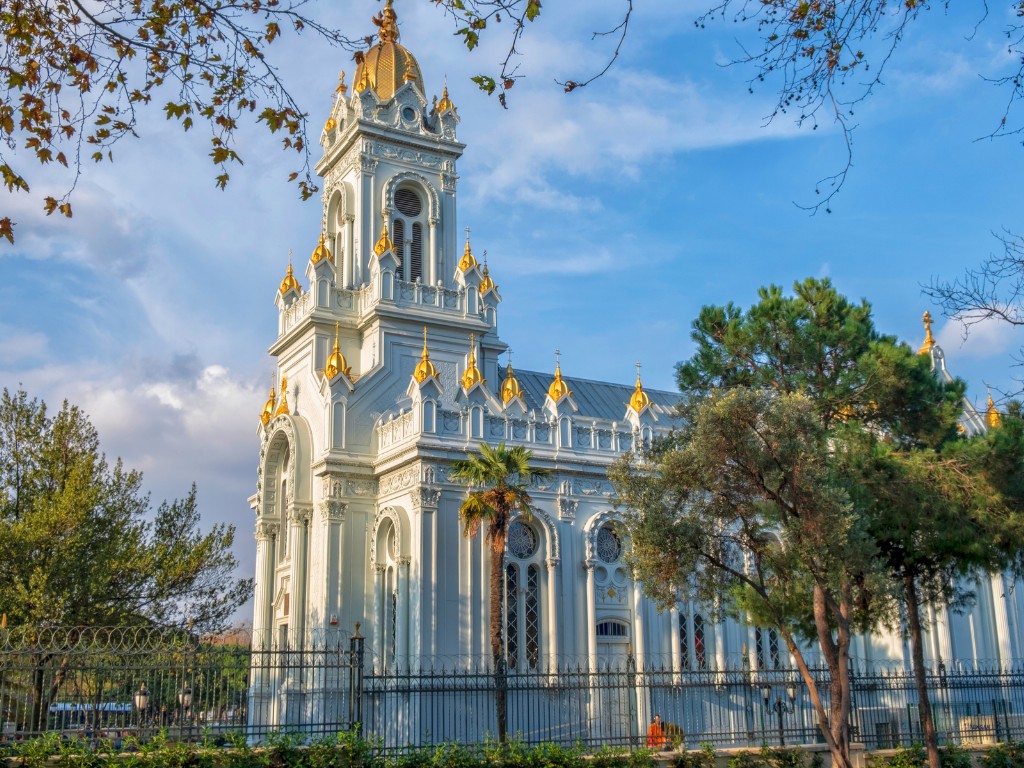 Chora Church and Museum
Built with a Byzantine style of architecture, this medieval Greek Orthodox church was converted into a mosque, then a museum. In 2020, the Turkish government had plans to turn it into a mosque again but failed to because of the lack of Islamic cultural significance (compared to the Hagia Sophia).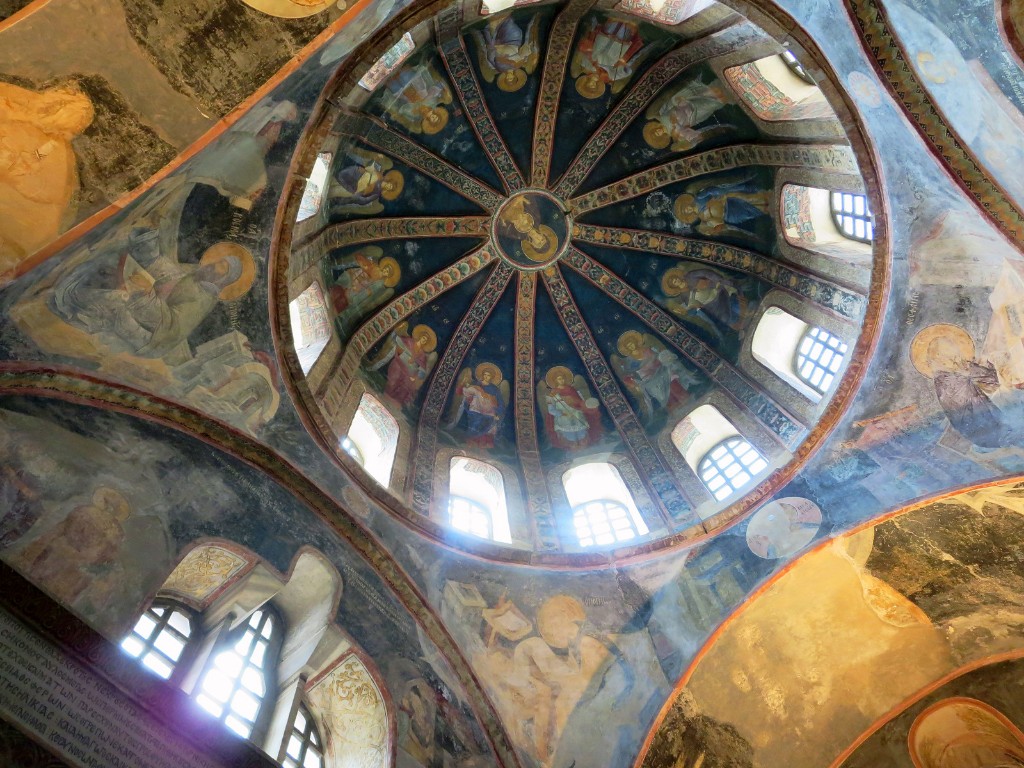 While the neighborhood is best known for its colorful houses, keep in mind that the streets are narrow and the neighborhood is at a steep incline. We suggest you pack a comfy pair of walking shoes and lots of water! But don't worry, walking through Balat isn't a hike in the woods - even though it may feel like it! There are plenty of cafes and restaurants with seating indoor and out, giving you a different piece of the town whenever and wherever you need to take a break.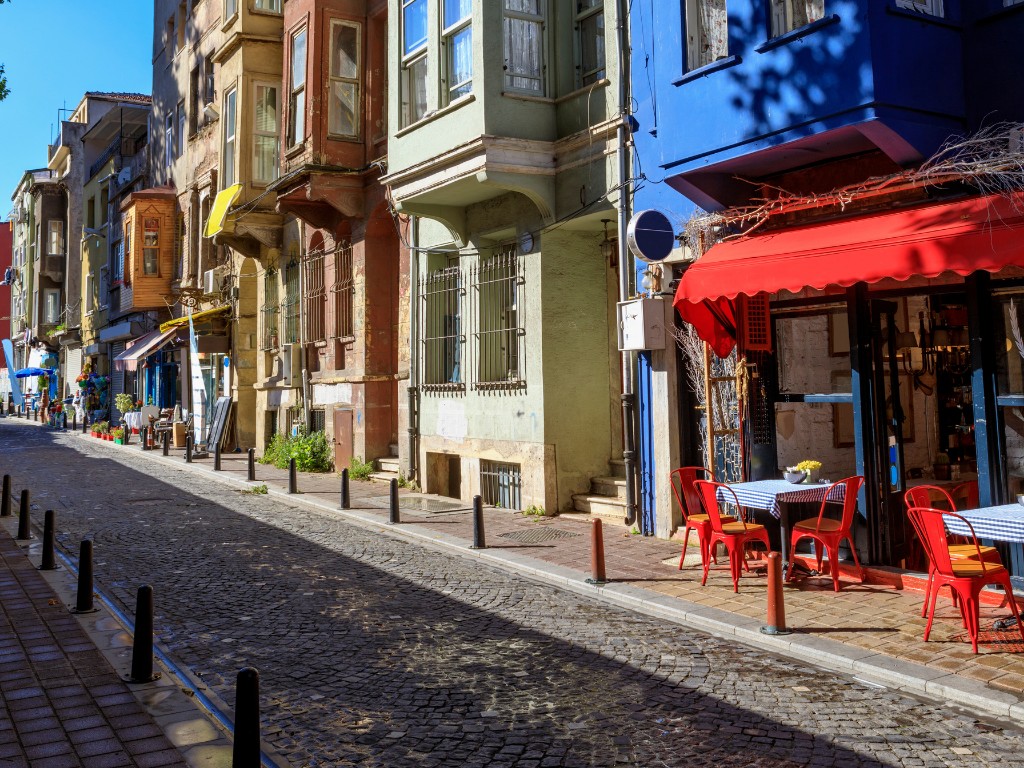 In 2022, you can put Balat (and the rest of Istanbul) in Context with Dr. Thomas Madden on his October 2022 Journey, Istanbul Through the Ages. On this journey, we will also explore Istanbul's Hagia Sophia Museum, Grand Bazaar, Spice Bazaar, Topkapi Palace, Suleymaniye Camii, Chora (Kariye Camii), Greek Orthodox Patriarchate, Bosphorus Strait, and more.
If you're not fully convinced yet, join us and Dr. Madden in his six-part course: Istanbul Through the Ages, or get to know Dr. Madden virtually in any of his upcoming seminars.
Read more about Istanbul, Turkey here: