France is famous—or perhaps infamous—for being a country of passion and heartbreak, of liaisons dangereuses and romantic rifts. Yet amongst the many tales of Parisian paramours and Loire lotharios, the royal rivalry between Diane de Poitiers and Catherine de Medicis remains one of the most scandalous and torrid tales of the 16th century.

We'd be remiss without mentioning that, as is generally the case with history, the tale of these two women was recorded and interpreted by men—a note always worth keeping in mind. We sat down with art historian and Italian portraiture specialist Sandra Laville to further investigate. Sandra is an art historian specializing in the link between European art, history and society from the 15th to the 19th centuries. She holds a Master's degree in Art History from the Université La Sorbonne, where she specialized in Italian Renaissance painting and the iconography of the modern European family. Originally from Canada, she also holds an undergraduate degree in Linguistics, with a double specialization in French and Spanish Language Civilization, and has lived in Madrid, Barcelona, Seville, and Rome, before finally settling in Paris. She began guiding in Rome, where she spent over 10 years studying Italian history and art, and guiding groups regularly through the Vatican Museums, the Sistine Chapel, the Borghese Gallery, and the Roman Forum. She loves music, dance, theatre and art in all of its forms and enjoys sharing this passion with visitors and museum-goers of all ages.
Read more for the truth behind the tumultuous relationship between these two femmes fatales—settle in for one of the most tantalizing rivalries in history: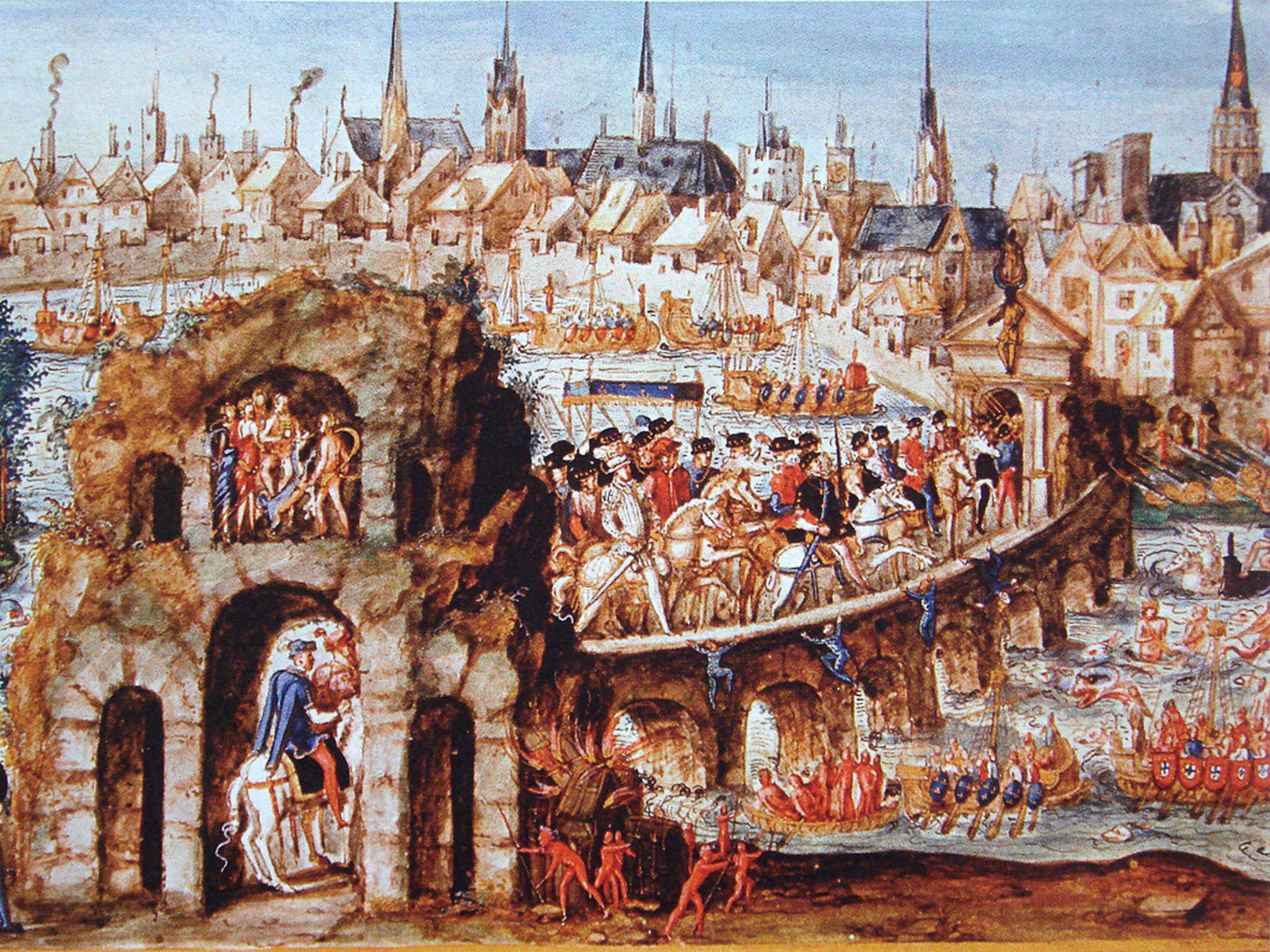 Anonymous, Brazilian Ball for Catherine de Medicis and Henry II in Rouen (1550)

As the story goes, Queen Catherine and Diane—King Henri II's favorite mistress—reputedly loathed each other and spent the majority of their lives competing for the attention of the King and his courtiers. The two women spent time with Henri II at the famous Château de Chenonceau in the Loire Valley, a castle whose walls can be decoded to reveal the scandals and secrets of the women who inhabited it (a hot topic on our Loire Valley excursion).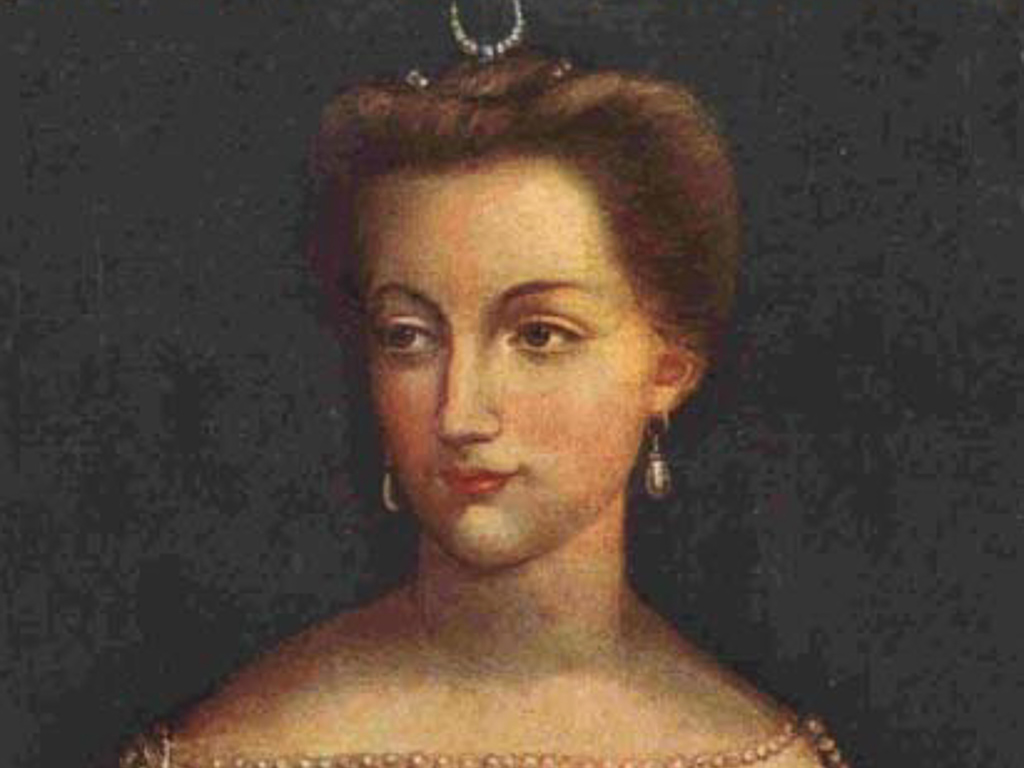 Diane de Poitiers
So, who was Diane de Poitiers?
Laville remarks, "she was almost like part of the royal family!" At sixteen years of age, Diane arrived in the French court and was said to exude iridescent beauty rivaling that of Diana, goddess of the moon. Praised as "la belle des belles," she soon caught the eye of many noblemen and the attention of Prince Henri. Rumored to suffer a loveless and motherless childhood, the young prince—twenty years Diane's junior—claimed to have never felt love until the enigmatic noblewoman took him under her wing. She eventually became the mentor and mistress of the young Prince, and was a permanent fixture in the French court from his childhood through his reign as King Henri II.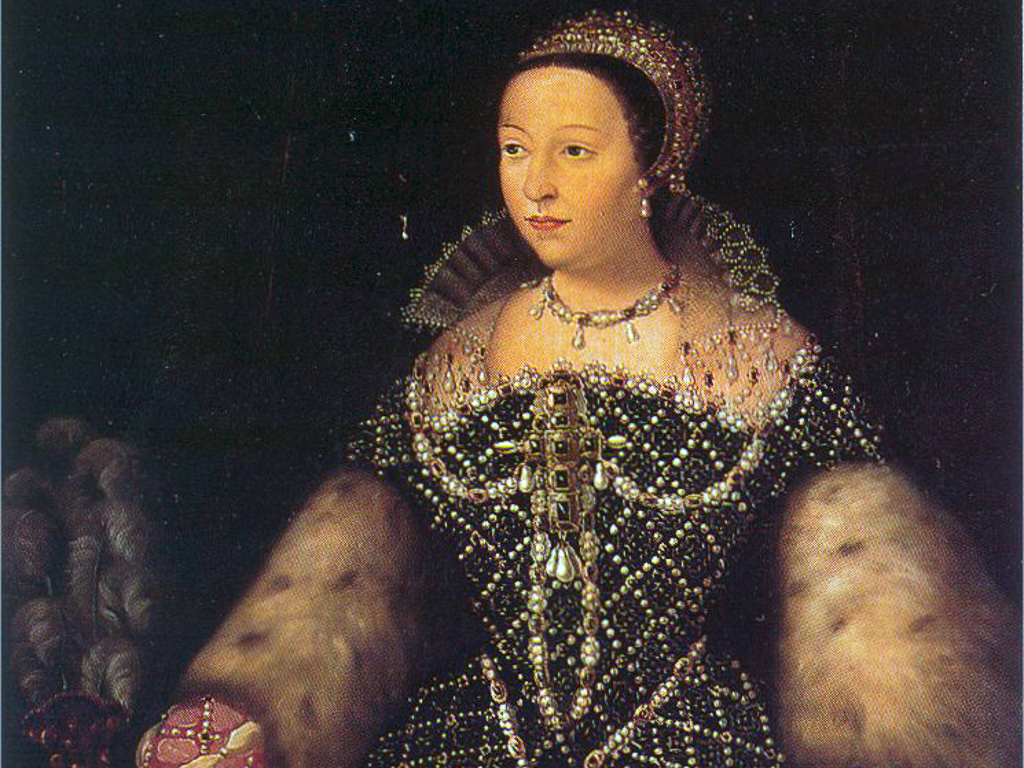 Catherine de Medicis

And Queen Catherine de Medicis?
Known less for her looks and more for her iron-fist approach to running the French throne, Catherine quickly earned the nickname "The Black Queen." As is often true of powerful women, it can be difficult to suss out Catherine's true nature from what may be misogynistic tendencies of history's narrators, but we do know that Catherine left Florence for France at a young age, en route to her arranged marriage with Prince Henri. The young woman showed expensive and refined taste in art from an early age and greatly impressed her future father-in-law, King Francis I. Laville muses, "Francis I was very impressed with Catherine's knowledge of art and her level of sophistication; she had grown up in the Medicis household and knew antique Roman art, as well as contemporary sculpture and painting, inside out. She had very good taste and a very good eye for quality: not bad for a "mere" girl." Despite her bloody role in the religious wars, Catherine would be widely celebrated as an intellectual and a collector, with a particular interest in portraiture. Ironically, her private collection contains several captivating images of Diane de Poitiers.
The Rivalry: Henri II and Diane, Henri II and Catherine
The relationship between King Henri II and Diane de Poitiers has undoubtedly been romanticized over time, however there are tangible attestations to their love embedded in the walls of Louvre, the Chateau de Chenonceau, and even on the cannons and military arms fabricated during Henri's reign. As all great kings do, Henri II created an insignia in order to mark his contributions to France and display his omnipresence over his realm. At first glance, the symbol appears to be two interwoven C's overlapping to form an H—a notation of the reign of King Henri II and his queen, Catherine. However, Henri II cheekily encrypted a sort of double sens in his mark: it also can be interpreted as two interlaced D's with a line through the middle forming an H. The King, who openly attested his love to his "favorite," even went so far as to sign documents and letters under the name "HenriDiane," seeing himself and his mistress as one being.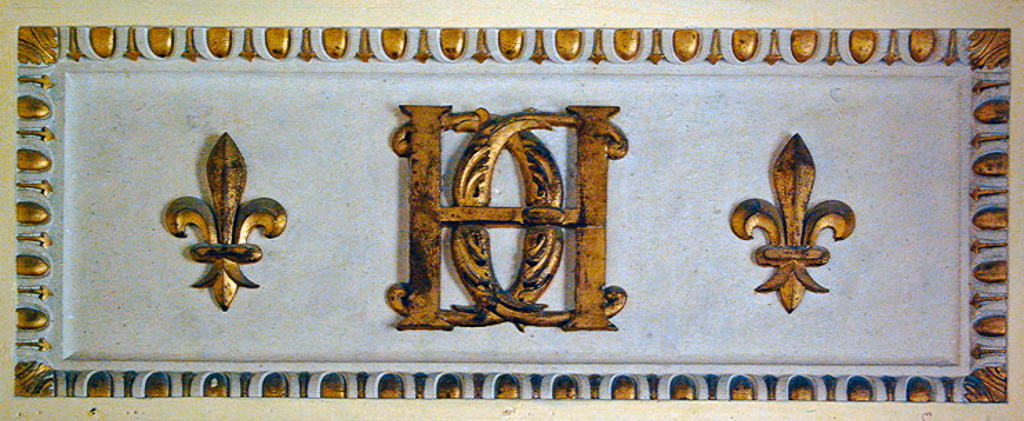 Henri II of France's royal symbol, as seen at the Château de Chenonceau
Queen Catherine was far from naive to this relationship: she allegedly spent the entirety of her married life jealous of the other woman. Catherine's quest to assert dominance over Diane is clearly marked in the symbolism found in the latter's bedroom in the Château de Chenonceau. The matriarchal Queen chose to have a large portrait of herself hanging over the fireplace, presiding over the mistress' chamber. Moreover, Catherine was tormented by the irony in the fact that when Henri II and her initials were interlaced, it formed a D, inevitably making her think of Diane. Therefore, on the mantle of the fireplace in the bedroom, the Queen deliberately chose to have the H and C separate to blatantly remind Diane of her lower place in the French court. Catherine's final coup de grâce? The only trace of symbolism representative of Diane is a small bronze statue of the goddess Diana jocosely placed next to the bed.
"As far as the rivalry between the two women," Laville concludes, "I think it's mostly a myth, not so much historically founded." Perhaps this is so, but like many great love stories, this one has a tragic ending: in 1559, Henri II was mortally wounded in a jousting tournament. In his last moments, he was wearing the ribbons of Diane and not those of the Queen. At his hour of death, the Queen refused to let Diane see the King, asserting her power over the lovers in the final moments of their relationship. In fitting with the Italian and French flare for passion, Queen Catherine banished Diane from Chenonceau, sentencing her to live out the rest of her days in obscurity at a castle in Anet.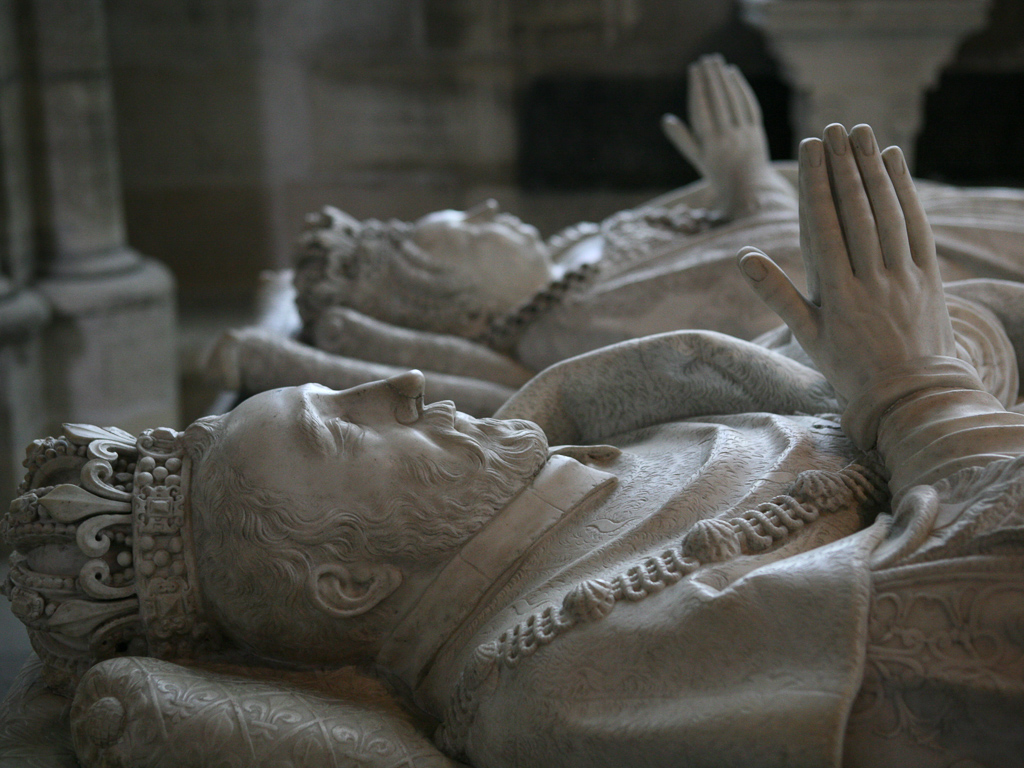 Tomb of Henri II of France and Catherine de Medicis, in Paris' Basilica de Saint Denis

To learn more about women's history in France, take a peek at the Women in Paris' Pantheon or join one our scholar-led private or small group tours in Paris. You can also connect with our Context experts online by taking a seminar that brings art, history, culture, and cuisine from destinations around the world to your living room. What will you learn with Context?
Context tours you'll want to take:
Check out our other blog posts: