Souvlaki is a traditional Greek dish that is one of the country's best-known food exports. The beloved Greek fast food consists of marinated pieces of meat on a skewer grilled over charcoal. In Greece, the meat is most often pork, but it can also be lamb, chicken, beef, or fish. Where better to have a taste of authentic souvlaki than Athens, the capital of Greece? The dish is offered everywhere, so we've compiled a list of the top 15 places to have Greek souvlaki in Athens.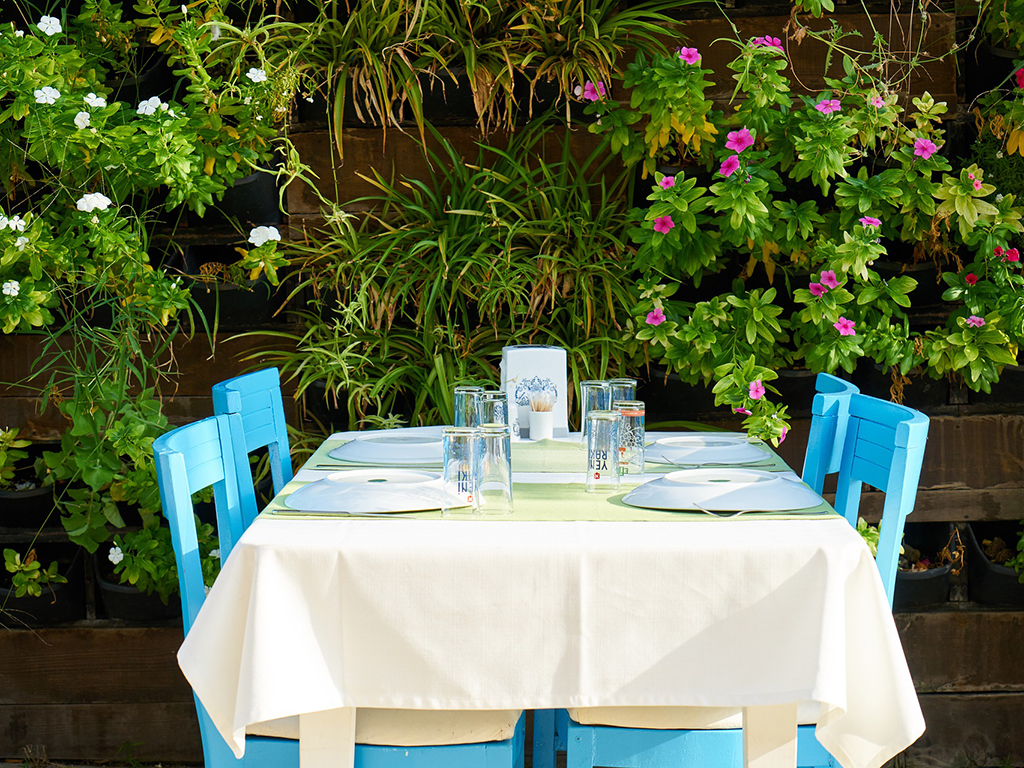 First, let's start with a bit of history: the word "souvlaki" is derived from the medieval Greek word for "skewer." The dish originated in ancient Greece, then known as "obeliscos" which means "spit." It is referenced in the works of Homer, Aristotle and Aristophanes. The first modern souvladzidika - souvlaki shops - emerged after World War II and quickly spread across the country. Today, you can buy Greek souvlaki in the traditional eateries, in most restaurants, as well as from street vendors in every city.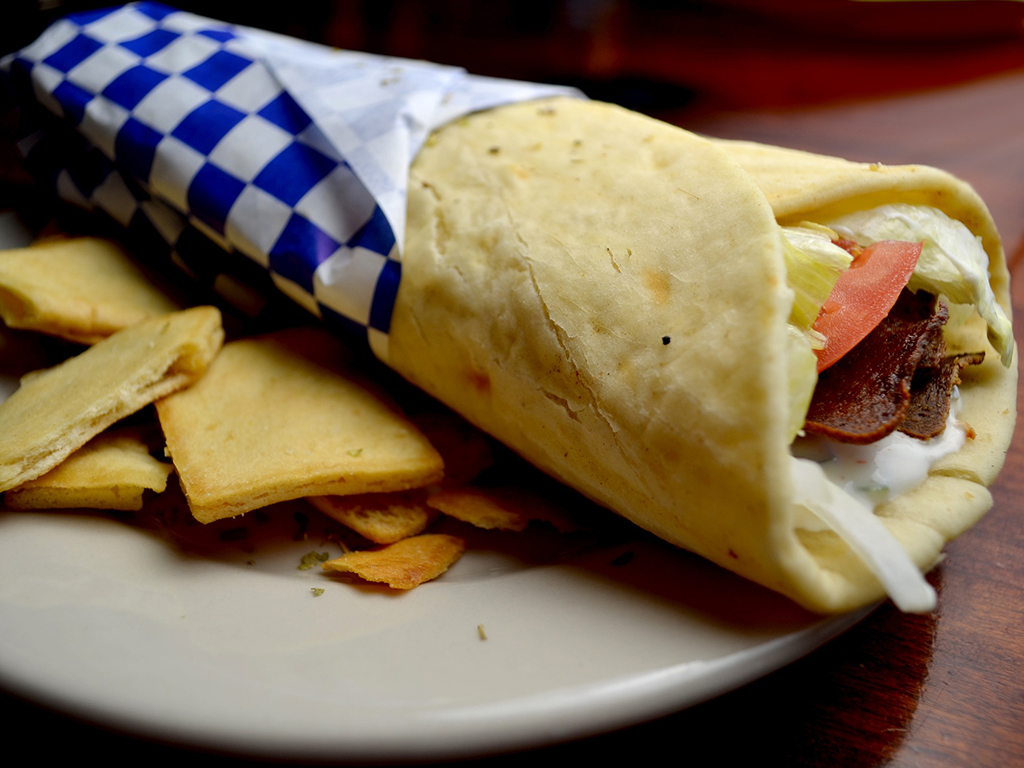 Souvlaki can be served plain with a piece of bread and lemon (kalamaki), on a plate with potatoes and vegetables (souvlaki merida), or wrapped in a pita with tomato, onion, french fries, tzatziki and a little chili pepper (souvlaki pita). For just a few euros, you can have a delicious, filling meal. No matter what your preference, you are sure to have a delightful gastronomic experience at one of the souvlaki places listed below.
Traditional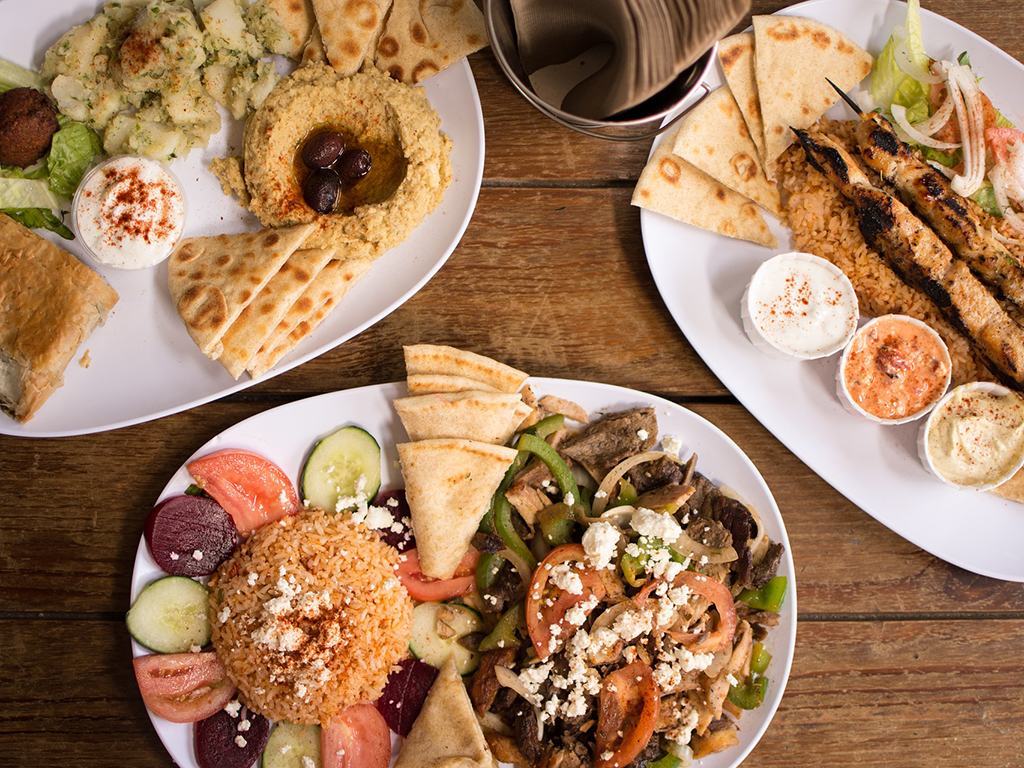 Lefteris o Politis (Lefteris of the City) on Satovriandou Street has some of the best Greek souvlaki in Athens. Named after the original owner, Lefteris, who was from Istanbul, the souvlaki stand has been open since 1951 and is a local favorite. Lefteris o Politis is no-nonsense, offering one option of traditional grilled beef souvlaki—served spicy, with no fries and limited toppings.
O Kostas on Pentelis Street near Syntagma Square is another old-school souvladzidika that you absolutely must try when in Athens. In business since 1950, the tidy little shop is known for its mouthwatering meats and fresh flavors. The souvlaki is served with plain yogurt rather than the traditional tzatziki. Go there early to avoid the lunch crowd. The shop usually closes around 3 p.m. when they run out of meat.
Livadia, near Kanigos Square, is another excellent choice for traditional kalamaki in Athens. Go to Livadia to feast on succulent cubes of grilled pork on a skewer, served with bread, not pita. The old-fashioned shop has been open since 1963 and is named after the town in central Greece whose specialty is kalamaki. The town even holds the Guinness World Record for the longest souvlaki ever, at 201 meters.

Popular (but maybe touristy)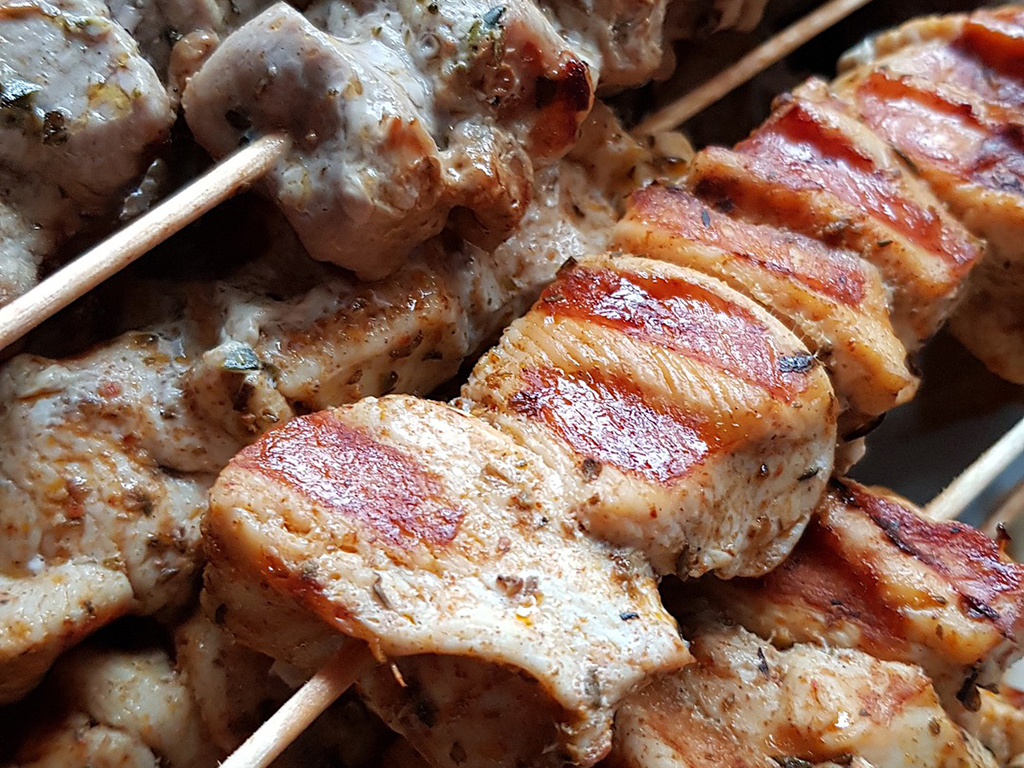 Kalamaki Bar is a fantastic place to eat Greek souvlaki in downtown Athens. The restaurant uses simple, quality, locally sourced ingredients. Friendly staff ensure a memorable experience. Whether you have the pork, chicken, beef or lamb souvlaki, you won't be disappointed. Combine with an order of grilled halloumi cheese, a fresh salad and some chocolate pie for a perfect meal.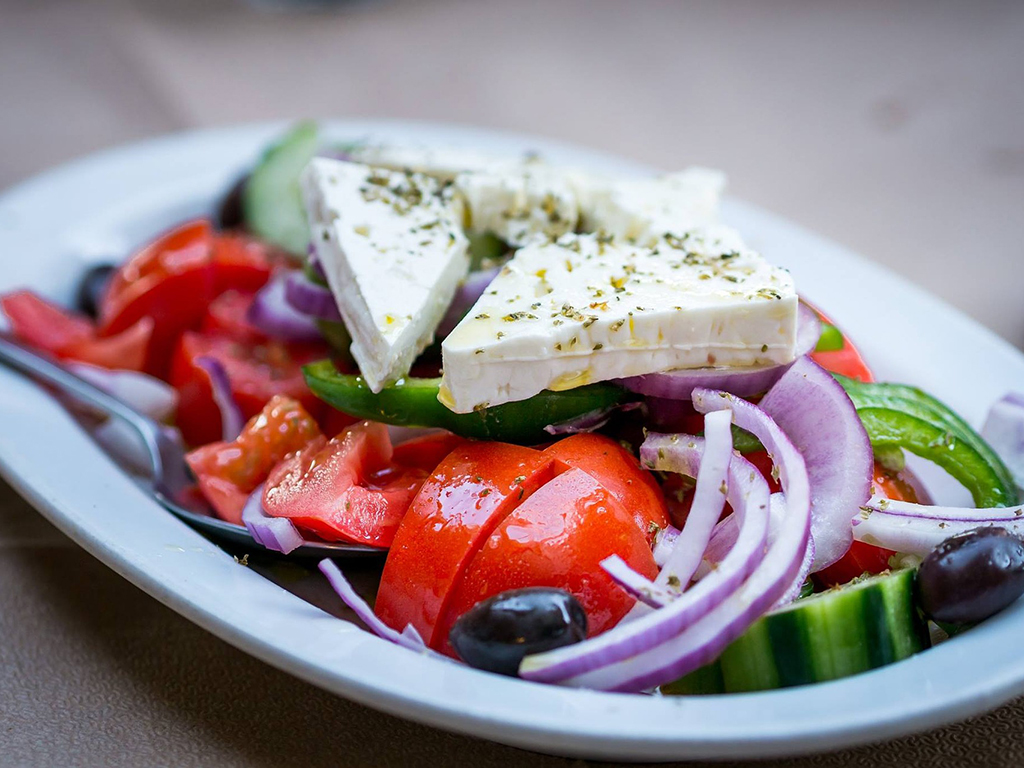 Kalamaki Kolonaki in the trendy neighborhood of Kolonaki is a great choice for healthy, gourmet souvlaki in Athens. The small shop offers a variety of options including pork, chicken, beef, turkey, and even salmon. The pita is thick and perfectly toasted. You can also choose from an array of salads and traditional Greek mezzes to complement your meal.
Thanasis in Monastiraki Square is a good place to stop for souvlaki if you're visiting the numerous sites in the neighborhood. While this area is generally avoided by Athenians due to the tourist crowds, Thanasis is popular for its generous portions of souvlaki, served either in a pita or on a platter. The restaurant also serves excellent kebab.
Late-night
Elvis, a former butcher shop in Metaxourgeio, offers some of the best Greek souvlaki in Athens. The small corner restaurant is open late, making it perfect for a midnight snack after exploring Athenian nightlife. Elvis has only five plate options, served with potatoes, lemon and bread. It is famous for its high quality pork and chicken kalamaki. Enjoy a glass of raki while you wait for your meal.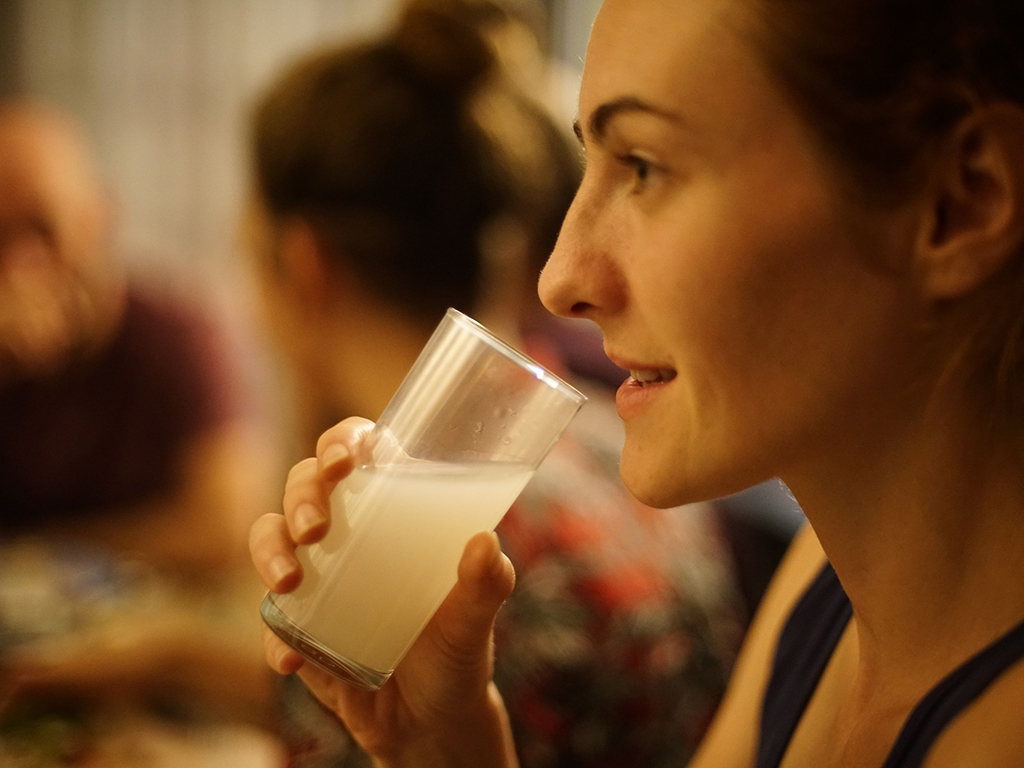 Kavouras in Exarchia is another popular late-night Greek souvlaki option, open until 3 a.m. The restaurant and music bar was started in 1969 by a group of musicians. It quickly became a local favorite, with good food and very reasonable prices. There is live music in the evenings from Thursday to Sunday.
Souvlaki Restaurants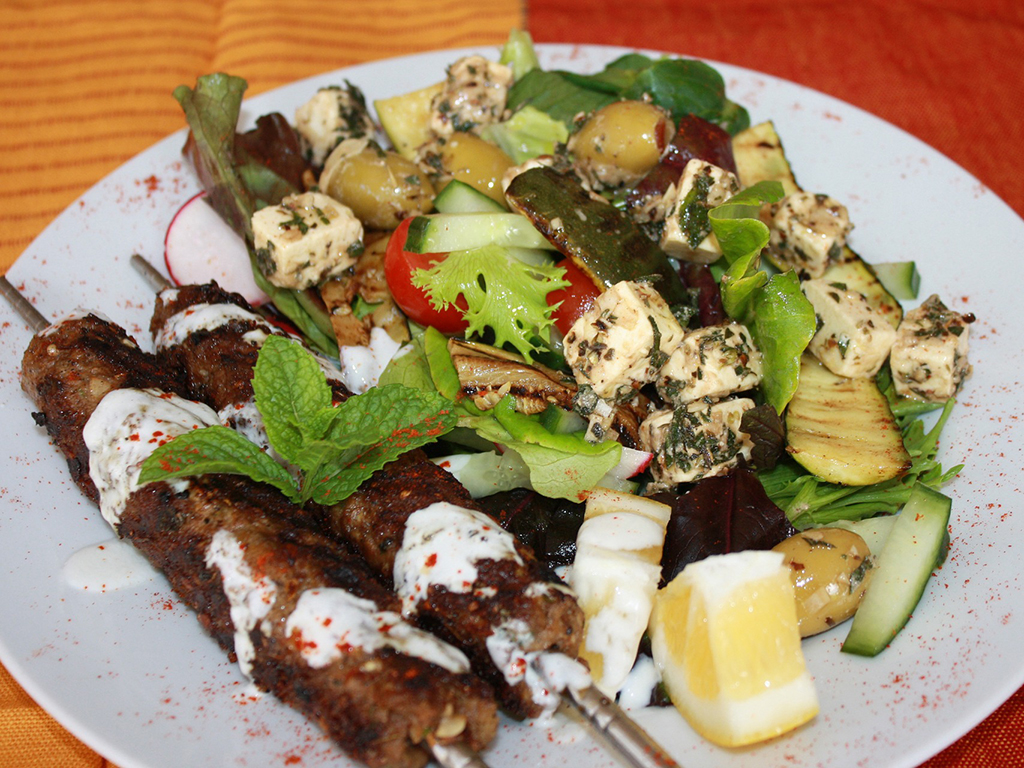 Liondi Traditional Greek Restaurant on Makrygianni Street near the Acropolis Museum has one of the best chicken souvlaki we have tried in Athens. The meat is perfectly moist and tender. The restaurant has a warm environment, great service, large portions and delicious homemade wine from the village of Liondi.
Go to En Athinais Alexandra near Syntagma Square for a delightful souvlaki lunch. The cozy, family-run restaurant offers great service and very well-priced traditional Greek food with generous portions. The pork, chicken, lamb and beef souvlaki are fresh and juicy, and the pitas are heaped with meat, tzatziki, tomatoes and french fries.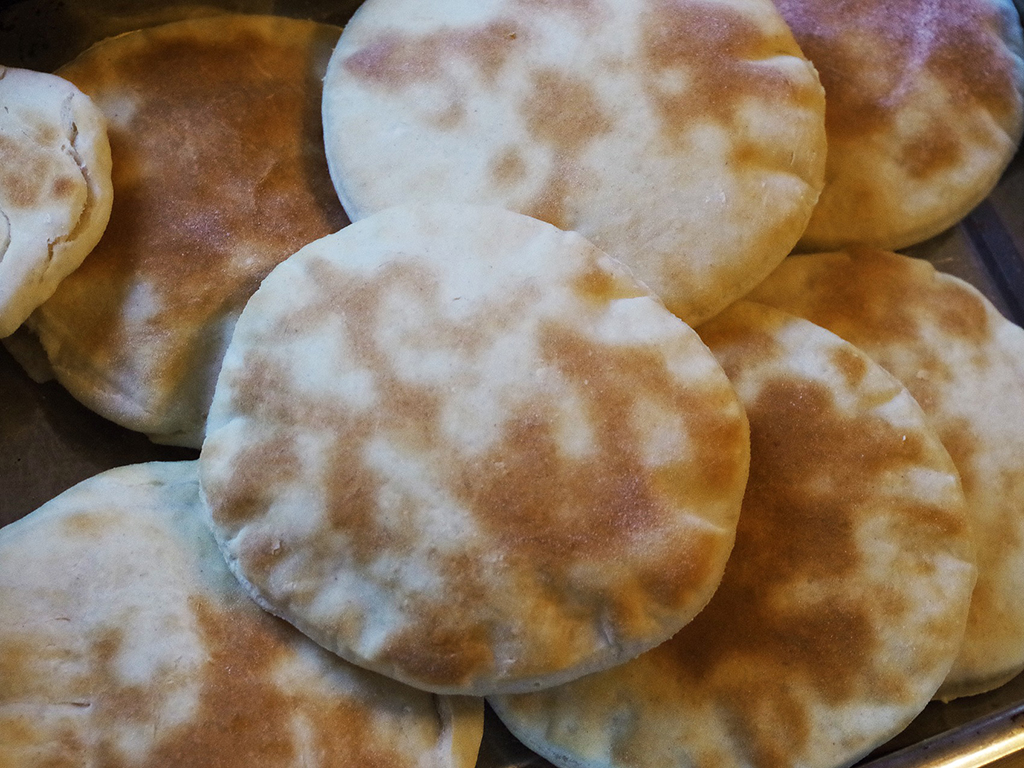 Efcharis in Monastiraki offers tasty grilled lamb and chicken souvlaki, as well as a variety of traditional Greek and Mediterranean dishes, seafood and salads. While exploring one of the city's busiest neighborhoods, stop here for a satisfying meal in a tranquil setting with a lovely courtyard. An added perk is the live music played in the evenings.
Lithos is a Greek tavern in the neighborhood of Psiri that offers hearty traditional dishes as well as delectable and authentic souvlaki. Our favorite is the chicken souvlaki, served with pita, mint and sweet potato. For dessert, satisfy your sweet tooth with baklava, ekmek (Greek bread pudding) served with vanilla ice cream, or yogurt with honey and nuts.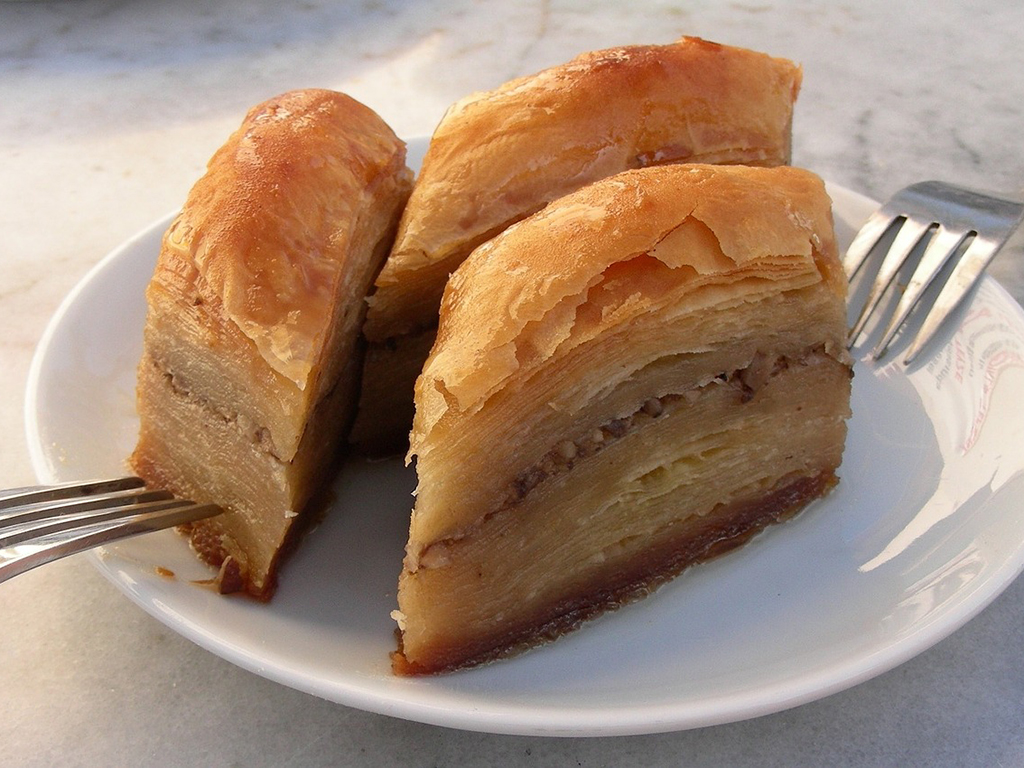 Vegan-Friendly

Vegans, fear not! You can still experience amazing Greek souvlaki in Athens, without any meat involved. Your best bet is to head to Cookoomela in Exarchia, the first vegan souvlaki shop in Greece. Opened in 2018 to rave reviews, the plant-based restaurant is named for the morchella mushroom, the main ingredient in their souvlaki. The souvlaki is rich and juicy, and they also have a lentil kebab which is equally flavorful. We recommend trying the homemade sauces and potatoes fried in extra virgin olive oil. Wash it down with Vergina, the only vegan Greek beer.
Vegan Beat in the neighborhood of Plaka is one of the most well-known vegan spots in Athens. It offers delicious vegan souvlaki that tastes authentic, as well as plant-based takes on other popular street food including burgers, wraps, falafel, gyros and more. The vegan tzatziki sauce is remarkable. You can also have your pick of fresh juices, smoothies and vegan desserts, including cake and chocolate mousse.
Other
For an exotic spin on Greek souvlaki in Athens, head to Mirch in Psiri. The restaurant offers traditional Indian dishes like chana masala, curry, saag paneer, samosas and tandoori chicken, but crowds line up for its specialty fusion "Indian souvlaki" - a heaping portion of chicken tikka and vegetables served in naan bread. Order it spicy for a kick to your taste buds. You can eat in or order it for take out.
To get a taste for all the food that Athens has to offer, check out our Athens food tour! Spending more time in Athens? Check out all of Context's private and small group options in the city—from the Acropolis to museums to excursions.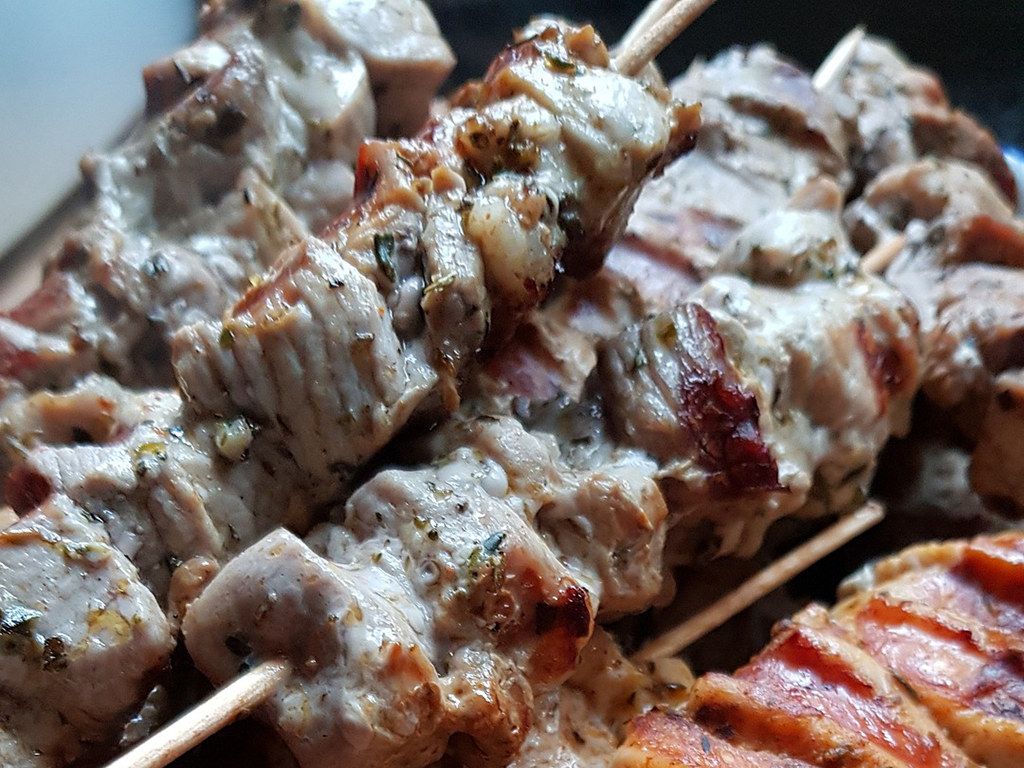 Want to learn with a true expert? Get a comprehensive view with one of Context's private or small group tours in
Athens
, or learn more about
Greece
with our interactive, live-taught seminars from the comfort of your own home.
Put Athens In Context with our other blog posts: