Tour Details
Tour Description
One can easily spend days discovering Amsterdam. Unfortunately, time is not always on our side when traveling. We've carefully crafted a full-day tour of Amsterdam that allows for an enchanting look at Dutch masterpieces, tilting gabled architecture, UNESCO world canals, and beyond. In the company of a local expert, we'll spend 7 hours unpicking the cultural, historical, and artistic heart of Amsterdam. We'll spend the majority of our day on our feet (it's a highly walkable city), or floating down the canal with plenty of time for interesting conversations.
Sites Visited
Includes
Skip-the-line Rijksmuseum tickets
Private canal cruise
Local Dutch lunch (at own expense)
We'll meet bright and early for our 'Amsterdam in a Day' tour, starting with our Rijksmuseum tour (with skip-the-line tickets). We will spend around 2 hours together discussing the major artworks of the Dutch Golden Age, including Rembrandt and Vermeer, as well as some lesser-known artists. We'll leave the museum with a foundational understanding of Dutch art history before learning more about the city itself. We'll pause for a short briefing on Amsterdam and the surrounding area (with relevant maps) before embarking on our comprehensive city introduction. This will involve discussing and visiting main sites such as Dam Square and the Royal Palace within Amsterdam's Old Town, among other stops. Our expert will paint a vivid image of this forward-thinking and artistic city, from the beauty of the canals to the quaint side of the bustling neighborhood, De Wallen. With a better orientation of the city, we will stop for lunch at a local restaurant or cafe. We'll use this time to re-energize and discuss anything from gastronomy to taxation or housing prices in Amsterdam. After lunch, we will move to the best vantage point of Amsterdam: the water. Architectural details not visible from the sidewalk are suddenly easy to spot and life gets a little bit slower. We will spend around 1.5 hours cruising down the historic waterways in a luxurious saloon boat. As we sail past the historical buildings of this neighborhood, we'll learn more about the origins of these grand canal houses and the role their owners played in Amsterdam's prosperity. As we wrap up our time together, we'll return to shore and get our bearings in the city again. We'll leave one another with a greater understanding and perspective of the city from the land and the water.


At the end of our tour, we will emerge with a deeper knowledge of how Amsterdam has evolved from a merchant stronghold to a predominant European cultural capital. We'll have ventured across the city to sites and museums relevant to the historic, cultural, and artistic identity of the Dutch. Hopefully, our Amsterdam in a Day tour will set us up for the remainder of our travel in the Netherlands and beyond.
FAQ
What happens if it's raining?
Our tours happen rain or shine. Our guides are great at adapting their route during changes of weather. Please bring an umbrella.


I would like to start at a different time. Is this possible?
The Rijksmuseum becomes very crowded throughout the day. We strongly recommend a 9:00 am start time, but we can certainly accommodate requests for other times.


I would like to book a car service. Is this possible?
It may be, but we don't recommend it. Our proposed routes are easily walkable and Amsterdam's city center is compact. Some areas of the city center are closed to car traffic, as well. If you do need a car service, please request this in your client notes at the time of booking and we will book this for you.


How long will we be on the boat for?
We will spend one and a half hours on the boat.


Do we need to purchase our own museum tickets?
No. We will purchase tickets on your behalf and your expert guide will have the advance tickets ready for you. If you are planning on purchasing a museum pass or tickets on your own, please let us know in your client notes and we will remove these from your order.


What costs will I need to cover on the day?
You will need to cover the cost of lunch.


Will the restaurant be able to accommodate those with allergies or dietary restrictions?
We do our best to accommodate everyone. Let us know when you book if anyone in your party has allergies or dietary restrictions. We will do everything possible to find a suitable location.


I want to see sites that you don't include in the itinerary. What should I do?
Can I swap the Rijksmuseum for the Van Gogh Museum?
Yes. Just let us know in your client notes at the time of your booking and we can adjust the itinerary to include the Van Gogh Museum instead.

Does this tour include any current temporary exhibitions at the Rijksmuseum?
The tour visits the Rijksmuseum's permanent collection. Your entry tickets are valid for temporary exhibitions as well, but often, it is necessary to separately book time slots for visiting the exhibition(s). If you would like to include a particular temporary exhibition, we can usually do so on a custom basis. Please get in touch with us for more information and updated pricing.


Why does this tour not include Anne Frank House?
Due to space limitations, we do not go inside Anne Frank House on any of our tours. Indeed, for this reason, the museum itself does not provide guided tours. Instead, they have an excellent self-guided exhibition which we highly recommend you explore independently. IMPORTANT: you should purchase timed tickets in advance to avoid potentially long queues. This can be done
here
, as soon as possible (tickets sell out up to several months in advance). We recommend our
Jews in Amsterdam tour
as a precursor to visiting the Anne Frank House, to gather historic context.
Where You'll Start
Tour Experts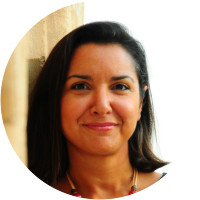 Art historian and curator Lora Sariaslan went to Knox College in Illinois, where she received her B.A. in Art History and Integrated International Studies, and received her M.A. in Art History from the University of Texas at Austin. Born and raised in Istanbul, Lora is currently pursuing her PhD at the University of Amsterdam. She was curator at the Istanbul Museum of Modern Art (Istanbul Modern) and prior to that worked at the Dallas Museum of Art in Texas, USA. She contributes to publications on modern and contemporary art as a member of AICA (International Association of Art Critics) Turkey and as the National Correspondent for the European Museum Forum (EMF) for Turkey.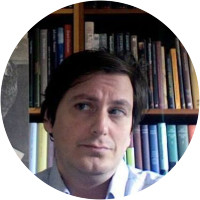 After finishing his studies in the History of Art and Archaeology at the University of Amsterdam in 2002, Sabry pursued a career in the antiquarian book trade, going on to run a fine art bookstore in Amsterdam, whilst also writing, lecturing and teaching about art. Later he dedicated more time to his work as a writer and art historian. Coming from a Jewish background, Sabry was also always interested in the Jewish history of Amsterdam and has thoroughly studied the life and work of Jewish artists living and working in the Netherlands in this century. He is currently writing a book about German Jewish emigree artists in Amsterdam in the interwar years. The work will come out in fall 2016, published by the renowned Jewish publishing house Querido. Sabry also has extensive guiding experience, specialising on the culture of the Low Countries. He expertise has a vast thematic scope that incorporates the art, architecture, literature and cuisine that helped shape the Netherlands as they are today.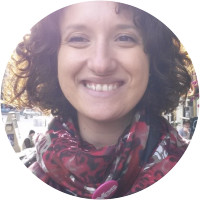 Belina is a freelance guide and art educator for several museums in Amsterdam. Prior to moving to Amsterdam, she lived for twenty-one years in Italy, where she achieved a Master's degree from the University Of Milan in History of Art and Critics. Her background includes experience in art history, cultural management, and art criticism. She is currently living in Haarlem.
Reviews can only be left by Context customers after they have completed a tour. For more information about our reviews, please see our FAQ.
Belina, our guide, was excellent. She was extremely knowledgable and went out of her way to show us off-the-beaten path points of interest. We were very glad to have spent our first full day in Amsterdam with a Context guide.
Jan. 4, 2020
Sabry was a fantastic guide. Very engaging and so knowledgeable. We all loved the day.
Dec. 22, 2019
Lora was an excellent guide and we thoroughly enjoyed our day with her. There was a glitch in where to meet apparently caused at the office which caused us to lose an hour of the tour and poor Lora had to run 40 min across town to get to us. Other than that, the day was great.
Oct. 29, 2019