Tour Details
Tour Description
Florence allows the visitor to step back in time. Offering a world-class Duomo, Michelangelo's Statue of David, and many other notable delights, the birthplace of the Renaissance has a wealth of substance. Our 'Florence in a Day' itinerary pulls together some of the city's highlights, allowing for a peek into this artisanal Italian center. In the company of a local expert, we'll start in the Uffizi Gallery before moving to discuss the many layers of history in the main historic center of the city. We will stop for lunch and continue our tour in the Accademia in the afternoon. This tour is a wonderful introduction for travelers with (maybe) just a day and a desire to soak up this spectacular Italian city.
Florence in a Day
For the art and art history lover inspired by the Renaissance
Includes an introduction to the city, visits sites such as the Accademia (Michelangelo's David) and the Uffizi Gallery as well as the exteriors of the Duomo, Ponte Vecchio and the Palazzo Vecchio. Local lunch (at own expense).
Discovering the Uffizi Gallery
Our walk begins at the Uffizi Gallery, which is arguably the greatest collection of Renaissance and Mannerist works of art in the world. We will begin with a short introduction in the Piazza, before entering the museum and spending around 2 hours inside. We'll be introduced to some of the museum's grandest pieces, as well as its lesser-known gems. We may view Renaissance works by Botticelli, Michelangelo, Giotto, and Da Vinci. We might then discuss some of the best examples from the Mannerist period, such as Parmigianino and Bronzino. As a group, we will spend some time contextualizing these works, both in respect to local history and their place in the canon of art. We may also look at the wider associations of these masterpieces in the political and social developments in their eras as our time together comes to a final flourish.


Florence City Walking Tour
We'll leave the collection behind as we move to have an introductory city walking tour. We'll view sites such as the "Arcone", a triumphal arch erected in 1895, the Ponte Vecchio and the exterior of Palazzo Vecchio. We'll continue our stroll through the city as the sight of Brunelleschi's Duomo comes into view. We'll spend some time discussing this intricate structure from the outside and the significance of the cathedral and nearby Baptistery in Florentine art and civic life. Our expert's route may continue deeper into the historical, political, and emotional heart of Florence: the L-shaped square, Piazza della Signoria. We will make a quick stop for lunch at a local restaurant or cafe and use this time to continue our discussion on any of the morning's topics or general questions we might have on Florence.


Accademia and Michelangelo
After lunch, we will continue our tour to the day's finale: the Accademia. Here, our expert guide will divulge more about the life of Michelangelo and how his techniques permanently altered the way that artists, particularly sculptors, would approach their craft. We'll talk about his career and patronage under the powerful Medici family. Of course, we'll spend some time admiring the Statue of David, Michelangelo's masterpiece and the showpiece of the Renaissance in Florence.


Takeaways
We'll conclude our 'Florence in a Day' with a deeper appreciation of what Florence has to offer. From outdoor architectural splendor to Renaissance triumphs, we'll have strolled through the city to sites relevant to Florentine (and European) history. Hopefully, our 'Florence in a Day, with Context' tour will set us up for the remainder of our travel in Italy and beyond.


FAQ
What is a private tour?
Our private tours are limited exclusively to travelers in your party. They are designed to provide a learning experience that is completely tailored to you and your traveling companions. Private tours give you more flexibility with scheduling (you decide when the walk best fits in your trip), the ability to tailor your itinerary (we'll work to match the itinerary to the interests and dynamics of your group), and more personalized time with your guide.
What happens if it's raining?
Our tours happen rain or shine. Our guides are great at adapting their route during changes of weather. Please bring an umbrella.
Where do we meet? Where does it end?
The tour meets near the Uffizi Gallery and ends at the Accademia. Your confirmation email will have the exact meeting point details along with a map. You are welcome to stay in the museum and explore more after the tour is done.
What costs will I need to cover on the day?
We will pre-purchase your skip-the-line tickets for both the Uffizi and Accademia. You will be expected to cover the cost of your lunch and any additional refreshments.
Is the Duomo included on this tour?
You will see the Duomo on this tour and discuss its exterior and significance. However, the tour does not include a visit inside the cathedral.
I want to see sites that you don't include in the itinerary. What should I do?
Please book our
Custom Florence Tour
if you are interested in alternative sites.
Where You'll Start
Tour Experts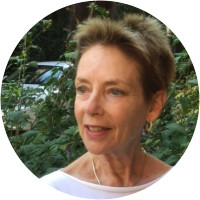 Cornelia has a PhD in art history from Columbia University and wrote her dissertation on Renaissance city planning. She is especially knowledgeable about Medici patronage. In addition to her research and teaching, Cornelia, a mother of a disabled child, runs an association dedicated to barrier-free travel in Florence and is author of "The Accessible Guide to Florence."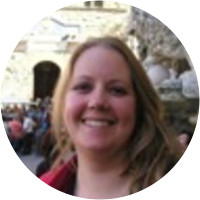 Elizabeth recently received her MA in Florentine Renaissance art from Syracuse University in Florence. Her interests include women's history and women artists, particularly by women in convents. In addition to leading walks, she also lectures at various universities and institutions in Florence.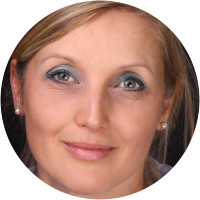 Valerie received her BA with distinction in Art History and Museology at the University of Florence, focusing on the Renaissance art market. Although German, Valerie was born and raised in Rome, making her eager to build bridges across different cultures. She also works for the educational department of the state museums in Florence, where her mission is to communicate art and culture as a means of understanding the visual signs that surround us.
Reviews can only be left by Context customers after they have completed a tour. For more information about our reviews, please see our FAQ.
Siro has fabulous!
Dec. 23, 2021
Siro covered a very broad range of art and history - and communicated the information very well.
Dec. 15, 2021
Alessandra was absolutely FANTASTIC-so incredibly knowledgeable, enthusiastic, down to earth and kind! Her depth and breadth of knowledge was incredible and she was very organized and engaging! We were never bored or tired - she balanced the day perfectly! I would highly recommend her and hope we have her again for a future tour!
Oct. 28, 2021