Tour Details
Tour Description
Please note 2021: Hagia Sophia was converted into a mosque in 2020. Therefore, any visit is dependent upon prayer hours.
The Basilica Cistern is currently closed and therefore not possible to visit.

The Hagia Sophia is the gem of Istanbul's Byzantine splendors. This architectural and artistic wonder reflects the essence of Istanbul through the ages, having served as a cathedral, mosque, and museum dedicated to both Christianity and Islam. This 3-hour Hagia Sophia Tour brings this architectural wonder to life, from Roman origins and the rise of the Ottoman Empire to today's secular Istanbul. Together, we'll develop an appreciation for the city's rich, varied cultural history, and how this has not only informed this magnificent landmark, but the city's identity as well.


"Our guide was very gracious, warm, knowledgeable and generous. She clearly loves sharing her cultural history with others, and her enthusiasm was contagious. She did especially well at putting everything into CONTEXT! We enjoyed her so much that we extended our tour with her into the afternoon, in order to have her guide us on a walk into the Grand Bazaar, the neighborhood with traditional hans, and the Spice Bazaar."
Hagia Sophia Tour
Our tour of Hagia Sophia begins outside the walls, walking amongst the 4th century ruins of the Roman empire. The ancient hippodrome, hidden cisterns, crypts and artifacts frame the backdrop of civilization during the rise of Constantinople. Masters of urban planning, it was here that the Romans laid the foundation for the rise of the Byzantine Empire.


An Evolving Building For An Evolving City
Just beyond the ruins lies the magnificence of
Hagia Sophia
itself. Built by Constantine the Great in the sixth century, this was the largest church in the Roman empire, and held the title as the largest cathedral in the world for more than a century. Underneath Hagia Sophia's impressive dome, discover Byzantine architecture at it's finest, boasting rich mosaics of religious importance, remnants of the church's transformation to a mosque in the 15th century, the Weeping Column, the Sultan's Lounge, and the Omphalion, where Byzantine emperors were crowned. Touring this singular building will provide a deep appreciation of Istanbul's vibrant history.
FAQ
Is there a dress code for your tours in Istanbul?
Yes, sites visited on this tour are considered holy places. Shoulders and knees must be covered. Dresses and shorts must be below knee level, and shoulders must be covered (zip-on jackets or scarves are acceptable). We recommend bringing along scarfs or shawls to be able to cover those body parts.
These rules may seem unduly strict, but remember, you are a guest visiting sites that are regarded as a religious sanctuary.
Where You'll Start
Tour Experts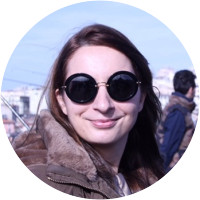 Yaren is a licensed guide, an art historian and an archaeologist. She has been working as a tour guide for 20 years. Her interest in history led her to study art history and archaeology at Istanbul University. Being born and raised in Istanbul, she has a passion for making the city as accessible, interesting, and inspirational as possible.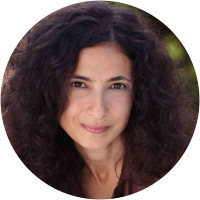 Born in the Aegean city of Izmir, Reyan studied English Language and Literature at Istanbul's Bosphorus University and received her master's degree in Documentary Production at the Northern Media School in England. She has worked for various newspapers and magazines as a reporter/editor and has traveled all around Anatolia, the Turkish heartland for the travel supplement of one of the best selling Turkish newspaper, Hürriyet. Amongst some of the magazines she wrote for is National Geographic, Turkey. Reyan worked as a producer- researcher for foreign TV channels, such as BBC, Finnish TV YLE and also worked as a script writer/ researcher in various documentaries filmed in Turkey and abroad on travel and different cultures of the world. She traveled and worked as Asst. Expedition Leader with Starquest Expeditions based in Seattle, USA, for their expeditions ''Around The World By Private Jet''. She also acted as an advisor for TRT (Turkish State Television) for their documentary series. She has been working as a professional tourist guide since 1989 and has a certificate of specialization on Istanbul. She herself enjoys to walk in Istanbul discovering new routes for her guiding, photography and culinary purposes. She not only sees Istanbul as a historical treasure while reflecting that on her tours but a great destination to get an insight into the lifestyle, culture and culinary traditions of the people of Turkey in depth and likes to share this as a complete experience with her guests. Her interest in the social issues in her own country and the world led her in the way of becoming an independent documentary maker. Her documentaries still continue to be screened at many film festivals in Turkey and around the world, receiving some awards. Reyan Tuvi has three guide books on Turkey, is still writing feature stories, travel articles, continuing shooting documentaries and sharing her passion for her country through guiding.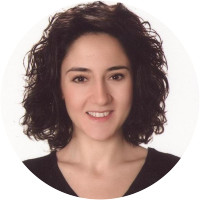 Betul was born in Bursa, Turkey in 1981. She went to university in Izmir and studied Classical Archaeology at Ege University. She participated in the archaeological excavations at the ancient city of Antandros located on Northern Aegean coast. Following graduation, Betul spent one year in the United States studying English. While there, she worked at Smithsonian Institution National Museum of Natural History as a volunteer. Upon returning to Turkey, Betul started work as an archaeologist in one of the biggest archaeological projects of Turkey (Istanbul Marmaray Underwater Tunnel Project). While working for the Marmaray Project, she received a Master's degree in Art History from the Istanbul Technical University in 2011. Betul has been guiding tour groups all around Turkey since 2011.
Reviews can only be left by Context customers after they have completed a tour. For more information about our reviews, please see our FAQ.
We enjoyed spending 3 hours speaking with and learning from Ebru. She brought the past to life both outside and within the Hagia Sophia. A great addition to our first trip to Istanbul.
Sep. 8, 2019
Ebru was just the kind of guide we wanted: super informative with a real depth of knowledge and amazing English. She was just perfect and we loved every minute of our tour with her. If you are looking for historical depth, this is the person you need. Brilliant. Thank you Ebru.
Jun. 20, 2019
Context never disappoints, and Ebru was totally amazing! She gave me this tour, and also Istanbul's Magnificent Mosques. Ebru is so knowledgeable and obviously passionate about her topics, that I am grateful to have met her. I learned so much about the incomparable Hagia Sophia, as well as the broader history of the Ottoman Empire and Islam itself. Easily the highlight of my fantastic trip to Turkey. Thank you!
Jun. 5, 2019