Tour Details
Tour Description
Westminster has been at the heart of the governmental system of England (and later, Great Britain) since the Norman Conquest in 1066. Originally the site of the main royal palace in London, whose vestige survives in Westminster Hall, it has, over the centuries, become the seat of parliamentary democracy. The area in its immediate vicinity, specifically Whitehall and Parliament Square, has seen the development of grand building works housing royal palaces, government departments, and the Supreme Court. Westminster Abbey (the subject of our
Westminster Abbey Tour
), the other focal point, has also played an important role in the history of government, hosting coronations, royal weddings, and funerals, and serving as a necropolis for the kings and queens of England. On this London Parliament tour, guided by a local historian, we will visit these and other important sites for the development of Britain's government while discussing the evolution of democracy and monarchy.
London Parliament Tour
We'll begin our discussion in the early years of Parliament, which served as a council of tenants-in-chief to William the Conqueror. From there, we will chart its rise to power, which culminated in the supremacy of the representative House of Commons in the nineteenth and twentieth centuries.
Trafalgar Square
As we're discussing the origins of Parliament, we will stroll through Trafalgar Square to the statue of Charles I, who looks down Whitehall towards Westminster. From here, we will explore how this king's determination to rule by divine right led to civil war and his ultimate overthrow and execution. We will continue down Whitehall, past Horse Guards' Parade, where the royal bodyguard has traditionally been barracked, toward the Whitehall Banqueting House, part of a seventeenth-century palace complex, which is the masterpiece of architect Inigo Jones and was intended to exemplify royal power and prestige through the painted decoration of Peter Paul Rubens.
Decoding History
We will then examine the architectural vocabulary of many of the ministries of state, a vestige of imperial times during which time it administered the civil service of the British Empire, contrasting the modest frontage of Number 10 Downing Street, the official residence of the Prime Minister, with some of the more opulent architecture associated with government.
The Figures of Parliament
Continuing on into Parliament Square we will examine some of the important figures in the history of parliamentary democracy who are celebrated here: Simon de Montfort, the knight who fought Edward I to establish parliamentary rights; Oliver Cromwell, the leader of the Parliamentary faction in the English Civil War and de facto ruler of England in the 1650s; Winston Churchill, famed Prime Minister during the Second World War (whose legacy we also explore on our
Churchill War Rooms Tour
); David Lloyd George, the Prime Minister during the First World War; and Benjamin Disraeli, Queen Victoria's favorite Minister.
The Houses of Parliament
We will discuss the 1834 rebuilding of the Houses of Parliament after the Great Fire and the choice of the Gothic style in its reconstruction. We will visit the surviving ancient buildings that formed the medieval palace: the Jewel Tower, built to house Edward III's treasury in 1365, and Westminster Hall, one of the largest medieval structures in England and the setting for coronation banquets and important trials alike.
Take Aways
Wrapping up, we'll discuss the English Parliamentary system, made up of two 'houses,' the Commons and the Lords, and how this has changed over the centuries. We will consider the new Supreme Court building and the role of the judiciary in the government of England through the ages and, finally, we may visit Westminster Abbey, once the glory of medieval monarchy and now the setting for coronations where monarchs are anointed by the will of the people in Parliament. Visitors will leave having gained a deeper understanding of British and global political history.
FAQ
Where do we meet? Where does it end? The walk begins and ends in the Westminster neighborhood. Your confirmation email will have the exact meeting point details along with a map, and emergency phone number.


Is this a walking intensive tour? No, this is mostly concentrated in and around Westminster. There are some opportunities to sit if needed.


What if it's raining? Tours operate rain or shine, although this tour takes place mostly indoors.


Do we go inside the venues or just see them from the outside?
We'll go into the Banqueting House and go by Westminster.
These sites will occasionally be closed for special events or if the Houses are in recess.
We do not go in and listen to the debates in the House of Commons and the House of Lords because the lines are just too long. Debates take place Monday through Friday, you can review the exact schedule
here
. This can be arranged on a private custom basis, please note your interest when booking.
Does this tour go inside of Westminster Abbey? Westminster Abbey is not included on the standard 2.5-hour tour, but can be done if booking privately. Please note your interest when booking, we'll reach out to you about duration and pricing.


Does this tour go inside of the Houses of Parliament?
No, tours of the House of Lords and House of Commons are only offered by Parliament itself. You can find more info
here
. We will usually include Westminster Hall, which is part of the Parliament building complex, unless it is closed for a special event. Keep in mind, Westminster is huge and the Houses of Parliament are only one part of it!
Where You'll Start
Tour Experts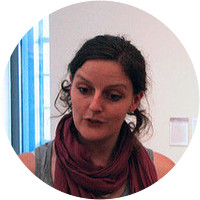 Sarah has lived and worked in London all her life, but pops over to Rome fairly often. After completing her MA in History of Art at University College London, specialising in late 19th Century French Painting and mid 20th Century Art, she has worked in different areas of the contemporary art world in both London and Rome, before deciding to focus on gallery education. This necessitated a far greater knowledge base, so Sarah trained to be a guide and qualified as a City of London Guide and as a Blue Badge Tourist Guide in 2008. She now works as a guide, specialising in Museums and Galleries as well as tours for children and young people, she teaches courses in art history and the history of London at the University of Richmond and works as a gallery educator at the National Portrait Gallery and the Dulwich Picture Gallery, specialising in tours for older people and people with Dementia.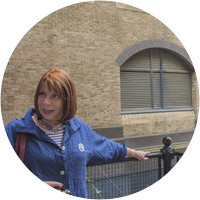 Sue was born a Londoner and has lived in several other cities including Seoul, Berlin and Washington DC. Since returning to London, she has spent the last three years studying its art, architecture, literature and history. Sue holds a research MPhil in History of Art from the Barber Institute, Birmingham University and has specialist knowledge of Victorian Britain through her study of its painting and literature. Her thesis, on symbolism in Victorian Art, focused on the work of the Pre-Raphaelites and she has also made studies in 20th Century American art. Sue is fascinated by London's history and is most interested in the artists and writers who have helped to define it. She loves to recount stories of their lives and works, and their connections with each other and the city.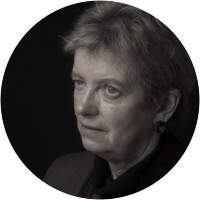 Philippa is an Oxford educated historian with specialist training in Art History. A qualified teacher with over 15 years experience as a resident guide and teacher at Dulwich Picture Gallery. For the last two years she has been on an intensive course learning about this great city. A Londoner all her adult life, she enjoys all aspects of the city, from the architecture to the food markets, from the parks and riverside walks to the galleries and city churches. Her particular interests are the quirkier, less well-known places which only a long standing Londoner gets to know.
Reviews can only be left by Context customers after they have completed a tour. For more information about our reviews, please see our FAQ.
This was our fifth tour with Context and it did not disappoint. Peter was wonderful and super knowledgeable. He was very attentive to our 13 year old. It's always great learn so much from well known landmarks. It was a great way to spend a couple of hours, even in the mizzle.
Nov. 30, 2019
The tour was fantastic. We've been to London countless times and yet learned so much on this tour. It was engaging and offered fresh insights and perspective.
Nov. 9, 2019
The only thing you could do to improve would be to clone Peter. He is incredible! Smart, articulate, and very funny. He brought history alive with a smile.
Oct. 28, 2019