Tour Details
Tour Description
The National Gallery houses one of the greatest collections of Western paintings in the world. From a striking Northern Renaissance collection to one of Da Vinci's finest, through the Post-Impressionists, a walk through the National Gallery is akin to a stroll through the annals of western civilization's best works. This National Gallery Tour, led by an art historian, will lead us through an in-depth exploration of the Gallery, providing a sense of context and progression to this unparalleled collection.
National Gallery Tour
We begin the visit in the Sainsbury Wing, where the Gallery houses its earliest works—paintings from 1250-1510, encompassing Late Gothic, Early Renaissance, and Renaissance art. Our discussion will revolve around the development of painting, and how the context and function of works of art shaped their appearance from exquisite, jewel-like private devotional altarpieces to Raphael's grand and spatially sophisticated Ansidei altarpiece. Our course through this wing will depend on our guide's intellectual proclivity and the interests of the group, but our focus will include such works as Paolo Uccello's The Battle of San Romano, Jan Van Eyck's Arnolfini Portrait, Botticelli's Venus and Mars, and Leonardo Da Vinci's Madonna of the Rocks.
"Really great! We had been to the gallery numerous times but our guide really gave us new insight."
A Walk through Western History
During our walk, we will stop to consider works by artists like Raphael, Michelangelo, and Leonardo da Vinci, discussing their investigations into the human figure and analyzing their use of perspective and light to achieve works of subtle psychological tension and complex but balanced compositions.


We might then move on to discuss how Baroque artists like Peter Paul Rubens and Caravaggio used compositional devices, such as the structure of the space, the presence of light and shade, and the human figure itself to create dramatic scenes. Alternatively, we could examine the expert handling of paint and subtle control of lighting effects employed by masters of the Dutch 'Golden Age' of the seventeenth century, whose portrayal of everyday life was unsurpassed and whose interest in the manipulation of perspectival techniques is epitomized by Van Hoogstraten's delightful 'peepshow' view of a bourgeoisie interior.
Forward in Time
Depending on the interests of the group, we can then explore other periods represented in the Gallery and consider the stylistic and technical devices employed by artists in order to achieve their specific aims, depending on the period, the fashion, or the desires of the patron. We will finish the walk in the late 1800s with works by Claude Monet, Edgar Degas, Vincent Van Gogh, and other Impressionist and Post-Impressionist artists. In light of the works we have considered throughout the tour, we will examine how these artists challenged the traditional conventions of depiction.
Take Aways
This personalized walk through 700 years of Western art and history will supply the visitor with not only a unique visual experience, but also an understanding of key moments, characters, and movements in the history of art.


FAQ
Do we go inside the venues or just see them from the outside?
The tour takes place inside the National Gallery.


Will you pre-purchase tickets?
The permanent collection of the National Gallery is free to visit, so no tickets are required, however donations are appreciated. If you are interested in seeing one of the temporary exhibitions, please indicate this in the tour notes and we will be in touch about arranging tickets (at an additional cost).


Is this tour good for kids?
Is this tour suitable for visitors with mobility issues?
Yes, all the tour takes place inside the museum and it isn't a walking intensive tour. The National Gallery is fully accessible and has plenty of places to sit.
Where You'll Start
Tour Experts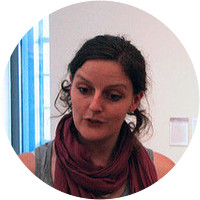 Sarah has lived and worked in London all her life, but pops over to Rome fairly often. After completing her MA in History of Art at University College London, specialising in late 19th Century French Painting and mid 20th Century Art, she has worked in different areas of the contemporary art world in both London and Rome, before deciding to focus on gallery education. This necessitated a far greater knowledge base, so Sarah trained to be a guide and qualified as a City of London Guide and as a Blue Badge Tourist Guide in 2008. She now works as a guide, specialising in Museums and Galleries as well as tours for children and young people, she teaches courses in art history and the history of London at the University of Richmond and works as a gallery educator at the National Portrait Gallery and the Dulwich Picture Gallery, specialising in tours for older people and people with Dementia.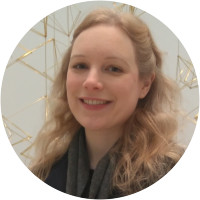 Francesca grew up in West Wales, but coming from a long line of Londoners she soon found herself living and studying in the capital. She completed both her BA and MA at the Courtauld Institute of Art, specialising in Aesthetic Movement art and interiors. Whilst studying, she kept herself busy running the family events programme at Westminster Abbey and volunteering on the education programme at Dulwich Picture Gallery. After graduating in 2008, she went to work at the Royal Academy of Arts organising visits to historical properties and collections in and around London. Since 2013, she has lectured on the history of interior design at KLC School of Design. She also works as a gallery educator, planning and delivering workshops that engage young people in the visual arts. She has written widely on exhibitions and private collections, with a recent focus on producing art history learning resources.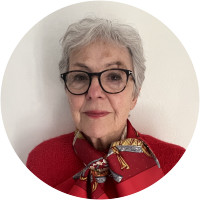 With a French mother and Irish father, Suzanne was born and educated in Birmingham. She attended the Ecole du Louvre in Paris and Westfield College London, before working at the V&A, and Hodder Educational and Phaidon Press. She is qualified as a Clerkenwell and Islington Guide, City of London Guide and Blue Badge. Suzanne has lived in London most of her adult life and has cycled, walked and nosed around its streets for 45 years, learning to see and appreciate the many-layered qualities of the city, and getting to know its museums and great buildings. She has studied history and art history all her life. She is deeply passionate about sharing the rich history of the city, how extraordinary human beings can be, and what those human beings can create.
Reviews can only be left by Context customers after they have completed a tour. For more information about our reviews, please see our FAQ.
Let me know when you decide to offer a seventh star in your ratings, and I'll award it to Fran
Apr. 30, 2023
Excellent all the way around!
Apr. 18, 2023
Franchesca was brilliant. We learned so much and had a wonderful time.
Apr. 10, 2023
See the National Gallery with Context
Get to know one of the art historians leading this tour