Tour Details
Tour Description
The Victoria and Albert Museum possesses one of the world's greatest collections of decorative art and design in the world, with a collection running the gamut from preparatory materials for the Sistine Chapel to exquisite Islamic art, like the Ardabil Carpet. Our Victoria and Albert Museum Tour, led by a local historian, explores not only the history of the V&A, delving into its origins in the 1851 Great Exhibition, but provides a comprehensive look at a few of the most important galleries in this expansive museum.
Victoria and Albert Museum Tour
After receiving a brief overview of the museum's history outside the building, our tour will continue inside the museum with a visit to the famous Raphael Cartoons (1515-16), which were created by Raphael as preparatory drawings for tapestries intended to hang in the Sistine Chapel (nota bene: for those also headed to Italy, we offer a
Vatican Museum Tour
), but which today are considered works of art in their own right. Raphael's drawings depict scenes from the lives of St. Peter and St. Paul; we will analyze each in some depth with a discussion of the history of the cartoons, the Renaissance ideals in art, and the relationship between painting and tapestry weaving. We will continue by discussing the history of art and sculpture in the sculpture galleries with works by the Baroque sculptor Bernini, the neoclassical artist Canova, and the late-nineteenth century sculptor Rodin before moving on to the Cast Courts, which contain casts of artworks and objects from around Europe. The collection includes casts of Michelangelo's sixteenth-century 'David', of the first century Trajan's Column, and of the spectacular sixteenth century tomb of St. Sebaldus. Here, we will discuss the Victorian interest in collecting casts.
A Global Collection
From the Cast Court, we'll move to the British Galleries, which chart the changes in British art and design from the Tudor monarchs in the 1500s to Queen Victoria in 1901, in order to consider in greater depth how different styles arose over the centuries and how the social, cultural, and historical contexts influenced these changes. We will focus on a diverse array of objects such as the sixteenth-century 'Great Bed of Ware', the writing box belonging to Henry VIII, the eighteenth-century Rococo music room from Norfolk House, and the Arts and Crafts style as represented by William Morris in the late nineteenth century.
The Islamic Gallery
We will then compare this emphasis on style and design in Western European production with a visit to the Islamic Gallery, where we will focus on the sixteenth-century 'Ardabil carpet' in relation to the function and design of the art object in the Islamic world as well as the tension that developed between art production and science. Here, we will also explore the effects of trade and cultural exchange on design.
Take Aways
Then, depending on time and interest, we can explore the extensive fashion collection (on which we also offer a
Victoria and Albert Museum Fashion Tour
), visit the exquisite jewelry galleries, or alternatively discuss the form and function of glass over the centuries.
FAQ
What's in the V&A museum?
The Museum's collections span over 2000 years of human creativity, in virtually every medium and drawn from across Europe, the Middle East, India, China, Japan and many other parts of the world.


Is it true that we can see a replica of the Trajan's Column?
Yes, the tallest object in the collections is a plaster cast of Trajan's Column, reproduced from the marble original in Rome. It is displayed in two separate towers which if put together would reach 35.6 m high.


Do we need to pay a ticket to get in?
No, unless you want to see one of the temporary exhibitions, the museum is free. However, donations are greatly appreciated.
Where You'll Start
Tour Experts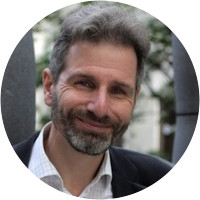 Tim Hochstrasser is Associate Professor of International History at LSE where he lectures on early modern European history, culture and political thought. He was educated and has taught at the Universities of Cambridge and Oxford. He is particularly interested in the Enlightenment era of European Thought but believes that the relationship between events and ideas can only be fully understood by taking seriously the architecture, town planning, design, art history and music within any period. He tries to reflect this holistic approach to history in his writings and teaching. He has lived and worked in London for many years and regularly takes groups of students out on London walks and expeditions to galleries so that they can experience the material culture of history first hand.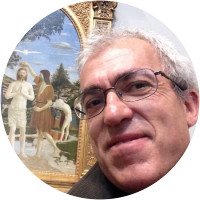 Maurizio is originally from Cortona, Italy. He studied as an interpreter and continued on with a second University Degree in Languages and Visual Arts in Siena (with Honours). He worked as teacher, interpreter and guide in Italy until 1990 the year when he settled in London. Since then he qualified as a Blue Badge Guide and City Guide. He receive a third University Degree in Philosophy and Theology University of Louvain (Belgium) London campus (Allen Hall). He attended visual arts courses at the Victoria and Albert Museum, Tate Gallery and City Lit. He has become an Art Expert for Tate Galleries. Alongside with his guiding, he is also tutoring and lecturing for the Tate Galleries and the Institute of Tourist Guiding (History of Art).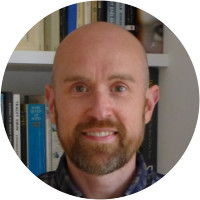 Alan Montgomery was born and raised in Scotland, but has spent most of his adult life in London. Having achieved an MA in Art History at Glasgow University, he worked for many years in the art world at both an international auction house and an antique dealer. In recent years he has returned to academia, achieving an MA in Classical Civilisation in 2011, and has recently completed a PhD in which he analysed eighteenth-century attitudes towards the ancient Roman world. In addition to his work for Context Travel, Alan also writes catalogue essays on Contemporary Art for a leading auctioneer. Elected a Fellow of the Society of Antiquaries of Scotland in 2017, he has just started work on a book inspired by his PhD research, which will be published by Edinburgh University Press in 2020.
Reviews can only be left by Context customers after they have completed a tour. For more information about our reviews, please see our FAQ.
I have mobility issues and Allan made it all easy. Allan is extraordinarily knowledgeable and it is lovely that the sharing of that knowledge can be a conversation rather than a lecture. The V&A is a treasure trove. I saw a lot and have barely scratched the surface. Now that I have had an introduction I am sure that I will go back. The Crash Course was a wonderful introduction. Mary H
Sep. 25, 2019
My reviews must be getting boring, I can't find anything to improve. We enjoyed our tour with Hattie. The V&A is such a hodgepodge of stuff it would be easy to get overwhelmed or get bogged down in just one area without a guide. Hattie didn't try to see everything but gave us a series of glimpses to give us a sense of the breadth and quality of the collections. This tour was also well paced and included a timely tea break. We stopped a few minutes early, at our request, just because we couldn't absorb any more and would just be mechanically checking things off the list. But we did end with a sense of the organization of the collection and could identify some other areas we'll want to see on a return visit. Hattie is very personable and we enjoyed hearing her background. We shared a lot of common interests, like picture frames, that made the tour more of a conversation.
Jan. 22, 2019
Alan was extremely knowledgeable. It was like spending 3 hours with a good friend who shared his knowledge of the V&A. As he said, it wasn't a lecture but a conversation.
Jun. 23, 2018