Tour Details
Tour Description
In this three hour Introduction to Madrid tour we'll join a local architect, historian or other expert guide to explore the central, medieval district of Madrid and get an understanding of the city's history, urban development and key monuments. This is a solid introductory walking tour perfect for the first few days of your visit. We offer this tour as either a small group or private tour option to fit the needs of your group.
Introduction to Madrid through the Centuries
We'll take to the streets of central Madrid as our expert guide traces the trajectory of Spanish monarchy through to French occupation, Civil War, and dictatorship in the 20th century, starting with the city's Moorish roots. The approach will be an overview of these seminal events, designed to give us our bearings. Much of our tour will focus on the medieval core of the city near Plaza Mayor, which has remained remarkably unchanged since the period of the Habsburg dynastic rule of the Spanish throne (1516-1700), which we will discuss in detail.
Madrid with an Expert
We'll also look at non-academic topics like cuisine, local craftsmanship, and the cultural life of Madrilenos. As part of this discussion, we'll poke our heads into the market to learn about jamon Iberico and the timing of meals, or pop into one of the most traditional and popular chocolate cafes in the city. We'll certainly stop in Puerta del Sol, where the uprising against the French in 1808 took place and where the terror attacks of 2004 are commemorated, allowing us to discuss the pattern of strife and conflict that have shaped Madrid and Spanish history.


For more on Franco's rise to power, for instance, we recommend our Madrid Civil War Tour. Or, to see the controversial Valle de los Caídos monument at which Franco is buried, consider our El Escorial Day Trip from Madrid.
FAQ About the Introduction to Madrid Tour
What is a private tour?
Our private tours are limited exclusively to travelers in your party. They are designed to provide a learning experience that is completely tailored to you and your traveling companions. Private tours give you more flexibility with scheduling (you decide when the walk best fits in your trip), the ability to tailor your itinerary (we'll work to match the itinerary to the interests and dynamics of your group), and more personalized time with your guide.


What is a small group tour?
Our small group tours cover many of the same itineraries as our private tours, but they place you with other travelers in groups of 6 or less. They operate on a pre-scheduled calendar, and are designed to provide an opportunity to engage with and learn from other travelers. Most of our small group tours require at least 3 participants to run, although there is some variation from tour to tour. As you sign up for a tentative tour we display the minimum number required in order to confirm.
Will this tour include the Royal Palace?
Our tour will examine the palace from its exterior. We will not enter the palace on this tour.
I'm traveling with my family. Is this walk suggested for children?
As part of our
Family Program
, we offer a
Madrid for Kids
tour.
Is this tour walking-intensive and/or wheelchair accessible?

This tour is fairly walking-intensive and the route may include narrow sidewalks and cobblestoned streets. Please contact us to discuss in more detail your mobility concerns so that we can best advise. We are also happy to design a private, customized tour for visitors with mobility concerns.
Where You'll Start
Tour Experts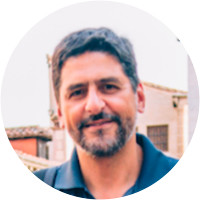 Héctor was born and raised in San Juan, Puerto Rico. He obtained a B.A. in Architecture and Humanities and an M.S. in Historic Preservation from Columbia University, New York City, and in 1996 he studied at Rome's International Centre for the Conservation and Restoration of Cultural Property. He returned to Puerto Rico to become Executive Director of Heritage Programs at the Institute of Culture, and then worked independently on research projects for historical and archaeological sites in the Caribbean. In 2003 he moved to Madrid, where he is currently working on his PhD thesis in Colonial Latin American History. Héctor has taught undergraduate courses in the History and Theory of Historic Preservation, Spanish and Latin American History, and Spanish Culture and Civilization at universities in Puerto Rico and Spain. He has a particular passion for Spanish cities and fortifications of the Middle and Early Modern ages. Héctor speaks Spanish and English fluently, and has an intermediate level of Italian.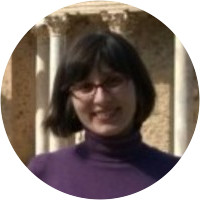 Barbara Perucka has been living for more than five years in Madrid. She earned her Ph.D. in Art History, as well as her Bachelor's degree in Italian Philology, at Adam Mickiewicz University in Poznań (Poland). Her research interests focus on medieval painting, art at European courts, and travel literature. Her doctoral thesis was dedicated to the decoration of a French manuscript "Livre des merveilles" (Book of Wonders, Paris, Bibliothèque nationale de France, ms. fr. 2810). She has published papers about late medieval tapestries and medieval illustrated accounts of a journey, and was a professor of art history at Adam Mickiewicz University in Poznań and Nebrija University in Madrid. She also received several research grants in Paris, Dijon, Vienna, Pisa and Brussels.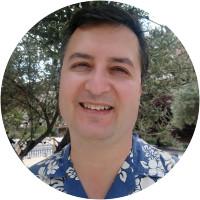 Chris Kostov is a lecturer in history and international relations at Schiller International University Madrid, Spain. He obtained his Ph.D. in history from the University of Ottawa, Canada in 2010. He has specialized in modern European history, ethnic nationalism and Canadian Studies. Dr. Kostov is the author of 2 books, 1 e-book and a number of academic and encyclopedia articles dealing with a wide range of topics from modern Balkan history to Canadian immigration policy and Native American cultures. His diverse interests allow Chris to see Madrid from different angles. He is especially interested in the ethnic, cultural and linguistic diversity of the city as well as the history of Madrid and Spain starting from pre-Roman times.
Reviews can only be left by Context customers after they have completed a tour. For more information about our reviews, please see our FAQ.
Can't say enough positive things about this tour. Hector, our guide, is a treasure - extremely knowledgable (BA in architecture, PhD in history), enthusiastic & interested in his subject matter, and perhaps most importantly, able to convey everything in a clear, concise & engaging manner. He's also a super nice guy. He really brought the history of Madrid & Spain alive for us. He also provided lots of recos for other things to do, places to eat, etc. This was our 5th or 6th Context tour and while we have enjoyed them all, this one was definitely the best.
Nov. 29, 2019
Jesus' passion and knowledge of Madrid was impressive. Even better was his flexibility to expand on our interests, and deliver a multitude of interesting, often unknown, fun facts. The tour helped us fall in love with Madrid and want to learn more about the fascinatingly beautiful city. The tour exceeded our expectations. Thank-you.
Oct. 28, 2019
Chris was a pleasure, and the tour was a wonderful re-introduction to Madrid.
Oct. 27, 2019