Visitors to Spain often prioritize a trip to Barcelona's beaches, or a weekend exploring the streets of Seville. While we can't get enough of Catalan culture and we're in awe of Andalusia, we tell everyone we know to carve out at least 36 hours for Madrid. The captivating Spanish capital has a diverse past that encompasses more movement—both artistic and political—than most other European capitals can shake a stick at. The development of Moorish culture, the rise of the Spanish monarchy, the devastating French occupation, a bloody civil war, and the authoritarian dictatorship of General Franco (to name just a few): Madrid has seemingly seen it all.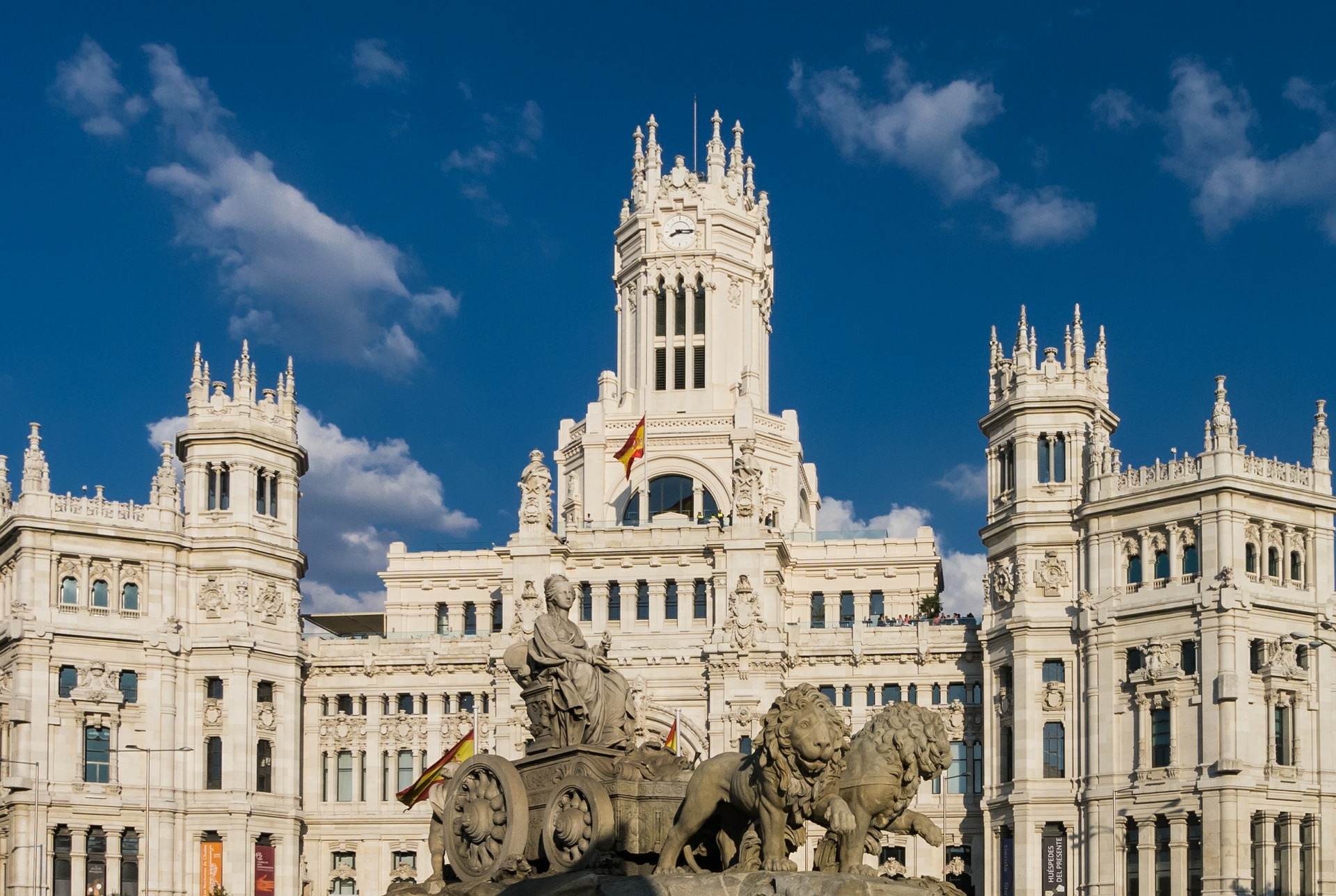 Today, the city combines these nuanced narratives with incredibly blue skies, fantastic international restaurants, and hip boutiques—all perfectly lovely. Yet, for all their appeal, we find that the soul of the Madrid is best encountered in the traditional tapas bars and shops (and Madrileños) tucked away in side streets, waiting to tell their tales. What follows is our Context take on how to spend 36 hours in Madrid:
Day 1
10am
When there's as much to immerse ourselves in as there is in Madrid, we don't waste a single second: we usually drop off your bags like hot potatoes then take advantage of the morning light to explore the oldest part of the city. The Puerta del Sol—though not the most beautiful of Madrid's many plazas (we're happy to engage in debate here)—is the site of Kilometer Zero, a small stone plaque marking the geographical center of Spain. From here, a wander towards the more picturesque Plaza Mayor, Madrid's 400-year-old central square planned by Felipe II in 1619, is in order. We'd recommend taking this stroll as part of our Introduction to Madrid tour, where a PhD scholar like Barbara may point out the illustrations on each of the plaza's lamp posts that depict the area's dramatic history (think: coronations, festivals, bullfights, and Inquisition trials).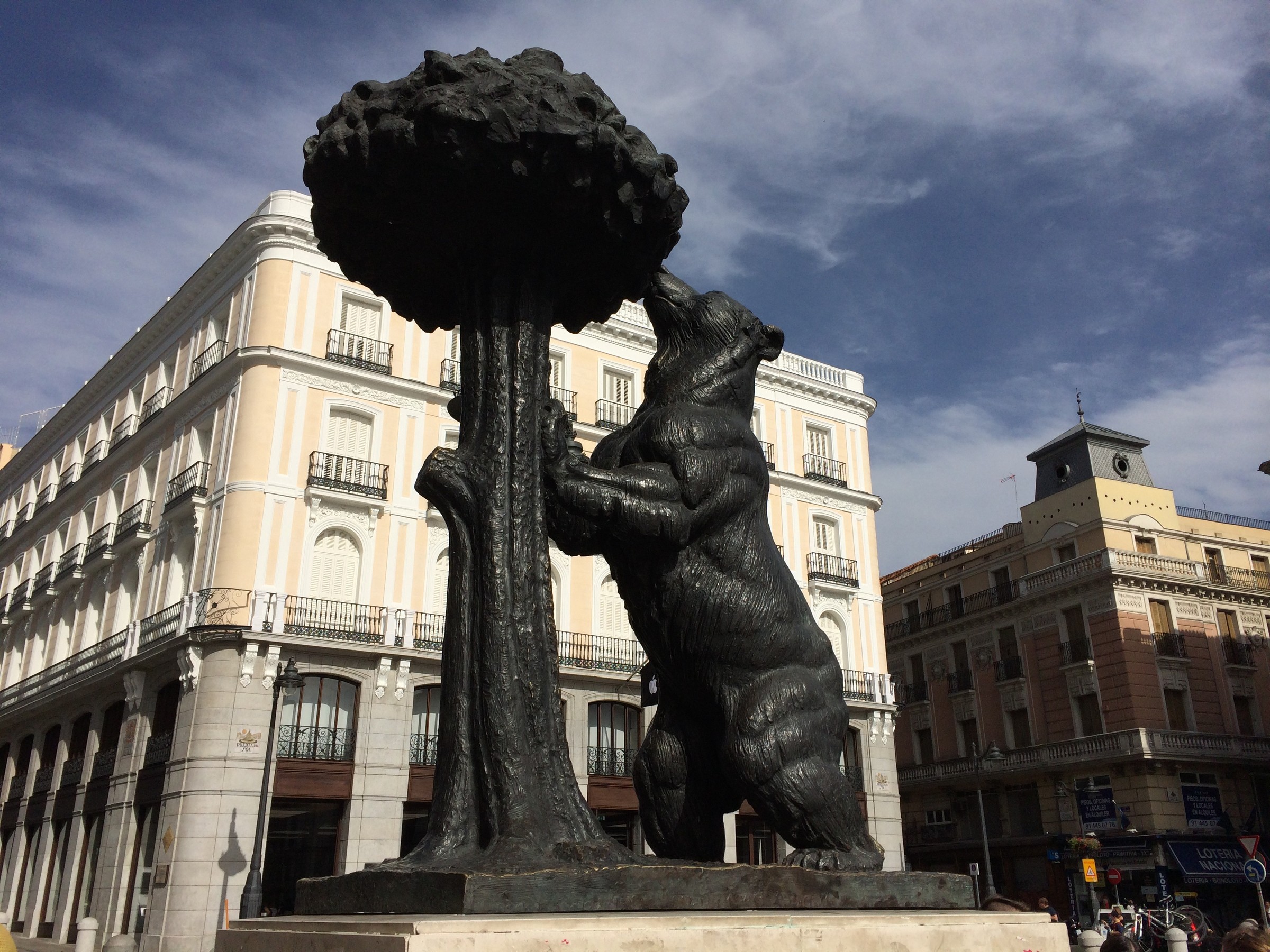 After a pass through the Mercado de San Miguel—where we can't help but get caught up in the swirl of activity around the stalls—we usually stop for tapas to quell our peckishness after admiring the mercado's elaborate iron structure, completed in 1916. We'll wrap up our morning at the Royal Palace, exploring the opulent interior that's characteristic of the decadent Spanish monarchy.


1pm
After exploring the historic center of Madrid, we'll make our way to La Latina neighborhood. If our tapas snack hasn't quite done the trick—we're usually guilty as charged of more than one lunch—we like to stop at Casa Lucío for a proper taverna meal. A venerable shrine to eggs and potatoes, Casa Lucío's house specialty, Huevos Rotos, can't be beat. For days when we're angling for a more modern menu and contemporary interior, we head to the nearby La Musa Latina.
3pm
In the spirit of immersion, we embrace Spanish culture with a quick siesta before making our way to the Golden Triangle of Art, composed of three of Madrid's world-renowned art museums. The Reina Sofía houses modern works from the 20th century, including paintings by Salvador Dalí, Joan Miró and Juan Gris. Not to mention, Picasso's masterpiece, Guernica is also on display there. The Thyssen-Bornemisza museum has an intriguing mix of classical and modern art, with works of Impressionism and Expressionism. The most imposing of the three museums is the Prado—but it deserves its own dedicated afternoon, so we'd advise spending a leisurely afternoon admiring the art at the Reina Sofia or the Thyssen.


6pm
For many of us, Spain is synonymous with mouth-watering tapas. To make the most of our culinary curiosities, we spend our first evening in the city in the Chueca district, home to some of the best tapas in Madrid. Sample patatas bravas, croquetas, and the emblematic bocadillo de calamares, or join our Tapas Tour for an in-depth look at Madrileño culture and tradition. Wash it all down with an excellent caña (glass) of beer or a glass of vermouth.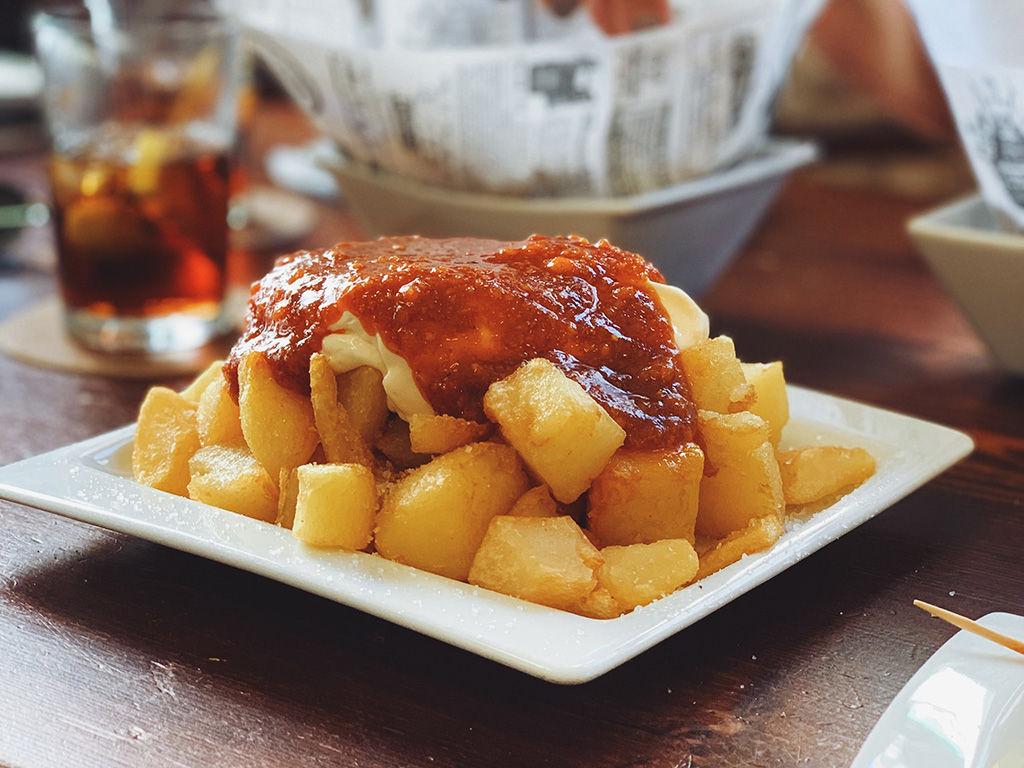 9pm
NYC may be known as the city that never sleeps, but Madrid's nightlife culture is certainly close behind. In fact, the city's bar and restaurant scene owes its current schedule to the post-Franco transition to democracy and a movement called la Movida Madrileña. Proponents of this movement would often yell 'Madrid nunca duerme!' (Madrid never sleeps) if their companions were flagging, and today the city's clubs don't close until 6 or 7am—a turn of events that would make even the hardiest New York nightclubber proud.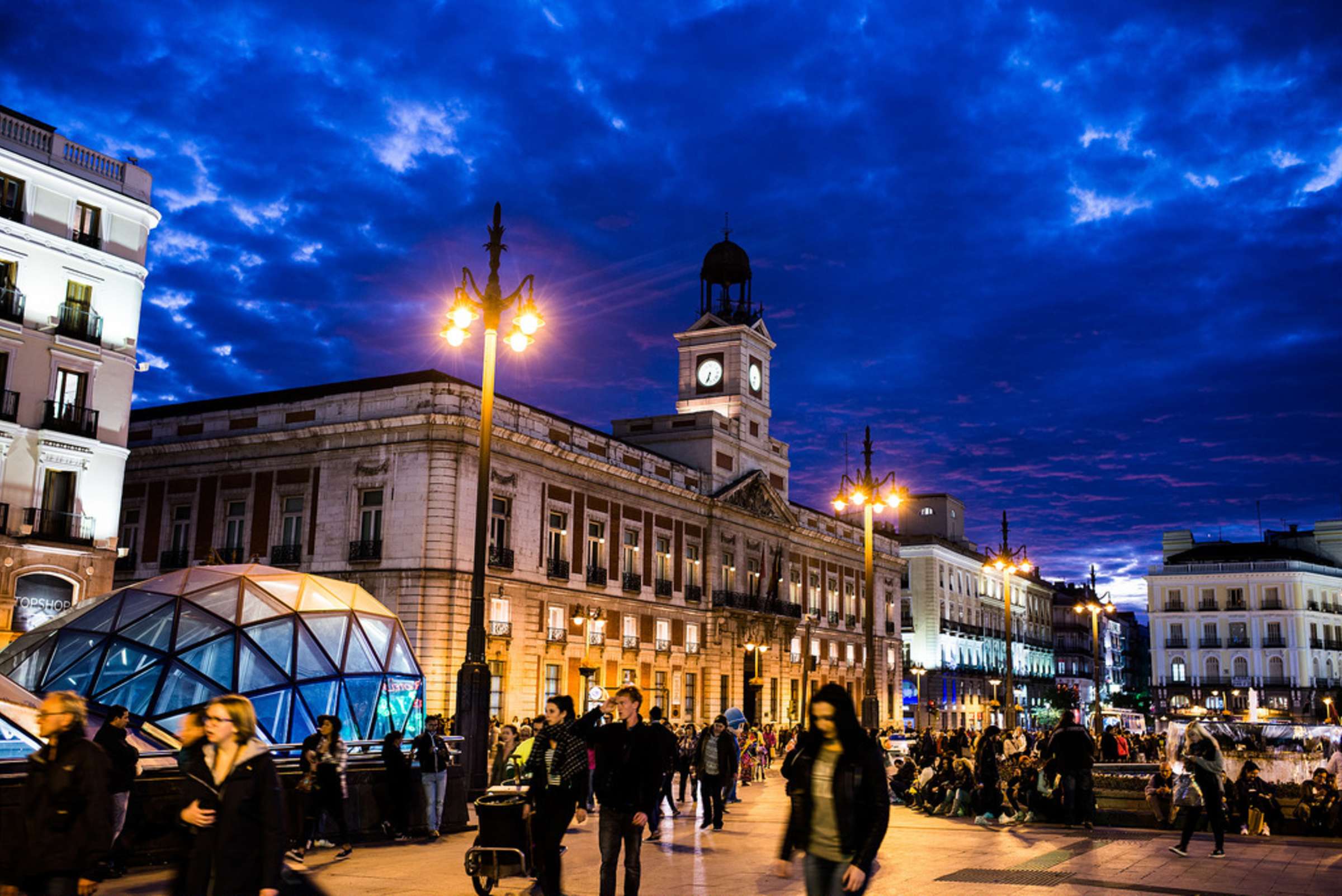 One neighborhood that's remained enduringly trendy from the 1980s until today is Malasaña, due north of the Gran Via. Here it's all about the music, and Bar Penta and La Via Lactea are among the earliest nightlife hubs in the city that are still open today. To muster some extra energy to make it through the evening, we make a beeline for Bodega La Ardosa—home to the best tortilla in town, or we check out 80grados for tapas in Madrid's hippest quarter. Another option is to swing by 1862 on Calle Pez after for bespoke cocktails, or simply order a gin and tonic after dinner—Madrileños are astoundingly dedicated gin fans, so most bars will have a gin selection wide enough to make our stateside eyes pop.
Day 2
9am
Forget egg whites and bananas: the best (and most pleasant) way we've found to recover from a late night in Madrid is with churros con chocolate and a strong espresso. Carpenters in the forehead or not, we don't miss a chance to stop by the wood-paneled interior of the Chocolatería San Ginés for crispy churros with a cup of rich, dark, hot chocolate that's sure to revive.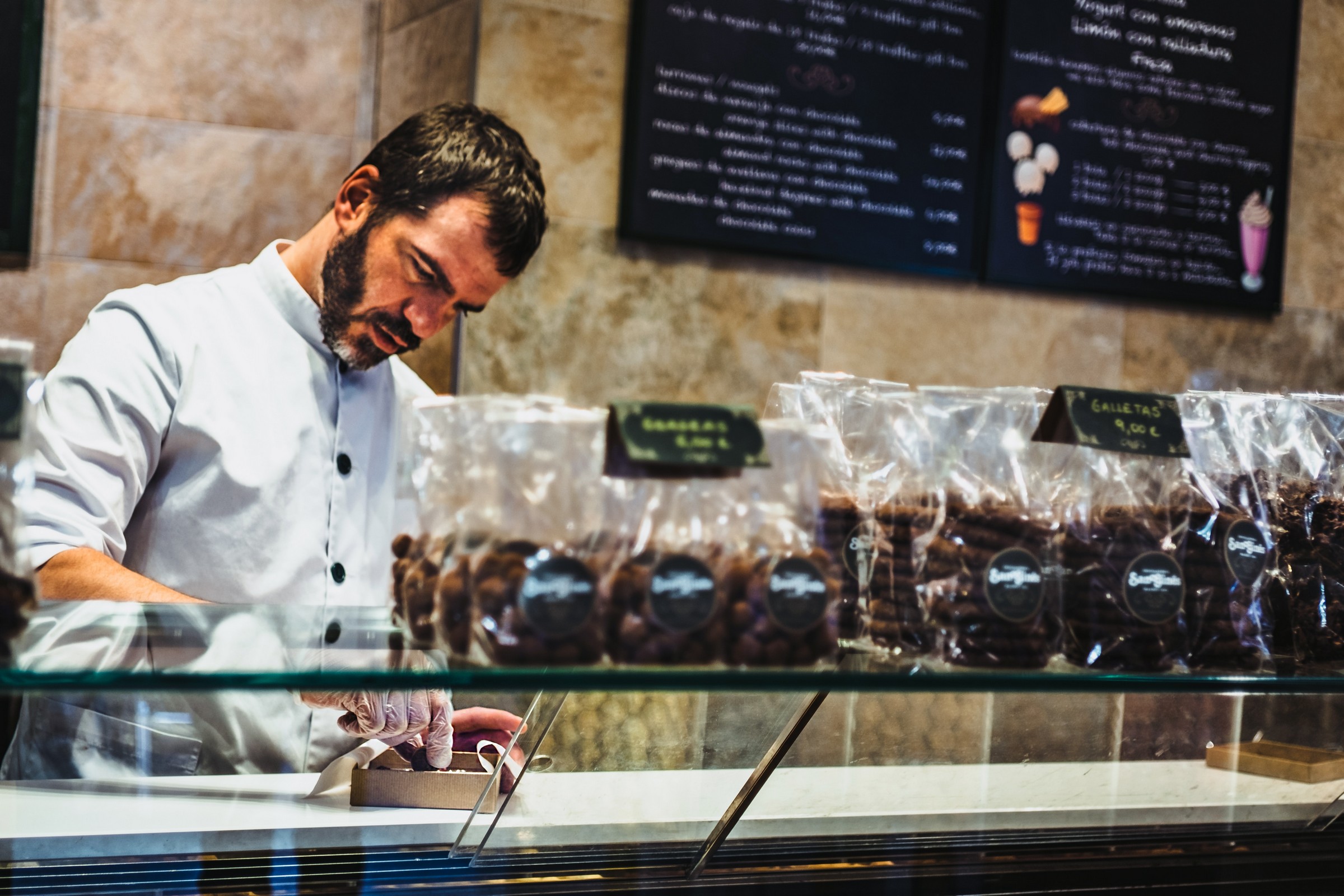 10am
Heading back to the Golden Triangle, we'll spend your morning exploring the superb collections at the Prado Museum, housed in an 18th century Neoclassical building. Best seen alongside an art historian, Spain's national art museum houses works by Spanish masters such as Goya, Velazquez and El Greco, as well as beloved Flemish and Italian artists like Raphael, Rubens, and Bosch.


2pm
If we're feeling accomplished after hours in the galleries, we'll occasionally walk to Philippe Starck's Ramses and sit on their glamorous park-side terrace. (Lunch here is excellent, though we find that people-watching is the main dish). A wander into Madrid's most prominent green space—the Parque del Retiro—is the perfect way to walk off our lunch, assisted by a pleasant mix of locals and tourists, several lakes, gorgeous fountains, striking sculptures (including one of the 'fallen angel' Lucifer which, legend has it, stands at exactly 666 metres above sea level), and street performers. This regal park dates back to the 16th century, and belonged to the Spanish monarchy for over 300 years. Don't miss the Crystal Palace in the center of the park which houses different art installations organized by the Reina Sofía museum throughout the year, and a monument of Alfonso XII with an observation deck offering great views over the park.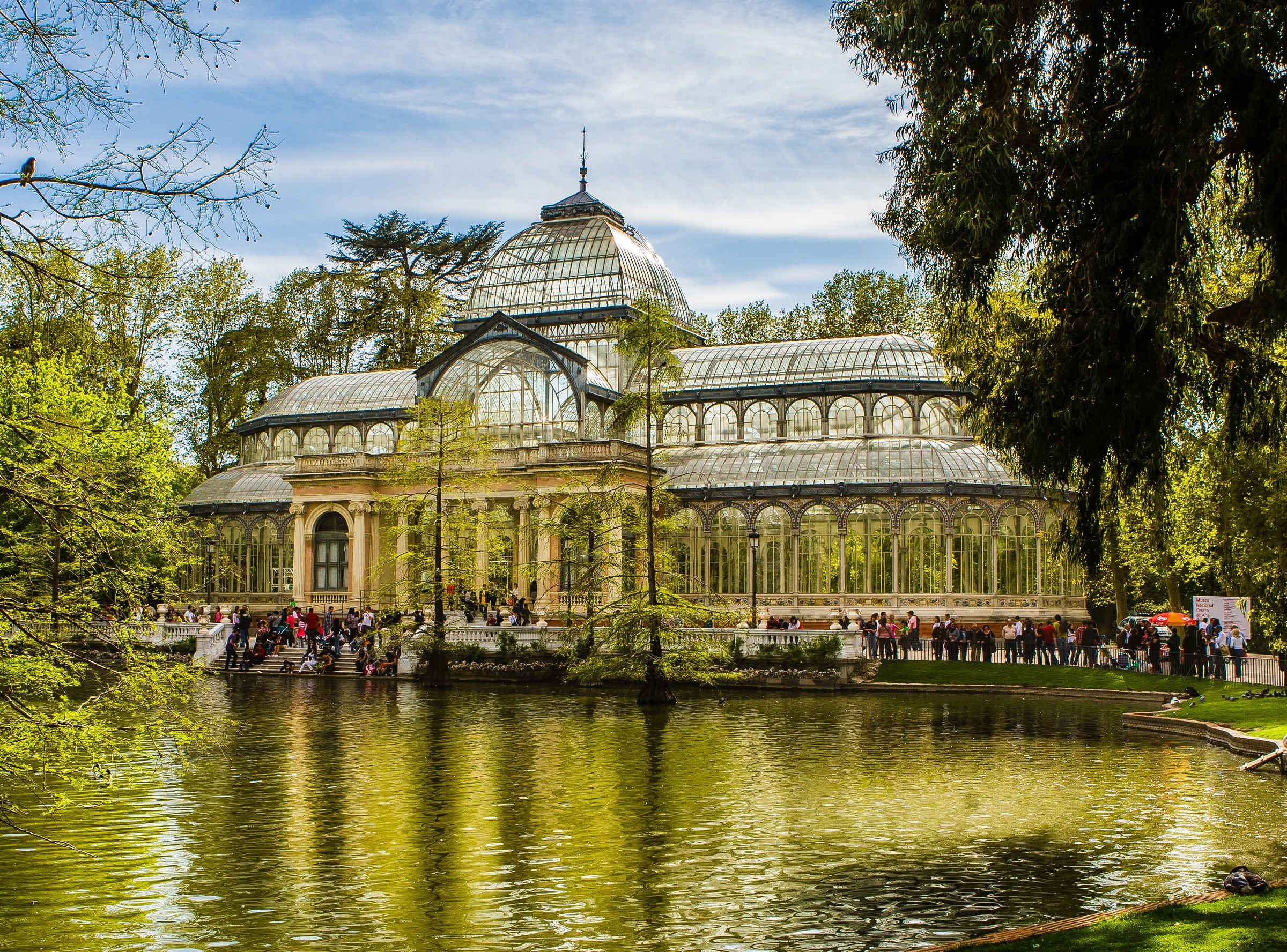 5pm
For our final evening in Madrid, we'll pair a smooth glass of vermouth with one of the city's famously picturesque sunsets. While rooftop bars are sometimes the territory of international hotel chains and impersonal surroundings, the phrase 'De Madrid al Cielo' (from Madrid to heaven) was coined because of the legendarily clear skies above the city—so a bar with a view and a skyward gaze are musts on any of our Madrid itineraries. The Nice to Meet You sky lounge in the Dear Hotel has a spectacular view of the sunset over the city, as does the bar of the Hotel Room Mate Oscar.
8pm
An amble through the charming Barrio de las Letras–the city's historic literary quarter, now home to many of the country's eccentrics and artists–in the center of the city wraps up our Madrid jaunt, with a walk through the streets that were once home to literary giants like Miguel de Cervantes, Jacinto Benavente, and Lope de Vega. We try to pick out sections of the streets paved with famous quotes while making our way to Casa Alberto's bright red exterior and antique lettering. A word to the wise: don't let the crowd of people around the bar deter you from pushing through into the well-lit interior. Meals here are best started with the gazpacho de melon, a modern twist on a Spanish classic, followed by a selection of their mouth-watering mains for a truly Spanish taste.


10pm
One final night cap can't be argued: we'll end the evening by strolling back through the neighborhood to La Venencia. This iconic Sherry bar hasn't changed in 70 years, and we always feel as if we're stepping into the musty interior of a Hemingway novel. Indulge in an exquisite manzanilla or oloroso—and, much as we'd like to, we try to keep our phones out of sight so as to not spoil the atmosphere.
Extend Your Stay
If we're spending more than 36 hours in Madrid (or just didn't eat our way through our list), it's never a bad idea to give in to the Spanish appeal of mañana and start planning our next visit. We'd highly recommend getting out of the city for a day trip to Toledo, an ancient cultural and religious center known as the medieval melting pot of Jewish, Christian, and Moorish cultures. This UNESCO World Heritage site houses churches, synagogues, and mosques coexisting in harmony.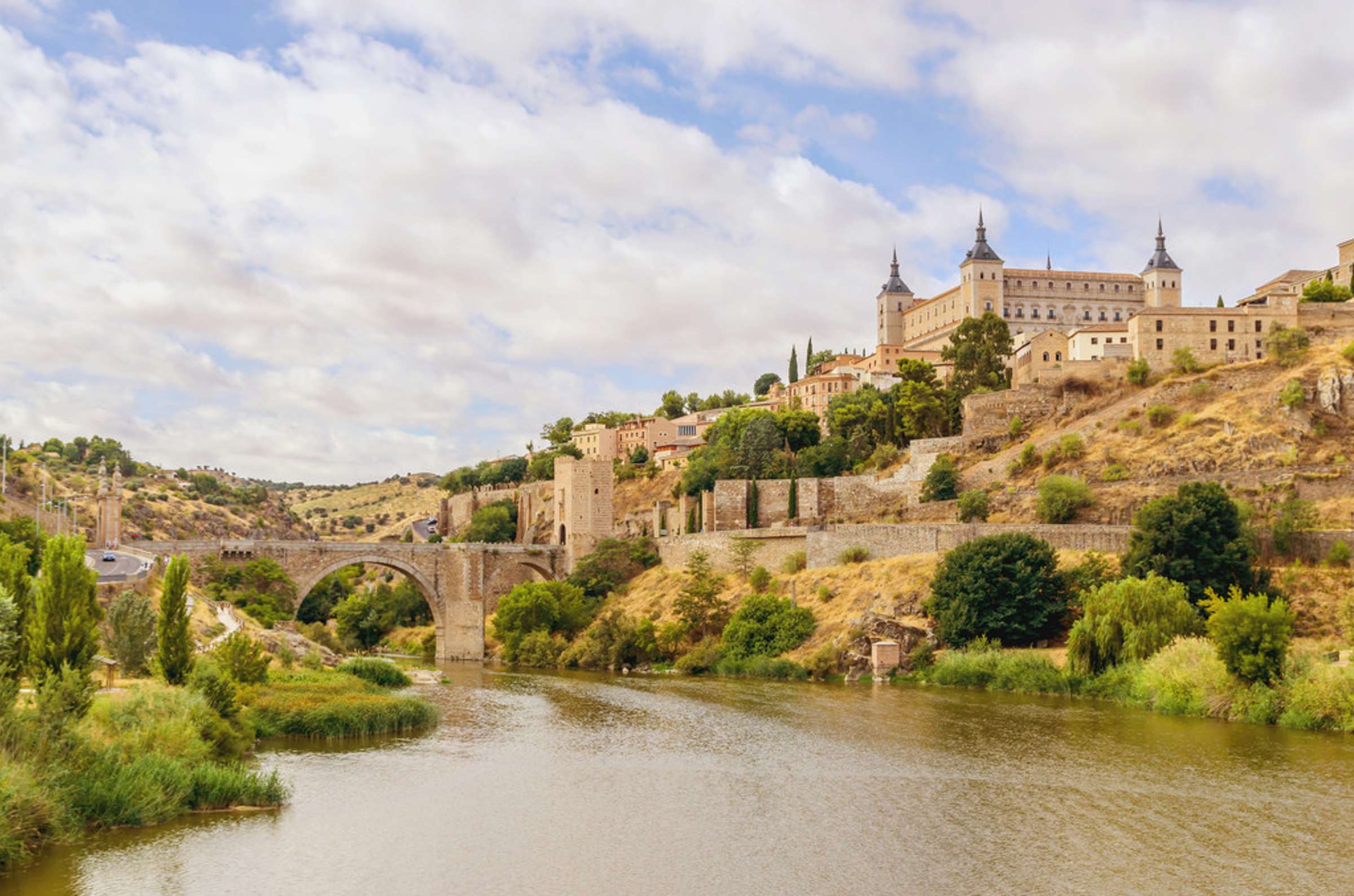 Or—with an extra day or two in the city, squeeze in a visit to the Adelita Market, The Royal Chapel of St. Anthony of La Florida, or the Museo Sorolla before leaning into spontaneity, abandoning any plans, and finding hidden plazas nestled in the side streets of this city's charming neighborhoods.
Explore our favorite spots above—and many more—with a private or small group scholar-led tour of Madrid's arts and culture.
Want to learn with a true expert? Get a comprehensive view with one of Context's tours, or learn more about your favorite destination or topic with our virtual, live-taught courses and seminars.
Other blog posts you may like: