Tour Details
Tour Description
You'd feel cheated visiting Osaka and not tasting your way through its vibrant gastronomic scene. On this 3-hour Osaka Food tour, we'll visit three main areas which will help us deepen our knowledge of food in the Kansai region and aliven our taste buds, to both traditional and contemporary Osaka food. Designed for enthusiasts wanting a deep dive into Osakan specialties as well as those looking for a primer on Japanese cuisine, our tour will include plenty of food, entwined with a historic and cultural narrative.
Sites Visited
Dotonbori neighborhood
Kuromon market
Doguyasuji area
Included
Per person tasting fee
A range of tastings spread throughout the 3-hour tour
Itinerary Detail
We'll meet at the lively Kuromon Market - a covered arcade stretching a magnificent 600 meters long. It remains a professional chef market as well as a destination for tourists and locals alike. We may stroll through the market whilst sipping on a local juice as we listen to our guides explanations, or we could be adventurous and try some local pufferfish. Depending on our appetite, we may decide to have a number of tastings or choose to save ourselves for a sit-down meal. We could try tendon, sushi or ramen as we continue our discussion on Japanese gastronomy. Next, we'll head to a shopping street in the Doguyasuji area, famous for its kitchenware and a trove of goods from Japanese knives to takoyaki makers to intricate bowls and a fitting place to continue our discussion. We'll pop into a tranquil temple on our way to the bustling district of Dotonbori, for a bit of a change of scene. We'll reach Dotonbori, named after a former 17th-century merchant, Yasui Doton. It is famous today for its array of street food, serving anything from Takoyaki (Japanese octopus snack) to Kushikatsu (deep-fried skewers). We'll learn about the area and soak up the sites and smells around us.
After an educational and delicious walking tour of Osaka's celebrated gastronomic delights, we'll leave each other with fuller stomachs and a better understanding of foods that are often curious to the overseas visitor. We'll have learnt about the influences, cultural, seasonal, and beyond, on Osaka cuisine, and Japanese cuisine more broadly.
FAQ
What is a private tour?
Our private tours are limited exclusively to travelers in your party. They are designed to provide a learning experience that is completely tailored to you and your traveling companions. Private tours give you more flexibility with scheduling (you decide when the walk best fits in your trip), the ability to tailor your itinerary (we'll work to match the itinerary to the interests and dynamics of your group), and more personalized time with your guide.
Where do we meet? Where does it end? Generally speaking, the walk begins near Kuromon Market. Your confirmation email will have the exact meeting point details along with a map, and 24-hour phone number for any last-minute issues. The walk typically ends around Dotonbori.
What if it's raining?
Tours operate rain or shine. The majority of this walk is outside, so please be prepared with either an umbrella or a hat/sunscreen.
Can the tour accommodate those with allergies or dietary restrictions?
We do our best to accommodate everyone. If you have severe allergies to seafood or nuts, there will be items you can eat during the tasting, but cross-contamination may be a problem during lunch. The best thing to do is let us know when you book if anyone in your party has allergies or dietary restrictions. We can check in on dishes, order ahead, and do everything possible to ensure you enjoy your tasting and meal. Vegetarians can join, but there will be fewer samples available as the vast majority of the market is seafood. Gluten-free diets are easy to accommodate, but there are trace amounts of wheat in soy sauce, which is common but can be avoided.
What is the difference between the morning and evening tour?
Mainly the time of day. The atmosphere is very lively at both times of day, so the experience will depend on whether you would like a lunch-time tour or a dinner-time tour.
Where You'll Start
Tour Experts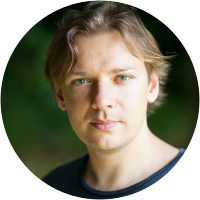 Marcin is a Ph.D. Candidate at Kyoto University, studying Folk culture in contemporary Japan. Marcin's Ph.D. studies are a continuation of his Master's thesis, which he also completed in Kyoto. His studies focus on the depictions of Japanese Otherworld and Buddhist Hell, but also usage of these traditional motifs in present-day Japan's culture and tourism. Marcin also has a Master's degree in Japanese studies from Warsaw University, Poland. There he specialized in Japanese folklore, ancient culture, religion and history. He published the book "Kaidan - Strange Tales of Edo period" (2011) in which he introduces Japanese ghosts, demons and goblins in 17th- &18th-century Japan. He also co-wrote "The Culture of Heian Imperial Court" (2008) about Japanese culture in the 9th and 10th Centuries. Marcin has a wide knowledge of Japan, starting from its history, folklore and religion, through its politics and post-war society, but also has an interest in its more recent pop culture and media. In his spare time, he enjoys walking through Kyoto's streets rediscovering its secrets. He also enjoys riding his Kawasaki motorcycle, seeking more remote and hidden places. Marcin has lived in Kyoto for 10 years.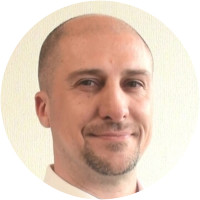 Marc enjoys sharing the understanding and the knowledge he gained over the years regarding traditional Japanese culture, Kyoto's historical patrimony and Japanese society. After earning a Ph.D. in Biology and an M.A. in Psychology in France, he originally came here to carry out postdoctoral research. Passionate about the history and culture of Japan since childhood, he decided to stay in order to learn and study it first-hand. He studied several crafts including pottery, as well as several traditional arts. After many years of study, Marc was granted a 2nd degree tea ceremony instructor certificate and obtained a 3rd Dan in iaido. He also became a connoisseur of Japanese antiquities which he has been collecting and restoring. Before settling in Kyoto, he lived all around the country, in the countryside as well as in large cities for more than 12 years; a rich experience providing him with a wide knowledge of Japan. Marc now lives in the heart of Kyoto with his family in a 100-year- old house he is currently restoring. He presently teaches foreign languages at university and instructs local Japanese guides.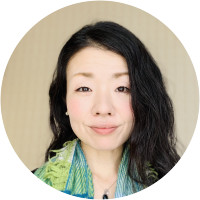 Kana holds a BA in English from Doshisha University, Kyoto, and another BA in Japanese Classical and Traditional Arts from Kyoto University of Arts and Design. She is also qualified as a tea master from Urasenke school of tea ceremony and is an experienced government-licensed guide. Kana has been studying and working in Kyoto since 2000. During her leisure time, she loves playing the shamisen, and she also performs Kyogen (Japanese 650-year-old UNESCO heritage theater). The Zen Buddhist philosophy, "live in the moment", has been always the core tenet of her life.
Reviews can only be left by Context customers after they have completed a tour. For more information about our reviews, please see our FAQ.
The food and market tour with Kana was fantastic. Our group of three had a blast learning about various foods, traditions, and market items as we meandered around the area with Kana. Highlights were tasting Kobe beef, fresh uni and takoyaki, and just generally having a local person to ask about a variety of things. We also got to engage and converse a lot more with shop vendors because we had Kana in our group. Definitely a great way to explore the amazing food of Osaka!
Oct. 25, 2019