Tour Details
Tour Description
Led by an art historian, this Louvre evening highlights tour is a rare opportunity to discover this historic museum's vast collections and its masterpieces while avoiding the constant volume of visitors. Exploring the Louvre's impressive 600,000 square feet of exhibition space can be an overwhelming experience, yet our expert guides help you navigate and enjoy this famous museum with ease and thoughtful engagement in a 2.5-hour evening tour, capturing the essence of its exhibits.
Traveling to Paris with children? You may enjoy our
Louvre for Kids Tour
.
Sites Visited
Louvre Palace
Louvre Museum
Louvre Pyramid
Included
Fast-Track Tickets to the Louvre
Timed Reservation
Venus de Milo, Winged Victory of Samothrace, The Raft of the Medusa and other masterpieces
Itinerary Details
Together with our expert guides, we have tailored a special evening itinerary around some of the most important works exhibited in the museum. Our tour will begin outside the Louvre, where we will learn how the building was transformed from a medieval fortress to a lavish royal palace, to the museum we know today over the course of more than 500 years. (Want to learn more about French monarchs and their palaces? Check out our
Versailles
tour.)
Once inside, we'll first visit the Antique galleries, filled with awe-inspiring Greek and Roman sculptures like the Venus de Milo and the Nike of Samothrace. We'll then move on to the Denon Wing, whose grand galleries are home to some of the most famous works of art in the Western world, including masterpieces by Leonardo da Vinci, Michelangelo, and Caravaggio. Of course, we'll be sure to stop by the Salle des Etats to see the Mona Lisa—in the evenings, it's much easier to get an up-close and personal view of her without the massive daytime crowds.
We'll then conclude our visit with an exploration of the French Masters like Jacques-Louis David, Théodore Gericault, and Eugène Delacroix, whose massive canvases became emblematic of the ethos of the Age of Revolutions in late-18th and 19th-century France. (For more on the French Revolution, try our
Paris French Revolution History
tour.)
FAQ
How is this private tour different than your Louvre Museum Tour: Crash Course?
All private tours are limited exclusively to travelers in your party. They are designed to provide a learning experience that is completely tailored to you and your traveling companions. This tour is available Wednesdays and Fridays only when the museum is open until 9:45 pm.
There are 7 in my family but your website won't allow me to include more than 6 participants. Can't you make an exception?
The Louvre requires special reservations for groups larger than 6 persons. Please
contact us
for information on pricing and availability.
Can I do an evening Louvre tour another day?
No. The Evening Louvre Tour is only available on Wednesday and Friday evenings when the museum is open until 9:45 pm. Our introductory
Crash Course Louvre Tour
and
Louvre for Kids Tour
are available to be booked every day (except Tuesday when the museum is closed) in the morning or afternoon.
Will you pre-purchase tickets?
Yes. We pre-purchase Louvre tickets for any visitors over 18. Your guide will have these with them on the day of the walk. If you have Museum Passes please let us know when booking.
Louvre tickets description:
Fast-track access to the Louvre
Tickets are dated, timed and named
Enter via the Pyramid, using the line for ticket holders with a timeslot
Admission within 30 minutes before and after the timeslot received
Ticket holders may be asked to present a valid photo ID. Without it, access to the museum could be refused
Is there a long line to enter the museum? Can I "skip the line"?
If you have one of our pre-purchased tickets, you will not be required to wait in any ticket line. There is a security check through which all visitors to the museum are required to pass, and there is sometimes a line for this. Because we have advance tickets, we have access to a special ticket holder security line, which is very short. Museum Pass holders also have access to this special line.
Can I reenter the museum after exiting?
No! The tickets that we pre-purchase are dated and timed and cannot be used to reenter. You can, however, reenter with a Museum Pass.
I've heard the Louvre is enormous. How should I decide what to see?
The Louvre has one of the largest art collections in the world and it would take weeks to see it all. To make the most of your visit, it's a good idea to read up on the different sections (perhaps in your guide book) so you can have a better idea of what you would be interested in seeing. The Evening Louvre tour, the
Crash Course Louvre Tour
and
Louvre for Kids Tour
provide an introduction to the collection and its highlights. If you are visiting the museum on your own, try not to see everything. You will appreciate the works more by focusing on a few sections - pick up a map at the info desk which will help you navigate the museum's vast wings.
See the Louvre map
here
to choose the museum galleries that you would like to include in your tour with us.
Interested in specializing your visit? We can also arrange private visits with a precise focus:
Louvre Antiquities Tour
Louvre Dutch and Flemish Tour
Louvre French Masters Tour
Louvre Architecture Tour
Louvre Italian Masters Tour
Louvre Temporary exhibitions
Is the Louvre wheelchair accessible?
The Louvre is wheelchair accessible and you can request a temporary wheelchair loan from the information desk. There are elevators throughout the museum as well and you can print a wheelchair accessibility guide from the site. We are happy to custom design visits to the Louvre for visitors with mobility concerns.
Is this tour appropriate for children?
For children under 13, we recommend our
Louvre for Kids Tour
, which is led by scholars specially trained in educating children.
Where You'll Start
Tour Experts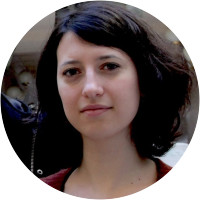 The daughter of a sculptor, Marie has been surrounded by art ever since she was born. A native Parisienne, she holds an undergraduate degree in history and art history, with a specialty in iconography and French and Flemish paintings from the 16th to the 18th centuries. She also holds a Master's degree in museology from the Ecole du Louvre and one in Art History from the Sorbonne. She currently works for the French National Art History Institute on special cultural events. Since she loves literature, ballet, theatre, opera, jazz clubs, and classical concerts—she has been playing the piano since she was 9—Paris and its artistic life are a perfect fit.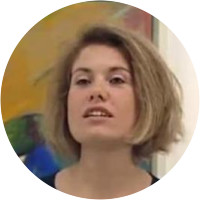 A native Parisian, Laure-Caroline completed her Ph.D. at the Sorbonne, with a focus on Paul Cezanne and other impressionists. She has published many books on these subjects: Lire la peinture de Cezanne (Larousse 2006), Les oeuvres clés de l'Impressionnisme (Larousse 2007), and l'Art Abstrait (Larousse, 2010), Paul Gauguin (Larousse, 2018) and Toulouse-Lautrec( Larousse 2019) in addition to contributing to various French publications on art history. She had taught art history at the Sorbonne University and is currently senior lecturer for French and American universities study abroad programs, such as Sciences Po, and the University of Connecticut. Laure-Caroline is extremely passionate about art and art history and tries to convey this passion to the people she teaches.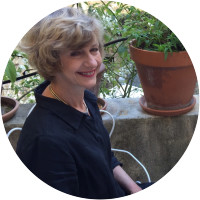 Marie Theres is a painter who has made Paris her home for more than two decades. She works in her studio in Montmartre and shows her paintings in galleries in Europe and the United States. She studied history at the University of Cologne, Germany and painting at the Pennsylvania Academy of Fine Arts in Philadelphia before coming to Paris to study art history at the Ecole de Louvre. Her knowledge of art history is enhanced by her practical painting experience. Beyond a purely academic approach, this enables her to convey the emotional dimension of the artwork and to focus attention on the act of creation. She loves to share her passion for art and painting and is fascinated by the 19th-century artistic heritage of Paris, its art movements, and urbanism.
Reviews can only be left by Context customers after they have completed a tour. For more information about our reviews, please see our FAQ.
Katia was great. Her enthusiasm was contagious. The issue with the tour was for the cost and the description, we expected something other than the highlights of the Louvre. We expected more in depth / or special tour. It was not the level or detail expected.
Mar. 5, 2020
Isabelle was fantastic! She was so knowledgeable and made the Louvre accessible to first-time visitors!
Jan. 6, 2020
Context never fails to deliver a full, entertaining, and illuminating tour. Lucien was so knowledgable, kind, and accommodating. He really brought history and art to life! We got a week's worth of information in just a few hours.
Dec. 19, 2019