Tour Details
Tour Description
On this three-hour tour of the Louvre Museum we'll join an art historian to dive into the most-visited collection of artworks in the world. One of our most popular tours in Paris, our Crash Course Louvre is appropriate for first-timers and art history devotees alike.
Sites Visited
Included
3 hours with a PhD or MA-level guide
Pre-purchased dated and timed tickets into the Louvre
Itinerary Details
We'll meet outside of the museum, at a cafe nearby, and learn how it transformed over five centuries from an immense medieval fortress, to a magnificent royal palace, to the museum we know today. Once we enter, we'll head to the Classical Antiquities wing, known for its stunning collection of Egyptian artifacts and awe-inspiring Greek and Roman sculptures. We'll move on to the Denon Wing, the grand galleries of Italian painting, and be treated to some of the greatest works of art in the western world, including masterpieces by Leonardo da Vinci, Michelangelo, and Veronese. We will also spend some time with the French Masters, learning about the late 18th- and early 19th-century rival art movements of Neoclassicism, led by Jacques-Louis David, and Romanticism, spearheaded by Théodore Gericault and Eugène Delacroix.
Our final topic of discuss will be the famous Mona Lisa and the mysteries behind her smile.
Throughout the whole tour, our art historian will curate our visit, selecting a mixture of famous and lesser-known works and crafting a narrative around our interests and questions. We'll discuss anything from perspective in the late medieval era, to the Baroque period, to issues of powers and politics as expressed by court painters, and more.
Traveling to Paris with children? You may enjoy our
Louvre for Kids Tour
.
Customize this Tour
Whether you already have something in mind or would like to craft something entirely new, our dedicated planning specialists are on hand to help you develop a tour that will be just right for you. Context planners, all travelers in their own right and experts in their dedicated territory, will partner with you to create an itinerary suited exactly to your needs and schedule.


FAQ
What is a private tour?
Our private tours are limited exclusively to travelers in your party. They are designed to provide a learning experience that is completely tailored to you and your traveling companions. Private tours give you more flexibility with scheduling (you decide when the walk best fits in your trip), the ability to tailor your itinerary (we'll work to match the itinerary to the interests and dynamics of your group), and more personalized time with your guide.


What is a small group tour?
Our small group tours cover many of the same itineraries as our private tours, but they place you with other travelers. They operate on a pre-scheduled calendar, and are designed to provide an opportunity to engage with and learn from other travelers.
There are 7 in my family but your website won't allow me to include more than 6 participants. Can't you make an exception?
The Louvre requires special reservations for groups larger than 6 persons. Please
contact us
for information on pricing and availability.
Will you pre-purchase tickets?
We pre-purchase dated and timed Louvre tickets for all visitors, which give access to the museum within half an hour of the time shown on the ticket. These tickets will only allow you to enter the museum once. Any exit is final. Your guide will have the tickets with him/her on the day of the tour. Unfortunately, we will not be able to refund your Louvre tickets if you have Museum Passes. The tickets are mandatory.
Louvre tickets description:
Fast-track access to the Louvre
Tickets are dated, timed and named
Enter via a special entrance, using the line for ticket holders with a timeslot
Admission within 30 minutes before and after the timeslot received
If you leave the museum, you won't be allowed back in with the same ticket
Ticket holders may be asked to present a valid photo ID. Without it, access to the museum could be refused
Is the Louvre wheelchair accessible?
The Louvre is wheelchair accessible and you can request a temporary wheelchair loan from the information desk. There are elevators throughout the museum as well and you can print a wheelchair accessibility guide from the site. We are happy to custom design visits to the Louvre for visitors with mobility concerns.
Where You'll Start
Tour Experts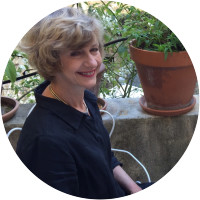 Marie Theres is a painter who has made Paris her home for more than two decades. She works in her studio in Montmartre and shows her paintings in galleries in Europe and the United States. She studied history at the University of Cologne, Germany and painting at the Pennsylvania Academy of Fine Arts in Philadelphia before coming to Paris to study art history at the Ecole de Louvre. Her knowledge of art history is enhanced by her practical painting experience. Beyond a purely academic approach, this enables her to convey the emotional dimension of the artwork and to focus attention on the act of creation. She loves to share her passion for art and painting and is fascinated by the 19th-century artistic heritage of Paris, its art movements, and urbanism.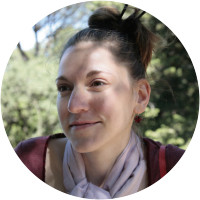 Born and raised abroad, mostly in Asia, Lorraine discovered Paris intimately while studying art history at Ecole du Louvre, a school which holds most of its classes directly in museums and monuments. After several years spent in NYC, getting her Master's degree in Modern Art at Columbia University and working at the Guggenheim Museum, she returned to her adopted city in 2008 to start a PhD. Currently specializing in the history of photography and visual culture, active member of the Laboratoire d'histoire visuelle contemporaine, Lorraine also works as a freelance art critic, teaches art history, and nurtures a few artistic projects of her own.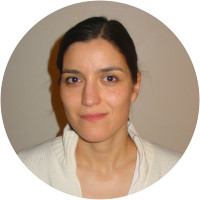 Iveta Slavkova is Assistant Professor at the American University of Paris (AUP). She was born in Sofia, Bulgaria to a family of French francophiles, and always dreamed of living in Paris where she came to study Art History in 1999. In 2006 she defended a PhD at the Sorbonne on the European avant-garde around World War I. Her first monograph "Réparer l'homme. La Crise de l'humanisme et l'Homme nouveau des avant-gardes" (Restoring Humanity. The Humanism Crisis and the New Man of the Avant-Garde) was published in 2020 (https://www.lespressesdureel.com/ouvrage.php?id=2218). Iveta has edited one volume and published a number of academic articles on topics related to art, politics and power, namely in the context of World War I and World War II (https://www.aup.edu/profile/islavkova). A passionate museum goer and city stroller, she likes discussing and interpreting well know facts and making discover the secrets charms of bigger and smaller Parisian museums and neighborhoods where she has guided many students and visitors.
Reviews can only be left by Context customers after they have completed a tour. For more information about our reviews, please see our FAQ.
Pablo Jesus asks a LOT of questions! Be prepared to think and not be passively entertained if he is your guide. This is exactly what we needed in the museum tours that we took with him. It really makes you consider what the artist is telling you and helps put your brain in action! While all of our guides were great, Pablo Jesus is one of our two favorites from this trip.
Sep. 24, 2021
Fascinating tour from a refreshing angle. Pablo was very engaging and kept the girls (19 year olds) phone free for three hours. No easy feat!
Sep. 22, 2021
The Louvre Museum Tour: Crash Course was just perfect. It was just the right way to do a time-limited visit and learn as much as we could in a truly fun way about select items at the museum. Pablo was terrific - thoughtful, interactive and clearly shared his love of his work.
Sep. 19, 2021
See the Louvre with Context
Get to know one of the art historians leading this tour