Tour Details
Tour Description
The perks and efficiency of Japanese rail transport allows for a range of accessible, deeply engaging day trips from Tokyo. An hour by train from the crush of Tokyo Station is the charming town of Kamakura, home to one of Japan's most widely recognized religious icons—the 13.35-meter-tall Great Buddha of Kamakura. In this half-day Kamakura Tour, we'll visit this massive bronze structure as well as some of Kamakura's other important temples and shrines, such as Engaku-ji and Hase Temple. Depending on the weather, we'll walk within Kamakura, or alternatively take the local electric railway part of the way there.


"What a great day. A must go to experience life on the coast!"
From Ancient Temples to Bronzed Buddhas
Our history lesson on this day trip from Tokyo starts off at Engaku-ji, one of Kamakura's five great Zen temples (a topic we also explore in our
Kyoto Temple Tour
), which dates to 1282. The temple was founded by Japan's then-ruler Hōjō Tokimune after a second attempted invasion by the Mongolians. It was erected on the slopes of Kita-Kamakura's forested hills in memory of the lost soldiers from both sides.
Our next stop is a temple atop a hill, Hasedera (Hase Temple), home to lovely gardens and a view over the bay. Along the path to the temple's main buildings we'll see hundreds of jizo, statues of the Jizo Bodhisattva who is believed to accompany the souls of deceased children. At this point in the tour, we'll sit for a tea and traditional Japanese snacks to discuss the Jodo sect of Buddhism to which Hasedera belongs.


We'll wrap up our walk at temple Kotoku-in, host to the iconic Great Buddha of Kamakura (Kamakura
Daibutsu
). The bronze statue dates back to 1252 and was initially housed within a temple hall. Unfortunately, typhoons destroyed the temple, buildings but the Buddha survived unharmed and has been sitting outdoors since 1495. Today, green with age, this is Japan's second tallest bronze Buddha; the first is at temple Todai-ji in Nara, outside
Kyoto
(where we also have a
Nara Tour
). Kotoku-in is our last stop, but we encourage you to have lunch or spend some of the afternoon visiting Kamakura's other attractions.
Take Aways
At the end of our day trip from Tokyo to Kamakura, we will emerge with an enhanced knowledge of this important historical town and gained a better understanding of the relevance of its temples and shrines, as well as have appreciated the serenity and great beauty on display.


If you are using a Japan Rail Pass, please let us know. If you have one, you do not need to purchase a train ticket, and we will remove it from your order.
FAQ
Where does it start? Where does it end? You'll meet near Tokyo Station. The confirmation email will have the exact spot, along with our 24 hour number. The tour ends in Kamakura. You can stay in Kamakura and explore on your own, or return to Tokyo with the expert. Your train tickets are round trip, and you can return any time.


Are train tickets included? Train tickets are ¥1,900.00 each. You will pay for them ahead of time, and the guide will buy them for you at the station.


Can we arrange car service instead of the train? For group tours, we always take the train. Trains in Japan are faster and more efficient than driving. If you are booking privately and want to arrange a car with your hotel, that is possible. Just mention this in the notes section so we can plan accordingly.
Where You'll Start
Tour Experts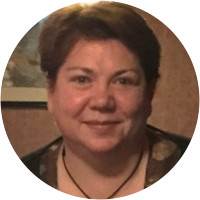 Born in Russia and raised in Uzbekistan, Elena is a highly adaptable professional with extensive experience in cross-cultural communications. She received a Master's degree in 1987 from the Tashkent State University, graduating with a specialization in Asian Studies and languages. For over 20 years she has been teaching the History of China and Japan at Tashkent State Institute of Oriental Studies. Besides her main teaching responsibilities at Tashkent State Institute of Oriental Studies, Elena also taught Russian and provided cultural education to foreigners residing in Tashkent. She often took her students on excursions around the little-known and obscure corners of Tashkent's old town. In 2004-2005 and 2010-2011, while she was at Waseda University in Tokyo as a visiting scholar researching the late Edo and early Meiji Japan, she fell in love with Japan, and now loves sharing her passion for Japanese history and culture with others. In her free time, Elena enjoys sampling Japanese cuisine and discovering new corners of Tokyo, as well as blogging about her life in Tokyo for her network of family and friends.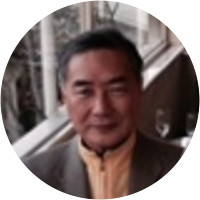 Jiro graduated from university in Japan with a MBAE and has since lived in New York and London, as well as Tokyo, Yokohama and Osaka. He started his career in the finance and IT industries working for a Japanese bank and an English and American financial IT company. This afforded him multiple opportunities to make many friends from around the world, whilst understanding various cultures much better. As a result, he decided to retire in 2009 and become a licensed English guide in Japan, with his main goal wishing to create a cross-cultural bridge between Japan and other countries. His expertise is the Edo-Tokyo Museum which specializes mainly in 17th Century Japan to a more modern history. He enjoys exploring this interesting and diverse history of Japan with visitors but also going further afield to Hakone, Kamakura and Mt. Fuji. Jiro can provide a unique insight into Japan given his upbringing and his knowledge about peculiar Japanese topics, ranging from pensions to modern, social and cultural issues.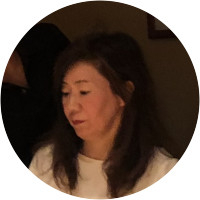 Patricia is a longtime Tokyoite, with research interests in Japanese sake (nihonshu), travel (recently throughout Shizuoka (near Mt. Fuji), and travel literature. Her Masters in Japanese literature from University of Colorado at Boulder provided a deeper context and appreciation for what she encounters. Favorite places include Tsukiji fish market, Asakusa, Shibuya, and the Imperial Palace center of Tokyo. She lives in Ryogoku, home of sumo, and often visits Kamakura. She teaches English at Meiji University and Meiji Gakuin University. Other interests include photography, Japanese food, museums, body building and wandering around the streets of Tokyo poking into places. She enjoys sharing the surprises and making sense of the seeming chaos with visitors.
Reviews can only be left by Context customers after they have completed a tour. For more information about our reviews, please see our FAQ.
She was highly responsive and flexible. So not sure how to access what's missing. I'm assuming it was a comprehensive tour.
Oct. 9, 2018
Very knowledgeable and pleasant docent. Will recommend to anyone who is interested in the culture and history of the temples and shrines that we visited.
Oct. 8, 2018
I understand that Maciej is a a relatively new Context guide. He was fabulous!
Aug. 8, 2018