Tour Details
Tour Description
This two-hour tour of Tokyo's National Museum, led by a Japanese art expert or historian, provides a deep dive into Japanese culture and history. Located in the beautiful Ueno Park, the 1872 National Museum houses one of the largest and most impressive collections of objects, sculptures, and paintings related to Asian art and archeology, with a particular focus on Japan. From samurai swords to kimonos, this fine collection tells the story of the history of Japan through its art. Together, we'll explore and discuss a number of the national treasures, touching on some of the 110,000 individual items dating from the earliest years of civilization on the Japanese islands, all the way through to the Edo period and modern day.
"[Our guide] was a fabulous guide - a gift for engaging everyone on the conversation"
Tokyo National Museum Tour
While Tokyo National Museum is split into numerous collections, the majority of our focus on this tour will be on the Japanese Gallery. We will use the museum's Meiji paintings, splendid screens, ancient scrolls, and intricately carved woodblocks to cover themes that range from the importance of visual arts in daily life to tea ceremonies and religious traditions.
Multiple Paths
Our course through the museums can take many forms, depending on the specific interests of the group: we let the itinerary be shaped by which eras and styles of Japanese art the group is most interested in, as well as the specialization and proclivity of our guide. We'll dig deeply into a number of art forms that are foreign to the west but hold great significance in Japan, in the process developing a context for deeper appreciation.
Take Aways
At the end we'll emerge from our time together with a better understanding of Japanese art and its relation to the larger sphere both of Japanese and Asian culture and history. For a look at Japanese aesthetics in a more contemporary context, try our
Introduction to Tokyo tour.
Where You'll Start
Tour Experts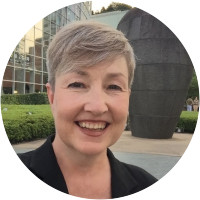 Kara has suffered from wanderlust for most of her life. Leaving her native New York to bicycle across America as a teen, she then backpacked through Europe for a year before landing in Japan, where she has made her home since 1985. After graduating magna cum laude with a degree in Art History at Tokyo's Sophia University, along with certification in Fine Art Appraisals at New York University, she founded her own art gallery supporting emerging young Japanese artists. She has curated numerous exhibitions, organized symposiums, and lectured frequently at colleges including the prestigious Keio University. Kara is a regular contributor to magazines and newspapers on Japan's art scene, and is the author of "Contemporary Art Walks" in a Tokyo guidebook published by Stone Bridge Press. Media appearances include interviews in 'Newsweek', 'New York Magazine' and prime-time TV shows. She speaks and reads Japanese fluently, and spends her free time pursuing first-hand experience of Japan's culture and subculture. With a particular interest in indigenous Buddhist practices, she has endured rigorous Yamabushi training with ascetic mountain-dwelling monks, and traveled 30 countries including remote areas such as Lombok and Mt. Kailash in Tibet. More of an urban explorer these days, Kara's current passion is unraveling hidden aspects to Tokyo, always with a unique insight into visual anthropology.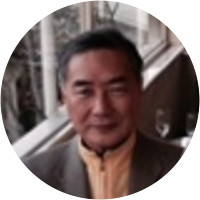 Jiro graduated from university in Japan with a MBAE and has since lived in New York and London, as well as Tokyo, Yokohama and Osaka. He started his career in the finance and IT industries working for a Japanese bank and an English and American financial IT company. This afforded him multiple opportunities to make many friends from around the world, whilst understanding various cultures much better. As a result, he decided to retire in 2009 and become a licensed English guide in Japan, with his main goal wishing to create a cross-cultural bridge between Japan and other countries. His expertise is the Edo-Tokyo Museum which specializes mainly in 17th Century Japan to a more modern history. He enjoys exploring this interesting and diverse history of Japan with visitors but also going further afield to Hakone, Kamakura and Mt. Fuji. Jiro can provide a unique insight into Japan given his upbringing and his knowledge about peculiar Japanese topics, ranging from pensions to modern, social and cultural issues.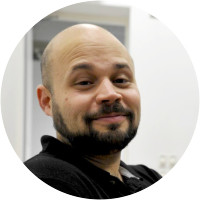 Aquiles has been living and working in Tokyo since 2009, when he arrived on a MEXT scholarship to develop his art practice at Tokyo University of the Arts, where he completed his MFA and PhD degrees in Fine Arts. His artistic work and research focus on the links between free improvisation, experimental music and visual arts. He has performed and shown his work in many countries including the US, Japan, Germany, Venezuela, Korea, Taiwan and Hong Kong. Aquiles' relationship to Japan predates his arrival to the country, as he has been studying Japanese Art and culture since the late 90's. He has focused on the study and practice of Kendo (Japanese fencing) and Zen Buddhism of the Soto school, integrating the philosophical core of both disciplines into his artwork. During his time in Tokyo, Aquiles has lived in the Yanesen neighborhood, an area that has been gaining popularity the past few years for its unique combination of old temples and ancient buildings with many curious shops and cafés in which independent designers have channeled the area's historical background through ingenious renovations.
Reviews can only be left by Context customers after they have completed a tour. For more information about our reviews, please see our FAQ.
Rafael was great. Explained things very clearly, and gave us a very good understanding of Japan and the arts. He was also very generous with his time.
Oct. 19, 2019
Jiro was great!!! Very knowledgeable and entertaining.
Jul. 26, 2019
Kara is a pitch perfect docent. She handled the high level orientation to Japanese history in a splendid manner. We coudn't have been more pleased.
Jul. 2, 2019