Humans have always been drawn to the beauty of nature. Gardens are a sanctuary for thought, a reprieve from busy city life, a mark of wealth and status, inspiration for art, and so much more. From royal English gardens to the serene gardens of Kyoto, these pockets of lush foliage are steeped in history. Whether they were meant to incite awe or provide a most welcome green refuge, these famous gardens around the world have attracted many travelers to experience their sculpted loveliness.
Famous Gardens in (or near) Paris
Tuileries Garden in Paris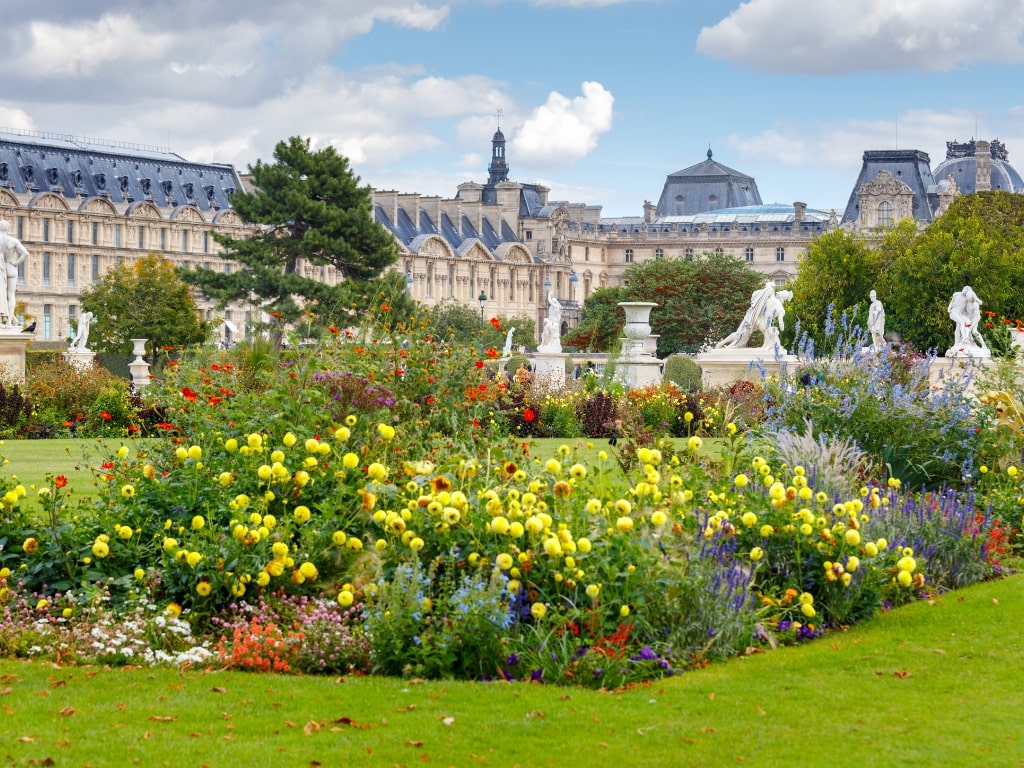 On a busy day of wandering the Louvre and all that Paris has to offer, the Tuileries Garden comes as a relief to the weary traveler. This public garden is located between the Louvre and the Place de la Concorde in the 1st arrondissement of Paris, so it's right in the thick of the action. Established in 1564 and opened to the public after the French Revolution, the Tuileries Garden has seen the city through its roughest patches. Take a stroll, relax, and enjoy the bountiful spouting fountains and sculptures of royal splendor.
Monet's Garden in Giverny, Normandy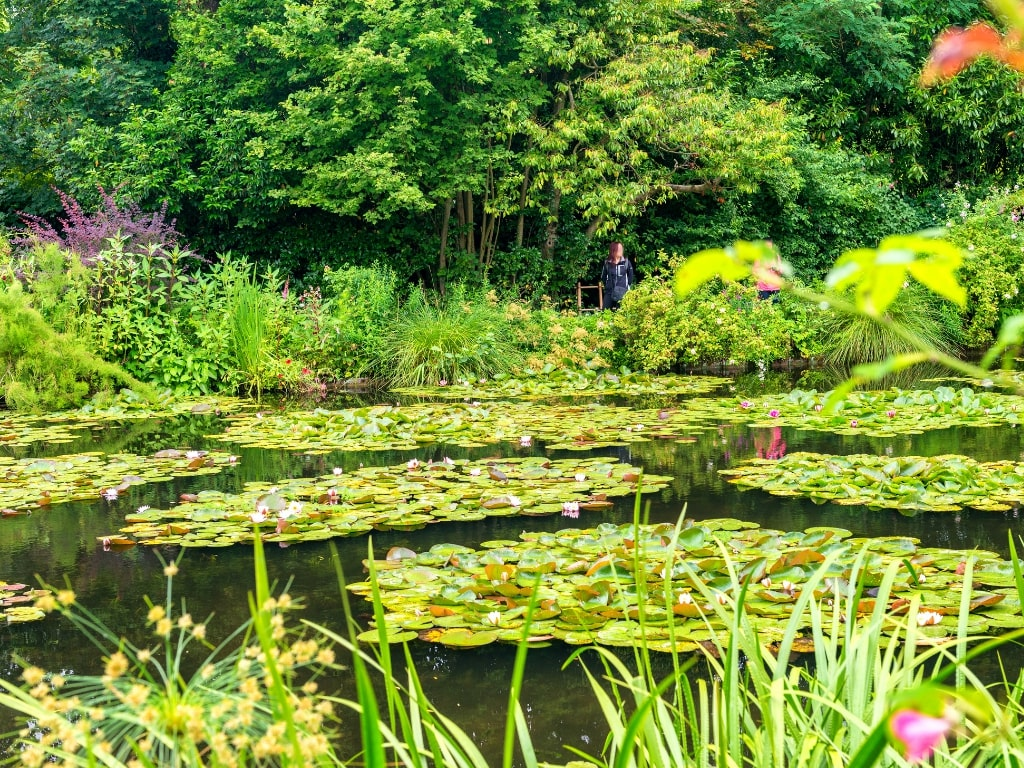 Many impressionist paintings explored floral motifs and other themes of nature's glory. Lauded impressionist painter Claude Monet was so inspired by the tranquility that gardens provided that he cultivated his own in Giverny, a sleepy village in Normandy. Until his death, Monet's artistic development flourished alongside the gardens he cared for with immense care. Surrounded by a green sanctuary of his own creation, it's no wonder that Monet was struck by reflections glinting off a pond, or the curious ombre of dusk.
Walk through Monet's beloved ponds and fragrant vegetation, and learn more about this genius painter with an art historian on our Giverny: A Journey to Monet's Impressionist Garden tour.
Versailles Gardens
The name Versailles itself conjures an image of royal opulence, gilded palaces, and wealthy gardens teeming with fountains, sculpted green pastures, and commissioned statues by great artists. Landscape architect André Le Nôtre designed the expansive grounds to include carefully manicured hedges, reflecting pools, and artfully carved open-air statues. The envy of Europe, Versaille Gardens made the French monarchy look elite and powerful.
Contextualize the architectural and historical significance of this immense site on our Versailles Palace and Gardens Tour with a historian.
Famous Gardens in Rome and Italy
Villa Borghese in Rome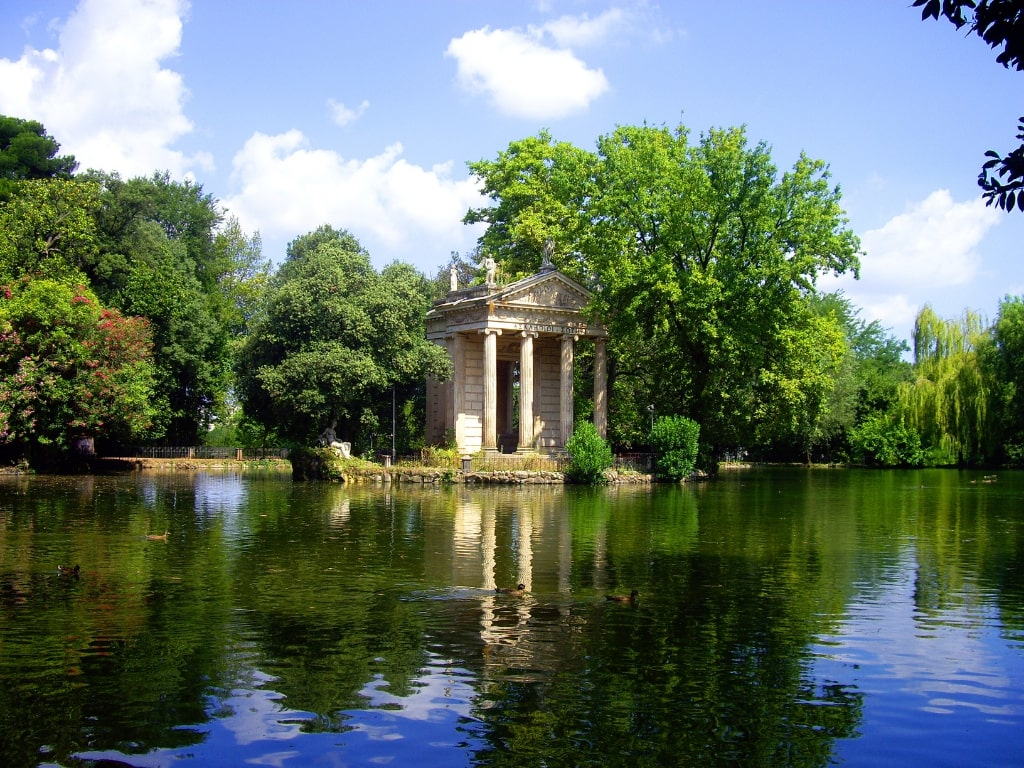 The third-largest park in Rome, the Villa Borghese houses the impressive Borghese Museum as well as other buildings, sculptures, lakes, and other smaller museums. These gorgeous grounds used to be a vineyard before Cardinal Scipione Borghese, the nephew of Pope Paul V, transformed them into the haven it is today in 1605. Picturesque and relaxing, it's the perfect place to wander around after digesting the works of Renaissance masters like Caravaggio, Bernini, and Titian at the Borghese.
Torrigiani Gardens and Boboli Gardens in Florence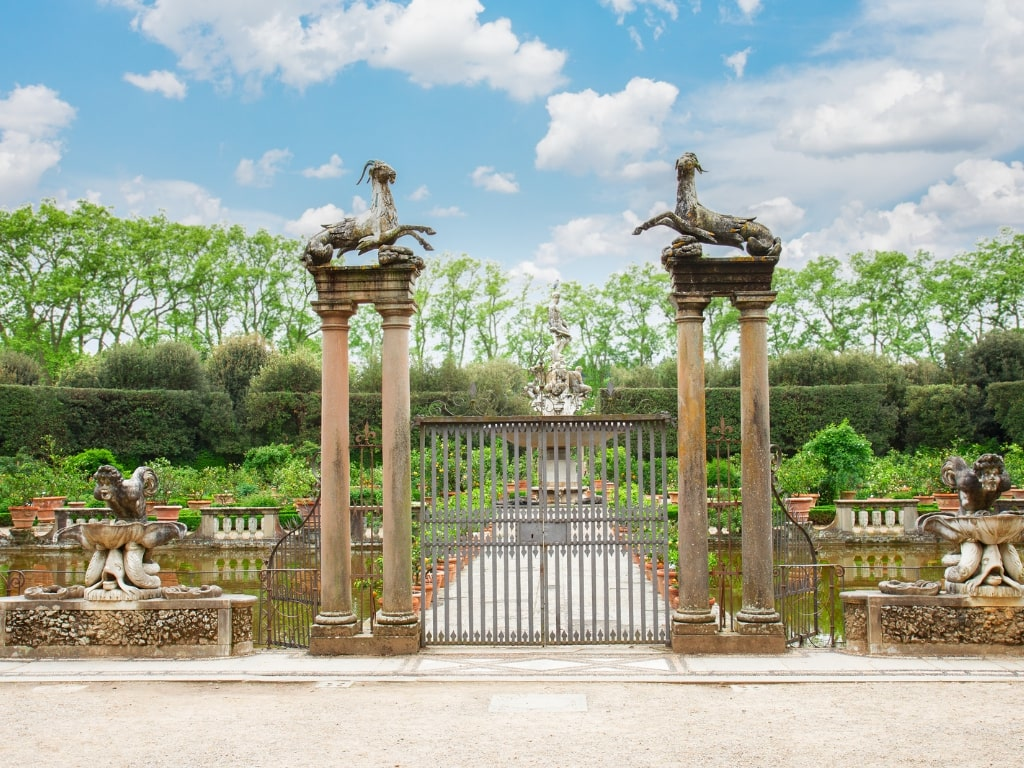 The Boboli gardens, a suitably grandiose backyard for the powerful Medici family's Pitti Palace in the 16th century, are open to all and frequently visited, but the Torrigiani gardens could be Florence's best-kept secret. Hidden behind a set of high walls in the neighborhood of Oltrarno, the Torrigiani Garden is one of the largest private gardens in Italy. Both gardens are immaculately designed, incorporating elements of Renaissance and English styles.
If you're in Florence, you've got to try our exclusive Secret Gardens of Florence: Boboli and Giardino Torrigiani experience where you'll get access to the private estate with an expert horticulturist.
Most Famous Gardens in History
Summer Palace in Beijing China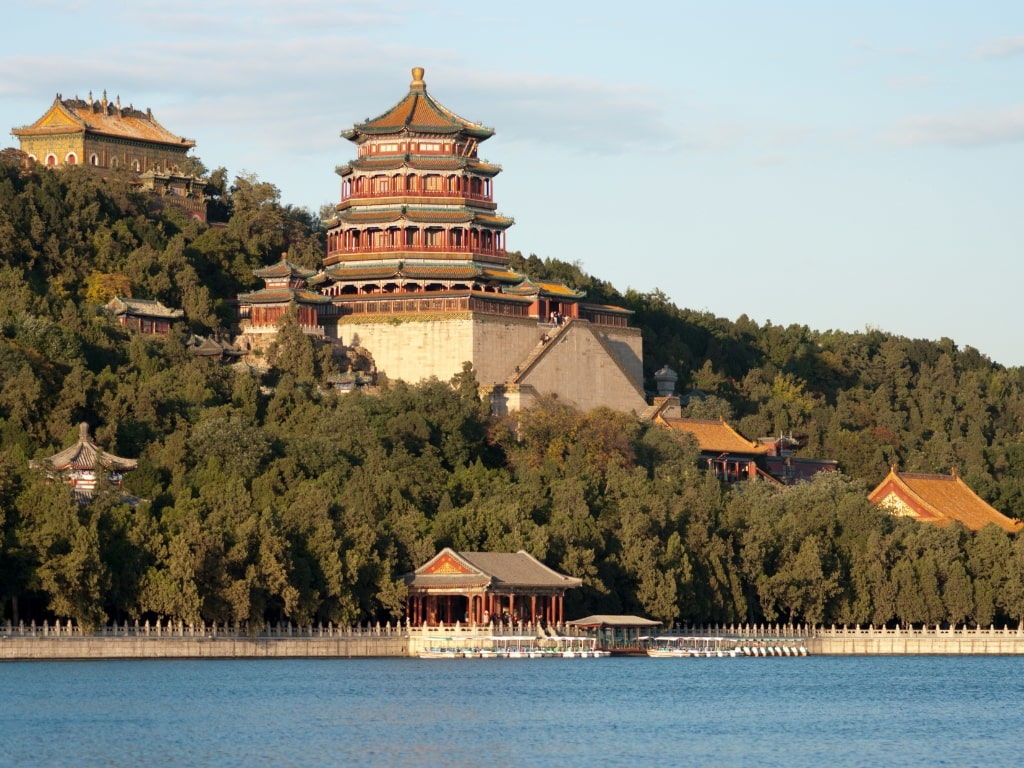 Perhaps the greatest monument to China's Qing Dynasty, the Summer Palace spared no expense at creating a nurturing retreat amongst nature for the last Imperial dynasty of China. The vast grounds bear more than just a palace. It also holds lakes, beautiful rolling green hills, pristine gardens, and stunning bridges. Now a World Heritage Site, the emperors and empresses of the Qing enjoyed the perfectly maintained landscape for far more than just pleasure in the 18th century. It was also a center for administration, a source of water for agriculture, a base for training the navy, and a place of residence.
Behold the treasured imperial Summer Palace on our Summer Palace, Gardens of Nurtured Harmony tour with an expert in Chinese history.
Keukenhof in Amsterdam, Netherlands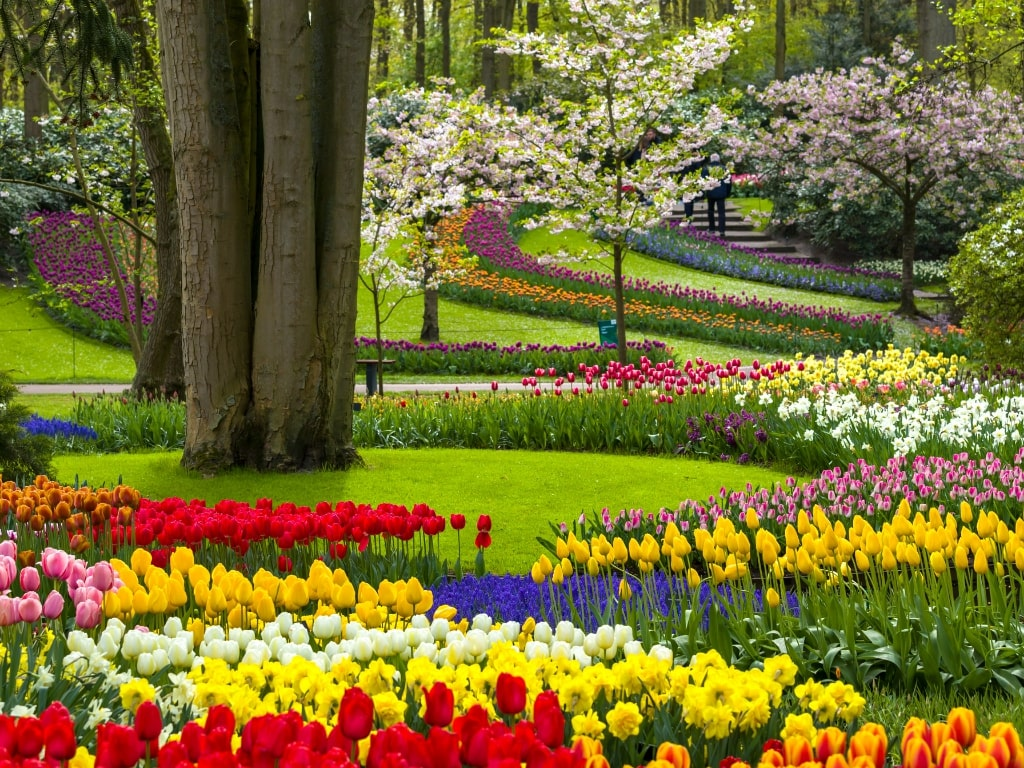 A city that went crazy for the tulip in the 17th century is now the home of the world's largest flower garden. Named the "Garden of Europe," the Keukenhof tulip garden in Amsterdam attracts hundreds of travelers to soak in the spiraling floral fields, historic castles, streams, and other hidden natural delights. The use of the garden as a showground for tulips started in 1950, an initiative of Holland's bulb growers. With the Tulip Festival underway, spring is a perfect time and most lively way to experience the vibrant Keukenhof.
Learn more about the history of the tulip in Amsterdam on our Tulipmania, Then and Now: Keukenhof Gardens Excursion.
English Gardens Bavaria in Munich, Germany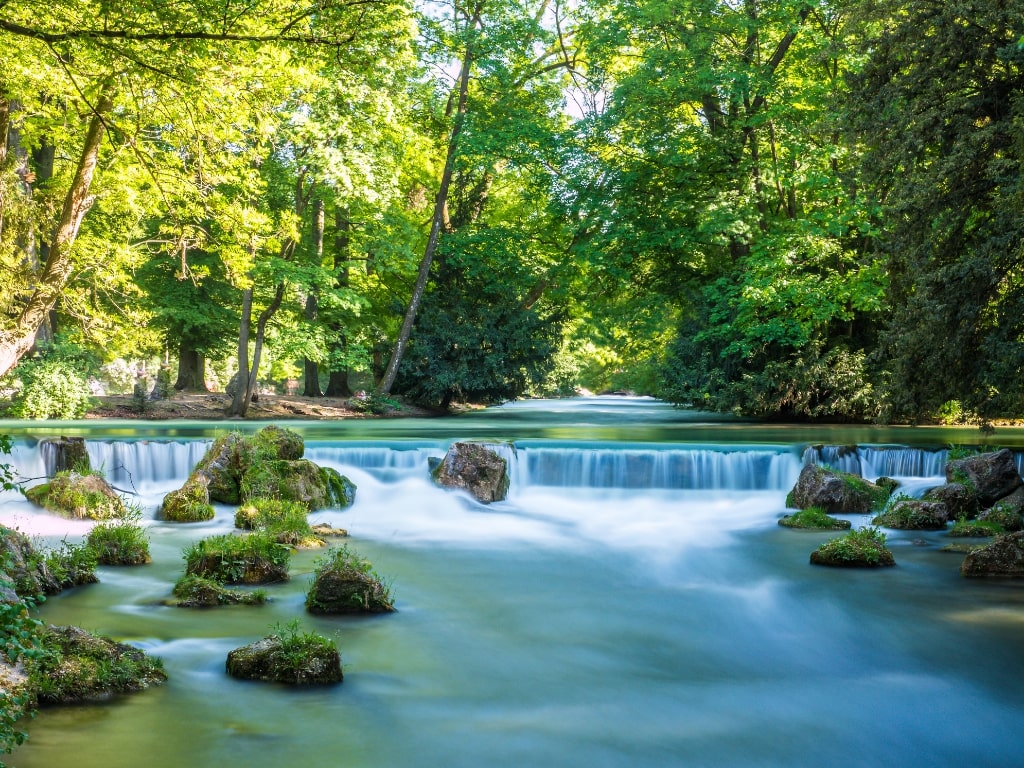 Designed in 1789 by Friedrich Von Sckell and Sir Benjamin Thompson, the Englischer Garten is a huge public park right in the heart of Munich. While the name of the garden refers to the English-style landscape that was popular at the time, the extensive green space incorporates architecture borrowed from all over the world. Among the many landmarks are a Japanese teahouse, a Chinese Tower, a small Greek-style temple, and more. Of course, Bavarian symbols permeate the park as well, which our English Gardens Tour: Urban Landscapes in Bavaria dives deeper on.
Two other unique parts of the English Garden include a stationary (man-made) wave on the Eisbach (ice brook) Germans have been surfing since 1970 and a nude sunbathing area on the Schönfeldwiese!
Kyoto Garden in Japan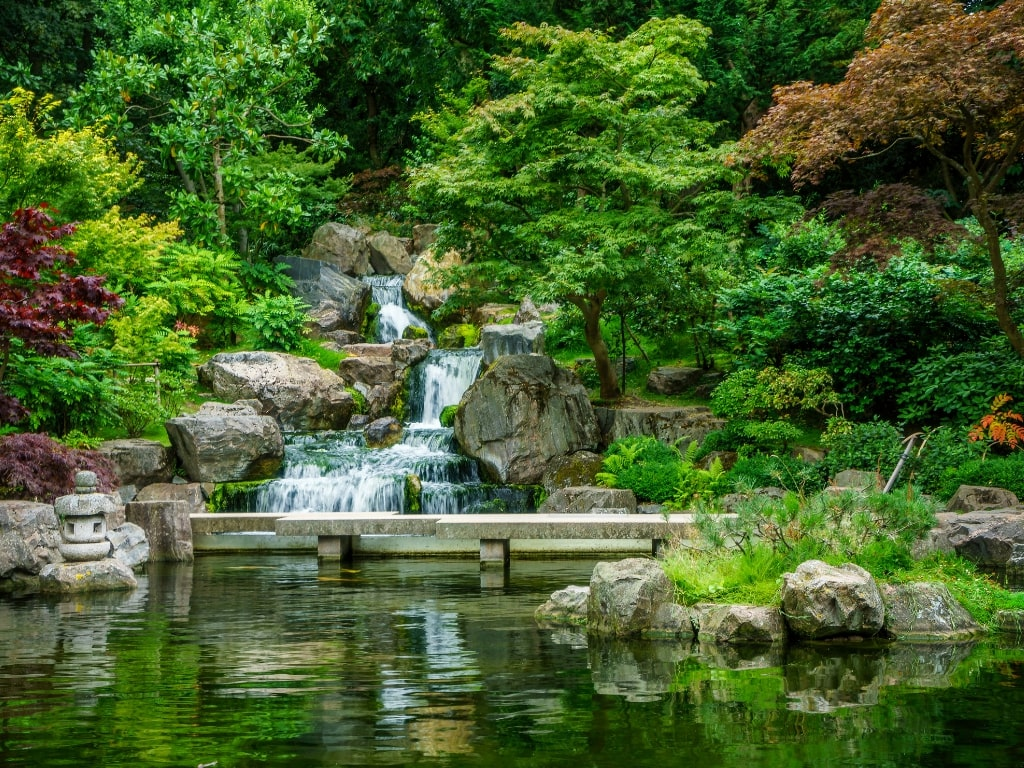 The city of Kyoto, with its numerous Buddhist temples, ancient shrines, and grand imperial houses, is the perfect place to experience the garden and landscape principles of Japan that have shaped the country's aesthetics for centuries. During the Muromachi period (1337 to 1573), Zen Buddhism's flourishing transformed villa garden design. The Buddhist temple Kinkaku-ji, or the Golden Pavilion, is a prime example of gardens harmonizing with spirituality.
For more on gardens in Kyoto and how they relate to shoguns and Buddhism, check out our Beyond Zen: Kyoto Garden Tour.
A creative tool to represent imagination, wonder, and social dynamics, gardens have occurred as settings in literature for centuries, especially in the English novel. It comes as no surprise that the likes of Virginia Woolf, Chaucer, Jane Austen, Shakespeare, Lewis Carroll, John Milton, Frances Hodgson Burnett, and so many others have used gardens in their storytelling. Gardens are magical — you can escape into them, find all sorts of characters, and emerge from them with a new perspective.
Kew Gardens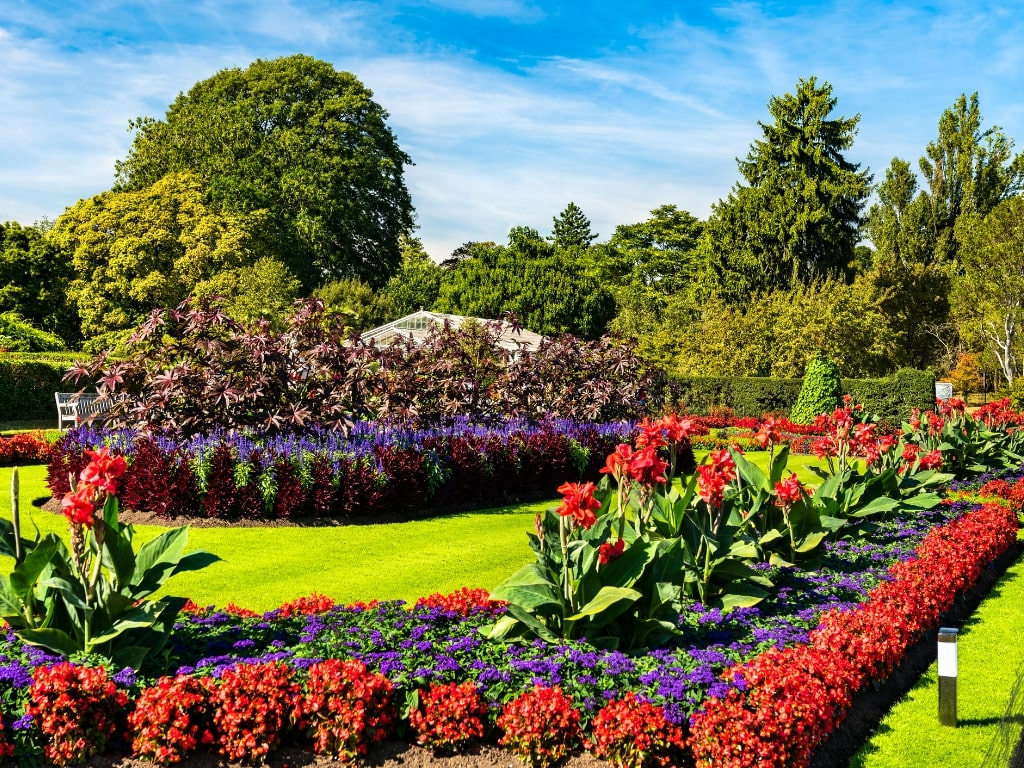 As you might have noticed, the English had a particular affinity for gardens. English royalty set the stage for a revolutionary garden style for the rest of Europe in the 18th century. Kew Gardens remains the greatest example of English landscape care in the UK. Kew Royal Botanical Gardens has two offshoots as well located in southwest London and West Sussex. The former was the setting for the famous short story entitled Kew Gardens by Virginia Woolf. A historic place where people, insects, and flowers commingled, the gardens were the perfect backdrop for Woolf's signature representation of the transience of time.
Famous Gardens in the USA
Portland Japanese Garden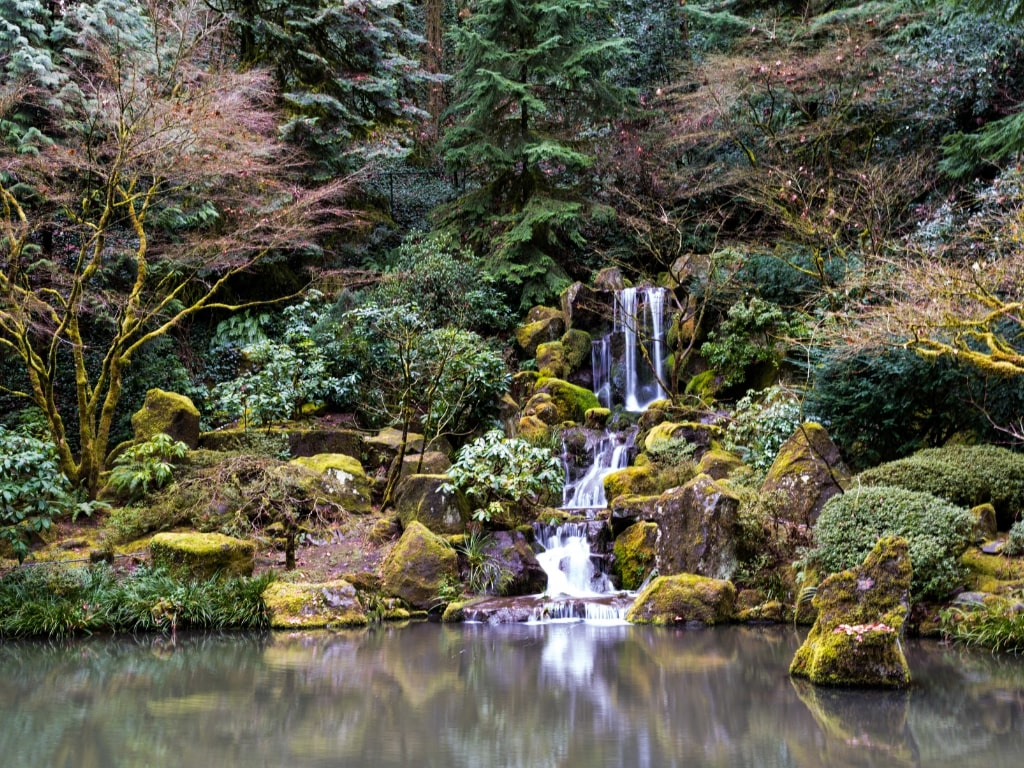 From coast to coast, the US also boasts gorgeous gardens that have received international acclaim. One such garden is the Portland Japanese Garden, which boasts various styles of green landscaping in 5.5 acres. Included amongst its many natural views are a cascading waterfall, teahouse, art exhibitions, a cultural village, and delightful manicured foliage.
Can't get enough gardens? Be sure to check out our online seminars on all things flowers, earth, and history.