Known as the city where East meets West, travelers today are eager to explore the intersection of Constantinoples' rich past with the modern bustle of Istanbul. The city is still a vibrant crossroads of many unique nationalities, traditions, and religions, and is best when explored in the company of a local guide.
As we continue to plan our next trip to Istanbul, Turkey the biggest question on our minds is – what time of year is the best for a visit? Because Istanbul is one of the most visited cities in the world, its available activities and accommodations vary wildly by season. When trip-planning it's also important to consider crowd control, safety, and accessibility.
No matter what time of year you're able to squeeze in a visit to Turkey, you can rest assured that it will be a trip of a lifetime. Our local experts contextualize popular sites such as Istanbul's magnificent mosques, the Grand Bazaar, and Hagia Sophia. But we'll also lead you off the beaten path onto a cruise along the Bosphorus River and crisscrossing through the favorite local hideouts. Read on to learn about the best time of year to plan your visit!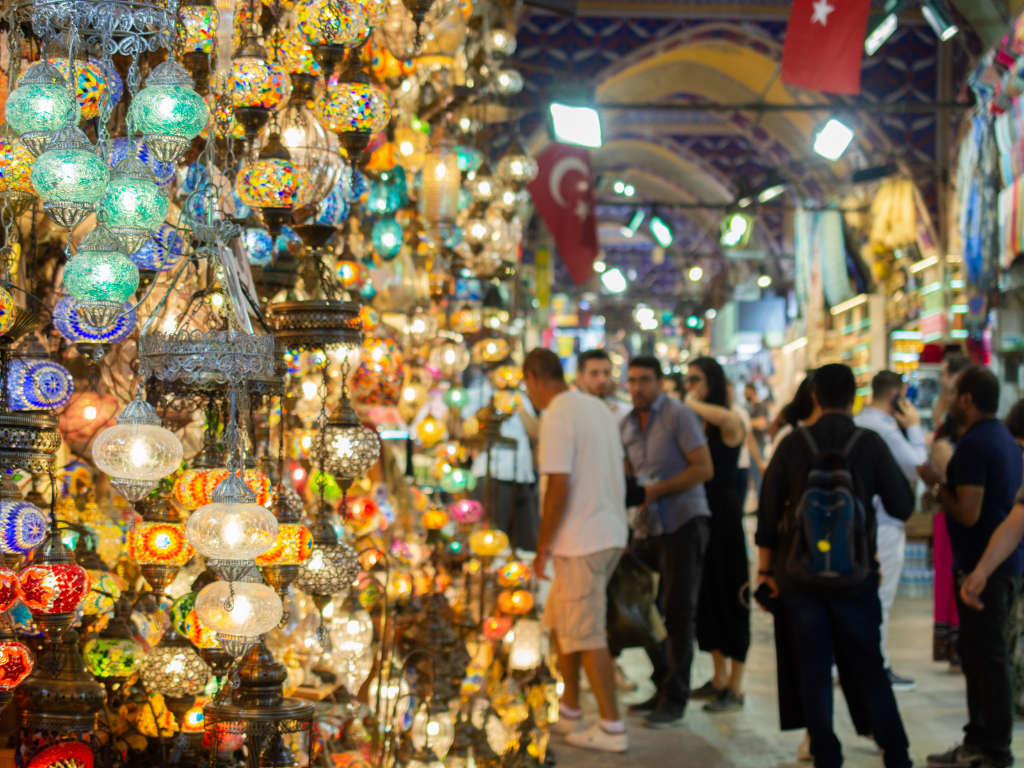 Winter in Istanbul, Turkey
Of course, the coldest time to visit Turkey is during January and February. These tend to be the coldest months in Turkey, which means you'll have fewer crowds to compete with, but you'd better bundle up! Keep in mind, the best way to learn more about Istanbul is by exploring on foot – be sure to pack your best walking shoes because this is a city full of hills and historic cobblestone roads!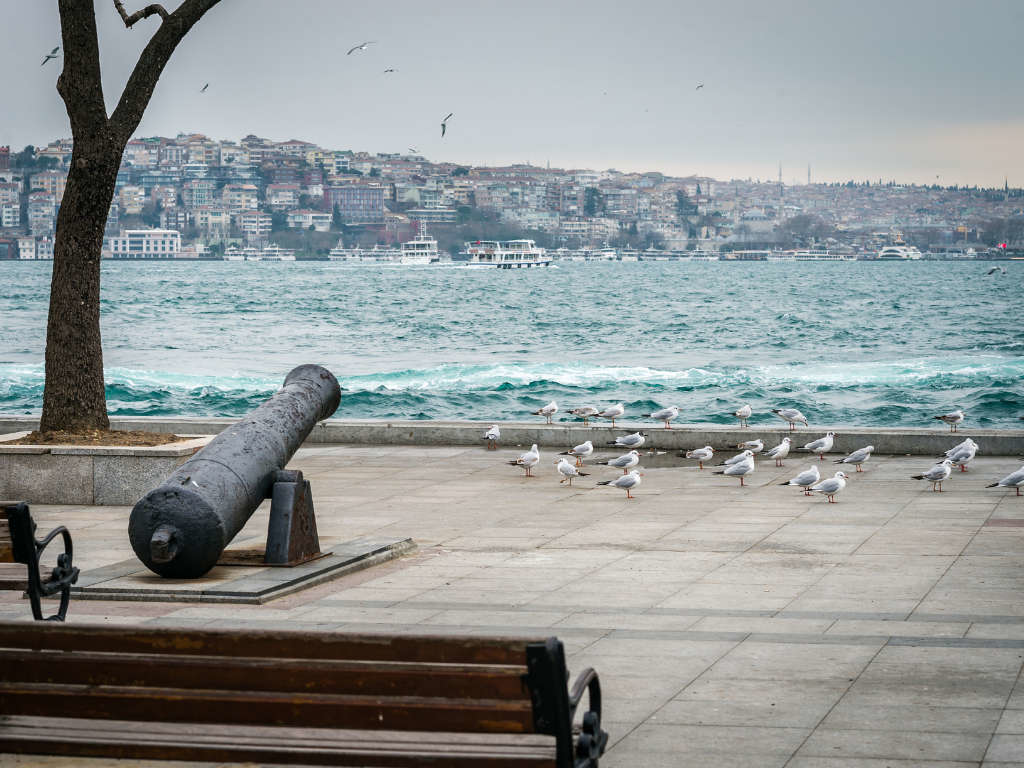 Turkish winters are typically cloudy and rainy, ranging from 28 °F - 50 °F (-2 °C to 10 °C). While snow showers are rare, if you're lucky, you'll get the chance to experience a walk through this winter wonderlan
Spring in Istanbul, Turkey
Spring in Turkey is filled with rain and wind, and a bit on the cooler side as we move from March to April, with the weather getting progressively better (and warmer) as we reach May. While March in Turkey is a bit unpredictable in terms of weather, you can expect comfortable and occasional rainy days and cold nights in April, and warm days and nights in May with more sun than rain.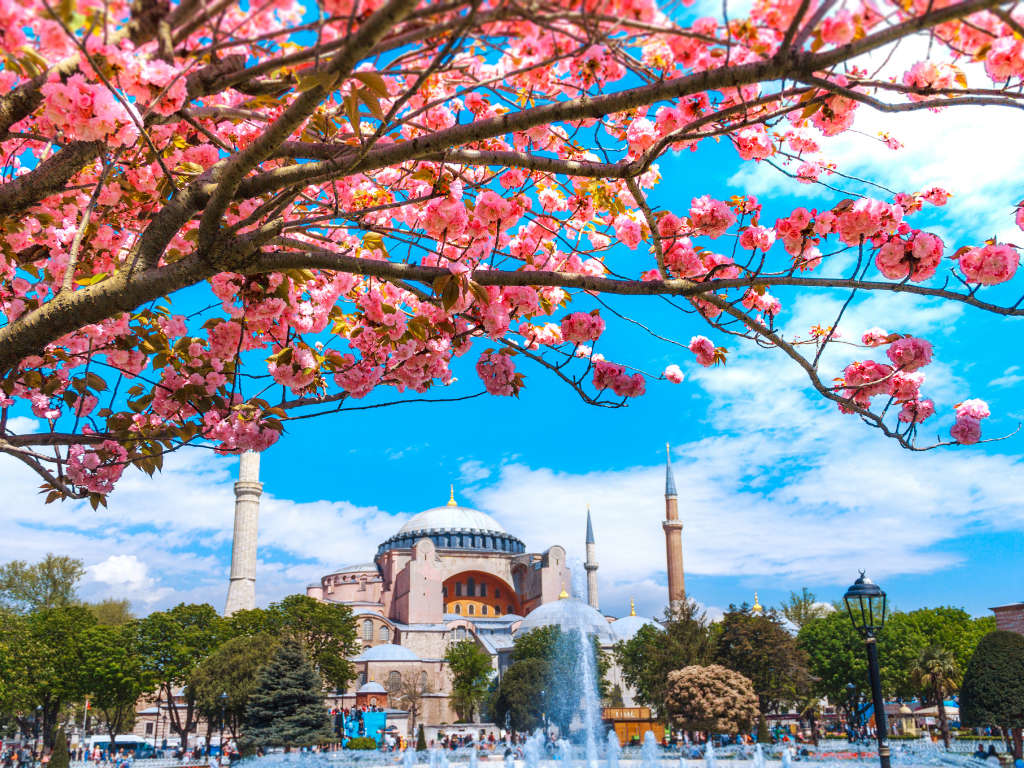 Istanbul is less crowded in the Spring, compared to the summer, so you'll be able to enjoy nicer weather and reasonable price points! The temperatures range from 51 °F - 68 °F (11 °C to 20 °C).
Summer in Istanbul, Turkey
Summer in Turkey is hot and humid, with August being the hottest month in the year in Istanbul. Since schools end in mid-June, local tourism picks up around then and calms down when schools reopen. The same applies for international travelers - since most schools and universities end the term in June, and restart back in September, you see an uptick in tourism, and in tandem with that, an uptick in prices, wait times, and crowds. You can also expect to see an uptick in prices around Turkish holidays, and especially during the holy month of Ramadan. The summer heat is ideal for beach days, but not so much when you're touring cities on foot. Be sure to plan your days in advance and get an early start, or else you may find yourself waiting in 30-60 minute lines in the hottest hours of the day.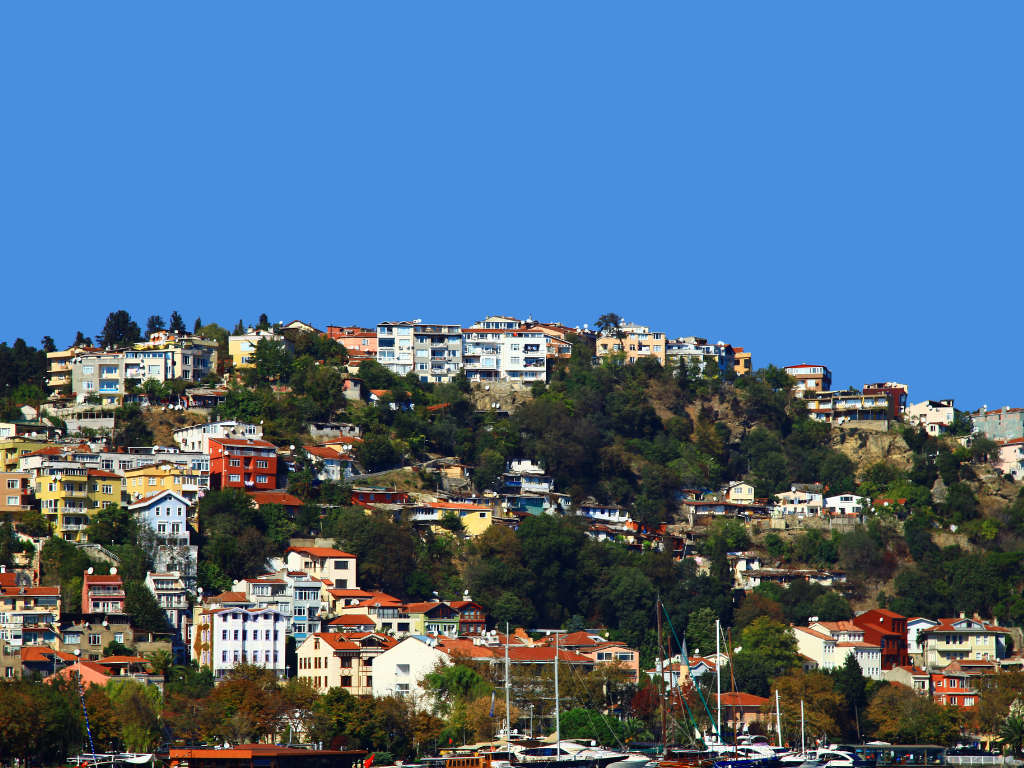 Turkish summers consist of hot days, humid nights, and hardly any rain showers. Temperatures range from 96 °F - 71 °F (35 °C - 22 °C), but it can feel like 100°F due to the humidity and walking the city's hills.
Fall in Istanbul, Turkey
The weather in Turkey is fantastic from September to November. It's pleasant, it's not too humid and every city and site is more enjoyable without the crowds. Because it's not the peak travel season (and because most Turkish holidays fall within the first half of the year) prices are more affordable and travelers can enjoy major must-see attractions without waiting in long lines and having their view disturbed by crowds.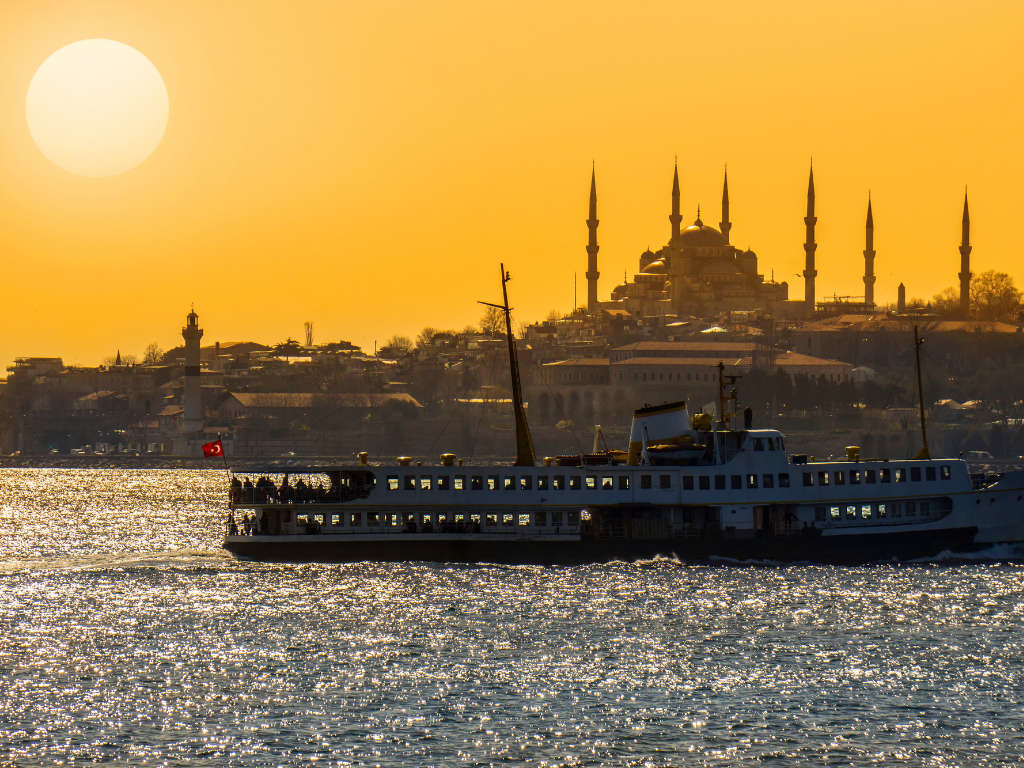 Fall in Turkey consists of warm days and comfortable nights with less rain than in Spring. The temperatures range from 68°F - 55°F (20°C - 12.7°C).
Best time to visit Turkey
So when's the best time to visit Turkey? Some months work better than others, due to convenience, price points, and availability. If we could choose when we would go to Turkey, it would be in May or October. You get to beat the crowds, enjoy nice weather, and go on a vacation before the summer and winter holidays start!
If you're visiting in May, keep in mind that Turkey celebrates the Hidrellez Festival, which celebrates the start of spring. If you're visiting in October, keep in mind that Turkey's Republic Day is celebrated on October 29th.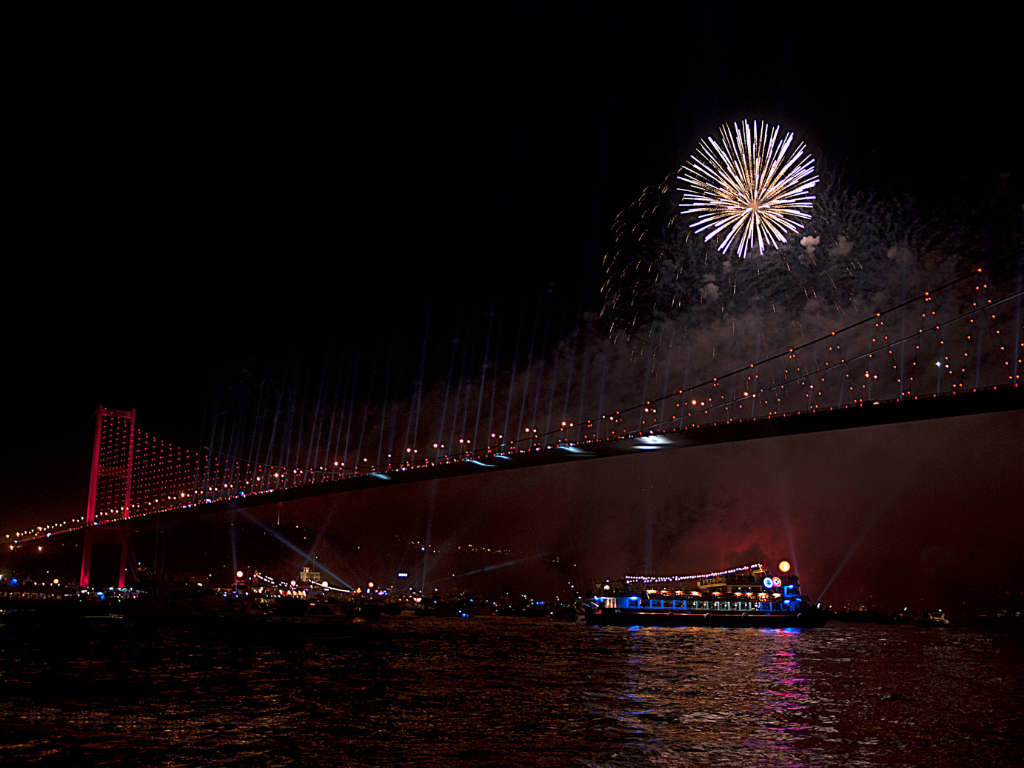 Thinking about visiting Turkey in October? You can join Dr. Tom Madden in his 2022 Istanbul Journey: Istanbul Through the Ages. Thomas F Madden is a Professor of History and Director of the Center for Medieval and Renaissance Studies at Saint Louis University. As the author of the book Istanbul: City of Majesty at the Crossroads of the World and historical consultant, he has appeared in such venues as The New York Times, Washington Post, Wall Street Journal, CNN, and The History Channel. He is a Fellow of the John Simon Guggenheim Foundation, the American Council of Learned Societies, the Medieval Academy of America, and he is a National Endowment for the Humanities Public Scholar.
Get to know Dr. Tom Madden in his upcoming seminars and courses before joining him on his Istanbul Journey in October 2022. Don't forget to check out our other Istanbul tours as well!
Read more about Istanbul, Turkey here: