The month of March is not only the tail-end of winter (and if our furry friend, Punxsutawney Phil is correct in his prediction, spring is coming early this year), but it also celebrates women throughout history—especially significant this year, as we celebrate the centenary of the ratification of the 19th amendment.

Here at Context Travel, women actually make up the majority—over 70%—of our team, and we feel fortunate to have many inspiring and adventurous women across all parts of our business (including, of course, our co-founder Lani). When they're not making Context a better place to work, they're hopping around continents and allowing their intellectual curiosity to guide their travels far and wide. To celebrate this special month and year, we're excited to introduce you to four Context women who are killing it with curiosity:


Aashima Kapoor, Chief Commercial Officer
Believe it or not, Aashima Kapoor took her very first flight when she was a mere nine days old—and she hasn't stopped traveling since. In fact, going to faraway places has always been in her blood, considering she studied for her private pilot's license before learning to drive. She credits her appreciation for the planet to her parents, who believed experiencing the world was more educational than what textbooks offer (and would occasionally pull Aashima and her brother out of school to travel). Once she was an adult, Aashima turned this traveling mindset into a lifestyle, selling all of her possessions to move abroad. To date, she's visited 60 countries—and counting. She shared more of her inspiring journey with us:

How would you describe yourself as a traveler?
AK: "As a traveler I would describe myself as a planner. Even if I'm being spontaneous, I always have a general idea of where I am and where I want to end up. I try to strike a good balance between being logistically prepared for anything and being mentally flexible enough to let that 'anything' happen."


What about as a professional?
AK: "As a professional I would describe myself as a methodical and process-oriented person with the restless creative energy of an artist. I thrive in organized scrappiness, which is the notion of creating a structure in which you can safely throw process out the window and make decisions on the fly. I have a deep passion for my work and try to bring enthusiasm and energy to my teams."


What advice do you have for aspiring female travelers?
AK: My best advice for women who want to travel more is to trust your instincts. Self-confidence and adaptability are your #1 most important travel accessories, along with packing cubes and a spare external battery. Once you decide to go, try to make a friend wherever you are—our cab driver, barista, AirBnB host all have fascinating stories and sage advice that they're eager to share. I've met the most incredible people by simply remembering to look up from my phone once in a while and start a conversation."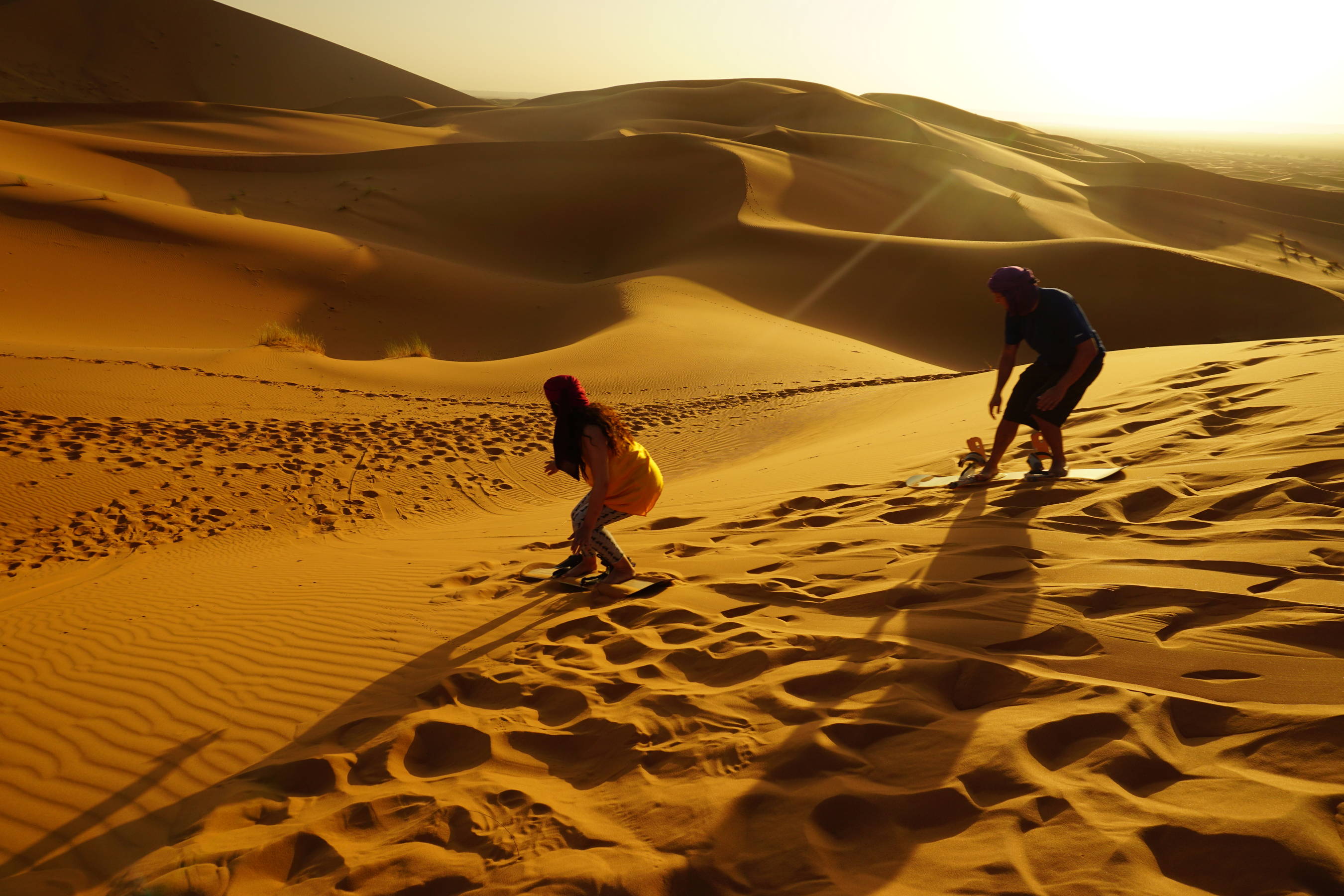 What's one of your most beloved travel memories?
AK: "I was studying in the south of Spain in 2008 and had planned to spend a long weekend in Morocco. However, everyone I met told me I shouldn't go as a woman alone, and although it was heartbreaking, I nervously followed their advice. Fast forward ten years, I found myself living in Lisbon with a group of friends who were equally nervous about visiting Africa. Full of confidence, I planned a week-long trek through the blue-hued alleys of Chefchaoen, the medinas of Fez, the souks and shops of Marrakech, and the towering canyons of the Dades Valley. We rode camels into the Merzouga desert and spent an evening dancing under the Milky Way and sandboarding down the dunes at sunrise. It was so empowering to be able to reflect upon how much I had changed as a woman and as a traveler, to not only have the confidence to put my own nerves aside, but to help others find their confidence as well."
Where are you heading next?
AK: "I'll be going to Belize in a few weeks to explore some beautiful rainforests and reefs, and later this year will be taking a trip I've always dreamed about; I'll be heading to the east coast of Africa — Kenya and Zanzibar — and will end my trip watching the gorilla migration in Rwanda."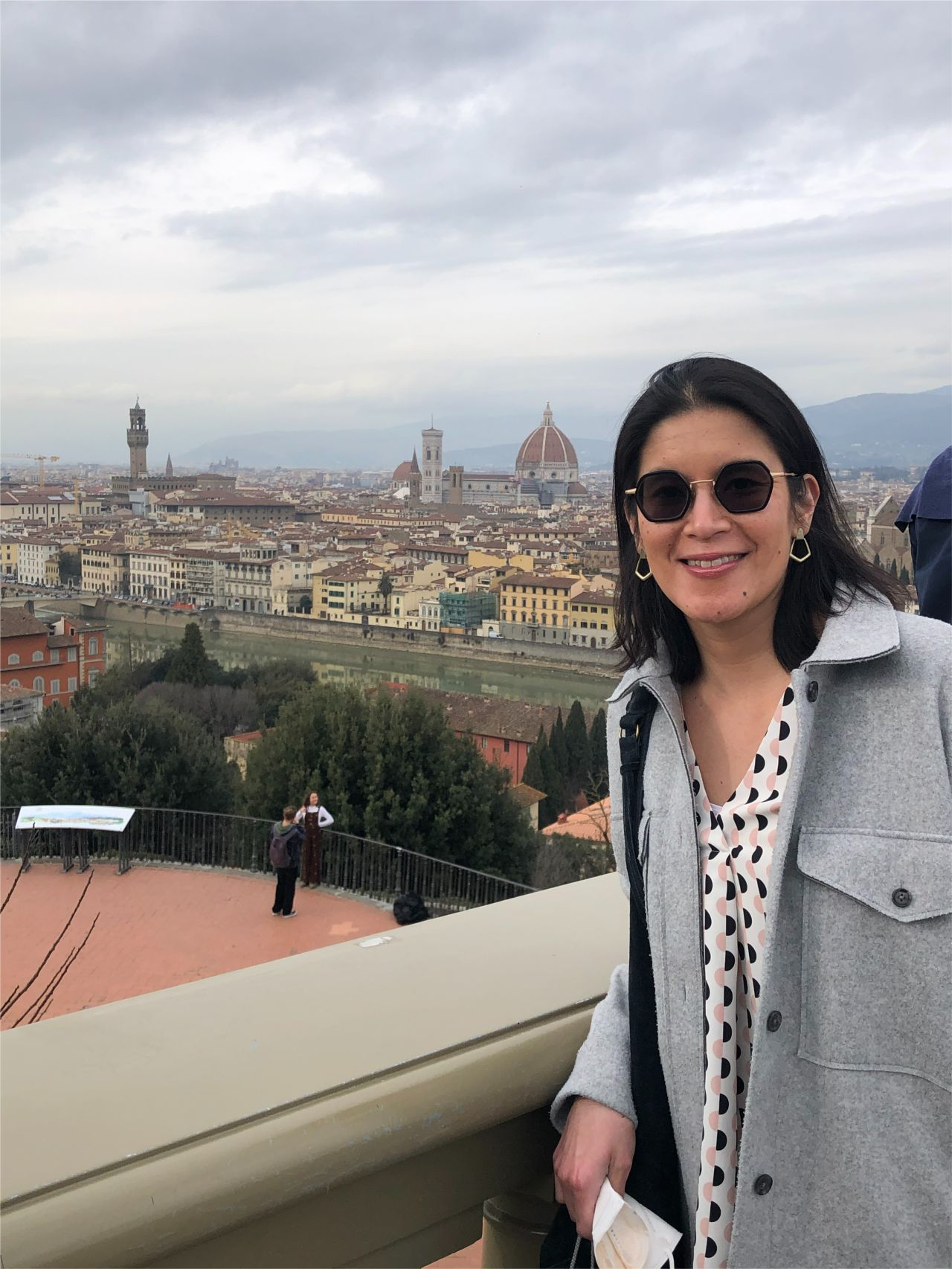 June Chin-Ramsey, Chief Executive Officer
Though June Chin-Ramsey embarked on countless road trips growing up, it wasn't until college when she took a Spanish theatre course that the travel bug really bit. The keystone two-week class trip to Madrid gave her the opportunity to attend plays, eat tapas and share drinks from a porron. It opened her eyes and changed her life, inspiring her to see more of the world. Her passport has been decorated with the entry stamps of 28 countries and countless cities, taking her from Brazil, Argentina, the Netherlands and Czech Republic to Japan, Singapore and more. Here, more of what ignites this traveling professional:
How would you describe yourself as a traveler?
JCR: "I'm an avid explorer in search of different cultures, good food, and beautiful beaches. Inspired by my childhood travels, I've visited most of the Caribbean with my husband and daughter. But I also love traveling to cultural capitals around the globe, like eating my way through Southeast Asia, or sipping a fine Malbec at the vineyards in Mendoza."
What matters to you when traveling?
JCR: "No matter where I find myself, learning is always at the forefront of each trip. For me, that's included scuba diving for the first time in the Maldives (amongst the beautiful yet somewhat scary sharks in the Indian Ocean!), listening to an art historian point out the details in Caravaggio's masterpieces in Rome, to most recently learning about the legal system in Singapore and why my favorite Hawker Center stalls are at risk of disappearing in the next couple of decades."
What's a travel experience that stands out to you?
JCR: "I was selected amongst a group of students around the globe to participate in the annual China Synergy Programme (CSP) for Outstanding Youth. This program consisted of a series of exploration and exchange activities held in Beijing. In addition to panels and discussions, we bonded with university students from every continent, met distinguished delegates and politicians, and wandered through the hutongs of Beijing. At the end of the program, we were sponsored to go on a trip to Inner Mongolia, where we learned about Genghis Khan, rode wild horses through the grasslands and camels across the desert. I remember watching the sun set behind the rolling sand dunes and feeling like I was in a scene from a movie; to this day I have never experienced anything quite like it."
What advice would you give women who seek to see more of the planet?
JCR: "It's advice I'd give to anyone—if you have an opportunity, seize it. From my days in college to my days working in emerging market investments at a large hedge fund, I've had the opportunity to experience the world in many different ways, from budget hotels to private vineyards wine tastings. Each trip has been memorable in its own way, so whenever you have the opportunity and time to travel, definitely take it. Don't be afraid to travel alone, and never delay your chance to go out and see the world because of someone else."


Laura O'Connor, North America Program Manager
An outgoing artist, educator, and organizer, Laura is a muse in all senses of the word. When she's not working tirelessly to expand our tour offerings in North America, Laura can be found in her art studio creating sculptures that often take our breath away, or laboring away over a complex recipe in her kitchen. As the first ones to lament that there aren't enough hours in a day, we're always amazed at how she can find so much time to travel, but she does. Here to share more:
What was your first travel experience like?
LOC:"The first big trip I ever took was to Port-au-Prince, Haiti with my best friend. Her dad runs the city's recycling plant so he took us on a tour of the facilities—it's what initially inspired a later project in the Amazons. While in Haiti, I also met with local artists in their studios and talked to them about their artistic processes."

How does travel influence your artistic practice?
LOC: "I think about travel in terms of making projects happen, these projects drove the purpose of my trips, whether it be about sustainability or art, or a combination of the two. I find that I am an artist, so I need to make things. In that way, my travels influence how I think about my art. For example my trip to Peru really changed how I see clay as a material and the processes associated with ceramics. In a broader sense, it's also challenged me to reconsider preconceived ideas and think about the different ways to approach things."
What is your most formative travel experience?
LOC: "In 2013 I started a project in a small town near Iquitos. Just before going, I found out that I had family in Peru—which was such a wonderful surprise—so I extended my trip to meet them and get to know them. While in Peru, I was inspired to start a sustainability project in Padre Cocha in the Peruvian Amazons to reduce plastic usage, and that has also led me to study local crafts and build ceramic water filters. For four years I helped build a waste processing facility in the same village that was inspired by my trip to Haiti."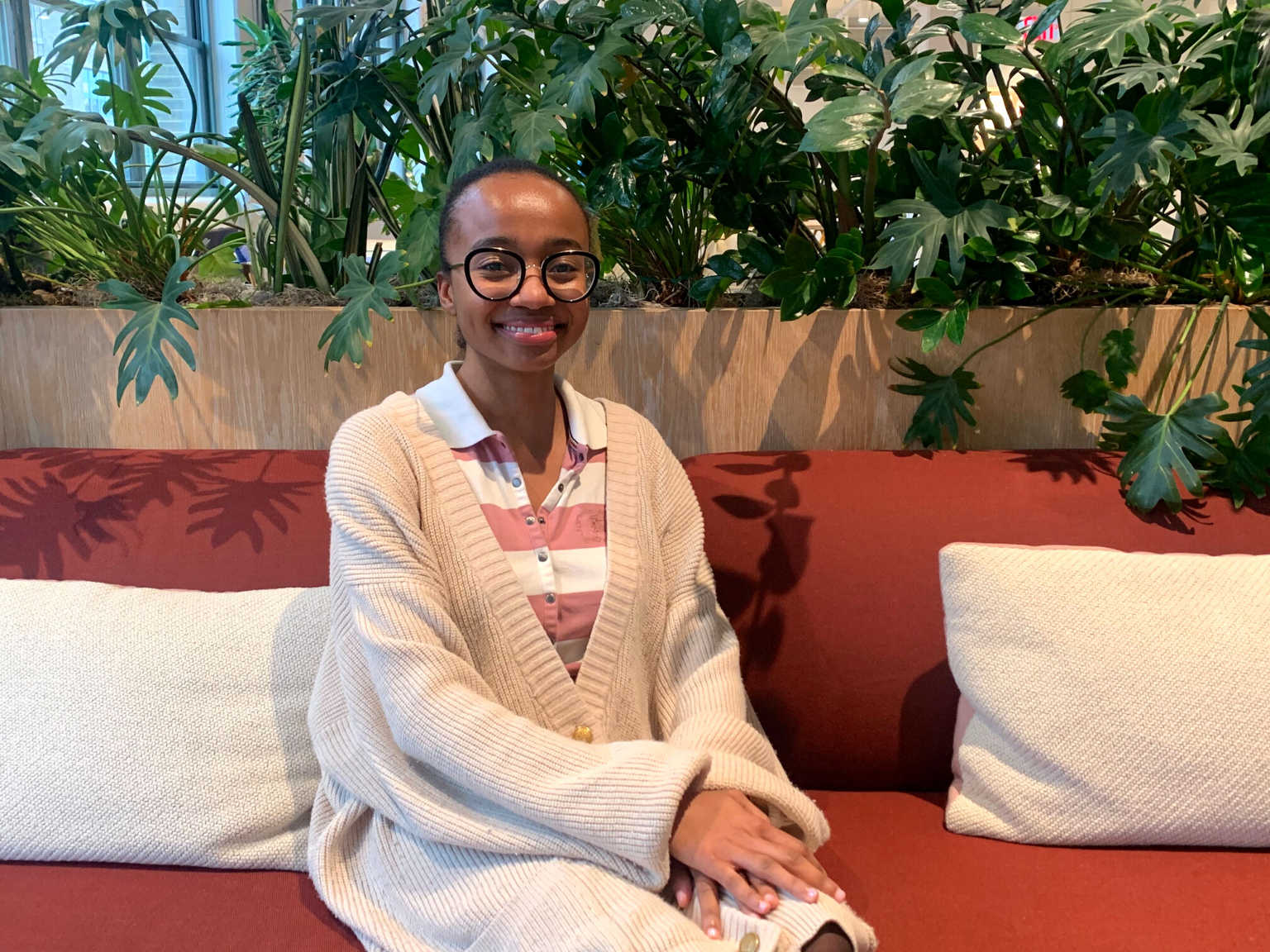 Ruth Fianu, Business Analyst
Ruth came to Context through our Future Leader Program and is now a full-time data nerd—we often find her waist deep in an excel sheet, putting order to our business data. A born Londoner, Ruth actually spent most of her life away from her hometown, first moving to Togo, then to Rome, and now to New York. Ruth has been lucky to be to fully immersed in each local culture, with experiences like an audience with Pope Francis to chat about the struggles of smallholder farms and the importance of sharing—just one of her many exploits while working at the U.N's International Fund for Agricultural Development.
What is a travel experience that stands out to you?
RF: "Most places I've traveled to, I also lived in. When I was 7, my family lived in Togo in West Africa for five years. As a child traveling or relocating for the first time, it was transformative in the way that it got me closer to where my family was from. My dad is from Ghana, so when we lived in Togo, we visited often and back then I'd say that it really helped me understand my family better. What I loved most about Togo was that we were in a town with many international residents. For the first time, I met all these people who came from different corners of the world, Lebanon, Hawaii, all sorts of interesting places—so there was all this rich culture and diversity that I hadn't seen growing up in London, and for me it was—not to be all Aladdin-y, but—a whole new world, and it really was because it made me more curious about the world."
What brought you to Rome?
RF: "I was an intern at IFAD for six months, and we worked with other Rome-based agencies to help smallholder farmers. One of those agencies was SEWA, a non-profit that helps to make farmers self-sufficient and provide fundings to enable that. It was rewarding on multiple levels, not only was I helping all these people make a livelihood, I was also living in Rome! One of the perks was that we got to meet Ambassadors in diplomatic settings and sit in on their discussions."
What is most important to you during travel?
RF: "Visiting Zimbabwe was a great experience for me because everyone in my family had really fond memories there, so just sharing that with them was really special to me as it made me feel like I got to know them better. So traveling, for me, is about the human connection, whether with friends and family or with a local."
Do as they do by visiting
Peru
like Laura, exploring parts of
Spain
like Aashima, or retracing June's
Caravaggio
experience in
Rome
with Context.
- by Qianqian Li. Qianqian is a Marketing Associate at Context. A graduate of NYU, she has lived in New York, Beijing, Paris, and will pursue pappardelle pasta to the end of the world.