Edinburgh, Scotland, is steeped in rich history and enchanting tales. From its iconic castle to its hidden underground streets, there are endless opportunities to immerse yourself in the past.

For fans of the Harry Potter series, Edinburgh offers a magical experience with real-life locations that inspired J.K. Rowling. And if you're traveling with kids, Edinburgh presents a range of family-friendly activities that seamlessly blend fun and learning. Join us as we explore the best of Edinburgh for history lovers, Potter fans, and families.
Fun Things to Do in Edinburgh, Scotland for History Lovers
Take a step back in time and explore Edinburgh's incredible history. If you want to make a day of it, check out our Edinburgh in a Day Tour.
Visit Edinburgh Castle
Edinburgh Castle is a historic fortress perched atop Castle Rock, offering panoramic city views. It is one of the most iconic landmarks in the country and a major tourist attraction.
With a history dating back over a thousand years, Edinburgh Castle witnessed numerous significant events and played a central role in Scotland's history. It has served as a royal residence, military stronghold, and a symbol of Scottish power.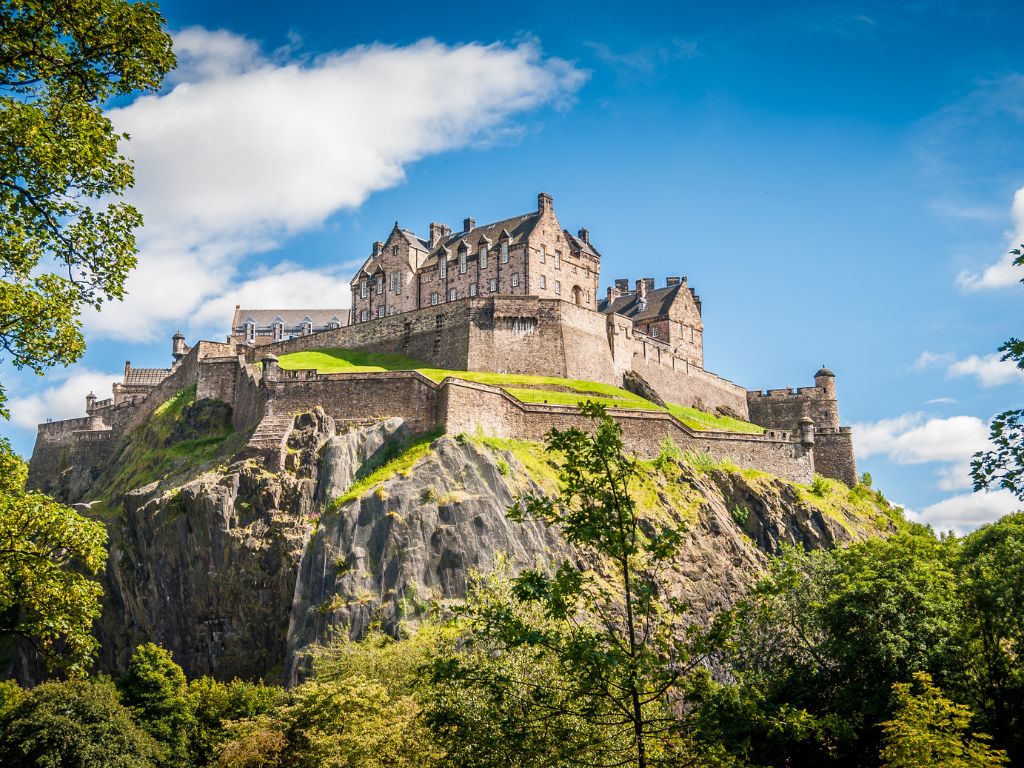 Within the castle walls, visitors can explore various sections and attractions. The Great Hall, built in the 15th century, showcases medieval grandeur with its impressive architecture and historical artifacts. The Crown Jewels, including the Crown, Sceptre, and Sword of State, are on display and symbolize Scotland's monarchy.
Another notable feature is St. Margaret's Chapel, the oldest surviving building in Edinburgh, dating back to the 12th century. It is a beautiful example of Romanesque architecture and is still used for weddings and religious ceremonies.
Guided tours and interactive exhibits provide insight into the castle's fascinating past, including its involvement in the Wars of Independence and the Stone of Destiny, a symbol of Scottish sovereignty. Visitors can learn about the lives of kings, queens, soldiers, and prisoners who inhabited the castle throughout history.
In addition to its historical significance, Edinburgh Castle hosts various events, including the famous Edinburgh Military Tattoo, a spectacular showcase of music, dance, and military performances.
The Real Mary King's Close: Journey into the Past
Embark on an underground tour of The Real Mary King's Close, a preserved network of hidden streets and houses beneath Edinburgh's Royal Mile.
During the 17th century, as the city grew and expanded, buildings were constructed on top of existing structures, burying the narrow alleys and homes beneath layers of history. Mary King's Close, named after a prominent merchant's wife, was one such close that became encapsulated within the city's development.
Today, The Real Mary King's Close offers guided tours that take visitors back in time. Led by costumed guides, visitors walk through the preserved underground streets and rooms, gaining insight into what life was like in Edinburgh centuries ago.
The close is frozen in time, with rooms and alleyways recreated to resemble their historical appearance. The guides share stories and anecdotes about the people who lived in the close, shedding light on their daily lives, struggles, and even supernatural legends associated with the area.
National Museum of Scotland: Time Travel through Exhibits
The National Museum of Scotland is a treasure trove of artifacts and exhibits spanning various historical periods. You can explore interactive displays showcasing Scotland's rich history, including ancient civilizations, medieval times, the Scottish Enlightenment, and the Industrial Revolution.
Engage with immersive exhibits, such as the recreated Victorian street, and learn about the country's scientific discoveries, innovations, and cultural heritage.
Ghosts and Witch Hunts: A History of Old Edinburgh
Few cities boast such an entanglement with ghosts, the macabre, and the supernatural. Revel in an eerie exploration with an Edinburgh ghost tour, the perfect opportunity to experience otherworldly adventures.
You'll stop along some famously haunted spots, like St. Giles Cathedral, Greyfriar Kirkyard, the National Museum, and Mary's Kings Close.
Your journey will also take you to the Royal Mile, an area of the city covered on our Old Town Edinburgh Tour. However, your focus will be on the path to Edinburgh Castle and the notable stops along the way famous for executions.
As you walk along, your guide will introduce you to the work of the philosopher David Hume and the Scottish Enlightenment and how this golden period in Scottish history impacted supernatural belief causing ghosts to go out of fashion again.****
Edinburgh History Tour: New Town with a Historian
During a three-hour, expert-led Edinburgh History Tour of New Town, you'll visit Calton Hill, Charlotte Square, and the residences of some of Edinburgh's most famous 18th-century citizens.
Along the way, you'll get an in-depth explanation of Georgian architecture and the ideals of the Age of Enlightenment, coming away with a more robust understanding of the city's critical role in that period.
Enchanting Adventures: Activities for Harry Potter Fans in Edinburgh
"Let us step into the night and pursue that flighty temptress, adventure." – Albus Dumbledore.
Scotland is an incredible destination for Harry Potter fans, with many landmarks and locations that inspired the series.
The Elephant House: A Literary Pilgrimage
The Elephant House is often considered the "birthplace of Harry Potter," as J.K. Rowling wrote parts of the series in this cozy little cafe.
Tucked within the heart of Edinburgh's Old Town, near the historic Greyfriars Kirkyard, The Elephant House offers visitors a welcoming atmosphere. Its warm décor, comfortable seating, and views of Edinburgh Castle provide a pleasant setting for enjoying a cup of coffee or tea.
Rowling frequented The Elephant House during the mid-1990s when she was working on the early drafts of the Harry Potter novels. The café's windows overlook Greyfriars Kirkyard, and it is said that Rowling found inspiration in the view while writing.
Visiting The Elephant House allows fans to connect with the literary history of Harry Potter. The walls are adorned with messages and artwork from Potter enthusiasts worldwide, paying homage to the beloved series. It has become a pilgrimage site for many fans, who travel from all corners of the globe to experience where Rowling's magical world began to take shape.
Edinburgh Potter Trail: Discovering Magical Locations
The Edinburgh Potter Trail is a guided walking tour in Edinburgh that takes fans of the Harry Potter series on a magical journey through the city. Led by knowledgeable guides, the tour explores real-life locations that inspired elements of Rowling's world-renowned books.
The tour also delves into the city's magical history and folklore, providing insights into the real-life events and legends that influenced elements of the Harry Potter series. The knowledgeable guides share fascinating stories, anecdotes, and behind-the-scenes information about Rowling's connection to Edinburgh and how the city inspired her writing.
Victoria Street: Diagon Alley Inspiration
Victoria Street is widely believed to have served as an inspiration for Diagon Alley. The street's unique architecture and charming atmosphere resemble the magical shopping district described in the books.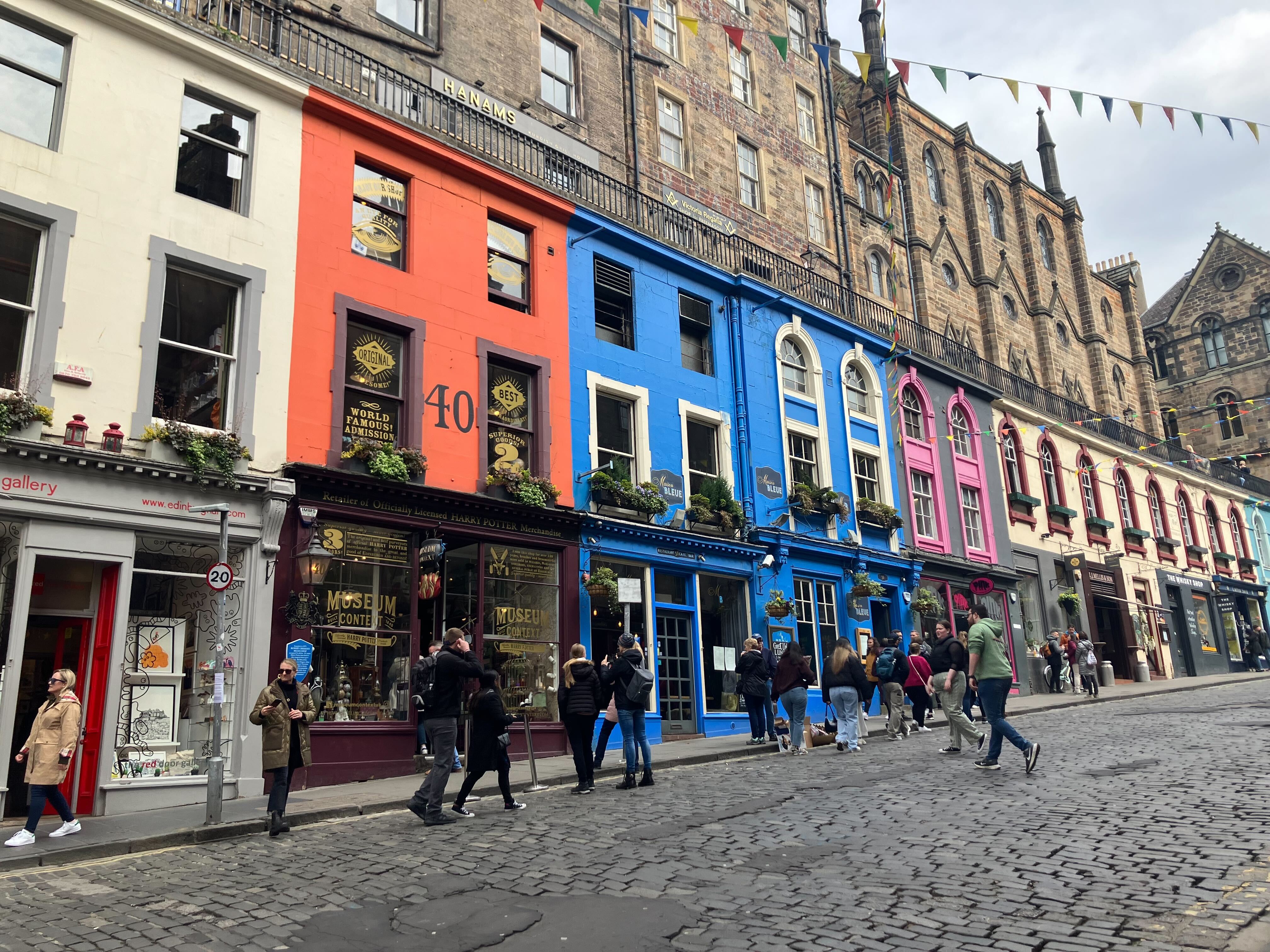 Victoria Street is a winding, narrow street located in Edinburgh's Old Town. Its colorful buildings, varied storefronts, and quirky shops create an enchanting ambiance that evokes the magical world of Diagon Alley. The street features a combination of independent shops, boutiques, eateries, and wizarding-themed stores, making it a popular destination for tourists and Harry Potter fans.
The curved nature of Victoria Street, with its multi-level buildings, creates a sense of mystery and excitement reminiscent of Diagon Alley's winding alleys and hidden shops. Just as Diagon Alley offers a bustling marketplace for witches and wizards to acquire their magical supplies, Victoria Street provides a similar atmosphere with its eclectic range of stores.****
The Balmoral Hotel: Potter-Inspired Luxury
It is widely known that Rowling stayed in The Balmoral Hotel and completed the final book of the Harry Potter series, "Harry Potter and the Deathly Hallows," in one of its suites.
The Balmoral Hotel is a luxurious five-star hotel near Waverley Station in the heart of Edinburgh. It offers stunning views of the city skyline and provides guests a luxurious and elegant experience.
Rowling's connection to the Balmoral Hotel began when she was facing the deadline for completing the final book in the series. She famously checked into one of the hotel's suites, room 552, to focus on her writing. The hotel room even gained its nickname, the "J.K. Rowling Suite," due to its association with the author.
The suite features a plaque commemorating Rowling's stay and the completion of the Harry Potter series. It has become a point of interest for fans and a place of pilgrimage for those seeking to be closer to the creative process behind the beloved books.
What To Do in Edinburgh Scotland with Kids
Edinburgh is a great place to take kids for engaging, family-friendly experiences. From its magical mystery to its beautiful parks and green places (like Holyrood Park and the Royal Botanic Garden), kids can awaken their sense of adventure in Scotland.
We also offer a family-friendly Edinburgh Tour for Kids if you want to infuse your trip with some fun and education.
Edinburgh Zoo: An Animal Adventure
Edinburgh Zoo is one of the largest and most significant zoos in the United Kingdom, attracting visitors of all ages with its diverse collection of animals and conservation efforts.
The zoo is situated on 82 acres of parkland and is home to over 1,000 animals of various species. It focuses on conservation, education, and research and raises awareness about protecting endangered species and their habitats.
Some of the zoo's notable attractions include the Penguin Parade, where visitors can see and learn about different species of penguins as they waddle and swim. The Koala Territory offers an opportunity to observe these iconic Australian marsupials, while the Budongo Trail provides an immersive experience with chimpanzees. Some of the most famous inhabitants of Edinburgh Zoo are the giant pandas. The pandas are part of an international conservation program, and visitors can view them in their specially designed enclosure.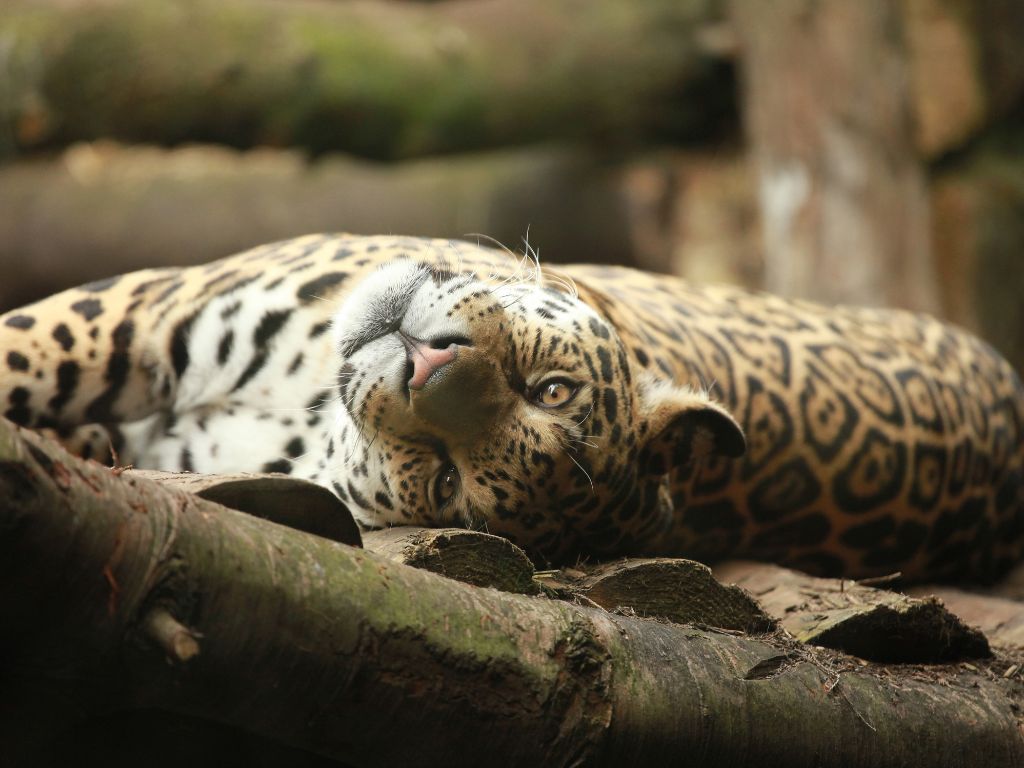 Camera Obscura and World of Illusions: Mind-Boggling Fun
Let your kids' curiosity run wild as they explore this hands-on, interactive adventure.
The Camera Obscura in Scotland offers a fascinating experience that combines the traditional Camera Obscura projection with various interactive exhibits and illusions. The attraction is housed in a historic building, providing panoramic views of Edinburgh's skyline from its rooftop terrace.
Upon entering the attraction, visitors are guided to a darkened room with a large periscope-like device. This device captures live images of the surrounding city and projects them onto a viewing table in the center of the room. Visitors can observe a real-time, 360-degree view of Edinburgh through the lens and mirrors, offering a unique perspective of the city.
In addition to the Camera Obscura projection, the attraction features a range of interactive exhibits that explore the science of light, illusions, and perception. Visitors can engage with hands-on displays, optical illusions, and visual tricks that challenge their senses and perception of reality. These exhibits aim to educate and entertain visitors of all ages, allowing them to discover the fascinating properties of light and the tricks our eyes can play on us.
Dynamic Earth: Journey through Time and Space
Dynamic Earth in Scotland is an interactive science center located in Edinburgh. It offers visitors an immersive journey through Earth's history, exploring its natural wonders and the forces that have shaped our planet.
The purpose of Dynamic Earth is to educate and entertain visitors of all ages by providing a hands-on and engaging experience. The center uses a combination of interactive exhibits, multimedia presentations, and immersive displays to bring Earth's story to life.
Upon entering Dynamic Earth, visitors are transported back in time to witness the universe's formation and our planet's birth. They can explore different geological eras, from the Big Bang to the present day, and gain a deeper understanding of Earth's evolution.
The center features a range of exhibits and experiences that cover various aspects of Earth's history and natural phenomena. Visitors witness the power of volcanoes, experience earthquakes, discover how ice ages shaped the landscape, and learn about the diversity of ecosystems and habitats on Earth.
Interactive displays, virtual reality experiences, and 4D shows to enhance the learning experience and create a sense of immersion. Visitors can engage with hands-on exhibits, participate in educational programs, and interact with knowledgeable guides to deepen their understanding of Earth's processes.
Plan Your Edinburgh Itinerary
From its picturesque setting to its historical and cultural significance, Edinburgh is a city of marvels. Make the most of your time in this amazing city with an Edinburgh guided tour – you'll get an inside look at one of history's storied locations with an expert historian.
We think Ian Rankin said it best when he said, "Edinburgh isn't so much a city, more a way of life… I doubt I'll ever tire of exploring Edinburgh, on foot or in print."