Most people think the magic of Porto, Portugal is the wine, and it is. But it's not the only magic radiating through this small coastal city. Between the monuments, the juxtaposing architecture and the gastronomy of course, Porto will have you thinking twice about placing it second to its big sister Lisbon on your bucket list.
Things to do in Portugal
The first question I asked myself when planning my trip to Portugal was this - Porto or Lisbon? Now I should share that I have been to Lisbon - actually lived in Lisbon - so this isn't to discourage you from visiting the larger of the two cities. But it's important that travelers eager to head to southern Europe understand how much the lesser talked about city Porto has to offer.
Visit Porto
My second time in Porto was with Context Travel. I mean that in two ways -- I took a personal trip with my colleagues at Context who became my closest friends, and the trip wouldn't be complete without Context guides. I used to consider myself an expert travel planner (let's be honest, most of us do). But who am I kidding, without the right guide to help me get my bearings and explain what's in those delectable window cases filled with pastries that all look delightful, I'm actually quite lost.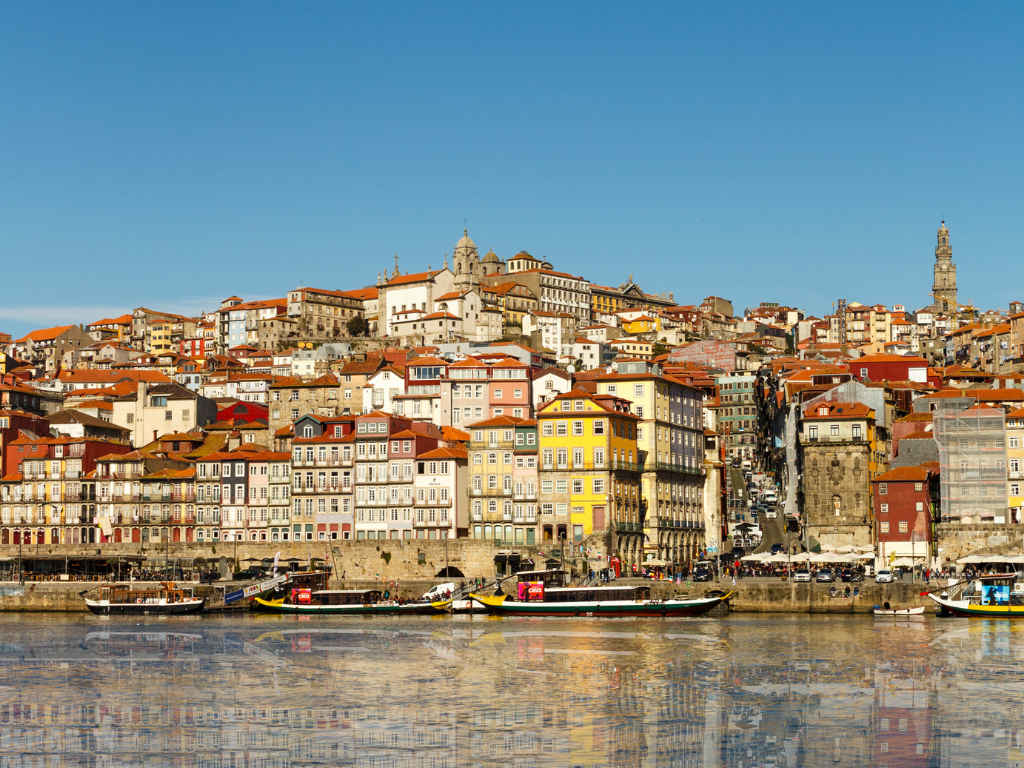 There are two things that I find essential for traveling to any city:
1
Take an introductory tour to show you the neighborhood
2
Take a food tour to help you navigate everything you'll see on the menus
Now what better way to experience these tours than with historians and chefs themselves! That's the beauty of Context, and why I not only work here but actually use the product when I travel.
Did you know that Porto survived the earthquake of 1755 whereas Lisbon did not? This gives Porto the unique, medieval feel when you turn down and around the small streets and corners. Or how about that Porto has the claimed "
most beautiful McDonald's in the world
" in Liberdade Square, one of the most popular spots for tourism in the city itself. And before I dive deep into my tours and reminisce about the delicious foods we tried, did you know that Porto's famed sandwich is somewhat of a glorified grilled cheese?
I did not know any of these things before my tours with Francisco and Maria, and I had been to Porto before. I think it's my traveler's duty to share recommendations for what to do in Porto and at least inspire you to take tours (hopefully with Context) when you travel to different cities around the world!
Porto Tours
An Introduction to Porto - Literally!
My first tour in Porto was with
Francisco
,
Introduction to Porto
. Meeting in a quieter square behind the Town Hall, my friends and I were anxious to meet our expert and learn more about the city. It was our first day in town, so the timing was perfect. We worried at first how we'd recognize our guide, but when the charismatic, well dressed and handsome (if I might add) Francisco walked over we spotted him and he had no trouble spotting us! Introductions were easy, comfortable and casual. I'm somewhat of a control freak and I like to know what to expect, so his highlights of what we'd be doing in our three hours together hit me just right.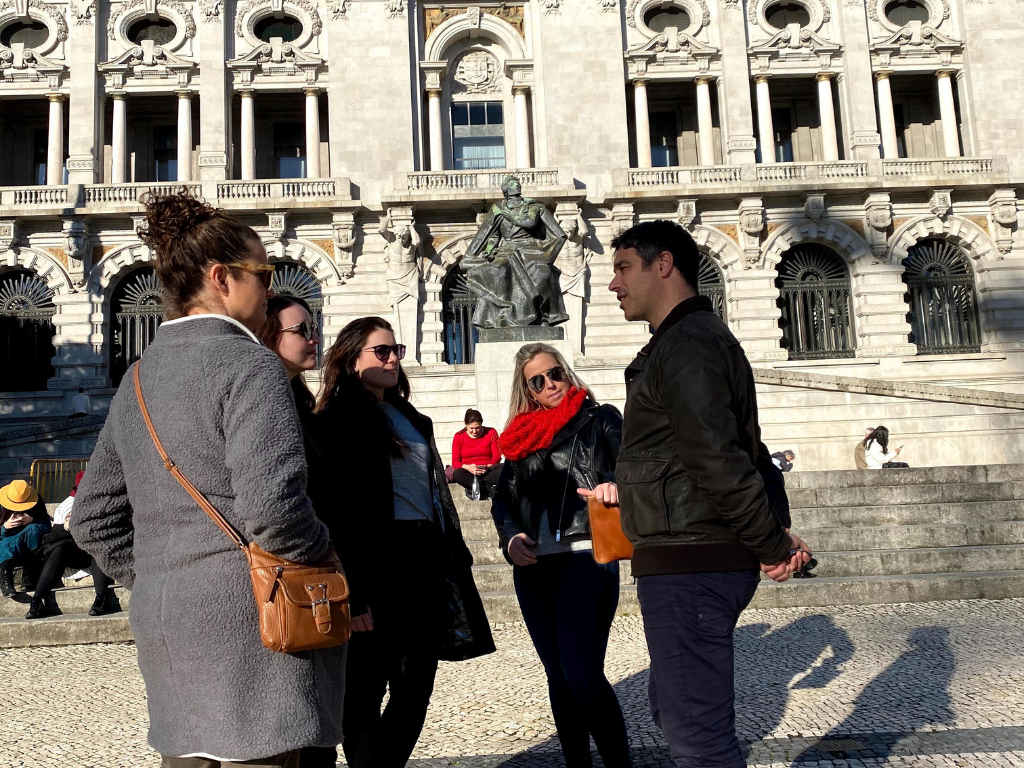 Before we knew it, we went from the Aliados Avenue (main avenue of Portugal) at the start of the tour to the Porto Cathedral where we finished. Most impressive throughout the tour was Francisco's knowledge, passion for his city and ability to navigate us through the streets based on our interests; and all within our tree hours together. He even switched things around for us so that we could get a view from the Ponte de Dom Luís in daylight, catching the best view of the Ribeira and the perfect Instagram post! A few highlights from the tour that we chose to see:
Aliados Avenue - worth starting the tour here and learning how different architects played a role in the contrasting styles from the neoclassical to the Beaux Arts
'São Bento' Station - Filled with over 20,000 tiles telling the story of Porto's past, you may catch a glimpse of the last stubborn nun from the Benedictine Convent, the structure that formerly stood where the station lives today
Ponte de Dom Luís - even if you are afraid of heights, and don't prefer to walk across the bridge -- Francisco set up our friend in a coffee shop with great espresso while she waited. If you can overcome the fear, this is the most breathtaking view of a city i've ever experienced! Being able to see the bustle of the city below just before sunset was magical.
Porto Cathedral - We unfortunately couldn't enter as the cathedral was closed during our visit, but that said the structure from the outside is impressive, as is the view of the hillsides of Porto.
Lunch in Porto, Portugal
The next day we began our experience with
Maria
,
Savoring Porto Food Tour.
Besides the fact that we had to be rolled home after our tour because we tried absolutely everything, there really wasn't one thing we didn't like! None of us had any food allergies, but they were always asking and would have been accounted for if we had. Vegetarian, Vegan, Gluten Free -- I truly can't imagine a food tour in Porto wouldn't be enjoyable for all!
Maria met us outside a bakery while we all gazed through the window at what looked like different shapes and sizes of powdery, sugary, custard filled delights! From the bakery, to the restaurant (which she had her friend open early so we could have the whole place to ourselves) to the sandwich shop and finally the market, we officially felt like we could take on the city the next few days and know how to navigate the menus! She even went as far as recommending a friend's restaurant where only the locals went which was by far the best meal we had there. Her connections to the culinary scene in Porto were unmatched! Some highlights from our food tour:
Jesuíta - A must-try pastry that is made of thin, flaky layers of pastry and said to be shaped like the frocks of a Jesuit priest. The egg cream filling was delicious!
Trigo de Cantos - Portuguese charcuterie might be the best there is and this hole in the wall place is the perfect place to try it. Don't forget to ask for their homemade wines!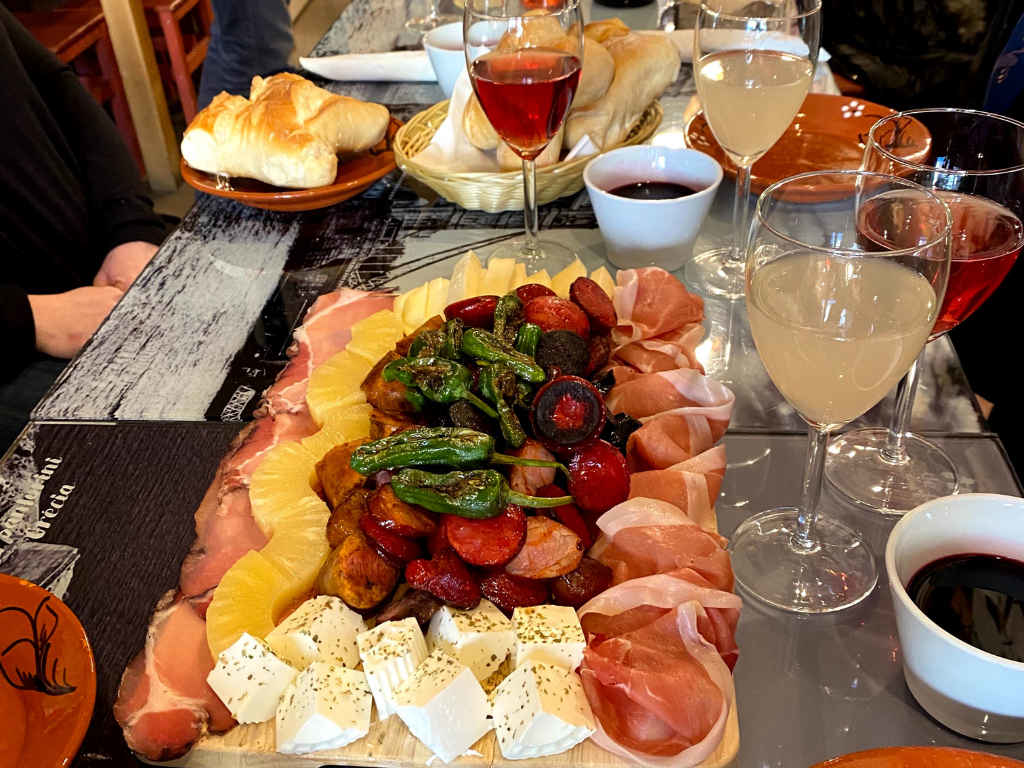 Franceshina - You can't leave Porto without trying this meat and bread layered sandwich covered in melted cheese and gravy. Some places will claim they have the best, I recommend Lado B, but you can share with four, even six people. All you need is one bite!
Wine - There are so many places to try Porto wines and wines from the Douro Valley. You may even want to check out our Porto Wine Tour if you have time! We finished our tour with an eclair and some wine tasting right in Mercado do Bolhão, which might currently be under renovation.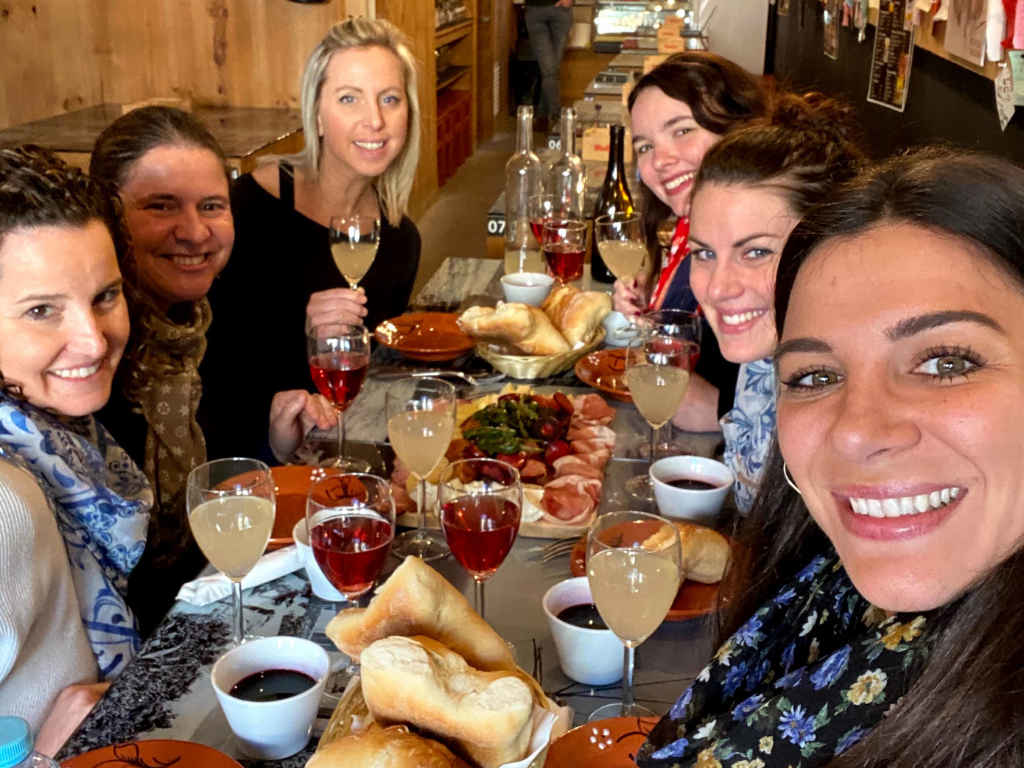 I've worked at Context Travel for the better part of three years in partnerships and sales. Making friends in a company full of empowering and driven teammates isn't all I do. I focus on sharing these wonderful experiences with travel advisors and corporate partners who are eager to provide their clients and employees with something worth remembering. I've been to 50+ countries and the ones that have had the greatest impact on my life have been those I've learned the most about. I owe that to Context.
Context is the intersection of travel and education. Our tours are an inspiration to continue learning and expand the desire to travel to new places and immerse ourselves in different cultures. Traveling to cities entirely independent is overrated. While I'm fully capable, I choose to spend my time and my money on expert guides that Context provides. If it's any consolation, I was able to reminisce this entire post about my second trip to Porto, while the only thing I remember from the first are the people I was with.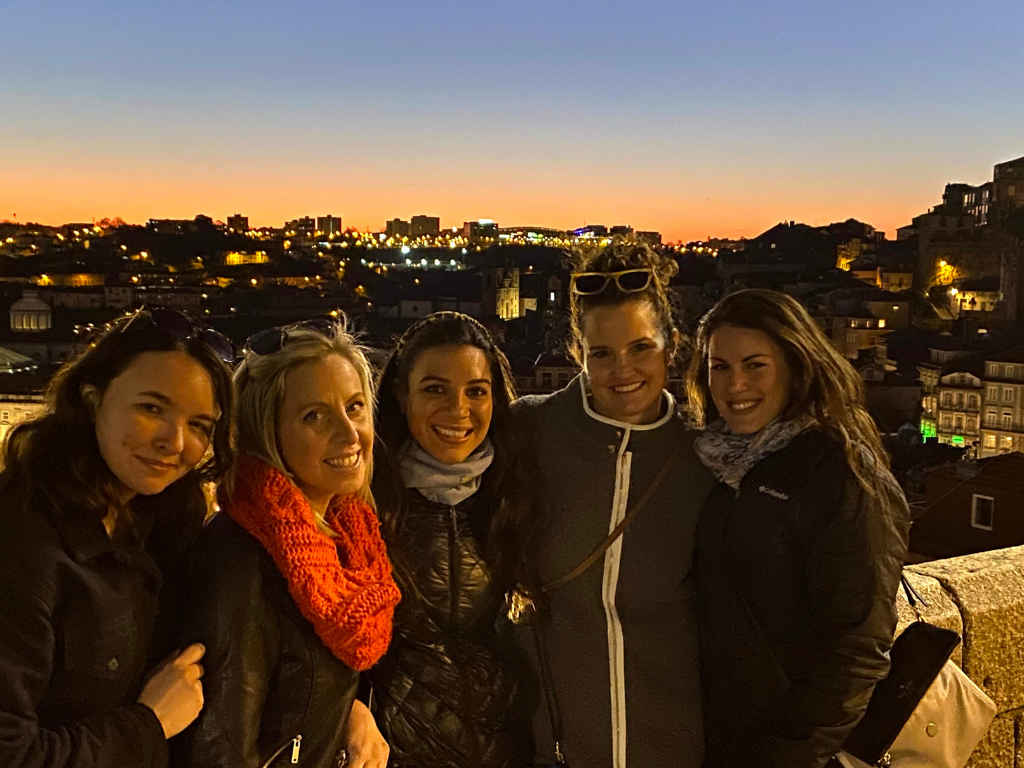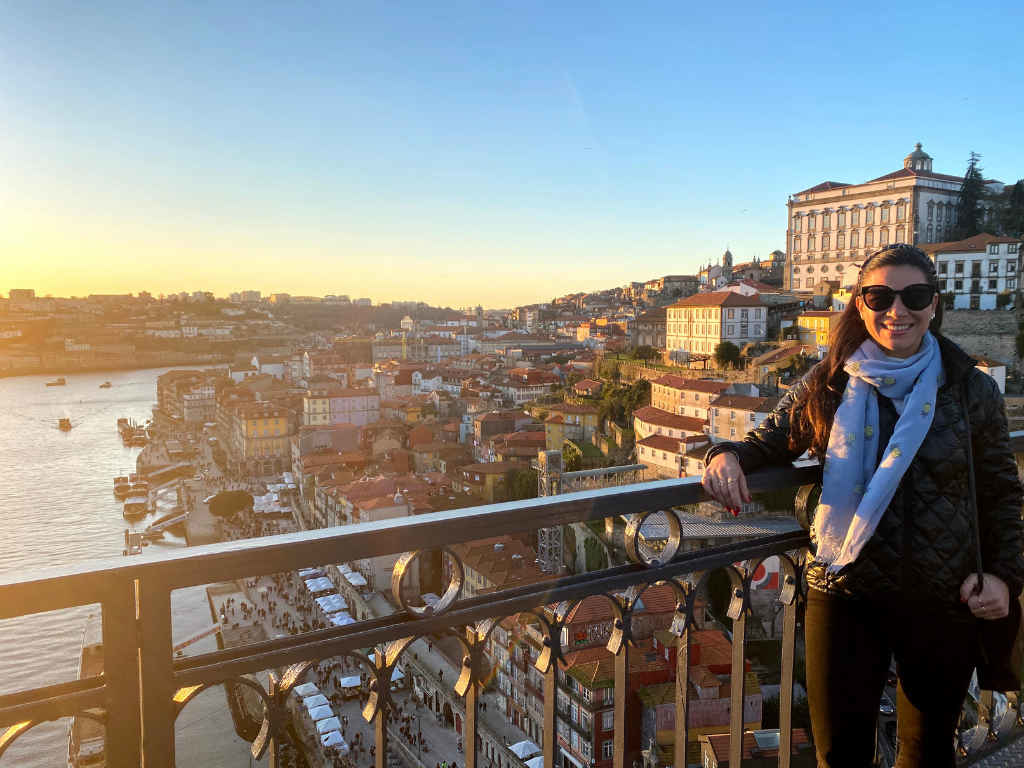 Written by Milena Stancati, Corporate Sales Lead at Context Travel
Want to learn with a true expert? Get a comprehensive view with one of Context's tours, or learn more about your favorite destination or topic with our virtual, live-taught courses and seminars.
Other stories you may be interested in: