Venice is a magical city—any traveler who's been can tell us that. But how can we make sure that this magical experience extends to our smallest budding scholars as well? Finding interesting and engaging sights and sounds for us adults to enjoy in Venice is easy, after all; just turn a corner and we find ourselves awe-struck by the sheer atmosphere. Entertaining the four-foot-and-under set can be a little more challenging.
If you're looking for things to do with kids in Venice, though, look no further. We've compiled a Context list of all the best ways to open your children's eyes to the wonder of this floating city, based on our over 15 years of experience in the city and insight from the 40-plus Venetian ecologists, art historians, and culinary experts who lead our tours. (Get to know one of them by hopping on our Venice Tour for Kids.)
1. Get out on the canals.
We think the best way to get oriented in any city is on the water, and that's no place where that's more true than Venice. Take to the water on the Vaporetto, the Venetian version of public transportation. (If there's one thing all ages can agree on, it's that getting from Point A to Point B on an open-aired boat is much more enjoyable than getting there on a bus or subway). The Vaporetto traverses the Grand Canal and beyond, passing all of Venice's most iconic spots. Depending on your exact route, you'll float past the likes of the Piazza San Marco, the Peggy Guggenheim Museum, the quaint neighborhood of Cannaregio, and a host of other palaces and historic residences whose vibrant facades and ornate architecture are sure to elicit oohs and aahs.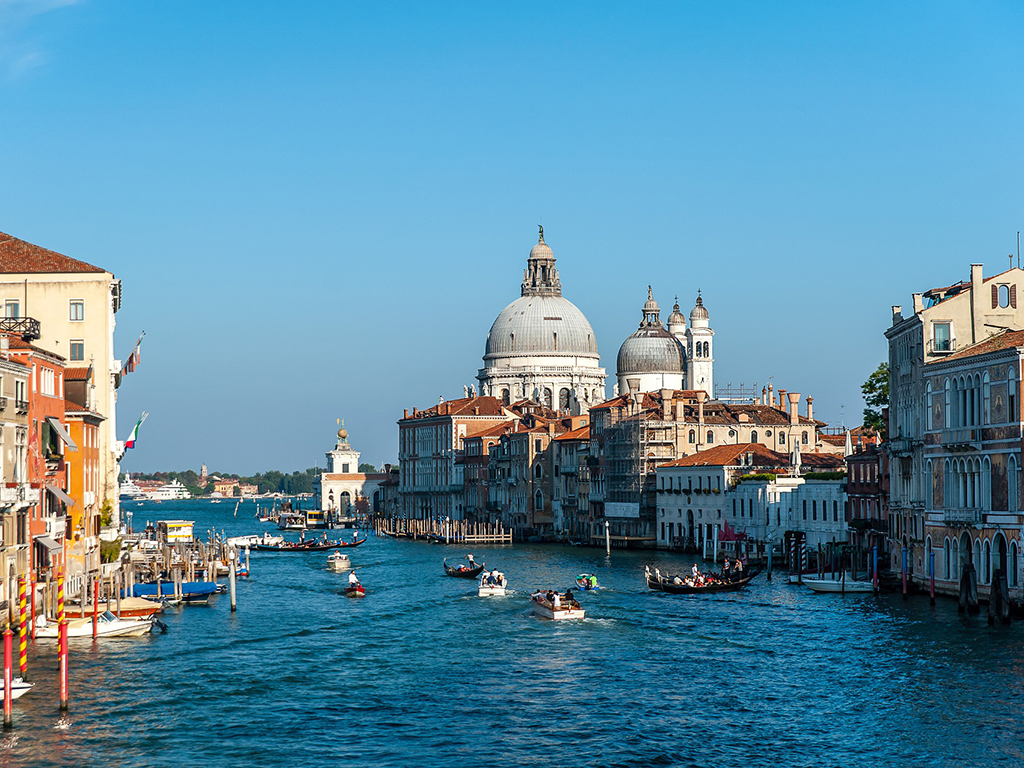 2. Engage with Venetian preservation.
Between the sinking infrastructure of the city and the gobs of cruise visitors deposited in Piazza San Marco each day, Venice is constantly at the forefront of over-tourism discussions. We think any visit to Venice is incomplete without an attempt to understand the issues at play, for adults and kids alike. Take an afternoon to delve into the impact of climate change on Venice with our Context
Ecology of Venice tour
.
Or, support the local tradition of Venetian-style rowing, called
voga
—while burning off any excess gelato-related sugar highs—with rowing lessons run by
Row Venice
, a non-profit dedicated to promoting sustainability through and educating visitors about this uniquely Venetian style of motor-free transport.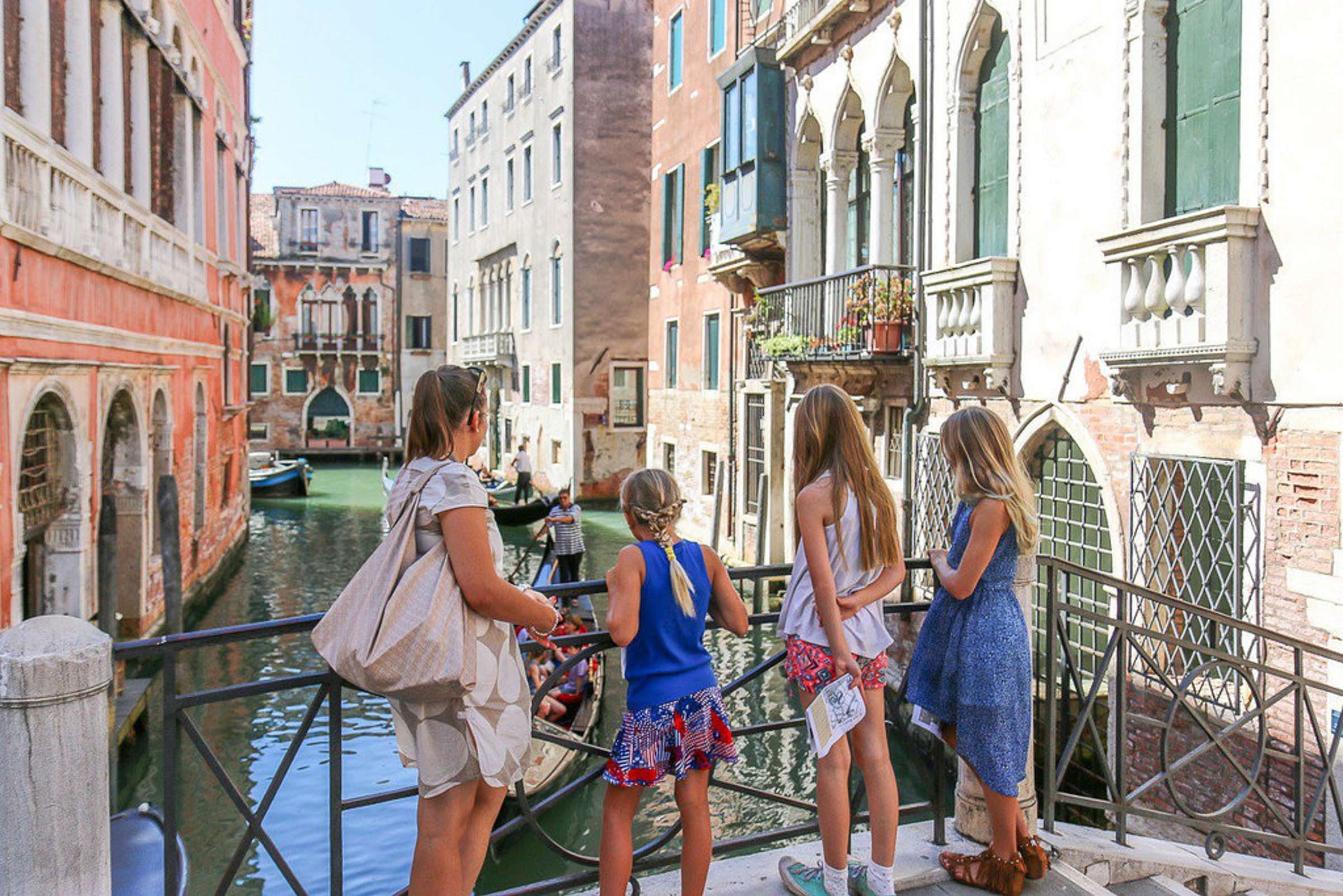 3. Shop your way through Murano
.
First-timers to Venice are sometimes surprised that the "Murano" of Murano glass is an actual island within the city (accessible via Vaporetto Line 12). Murano has spent eras perfecting its craft and shipping it all over the world, having been the de facto supplier for high quality glass across the whole of Europe from the 13th through the 16th centuries.
You may want to only take the older kids on this shopping excursion; handsy toddlers and energetic elementary-age children don't mix well with delicate glasswork. For the older kids, though, perusing the glasswork hand-in-hand, possibly making a stop at the Murano glass museum as well, can be a memorable moment of their first trip to Venice.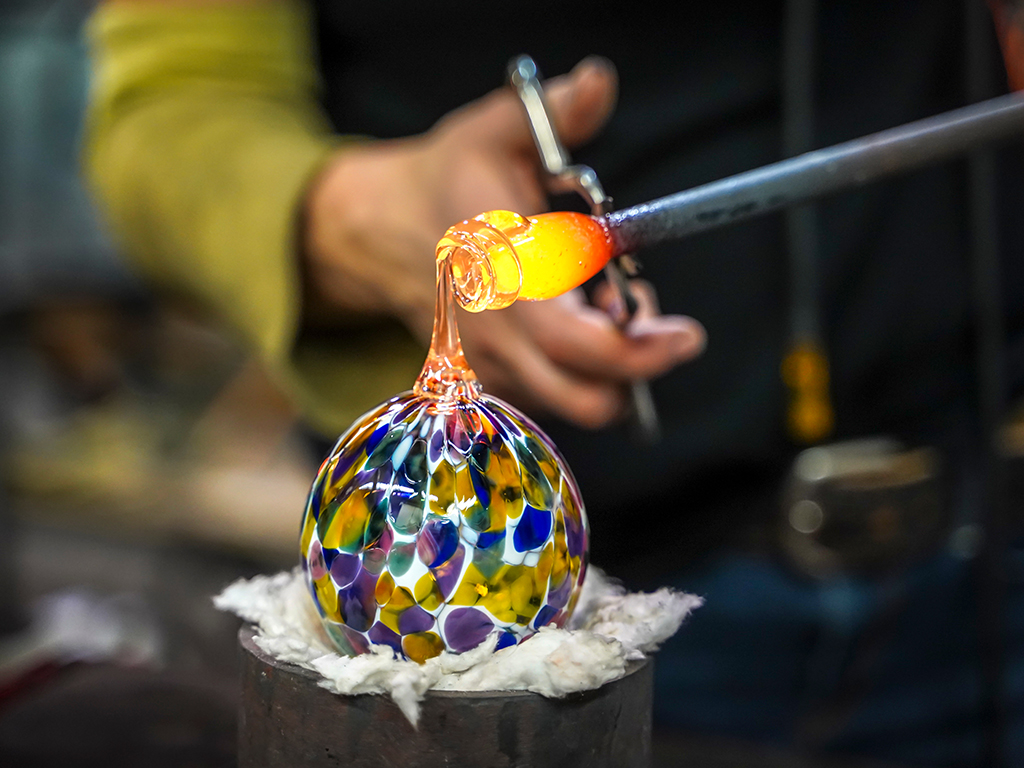 4. Spend a little time nel cuore of Venice.
Piazza San Marco
is the heart of Venice and, as such, you're sure to end up there eventually. (You can even walk through it with Context on our
Doge's Palace for Kids tour
). While it's on a well-trodden path, the piazza is surrounded by gorgeous, historic architecture and public art—not to mention flocks of pigeons, which never fail to delight kids with a quick chase (though stay away from feeding the birds, which—in addition to running you at risk of a fine—also causes a host of related problems for the city). We prefer to avoid the cruise crowds (and the often over-priced lunch options) by sauntering through San Marco in the morning, catching the early light as it hits the
campanile
.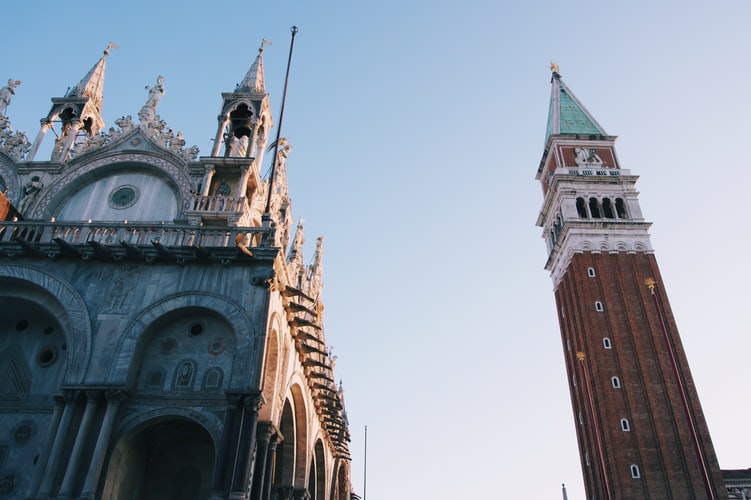 From there, head about 10 minutes north to the
Palazzo Contarini del Bovolo
, the 15th century palazzo once home to the noble Contarini family. Blissfully off the tourist radar, the palazzo features a marvelously spiraling snail staircase which, if you can manage the hike, rewards you with a fantastic view of the city.
5. Dress up and play pretend.
Kids are particularly attuned to the power of pretend, and dressing up in a new identity is one of the most exciting parts of Carnival (Carnevale) season. Venice's Carnival is world renowned, but even if you don't make it there during the right time, you can still have a little masked fun of our own by visiting one of Venice's mask makers. Try the shops along
San Polo
or book a mask-making workshop at
Ca' Macana
. Not only will children learn some of the history behind Venice and Carnival, but they'll also create a souvenir with their own two hands.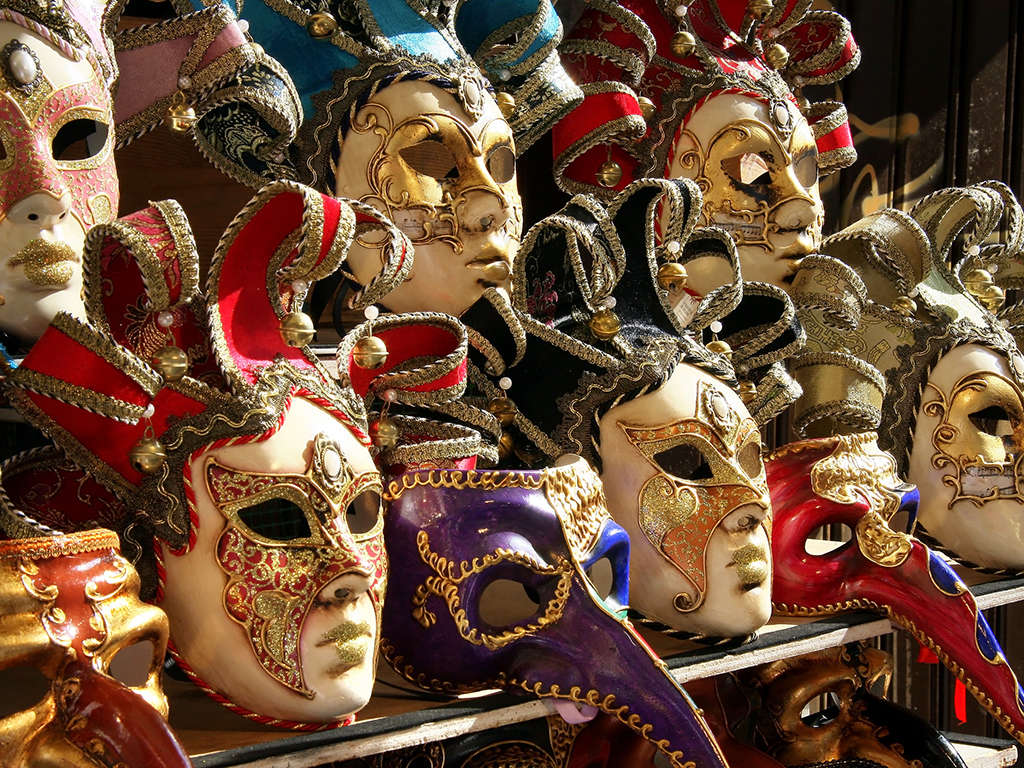 6. Get lost (but not too lost) in the hedge maze.
The twists and turns of Venetian canals, bridges, and alleyways can often feel like a maze of their own—but Venice also happens to be home to the world's most challenging hedge maze. Hop on public transportation to reach Villa Pisani, where this hedge, christened Il Labirinto, resides. In the middle of the maze, a tower sits to help us navigate our way around the nine concentric rings of boxwood hedges. If we absolutely can't find our way to the middle or out again, the sentry posted there will lend a hand. (Or, do as Theseus did and unspool a ball of yarn as you go…but only after you take care of the Minotaur).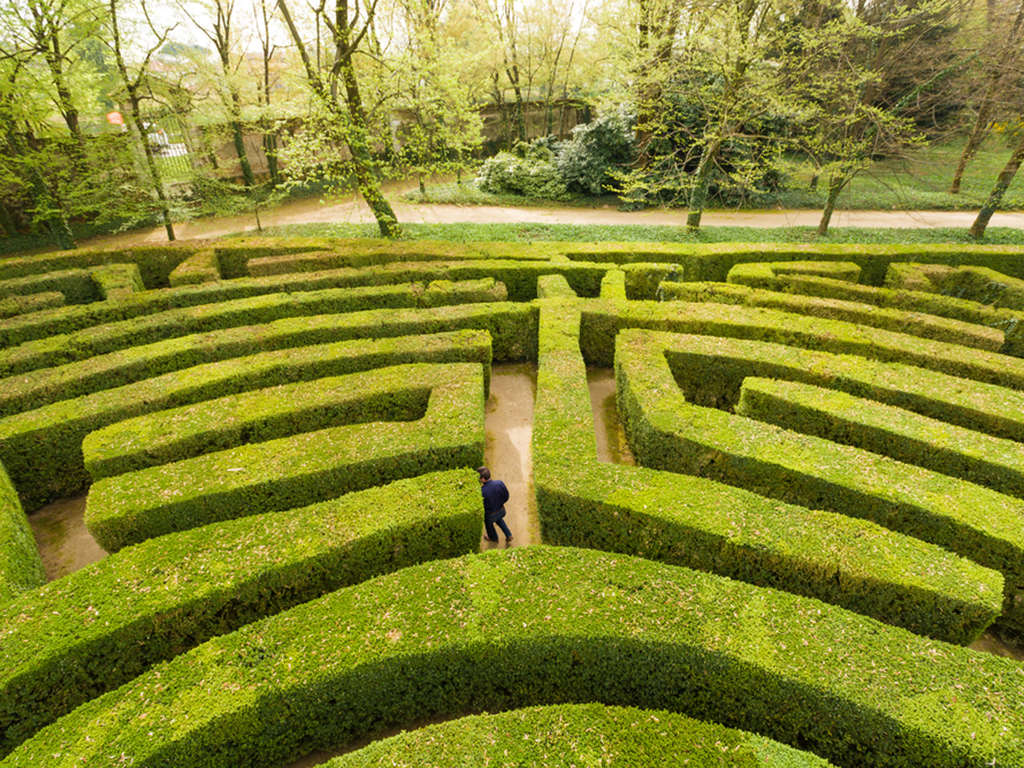 7. Explore a museum suitable for the kids.
Actually, we're pretty firm believers than any museum is suitable for children—as long as you navigate them in a way that's suited to kids' unique learning style. One of our particular favorites is the Peggy Guggenheim Collection, accessible via ferry or a short walk from Piazza San Marco. Wander its halls to see the kids go agog at the fantastical Surrealist, Dada, and Abstract subject matter sprinkled through the collection. (The museum's sculpture garden is also a treasure trove of color and whimsy—as well as perfect spot for the kids to burn off some energy).
And what better place to introduce kids to Renaissance art than Venice? The Renaissance makes up one of the critical foundations of western art—but it can be daunting to introduce younger viewers to some of the era's seminal works. The
Accademia
offers a great collection that can captivate art-connoisseurs-in-training; or take a
kid-friendly art tour with Context
.
Another all-ages crowd pleaser is the oft-unvisited
Italian Naval History Museum
. Its jaw-dropping collection includes boats of all types on display, from wooden fleets of the 1600s to later-dated Italian naval vessels, all of which bring Venice's historical role as a seafaring power into life-size relief.
8. Shop in a local marketplace.
Wherever you stay in Venice, a stop in a marketplace is worth a visit, but especially if you have a kitchen at your disposal,
Rialto Market
is a delight for all the senses. Stroll through on your own (or accompanied by a culinary expert on our
Rialto Market tour
) for a slew of colorful sights (produce, seafood, cheese!), the smells of fresh food (fishy and otherwise), and the sounds of bustling crowds of locals shopping for their daily dinner. Keep an eye out for local seasonal specialties like artichoke (grown on nearby San Erasmo island), white asparagus, and
fragolini—
small local strawberries, perfectly sized for little hands. Rialto Market is an easy, scenic stroll from Piazza San Marco and the Rialto bridge—just follow the Grand Canal.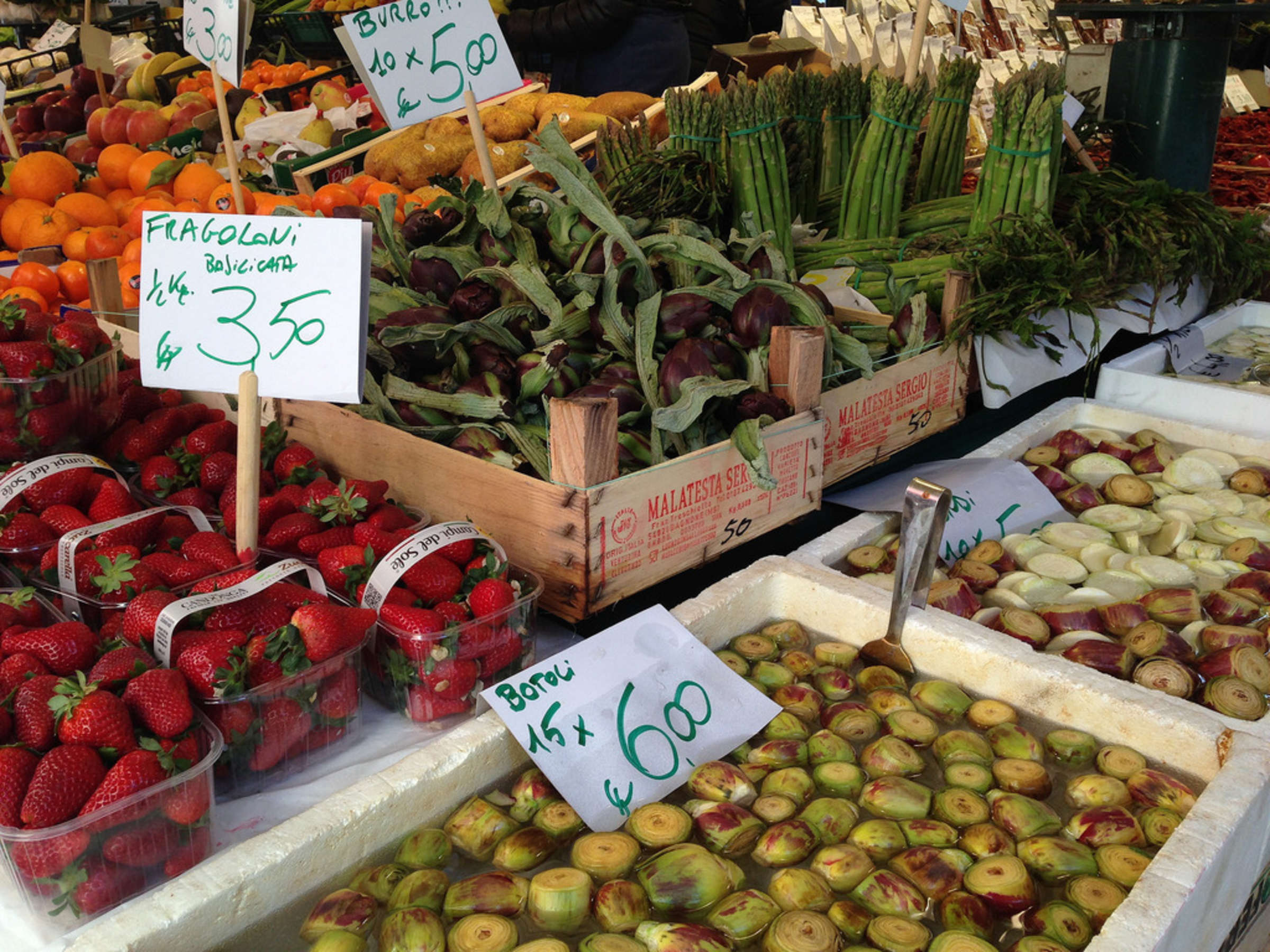 9. Watch the gondoliers at work.
While yes, we can hop aboard a gondola for a quick ride around the canals, why not see another side of gondolier work with a stop by Squero San Trovaso? To get there, head inland from the Zattere waterfront promenade, toward San Trovaso Church.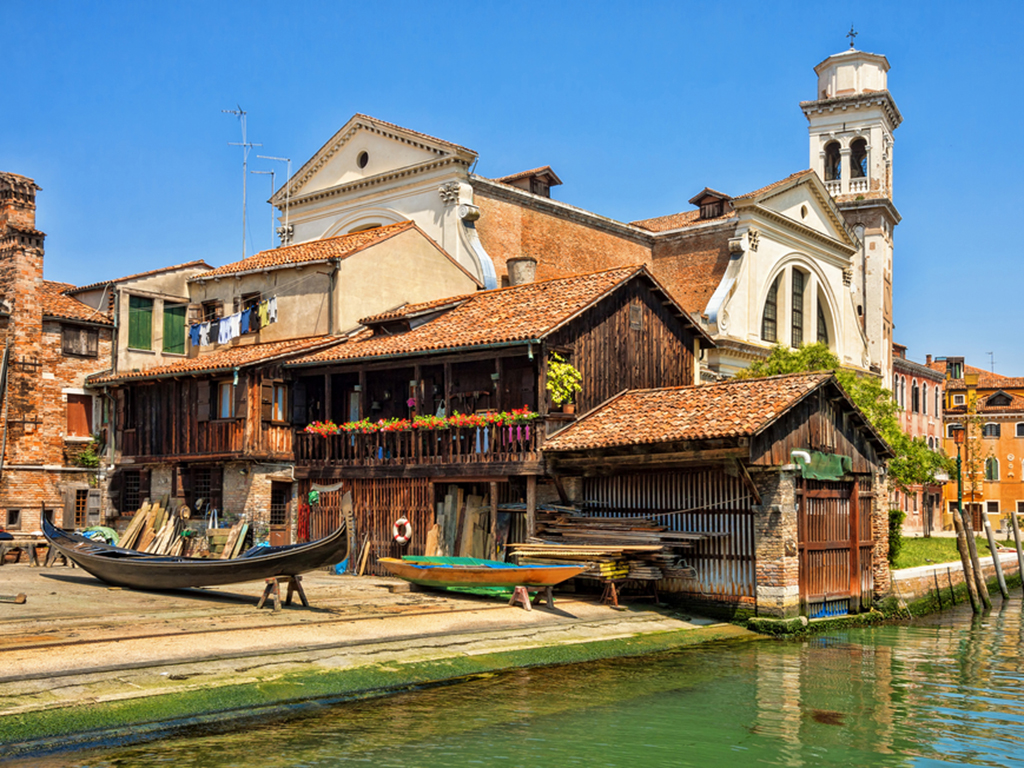 There, local craftsmen are hard at work preserving and repairing the nearly 500 gondolas that operate in Venice on a regular basis. A visit here will immediately squash any preconceived notion that working on a gondola is easy—each gondola is created with the individual gondolier's measurements in mind, including height and weight. The boats are truly pieces of handcrafted art that will keep kids' curiosity sated for (at least) a few minutes while they chow down on a cono di gelato.
10. Relax on the beach.
Venice sits on the Adriatic Sea, yet many travelers aren't aware that the city has its own beaches. If you're visiting in the warmer months and eager for a day of seaside lounging, you'll find big, sandy shores with beach chair and umbrella rentals aplenty. The beaches are easily accessible with the Vaporetto to Venice Lido, and the free beach is located on Gran Viale Santa Maria Elisabetta. (We're a fan of a day trip to the beach, but if your family is an aquatically inclined bunch, you might want to consider looking into hotel properties with private beaches when booking your accommodations).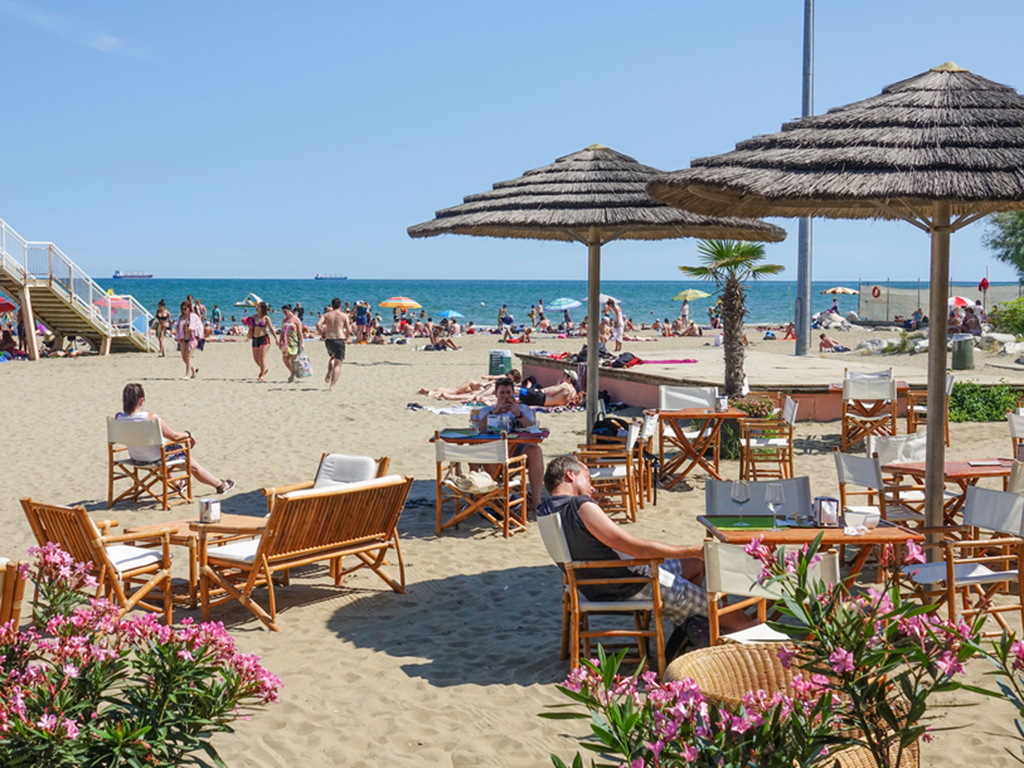 11. Show your kids how good they have it.
Nothing keeps kids in line like a good visit to an ancient prison. (We're joking…mostly). Give them a spooky treat with a visit to the
Doge's Palace
and the palace prisons, located right within Piazza San Marco next to the Basilica. The Doge's Palace is easily Venice's most opulent palace, with public rooms that will impress even the most cynical teenager, but if the kids (or you) have a penchant for histories of the nefarious and criminal, it's the palace's prison cells that you'll want to visit. Book our
Politics and Justice in Venice private tour
and head down into the cramped, damp, and depressing cells, where prisoners would've languished away centuries before. A glimpse might earn you an afternoon of exceptionally-behaved young traveling companions.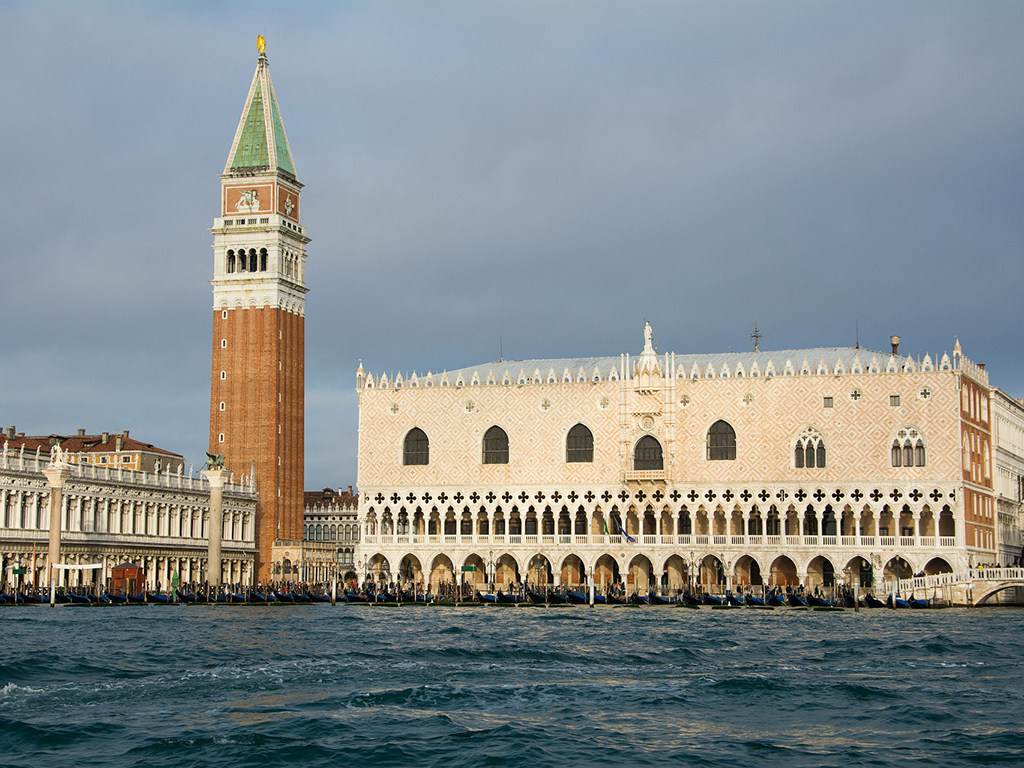 Other blogs you may be interested in: