Tour Details
Tour Description
The Amsterdam that we know today owes a great debt to seafaring traders and savvy politicians of many centuries ago. On this 3-hour Dutch Golden Age Tour, we'll join a local historian to explore Amsterdam's canals, following the paths of the long-ago adventurers and merchants who transformed this port into a major European capital. Together, we'll look at how trade, power, and art intersected during the 17th century to produce the so-called Dutch Golden Age.
Trade Routes to the Colonies
During the 1600s Amsterdam experienced a tremendous boom, fueled in part by colonial ambitions, overseas expansion, and a unique social and political situation at home. Our walk begins at the West India House, which was once headquarters of the Dutch West India Company. Here, the decision to start a small colony on the island of Manhattan was made. In the company of a trained historian, we'll look at how these colonial endeavors unfolded in the Netherlands and the impact they had on Amsterdam as a world city.
Life in the Dutch Golden Age
Leaving the economic center, we'll stroll through neighborhood districts such as the Jordaan, where some of the canal houses are found. Many of these were owned by wealthy burghers and some have been converted into small but excellent museums, which afford a unique glimpse into domestic and social life of the upper classes during the period. We may also take an opportunity to stop in a local café for a pause and further discussion, choosing from the wealth of authentic spots in this part of town. (Our
Jewish Amsterdam Tour
also provides an in-depth look at this period in Dutch history and this part of the city—but through a different lens.)
Dutch Golden Age Tour
We'll head on through the world-famous canal belt, strolling along the water and marveling at the architecture of these charming and wonderfully preserved buildings. Here, we'll compare Amsterdam then and now, contemplating this historical landscape from where we stand in the present. With these years of history more vivid than ever, we'll consider how the development of the canal system has radically determined the city Amsterdam has become, while also questioning what this tells us about Dutch life and values. Before wrapping up, we'll have the opportunity to pay a visit to the Amsterdam Museum, which features a wonderful collection of furniture, art, letters and other artifacts from the Golden Age of Amsterdam. We'll finish with a basic overview of the museum and leave you to continue further through the collection at your own pace.


For a more in-depth look at the art of the Dutch Golden age take a look at our
Rijksmuseum Tour
.
Where You'll Start
Tour Experts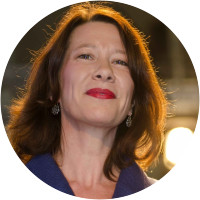 Alette has an MA in Art History (Vrije Universiteit, Amsterdam) and holds a Ph.D. in the History of Science and Technology (University of Twente, Enschede). For both her thesis and her dissertation, she researched the intricate relationship between nature, art and science in the 20th century (thesis) and the 17th century (dissertation). Sculpture parks, ornamental gardens, and botanical gardens form the sites of study. As an independent scholar, she presents papers and writes articles on this subject. Alette also teaches art history and lectures on topics such as 17th-century Dutch art and architecture, 18th century Empire design, garden architecture, and landscape engineering. She has curated several exhibitions and stood at the basis of the exhibition Black is Beautiful on the image of black people in Dutch art history. She lives in the city where she was born: Amsterdam.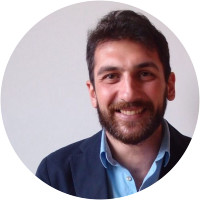 Giorgio is an architect specialising in sustainable and performance-based design. While busy with his thesis work in archeological restoration, he took part in several surveys of the Roman and Greek ruins of Kos. He moved to Amsterdam in 2012 and has continued to work within local architectural firms since. He has a genuine passion for cities and enjoys telling stories and sharing his interest with others.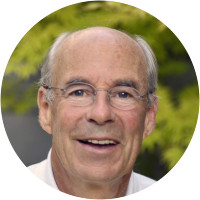 Henk has a wealth of information about the socio-economic and cultural development of the Netherlands and his hometown, Amsterdam. After completing his University studies, Henk joined the UN and subsequently the Dutch Ministry of Foreign Affairs and Development Cooperation. He is an avid traveller who has been to over 70 countries all over the world, for work and for pleasure. His global perspective has allowed him to appreciate even more the uniqueness and beauty of the Netherlands and Amsterdam. As an economist, Henk is fascinated by how this small country became the wealthiest nation in the world in the 17th century and how the citizens of Amsterdam contributed to this remarkable development. He loves to share his knowledge with visitors on Context tours. Henk is married to a former classical ballet dancer and actress. He is open-minded, well spoken, humorous and eager to share his knowledge. He loves 17th century Dutch paintings, the French impressionists, music, nature and wildlife photography, meeting other people, and rollerblading around the Vondelpark. 
Reviews can only be left by Context customers after they have completed a tour. For more information about our reviews, please see our FAQ.
Need to give us direct contact information at least 24 hours before the tour
Oct. 17, 2019
I like the fact that the docents have visual materials to enhance their explanations of the specific information they are sharing.
Oct. 15, 2019
Belina is wonderful! She is knowledgeable, friendly. We felt like a friend was taking us on a tour.
Oct. 14, 2019