Tour Details
Tour Description
What was a sacrifice? How was it done? Why was it done? In this three-hour Parthenon for Kids tour, we'll explore these questions and more as we wander through the ruins of the Acropolis and Agora and piece together a portrait of ancient Athenian society. Along the way we'll run through a series of activities and games that make the material come alive and help us explore the role of rites and rituals during antiquity.
Sites Visited
Included
3 hours with a PhD or MA-level guide
Athens Archaeological Sites tickets (which includes the Acropolis and the Agora)
Theater Of The Gods
We begin with a visit to the theater of Dionysus on the south slope of the Acropolis. Festivals of ancient drama took place here, including those of the famous tragedians Aeschylus, Sophocles, and Euripides. We'll look at how Greek drama was intrinsically connected with the cults of the god Dionysus. Thus we will talk not only about the annual festivals, but also about the actual rites of Bacchus, the maenads, and the ecstasy that worshippers aimed to achieve.
Parthenon for Kids
We will then walk up the hill of the Acropolis, where we will discuss myths and rites associated with the gods worshipped there, such as the contest between Athena and Poseidon over the tutelage of Athens. We we can continue on to the Agora and its ancient ruins. Walking along the Panathenaic Way we will discuss the Panathenaic Festival, a celebration in honor of Athena in which Athenian maidens would carry a robe to the goddess and place it on her cult statue in the Erechtheion.


Using the theme of rites and rituals to guide us, this walk introduces children and their parents to the Acropolis and ancient Athenian society.


FAQ
What is the Athens Archaeological Site ticket and how does it work?
The Athens Archaeological Site tickets are valid for admission to Acropolis and Slopes, Ancient Agora, Hadrian's Library, Kerameikos, Aristotle's Library [Lykeion], Olympieion, Roman Agora and can be used for 5 days after the first entrance. It doesn't include the Acropolis Museum, that's why we purchase a different ticket for the Acropolis Museum.

There are 10 in my family but your website won't allow me to include more than 9 participants. Can't you make an exception?
The sites we visit currently do not allow groups larger than 9.
Where You'll Start
Tour Experts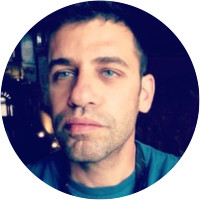 Dionysios was born and raised in Athens, where he works as a licensed guide. He studied Archaeology at the University of Wales, Lampeter, and participated in various archaeological excavations and fieldtrips in the UK, Greece and Albania. In the latter country he also conducted an ethno-archaeological research on the ethnic minority group of Vlachs in South Albania. Since 2006 he has been working as a licensed guide in various archaeological sites and museums of Greece. Always eager to expand his knowledge, participated in various archaeological excavations and fieldtrips in the UK, Greece and Albania completed a Master's in Cultural Management (with honours) at the Panteion University of Athens, where he specialised in Museum Studies. Currently he is doing his PhD research on the way museum exhibitions influence the production of tourist souvenirs, and the role that this material culture has on shaping our collective and personal identities. Furthermore, being an Athenian, he always tries to find ways of presenting his hometown in a way that connects its rich heritage with its buzzing present. Athens, being the capital of a country that is situated between three continents, has developed into a melting pot of different cultures. Dionysios's goal is to be able to introduce visitors to this lively and exciting city and to demonstrate to them that apart from its vivid past there is also a rather interesting present and a promising future.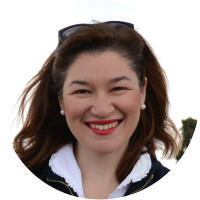 Popi is a graduate of the Graduate Program of Museum Studies (grade: 9,43/10) of the National & Kapodistrian University of Athens as a fellow of the Alexander S. Onassis Public Benefit Foundation and of the Department of History – Ethnology (grade 8,56/10) of the Democritus University of Thrace as a scholar of the Foundation State Scholarships. As a PhD candidate of the University of Patras, she deals with the design and evaluation of innovative museum structures aimed at the multi-level involvement of the public with the exhibits, allowing them to address their educational dimension. Since 2007 she has been involved in the design of museum exhibitions (permanent and temporary), the recording and study of private collections, the design of educational material and the implementation of educational programs in museums and in general in cultural spaces as well as the design and production of museum kits. She is a member of the International Council of Museums (ICOM). Her goal is the emotional and mental activation of visitors to an exhibition or participants in an educational program through the authenticity of the material and intangible cultural heritage and the human stories they carry. At the same time, as a licensed Tour Guide from the Greek Ministry of Tourism, she plans specialized guided tours for adults and children of every age group in museums and cultural sites of the ancient or modern Greek cultural heritage.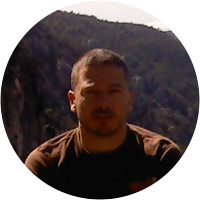 Panos has a bachelor's degree in History and a Master's Degree in International and European Relations. He's still engaged in academia, conducting research on Human Migration in the University of Athens. As a local living in central Athens and a licensed tourist guide, he seeks to share with visitors his enthusiasm about the city and its rich history. Fluent in English, German and French, Panos is experienced in introducing visitors to the city's sites, culture, history, and modern life, while adjusting the tour to the groups' and individuals' special interests and needs.
Reviews can only be left by Context customers after they have completed a tour. For more information about our reviews, please see our FAQ.
Your tours are always very good. It was a hot day and very crowded. The guide was good and maybe be a little more talking at their level.
Jun. 8, 2019
Anastasia was excellent! Very friendly and good with the kids
Jun. 2, 2019
We have done Context tours all over the world. They are always great, and this one was extra-special. Panos has such terrific knowledge and energy -- we were engaged and learning the whole time! My kids (age 9 and 11) rated the tour as the top thing we did in Athens!
Jan. 22, 2019